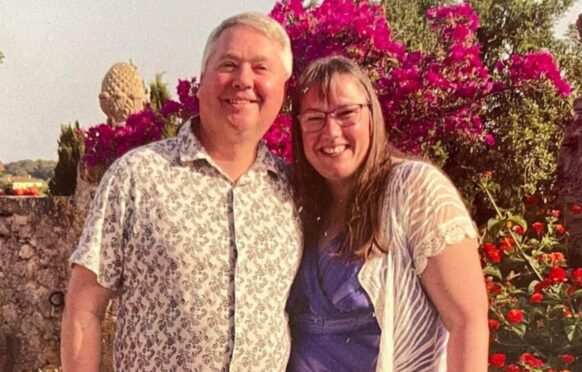 Two former army nurses have come back down to earth after Raw Deal helped track down holiday luggage that went missing for several weeks following a flight to France.
Chris and Karla Buswell travelled from Aberdeen to Marseille, via Heathrow, with British Airways in June on a trip arranged by The Not Forgotten Association for wounded and disabled veterans.
The couple were booked to stay at a chateaux with other ex-comrades.
But their week-long holiday at the picturesque tourist town of Nyons, in south-west France, turned sour after their luggage went missing en route.
"Our flight to Heathrow was delayed and the pilot broadcast that this was due to the plane being too heavy and the runway too short, and that the hold baggage would have to be removed," Chris said.
As a result, the Buswells did not receive a large rucksack they had put in the aircraft hold until the day before they flew back from France and a suitcase with their clothes in it didn't arrive at all.
"We spent a large part of our holiday trying to get through on the phone to British Airways and writing them messages, which went unanswered," Chris explained. "When we eventually got through we were told that we could reclaim any expenses to replace the items we had to buy, to replace the items that had gone missing.
"We had to spend most of our Euros on new clothing and toiletries instead of having a relaxing holiday, eating out, going on excursions and other experiences we had been looking forward to.
"We had to spend time each day shopping in supermarkets instead of eating out, and looking for cheap clothes shops. There was no public transport or local taxis and we both have disabilities that affect our legs. Karla is on crutches, and the long walk into town each day caused us considerable pain.
"The whole experience ruined our trip. It was very disappointing because it was our first holiday in a long time."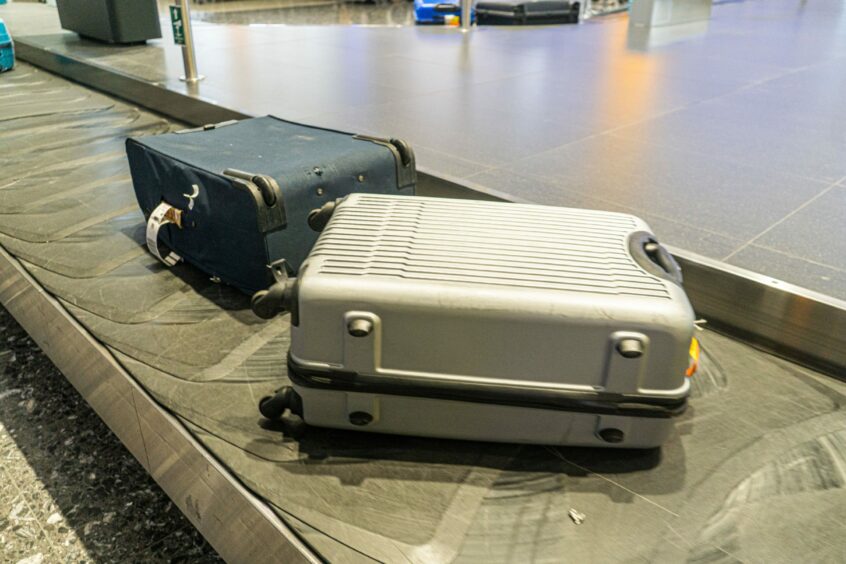 The couple's frustrations continued after they returned home and there was still no sign of their missing case.
"When we called the British Airways baggage helpline, we kept being told it was in Lyon and would be on its way to us but by that point it had been missing for weeks."
Feeling he was being passed from pillar to post, Chris appealed to Raw Deal for help.
The good news is that after we contacted the airline and asked it to investigate the incident, it wasn't long before the Buswell's large suitcase was located and it was soon winging its way to their home in Boddam, Aberdeenshire.
The company also offered the couple holiday vouchers worth £350 as compensation and paid £142 towards the replacement clothing and toiletries they had to buy.
British Airways said: "We are pleased we were able to reunite our customers with their baggage and apologise for the inconvenience caused."
Chris said he was grateful to Raw Deal for helping reunite the couple with their missing luggage.
He added: "I was getting the run-around and you managed in hours what had taken me five weeks to try to sort out."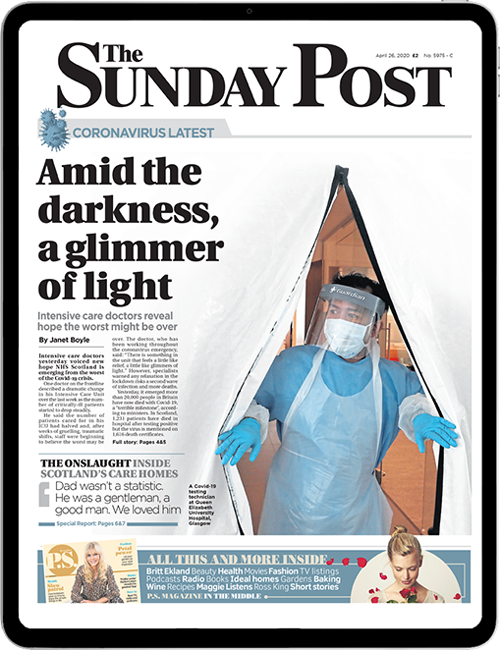 Enjoy the convenience of having The Sunday Post delivered as a digital ePaper straight to your smartphone, tablet or computer.
Subscribe for only £5.49 a month and enjoy all the benefits of the printed paper as a digital replica.
Subscribe