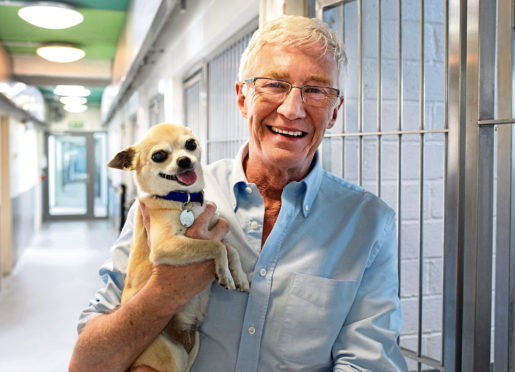 In 2012 Paul O'Grady began filming a new TV show about dogs which was only supposed to last around a week.
Now, eight years on, and the canine lover is back for another series of Paul O'Grady: For the Love Of Dogs, at Battersea Dogs Home. Its popularity remains a source of amazement to veteran presenter Paul.
"What's amazing now is how popular the show is overseas. Australia, Canada, China, Germany, even Dubai," he said. "Three little boys from Dubai ran up to me in London the other day and their mum said they love the show.
"It amazes me, all these years down the line, the response it gets. The National TV Award again this year – I mean, it's an old show now, we've been going for eight years! I was only supposed to do six days filming here back in 2012 but I've never really left since. People always tell me they laugh at me rolling around on the floor with these dogs, but that's the only way to be with them.
"I'm not going to stand at the gate all day talking to the camera. I genuinely love these dogs. I really do."
It would be hard to doubt Paul's genuine affection for man's best friend. Seeing how others treat the stricken animals leaves you in doubt about the rest of the population, however.
"We had a dog called Splash – rescued from the River Thames," said Paul. "He wasn't tagged, he had no collar. He was a sweet little thing, a little terrier, full of life – and we are supposed to be a nation of dog lovers!
"You think you've seen it all and then a dog comes in and it takes your breath away. Just please bring the dog in. Please, please don't just leave it tied up somewhere. The staff at Battersea are not going to be judgemental, they just care about the welfare of the dog."
It's almost as if Paul is part of the workforce at Battersea.
"It's like I never left. I just walk in and carry on! They all know me. I'm part of the furniture," he explained. "I'm always to be found crawling around a kennel or hosing down somewhere. I think it's a feel-good show. A bit like Cinderella. Everyone likes a happy ending.
"You see a dog come in in a terrible state and you see it improve as the result of the care and then hopefully go off to a new home and a happy future.
"People tell me how they have been in bits watching and it can be sad, too. The thing is I'm just a punter so I think my emotions are their emotions.
"But I don't want to be crying on camera. No one wants to see that! Also, it's not about me. It's about the dogs."
Paul O'Grady: For The Love Of Dogs, Wednesday, ITV, 8pm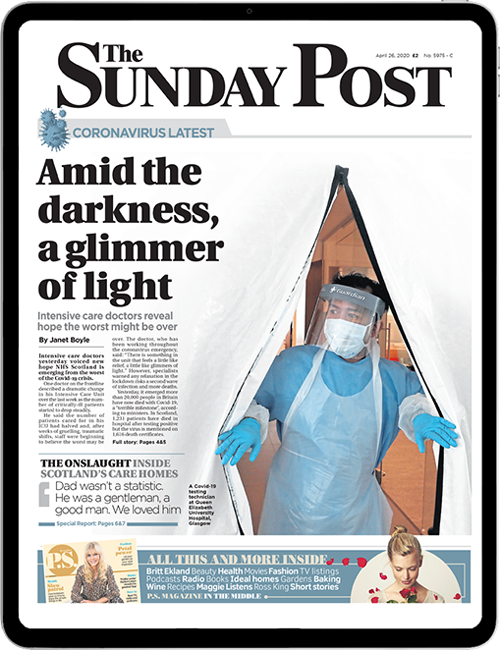 Enjoy the convenience of having The Sunday Post delivered as a digital ePaper straight to your smartphone, tablet or computer.
Subscribe for only £5.49 a month and enjoy all the benefits of the printed paper as a digital replica.
Subscribe