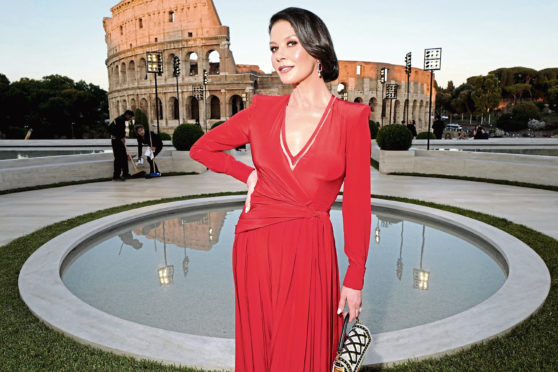 If you want to know someone then walk a mile in their shoes. I'm not sure I'd look alright wearing Catherine Zeta-Jones' killer heels, so last week I settled for a chat. Although I could use the extra couple of inches of height!
I had a blether with the Welsh movie star over Zoom to chat about her new range of shoes.
It's part of her lifestyle brand which has been incredibly popular and successful, Casa Zeta-Jones, and Catherine was inspired to create them after picking up shoes for a red carpet event left her tootsies in agony.
"I was wearing shoes I bought in an airport when my feet were killing me. It was a red carpet dash in some killer heels that felt like they were killing me!" she explained.
"I wanted lovely shoes so I started designing shoes. I'm like Daniel Day Lewis and become a cobbler…"
Oscar-winner Day Lewis famously disappeared to Italy to make shoes for a year – but sadly lockdown hit before Catherine had the chance! Instead, she's been in New York along with husband, movie star Michael Douglas, and their two children Dylan and Carys. It's a situation to which the family has adapted well.
"My kids are so great to hang out with. I'm a nomad – I've been from Wales to London to New York to LA," she said. "I'm always on the move but the one thing that's always been a constant to me is my family.
"I mean my Welsh roots, and my own family now. Dylan is away at college and Carys is away at school. Michael and I are now empty-nesters, which is interesting and great!
"We spent so much time talking about our kids and what they're doing. To have this worldwide lockdown was actually wonderful for me because I'm actually a homebody at heart.
"Carys and Dylan and I have so much fun together. We play act! We have this thing where I'm the housemaid and Carys is the lady of the manor. And she's married off to some rich landowner who she doesn't like. But I think he looks very handsome in jodhpurs…!"
Catherine erupted in a wicked cackle – it's obvious her and Carys are having a blast during all this.
I know from being friends with the Douglas family how much they dote on Carys and Dylan. But that doesn't mean they weren't strict with them when they were growing up.
"What we did do was abide by the rules," said Catherine. "We said don't sneak off and have a party with your friends. But they got it – we were at the centre of where this all started. I didn't have to police them at all."
"For me, what was interesting was we were all doing our thing.
"I've found how crucial a structure is in my life. It's so easy to procrastinate. It's easy to think, 'No one's in the office, so who cares?' It's easy to think, 'I'm not getting dressed today'.
"I like a regimen – I think it's from my dancing training. I've been brought up like that since I was a wee lass!"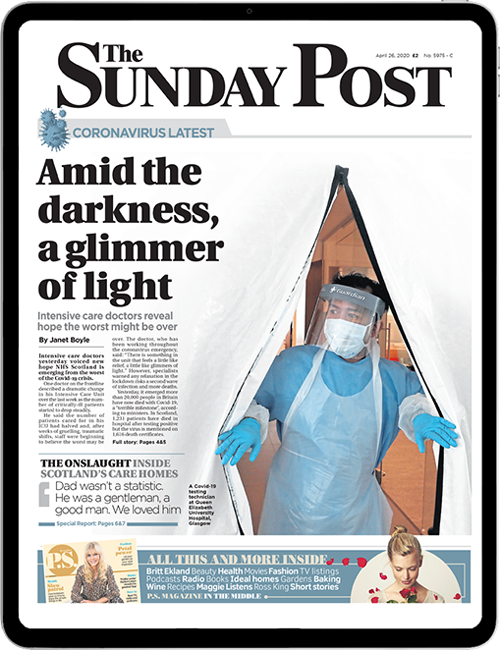 Enjoy the convenience of having The Sunday Post delivered as a digital ePaper straight to your smartphone, tablet or computer.
Subscribe for only £5.49 a month and enjoy all the benefits of the printed paper as a digital replica.
Subscribe