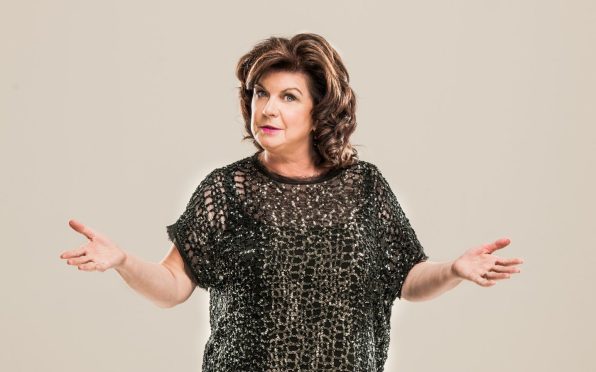 When Elaine C Smith turned 65 recently, she did so with a feeling of good fortune rather than reticence.
There was a time when the milestone birthday symbolised many things – the beginning of old age, retirement, perhaps a sense that the best days were in the rear-view mirror. None of those things is true of Elaine, who remains at the top of her game professionally and has plenty to look forward to personally.
Speaking as she launched another starring role in panto, she reflected on the joy she feels at still being able to do what she loves.
"I was 65 two months ago and it makes you say, 'Oh my God', but it also made me feel lucky that I'm still able to do it," she said. "I've got so many friends who have passed or are ill or can't work, so I count myself fortunate.
"My GP said our 60s are the new 40, compared to a couple of generations ago. Yet you're still aware you've less time left than you once did, because I'm not going to live to 130, so different things do matter.
"Turning 65 isn't what it once was, but it has given me inspiration. The Glasgow Comedy Festival came to me and asked if I would do a show next year. They've asked me before and I've said no, but this time I decided I'm going to do it and I'll call the show 65.
"As a woman at 65, you're not supposed to be doing this. When I was young, 65 was granny time – and I am a grandmother and I'm about to become a gran again – but back then it was time for a nice perm and to sit and knit. It feels very different now.
"I feel there's something about us needing to reclaim things after the pandemic, to retrace and almost remind me of what I do. I think there's a book in 65 as well. My daughter, Hannah, is a writer and actor, and she said I should do a retrospective and speak about what I was thinking at certain ages.
"I've got loads of material about growing up in Newarthill in Lanarkshire, and I could show some clips of Nesbitt, do a bit of Christine from Two Doors Down, of the Calendar Girls tour, and the conclusion would be what have I learned, do I know better, has the world changed, and is it easier for women?"
'We've got a woman, we've got Elaine'
On the latter, she believes the industry has improved but there is still a long way to go. She points to a story her Two Doors Down co-star Doon Mackichan included in her new book, My Lady Parts, as evidence.
Elaine recalled: "After Smack The Pony's success, she thought it would open the gates for women's sketch shows and went to the BBC with an idea. But the boss said, 'We've got our women', and there was a picture of French and Saunders behind him. But that whole wall over there is men's sketch shows – why are 40 different men allowed and only a few women like Victoria Wood?
"I hope that's changed a wee bit. I don't want to be the only woman who headlines panto. There's that thing where they'll say, 'We've got a woman, we've got Elaine'.
"Things have changed, but maybe not as much as we would like."
Elaine says it was great to have Doon back on Two Doors Down for the upcoming seventh series, which finished filming in the summer. Doon, who plays the shameless Cathy, missed the previous series for personal reasons but has returned to the fold as the suburban sitcom moves to BBC1.
"Doon has great energy and she's a brilliant female clown," Elaine said. "She's inventive and creative; I think she's a fantastic actor. She does things where I think, 'I would never have gone there' but it's brilliant."
Elaine considers Two Doors Down, which also stars Arabella Weir, Alex Norton, Jonathan Watson, Joy McAvoy and Grado, to be groundbreaking in putting so many funny women front and centre.
"I remember in the first series, we were doing a scene where I locked the brilliant Sharon Rooney in a shed, and it was me, Sharon, Arabella and Doon, all being allowed to be funny, working with a female director of photography and a female first assistant director. It was written by two men, but they were allowing and encouraging women to be funny, and in some cases women of a certain age – 50s and 60s – which again was unheard of.
"I think Two Doors Down is groundbreaking for that and, no disrespect to the men, but the funniest characters in the show are women."
Elaine's tribute to Simon Carlyle
A question mark hangs over the comedy's future, though, after Simon Carlyle, the show's co-creator and co-writer along with Gregor Sharp, died suddenly in August. He was only 48.
"His mum asked me to speak at the funeral, which is one of the hardest things I've done because I loved him and adored him," Elaine said. "He was on set every day. We would all work together 12 hours a day for 10 weeks. He would often say to me, 'Can I offer you a suggestion?' and he'd be laughing as he tried to tell me and then I couldn't film the scene for laughing.
"I still don't quite believe it. I was in London for a panto meeting recently and I would usually meet him for a coffee. We're all still feeling it. I went to Doon's book launch, and I met up with Arabella and Joy, and we're all shellshocked by it.
"None of us knows what will happen. It's up to Gregor – their writing partnership was like a marriage. Maybe you want to carry on in his memory, maybe it's too painful. You need to give it time, and that goes for all of us.
"A live show was about to be announced for next year but that's been pulled. I think it is a possibility, although not next year. We could have a new theme but do the audience's favourite bits. Who knows, though, it's all up in the air at the moment."
Elaine holds on to a special memory from earlier this year when she went to Edinburgh with Simon to see another of her pals, Paul O'Grady, playing Miss Hannigan in Annie. Paul died weeks later, which makes that evening even more poignant for Elaine.
"I was taking over as Miss Hannigan, so went to see it. Simon had never met Paul, so he was thrilled to meet him backstage, as he used to go and see Paul at the Vauxhall Tavern in London. We were high as kites afterwards and Paul was really excited we had gone. Paul was such a fan of Two Doors Down. He said he'd crawl over hot coals for me and that's one of the nicest things I've got to hold on to. I can't quite fathom that both are now gone."
Elaine also lost her Calendar Girls co-star and close friend, Ruth Madoc, in the last 12 months, after Ruth died following surgery for a fall, so it's no surprise when Elaine calls it "a very strange year".
"It's all the cliches about putting things into perspective, but it's true," she said. "You realise in life that you take the joy where you can. To be part of something that is quite joyous and full of light, and is daft and silly, like panto is, becomes more important the older you get.
"In your 30s, you say, 'Yeah, yeah, panto', but from this vantage point you realise just how lucky you are."
---
Bella is a chippie off old block
Preparations for panto have become a year-round business, revealed Elaine.
She stars as Nurse Bella – sporting a look the former Rab C Nesbitt star describes as resembling a Glasgow clippie – alongside her usual King's co-star Johnny Mac, as well as Darren Brownlie, Blythe Jandoo and Liz Ewing.
"Once we decompress, we get together at the end of January for a Zoom meeting – me, Johnny, the director Kathryn, and Ed Curtis (the creative director) – to write down ideas, otherwise we would forget by the time it came back around," she explained.
"We talked about how we would make Snow White relevant for Glasgow, because we hadn't done it here before, and of how I would fit in. I've been in it before elsewhere but I was the Wicked Queen and I've come to realise audiences don't want me bad; they want me as the motherly figure, so that's why I'm Snow White's nurse.
"Liz Ewing is playing the baddie and I love her. She was my understudy in the Susan Boyle musical and is a fantastic singer and performer. We're both from the same village, Newarthill.
"We have Blythe Jandoo back, who is wonderful, and Johnny and Darren are the sons I never had. Johnny has been a joy to have come into my life. Jordan Young, who I worked with in Aberdeen's panto for years, is like that too.
"The familiarity and knowing what others will do really helps."
---
Snow White And The Seven Dwarfs, King's Theatre, Glasgow, December 2 to January 7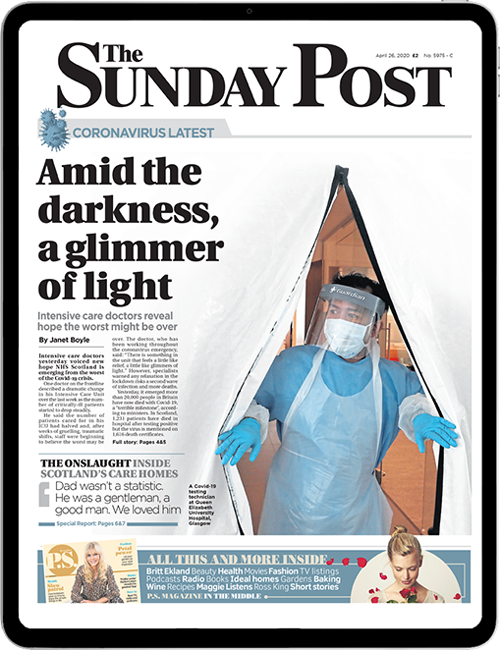 Enjoy the convenience of having The Sunday Post delivered as a digital ePaper straight to your smartphone, tablet or computer.
Subscribe for only £5.49 a month and enjoy all the benefits of the printed paper as a digital replica.
Subscribe