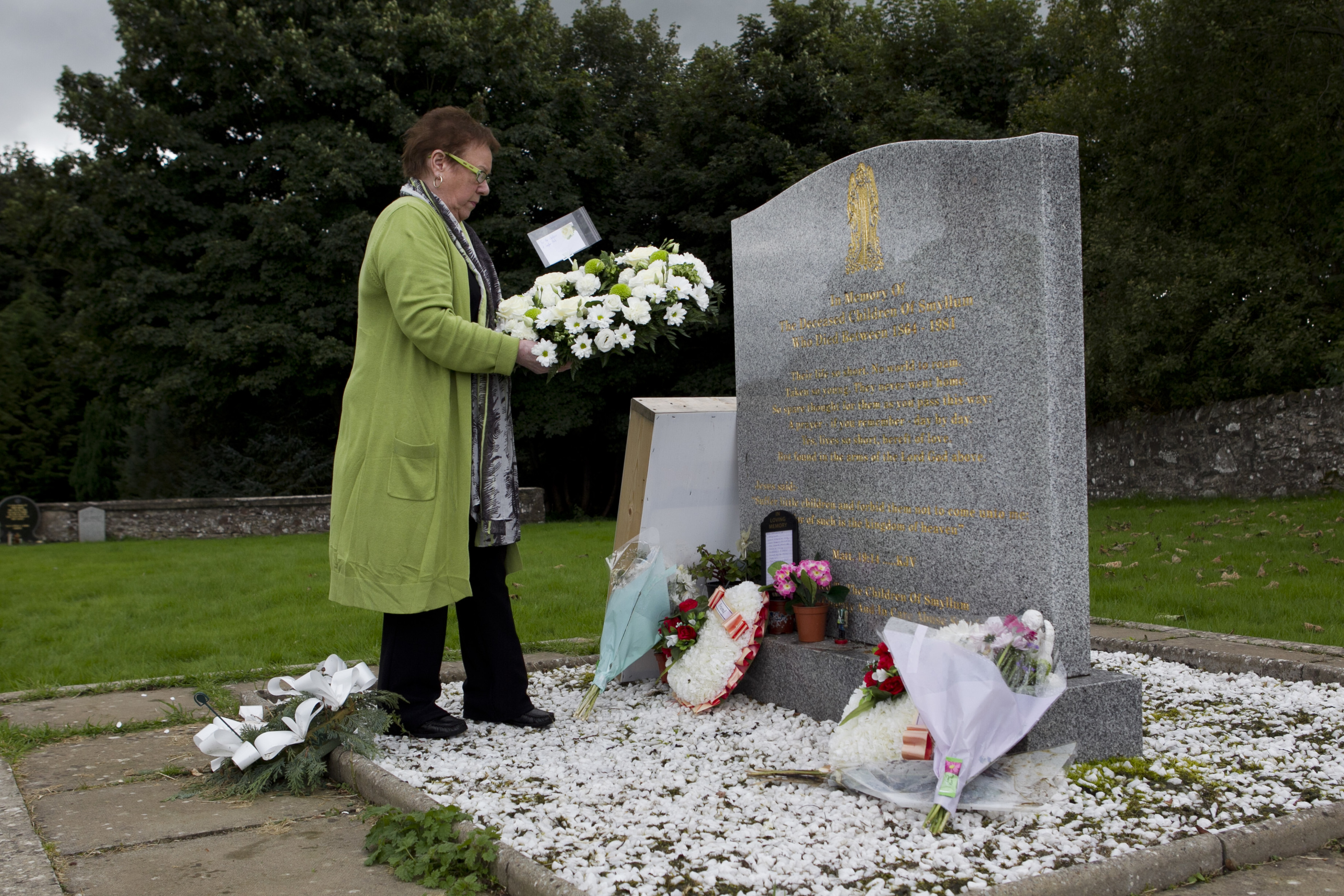 NEGLECT and abuse at Smyllum will have shortened the lives of the children living there, according to experts.
Ereni Skouta, a leading psychiatrist, said trauma in childhood can have a devastating impact on future physical and mental health.
Dr Skouta, a leading child psychiatrist, voiced fears the Smyllum regime cut short the lives of children after scrutinising the death certificates uncovered during our investigation.
The records reveal the causes of death of the 402 children who died at Smyllum Park, where the death rate was three times the national death rate for children.
The expert, who said that, while abuse and neglect is not recorded on death certificates, it was likely to have been a contributory factor.
Dr Skouta, Scottish secretary of the Child and Adolescent faculty of the Royal College of Psychiatrists, said: "Living under such a reign of stress has been proven to take years off these children's life expectation.
"However, the contribution their childhood abuse made to their early deaths will not appear in their death certificates.
"The stress affects their brains and hearts making them more likely to commit suicide and develop heart disease.
"These children are also more likely to become addicted to alcohol or drugs as adults.
"This also shortens their lives. A greater understanding is needed of survivors of childhood abuse."
Smyllum nuns in £6 million land sale: Politicians back our campaign for memorial to orphans as we reveal Sisters' plan to sell up
The Sunday Post spent three months combing the archives to find the death certificates of 402 children where Smyllum was listed as the place of death or normal residence.
Causes of death include accidents and diseases such as tuberculosis, flu and scarlet fever.
Leading forensic medicine expert, Emeritus Professor Anthony Busuttil, of Edinburgh University, said the number of children living at Smyllum would speed the spread of contagious and potentially fatal disease.
He said: "The incidence of infectious diseases in the home was that of the general population.
"If there was overcrowding, infectious diseases would spread more quickly.
"The higher the population of the home the more likely the children were to get infectious diseases.
"If a child got TB it would die promptly, perhaps die later than those with TB in the community, but nevertheless die.
"There were no antibiotics or TB vaccines available at that time to prevent those deaths.
"We also have to consider how well children were when they went into the home.
"What is noticeable is that fewer children died from intestinal infectious diseases and diarrhoea which should have been quite rampant among the institutionalised population.
He said he understood that children who died in Irish orphanages showed evidence of malnutrition, but not at Smyllum.
"There are very few deaths from malnutrition at Smyllum," he said.
But he added that details given on death certificates were not always accurate.
"Death certificates were completed with whatever the doctors wanted to put on them, suggesting that they were not always accurate."
The mortality rate among one to 14-year-olds at Smyllum, between 1864 and 1981, was at least 30 deaths per 1,000 children.
Figures from the National Records of Scotland reveal the highest mortality rate among children aged between one and 14 was in 1901, when 10.4 deaths per 1000 were recorded.
Professor Dame Sue Black, a leading forensic anthropologist, whose previous work includes identifying the victims of conflict in Kosovo, Sierra Leone and Iraq, said: "I don't detect any suspicious patterns either in numbers, relationship to the Sisters becoming informants, or the nature of the death as certified.
"At times, in such conditions, I suspect it is difficult to know what is bronchitis and what is TB and apart from a few classic ones that I have seen many times before, for example, fainting, teething etc there is nothing obviously out of order."
She added that modern standards of medicine were far more exact than in the past, which should be taken into account when reviewing historic medical documents.
"Older death certificates often throw up one or two cause of deaths that we wouldn't see in modern times where we are more specific and less speculative."
'David's death was covered up. The nuns knew that they hadn't cared for him properly'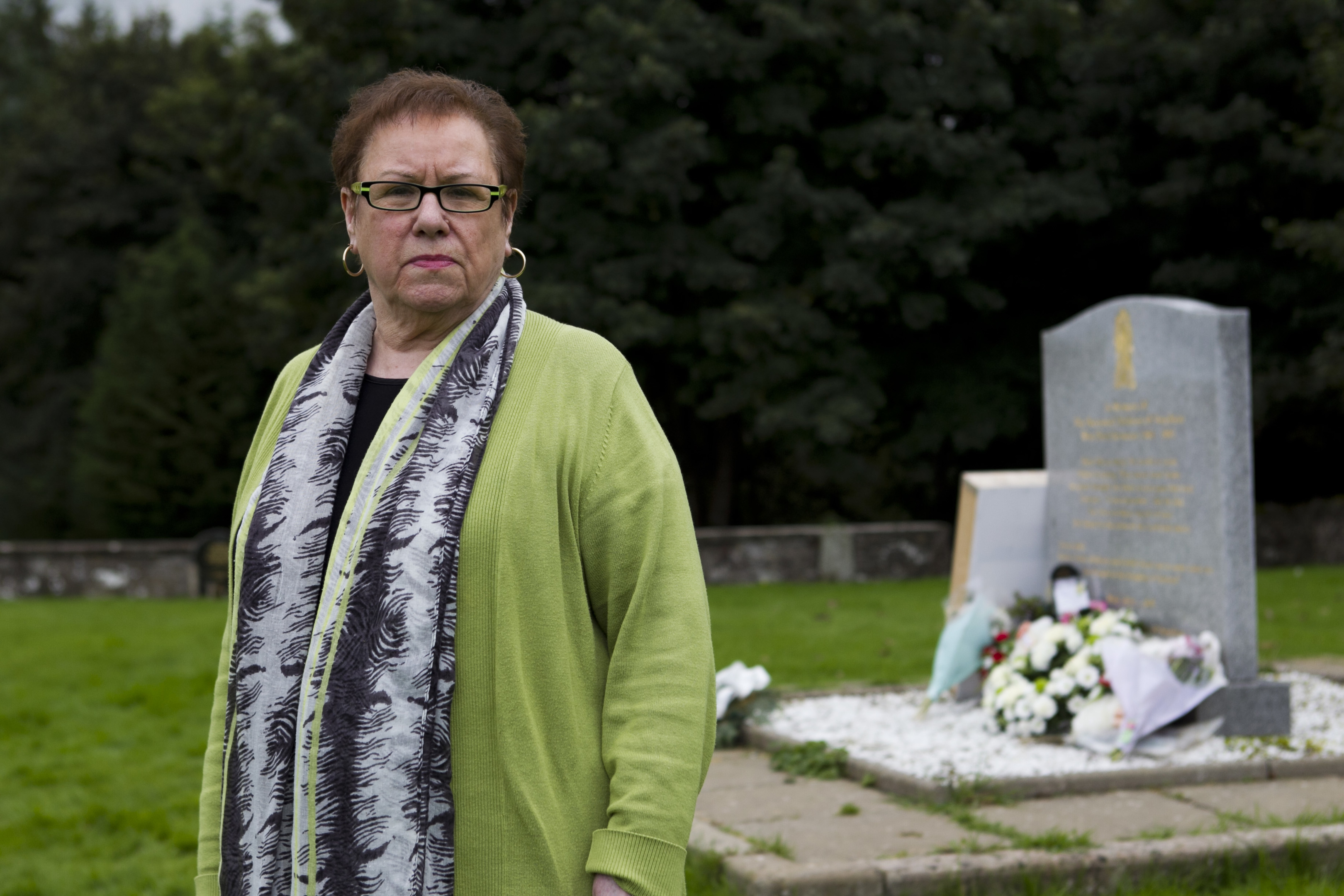 A FORMER resident has claimed she remembers how the nuns at Smyllum Park covered up a young boy's death.
Josie Drage-Dawes, from Paisley, was at the home for five years in the 1950s and says she was regularly beaten by a nun, before she left for foster care aged 10.
Josie, a mum-of-six, says she remembers the day David Carberry died in 1955.
His death certificate says he died from bronchopneumonia but his family insist they were told it was measles and diphtheria that killed him.
David, four, was one of 402 babies, toddlers and teenagers we revealed last week had died there.
Josie's sister worked in the nursery at the time and was on shift when David passed away in July 1955.
Josie said her older sister had been kept on by the nuns after 15, when most kids left, and put to work at the children's home.
Josie said: "One day she found a young boy dead in his bed during her morning rounds. We've always wondered what had happened. Now we know. I only hope the family know David was loved by my sister, if not by the nuns."
Josie says when her sister told the nuns about it they sent her out for the day and ordered her not to return until night.
Josie said: "I'm convinced my sister was sent away because they didn't want authorities to know they had left a young girl with no real training in charge of so many children.
"It was known David was very ill so why wasn't he being properly cared for?"
David's older brother Leon, who was 10 at the time and in care at Smyllum Park, says he was told David had died from measles and diphtheria.
The former senior officer with Western Australian Police said: "Measles can't really be treated but pneumonia can, even in the 1950s. I'd like to see his death re-examined."
No doctors for Francis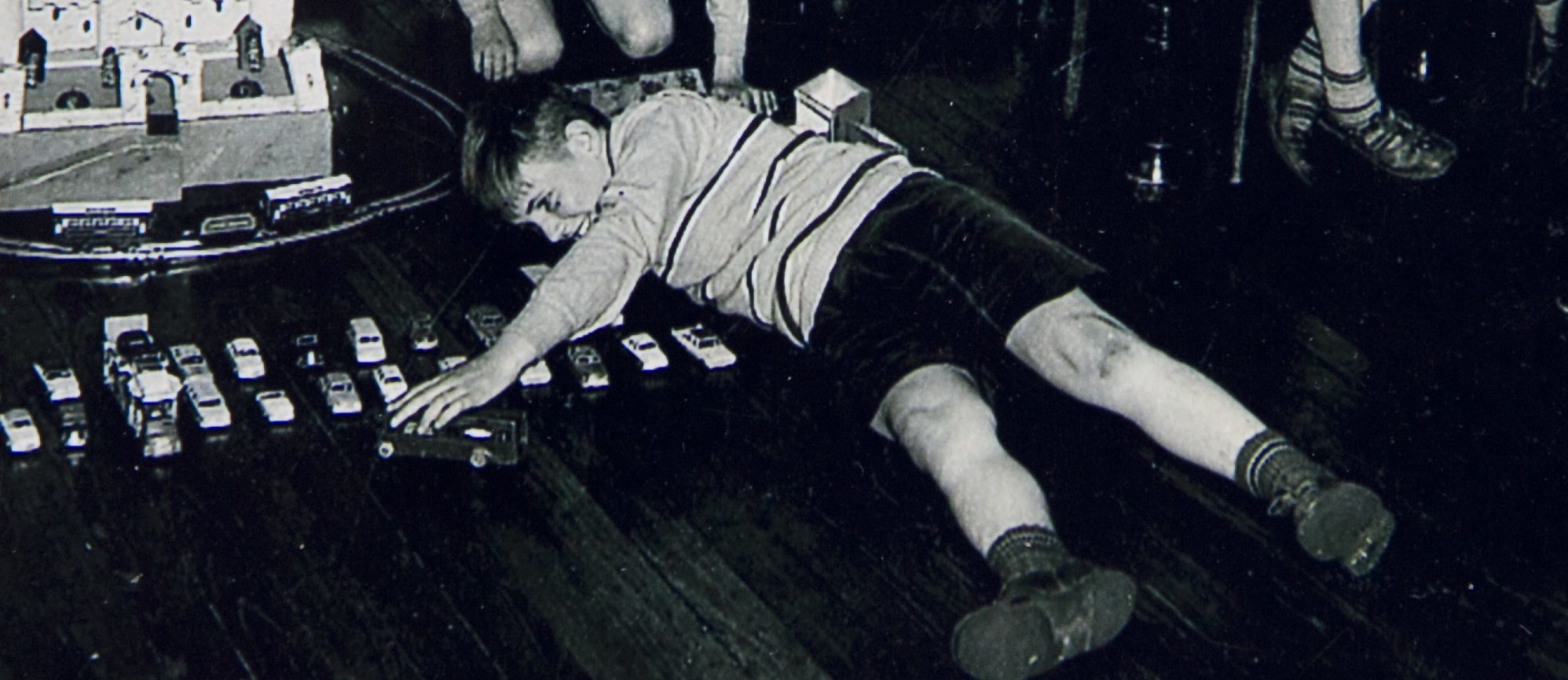 A BOY badly injured after being hit in the head by a golf club during a trip was returned to Smyllum instead of being taken for medical treatment, it's been claimed.
A witness claims nuns decided against taking Francis McColl, 13, to hospital in 1961. He said: "It was the last day of our trip when Francis was hurt by accident. I don't know why, but he was taken back to Smyllum instead of going to a doctor."
The next day, Francis was admitted to hospital but died from brain injuries a week later.
His brother Eddie said it was indicative of a "cruel regime which didn't care about the kids."
Inquiry will now probe abuse fears
The care of orphans at Smyllum Park is to be scrutinised by the Scottish Child Abuse Inquiry.
The Daughters of Charity have already given evidence to the inquiry in June.
They said claims of abuse were a "mystery" to them and that they had found no evidence children were mistreated or assaulted.
A second phase of the inquiry led by Lady Smith will begin on November 28 when two homes run by the Daughters of Charity – Smyllum Park and Bellevue House – will be examined.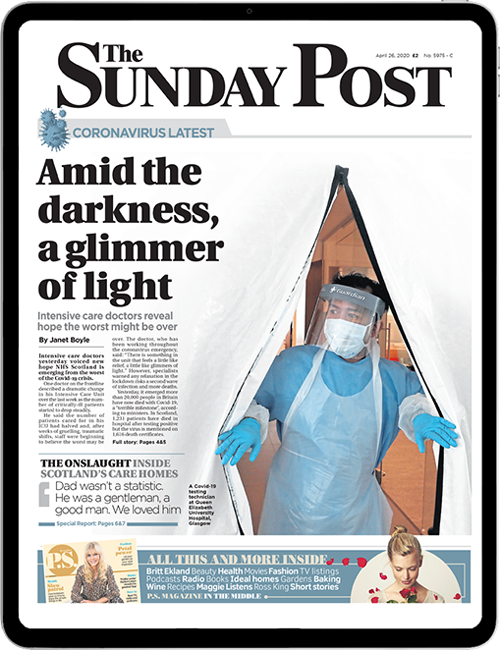 Enjoy the convenience of having The Sunday Post delivered as a digital ePaper straight to your smartphone, tablet or computer.
Subscribe for only £5.49 a month and enjoy all the benefits of the printed paper as a digital replica.
Subscribe