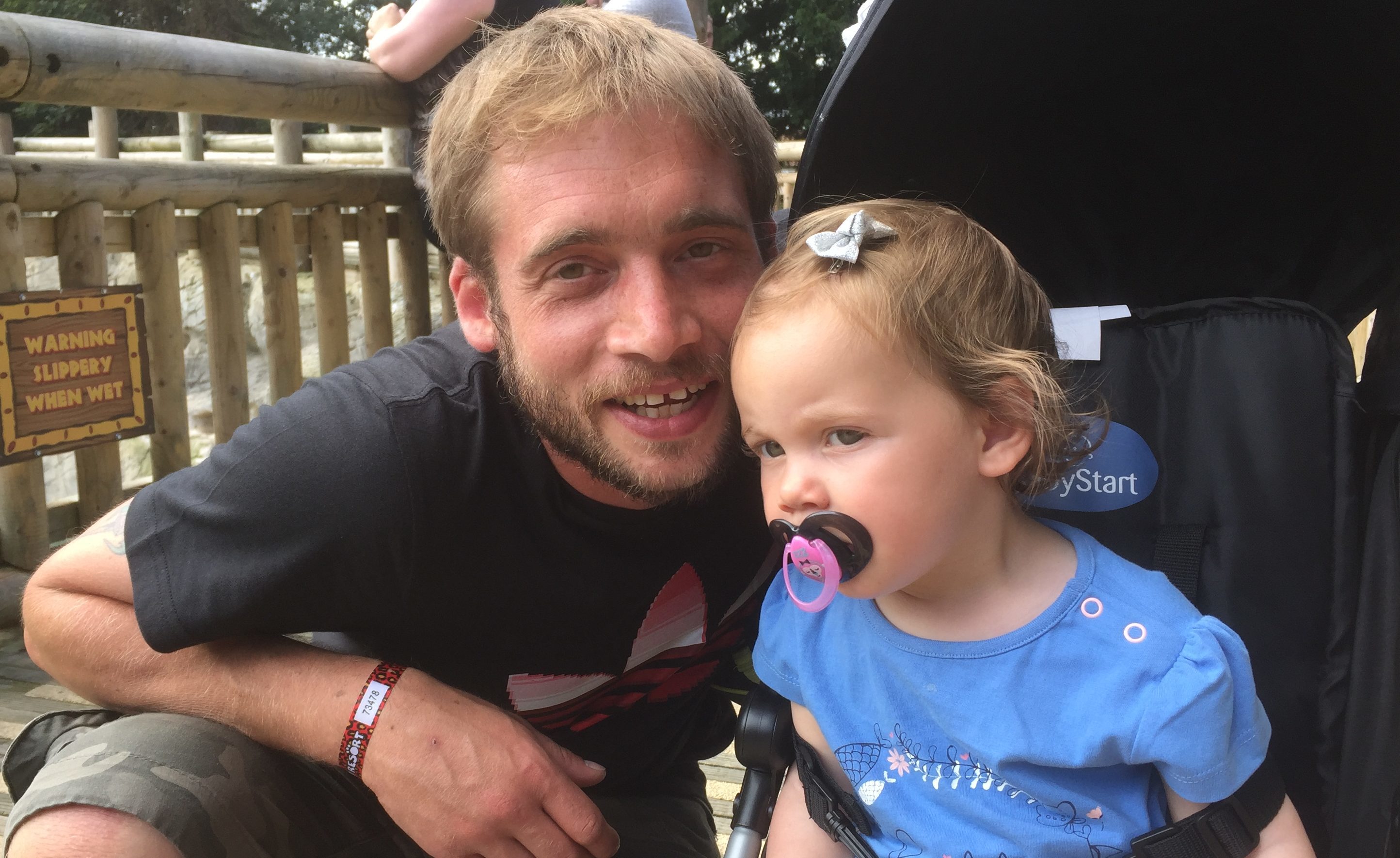 THE pictures say it all. A father bursting with pride as his daughter celebrates her first birthday; splashing in a pool and visiting a zoo… all part of a great family holiday.
Just 12 days later, poorly with what her parents thought was a routine childhood upset tummy, little Abbie was cuddled in to bed with her mum, Amy. "She didn't wake up," says her father Lyall Gray.
From that morning when his wife rushed through to him as he got ready for work, carrying his daughter's lifeless body, and the pair desperately began CPR, his life, he says, has been a living nightmare.
"I have to be busy at work or I'm constantly thinking about Abbie," says the 32-year-old carpet fitter.
He is speaking out ahead of Father's Day – and in the wake of Prince Harry revealing he had counselling after his mother's death – to encourage men to seek help.
Lyall attends a SANDS Lothians bereavement befriending group with his wife and receives weekly counselling. SANDS Lothians is a stillbirth and neonatal death charity.
"I thought that when Amy was getting the counselling, she needed it and I didn't, until I went. They can't change anything – no matter what, my daughter is still gone. But someone to listen to you does help for some reason. If this helps someone to come forward and it raises awareness, it's worth it. The help is there, you can't do it on your own."
And shortly there will be more help available – SANDS Lothians has won a Big Lottery grant with a remit to focus on men's grief which they will use to train men to befriend others who have been left grief-stricken.
Former school friends Amy, 33, and Lyall had met again seven years ago and married two years later. Each already had a son – Amy had Luis, 12, and Lyall had Lewis, eight. Together they had another son, Lyall, now four, and when Abbie came along two years later, their family was complete.
From the first, Abbie was a joy. "She was always really happy. She made you smile. She was a wee character. She was beautiful."
There was no hint anything was wrong when the family celebrated her first birthday on July 18 at Flamingo Land in Yorkshire.
But a few days later, at home in Broxburn, West Lothian, she came down with a sickness bug.
"We weren't too concerned, she was still Abbie, she was drinking plenty and playing. On Friday she was better, she had her tea and we went for a walk. But she got up through the night – she had been sick and had a dirty nappy. My wife got her changed and cuddled her back to sleep. She didn't wake up."
Tests showed Abbie had a condition leaving her unable to metabolise fat properly. Lyall added: "We didn't ever get a full answer to what happened. It was a metabolic condition, but they're not sure which one. I just miss her."
Nicola Welsh, chief executive of SANDS Lothians, said: "When a baby or young child dies both parents are bereaved. But sometimes the focus can be on the mother. Dads are often left to work out the practical details and while it's good to be kept busy, it's not good to ignore the emotional side.
"We hope our new male befrienders, when trained, will encourage fathers to come forward."
Contact SANDS Lothians on 0131 622 6263 or visit http://sands-lothians.org.uk/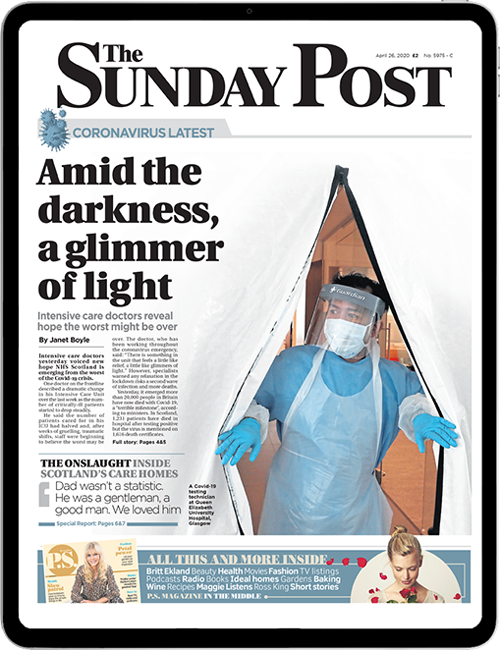 Enjoy the convenience of having The Sunday Post delivered as a digital ePaper straight to your smartphone, tablet or computer.
Subscribe for only £5.49 a month and enjoy all the benefits of the printed paper as a digital replica.
Subscribe