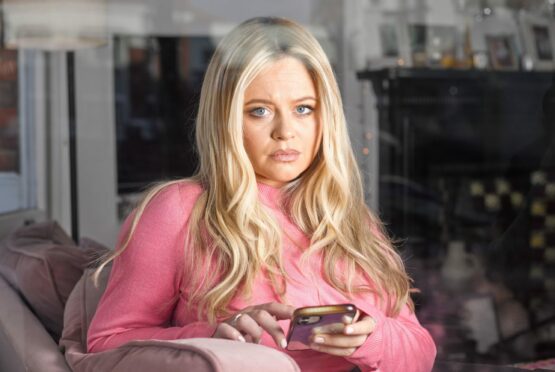 Emily Atack is a beautiful young actress who should be enjoying her flourishing career and living life to the full.
Instead, she's frightened to be on her own and is terrified she'll be raped and murdered. All because of the torrent of explicit and unsolicited graphic pictures and messages she receives from strangers every day.
Emily was cast in the popular Channel 4 series The Inbetweeners when she was 17, but she says unwarranted attention from men started even before that. Her concerned family suggested that maybe she should alter her behaviour, like not wearing make- up or skirts. Her response was, quite rightly, "Why the hell should I change?" But devastatingly, she grew to think that it was somehow all her fault and blamed herself.
She says the unwanted attention intensified during lockdown and it has now reached a point where she's met with scores of disgusting pictures from perverts every morning. In an attempt to understand the motives of these men, the 33-year-old has made a documentary called "Asking For It?" which airs this week.
In it she explores why there is rising levels of abuse against women and young girls online and what is happening in society to explain this.
It is so profoundly depressing to hear about this young woman's distress. The actress has the world at her feet but she's fears for her safety and her sanity.
I think that's why the whole sorry story about Andrew Tate has struck such a chord. He's the British-American self-proclaimed misogynist who was detained in Romania last month as part of a human trafficking and rape investigation. The former Love Island contestant and influencer has over three million followers on Twitter and his TikTok videos where he slags off women have been viewed 3.5 billion times.
His views are abhorrent. He says: "I'm a realist and when you're a realist, you're sexist. There's no way you can be rooted in reality and not be sexist." His core fans are lonely and resentful men who blame women for all the problems in their lives. What a poisonous influence his online presence has had on impressionable young men.
I was reading up about the Incel movement before I wrote this and…wow, they are a terrifying group of people. Members of the "involuntarily celibate" subculture blame women and society for their lack of romantic success. Several murderers have been linked to this weird ideology.
What a toxic world it is out there for young men trying to find their way in life. But it struck me as I watched the hugely successful BBC programme Happy Valley on Sunday night, that there really aren't a great deal of impressive male characters in dramas these days. Certainly, in Happy Valley, the men are all either losers, hapless morons or psychopaths. And it's the female protagonists, especially Sarah Lancashire, who stride across the West Yorkshire countryside saving lives and being heroes. It really is pretty harsh on the boys.
But of course, there are lots of wonderful fathers, grandpas, brothers and uncles out there who set a great example, so I shouldn't be all doom and gloom. And I hope you don't think I'm being unnecessarily hard on men here. But what some weirdos think they can get away with and to see what they are capable of makes me feel fearful for all our daughters.
Emily Atack has spoken to parliament about the abuse she's suffered. The new Online Safety Bill will include a cyber flashing offence that will carry a maximum prison sentence of two years. The bill has been approved by MPs and will now go through the Lords. But much more needs to be done to educate society about what is and isn't acceptable. Emily's documentary should be compulsory viewing for young men so they can see for themselves the damage that's caused by what they may see as harmless online comments.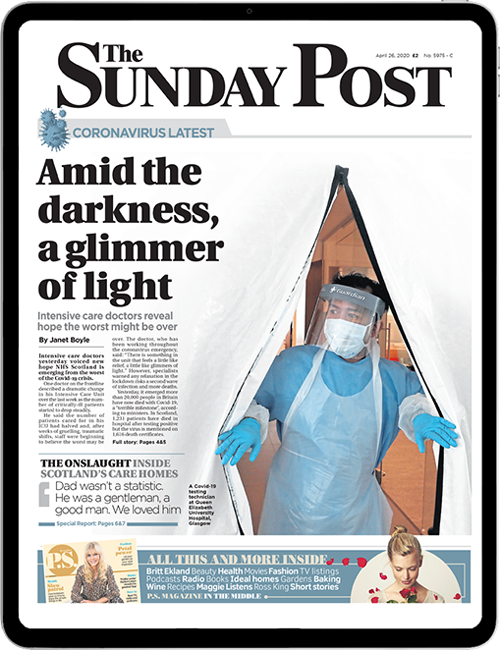 Enjoy the convenience of having The Sunday Post delivered as a digital ePaper straight to your smartphone, tablet or computer.
Subscribe for only £5.49 a month and enjoy all the benefits of the printed paper as a digital replica.
Subscribe