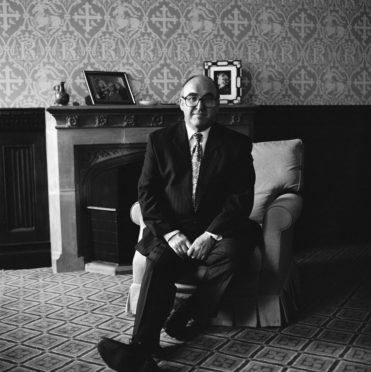 A quarter of a century after his death, lost Labour leader John Smith is routinely described as the best prime minister Britain never had.
When he was alive, few politicians shared his integrity, courage and determination to do the right thing. Since his death, there have been even fewer and that, for his family, and for voters, is an enduring tragedy.
His daughter Catherine Smith, who chairs a think tank launched in her father's memory to encourage young people to enter politics and to champion a better kind of politics, believes it is hard to think of a time when voters thought less of their elected representatives.
She said that would have dismayed him, adding: "It has been 25 years and the world has changed a lot.
"I think he would view the idea that politicians are held in even poorer regard now – rather than the overall knock­about of politics, with which he would have been familiar – with great dismay.
"I was brought up to believe that ­representing others was the greatest honour you could ever experience. As a child I thought there was nothing better you can do. I don't imagine there are many ­children growing up who think that.
"It would make him hugely depressed."
John Smith died on May 12, 1994, at the age of 55. At the time he was leader of the Labour Party and was expected to become prime minister at the next election, with the Conservative Government in rapid decline.
His last speech, the night before he died, concluded with the words: "The opportunity to serve our country – that is all we ask."
Five years ago, his wife Elizabeth, Baroness Smith of Gilmorehill, announced the creation of a political think tank based at Glasgow University inspired by his final words spoken in public, to promote public service and inspire a new generation of politicians.
It was set up after the ­scandal over MPs' abuse of expenses, which shook public confidence and faith in the political system.
Catherine, an advocate, is chairwoman of the John Smith Centre for Public Service, based at Glasgow University, said: "At that time I think we felt quite dismayed as a family about the political discourse.
"The expenses scandal was extra­ordinary and I can absolutely see why the dismay the public felt was extreme.
"But there is fantastic work being done by MPs and it doesn't seem fashionable to talk about that in positive terms. So we are trying to buck the trend."
She said the issue has become even more important over the past five years, with the murder of MP Jo Cox in 2016 and an increasingly bitter and divided debate over issues such as Brexit.
She said: "The price that has to be paid if you are a serving politician has become greater in just five years.
"Jo Cox is a very extreme example of the risk that you take.
"It feels like it is worse than it has ever been. Maybe every generation thinks it is worse and every political crisis feels extreme – but it is hard to think of a time when it has been worse."
The centre recently appointed former Scottish Labour leader Kezia Dugdale as director. She will leave Holyrood and take up her post in mid-July, a move which, Catherine believes, will increase the profile and credibility of the work being carried out.
One strand of research will explore why politics continues to be dominated by white, older men from higher social classes. The centre also runs a parliamentary internship programme offering young people who might not otherwise be granted the opportunity to gain work experience with MSPs.
The results of the first study carried out by the centre – looking at how the public view politicians as public servants – are also expected to be published in the next few months.
Catherine said: "We asked people who they thought of as public servants and it was police, nurses, teachers, civil servants. Politicians were fifth.
"There does seem to be a sense there is a public service element to being a politician, despite the unpleasant ­rhetoric around it. That is interesting and positive.
"But younger people are much less likely to say that than older people.
"That is worrying to me because, ultimately, it is young people going forward that we need to enter politics. They are the future and if they don't see it as the noble calling that I was brought up to see it as, then they may choose not to do it."
Catherine, 46, is the youngest daughter of John and Elizabeth, and has two sisters Sarah, the BBC journalist, and Jane, a personal trainer.
Looking back on the day of the funeral in Edinburgh, when politicians and voters mourned her father, she remembered a "horrendous day" for the family but added: "Something pretty special happened in terms of people realising this person was someone of honour and integrity and someone who they admired. Thousands of people wrote to my mother, saying he had touched their lives or the life of their family in some way and had made a positive change in their lives.
"The reaction to his death, looking back now with some distance, was nothing short of extraordinary.
"Now, thinking about the centre's mission, it allows you to see what a good politician who is well regarded can achieve."
Catherine said that while her father disagreed fundamentally with his chief political rival, then-prime minister John Major, they had a respectful and trusted relationship, often popping in and out of each other's offices to chat.
She believed he would have been "hugely proud" of the Scottish Parliament, which celebrates its 20th anniversary this year, and the legacy of policies he advocated such as the Freedom of Information Act and the minimum wage. Catherine said: "I do realise he is a very shiny, almost a bit too perfect example of a politician, partly because he never held office.
"A shorter political career, before you have the rough and tumble of being prime minister, which no doubt he would have been, almost means he is perfectly preserved in time.
"It is not like every politician can or should be like him, it is just an ideal. It is an aspiration.
"Who knows what he would be saying or thinking 25 years later?
"But it represents a type of politics and a way of conducting politics that seems to have been lost."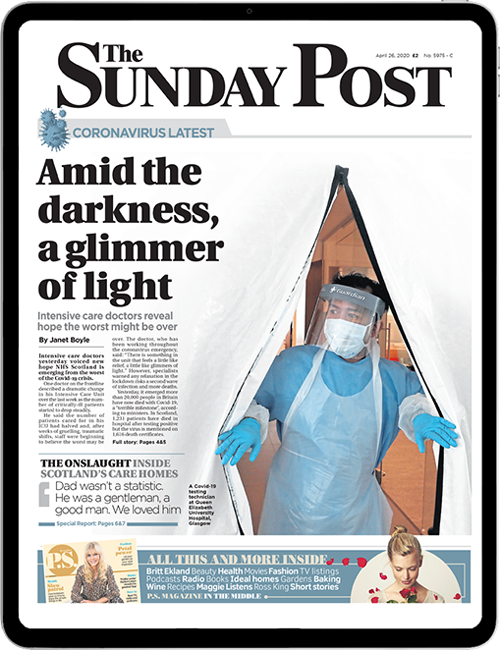 Enjoy the convenience of having The Sunday Post delivered as a digital ePaper straight to your smartphone, tablet or computer.
Subscribe for only £5.49 a month and enjoy all the benefits of the printed paper as a digital replica.
Subscribe