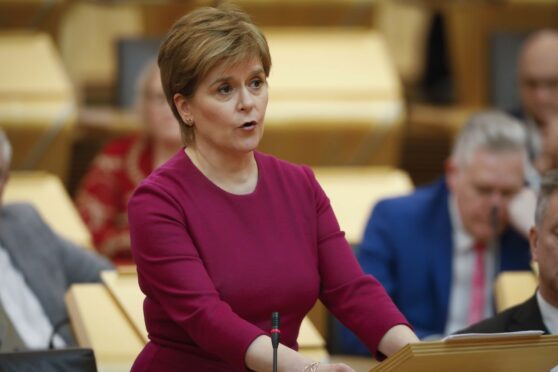 Nicola Sturgeon has issued a "sincere, heartfelt and unreserved" formal apology to those impacted by forced adoption.
In an emotional statement to parliament, she condemned the practice, estimated to have forced 60,000 women to part with their children because they were unmarried, and its lasting legacy.
"As a Government and a Parliament, we can set the record straight," she said in one of her final acts as Scotland's First Minister.
"We can acknowledge the terrible wrongs that were done. And we can say with one voice that we are sorry.
"So today, as First Minister, on behalf of the Scottish Government, I say directly to the mothers who had their babies taken away from them, to the sons and the daughters who were separated from their parents, to the fathers who were denied their rights and to families who have lived with this legacy: for the decades of pain that you have suffered, I offer today a sincere, heartfelt and unreserved apology.
"We are sorry."
The formal apology follows work by campaigners like Marion McMillan, who was just 17 when she discovered she was pregnant but had her baby son taken from her, to draw attention to the issue.
We first reported her story in May 2021 where she detailed a lifetime of loss and a long fight for an apology.
Last Sunday, we reported that a senior US Congressman said Scotland was showing the world how to address the scandal.
Nicola Sturgeon pledges to address adoption scandal as fears mount over drug given to mothers
Forced adoption practices were caused by a society that treated women as "second class citizens", Sturgeon said.
Addressing MSPs in the Holyrood chamber as victims and campaigners watched on from the public gallery, she said: "(Forced adoption) is a level of injustice which is hard now for us to comprehend.
"So today, how do we even begin to explain how such appalling acts could take place?
"Obviously, they were the product of a society where women were regarded as second class citizens, where unmarried mothers were stigmatised and where people in authority had too much power."
Sturgeon said similar practices took place in other countries, but added: "That does not for a moment excuse the appalling mistreatment people suffered."
Mum who lost her firstborn to forced adoption begs for a government apology as her dying wish
Some children forcibly removed from their parents as a result of forced adoption were abused, she added.
"It is important to say very clearly that many of them went to loving homes – acknowledging these injustices should never be seen as a rejection of the deep bonds that people share with adopted families.
"Nothing can ever invalidate the love that these families have for one another. But it is also clear that many of those affected – far too many – had a very, very different experience.
"We know some will always have lacked a sense of belonging, some may have suffered mistreatment or abuse.
"And all of them will have grown up believing that their mother chose to put them up for adoption of their own free will.
"Understandably, that has affected them – and yet it was never true."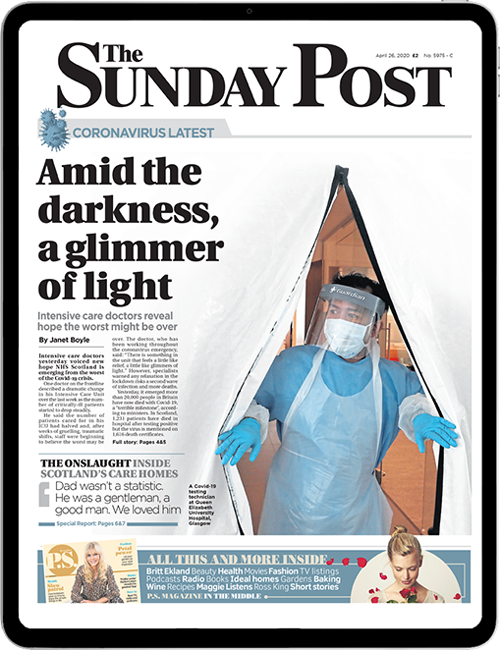 Enjoy the convenience of having The Sunday Post delivered as a digital ePaper straight to your smartphone, tablet or computer.
Subscribe for only £5.49 a month and enjoy all the benefits of the printed paper as a digital replica.
Subscribe