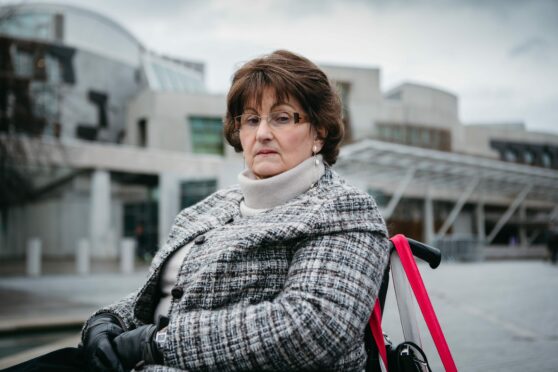 A senior US politician has praised the Scottish first minister's decision to make a formal apology over the historic forced adoption scandal.
Nicola Sturgeon is expected to deliver an apology this week to the estimated 60,000 Scots women forced to give up their babies but Congressman Jim McGovern urged her to also voice official regret for the use of cancer-causing drug Stilbestrol.
McGovern, who is pushing for an apology in America, said Scotland was showing the world how to address the scandal of the synthetic oestrogen hormone given to around 10 million women.
Scots campaigners have led the way in questioning the damage done by Stilbestrol, also known as DES, which was given to unmarried mothers during the forced adoption era to dry up breast milk after their babies were taken.
Now campaigners are hoping Sturgeon's statement on historic adoption practices to the Scottish Parliament on Wednesday will also include an apology for the use of the drug, now known to cause vaginal and breast cancer, reproductive organ defects and infertility among women and their children and grandchildren.
Calling for a worldwide awareness campaign over the sometimes-deadly side effects of the drug, McGovern, who led moves to impeach then US president Donald Trump, said: "Scotland is showing us a good model for tackling this issue. For decades, there has been a failure by governments and medical regulators to do the right thing.
"What Scotland is doing now will be watched around the world and encourage others to do the same.
"For far too long, drug companies have been able to get away with things that, quite frankly, are unacceptable and people in power have failed to hold these companies to account. As a result, people have been hurt.
"Apologies are a good first step. But we clearly need to see far more research, which means governments investing in that to fully address the generations of harm caused by this drug."
Last year US-based film-maker Caitlin McCarthy met MSPs at Holyrood and called on Scotland to become the first country to apologise for administering the drug.
McCarthy, who suffered changes to her reproductive organs after her mother Ann was given the drug and told it was a pregnancy vitamin, said: "Scotland's first minister may not be aware just how groundbreaking her actions are but she needs to know that what she has started will ripple around the world.
"I am overwhelmed by the strength of the forced adoption mothers who had the bravery to speak out about what was done to them, and hope that strength will help lift the lid on the hidden scandal of DES."
The apology has also been welcomed by Professor John McLauchlan of Tulane University, New Orleans, whose work on DES has won international acclaim.
Nicola Sturgeon pledges to address adoption scandal as fears mount over drug given to mothers
The former scientific director of the US National Institute of Environmental Health Sciences, whose family hailed from Dunfermline, said: "This is a critical moment because for decades the diseases and disorders that resulted from taking this drug have continued to affect those who took it, their sons and daughters and their grandchildren too, all are suffering the health consequences.
"When the drug was developed in the '50s, nobody could speculate how it could affect future generations. Because of what we now know about this drug, the way we understand risks in pregnancy has changed forever.
"In the early '70s, the first indications emerged linking this drug to rare cancers of the vagina and cervix, and we are aware too of changes to the reproductive system. But there are still many things we do not know, such as how it affects menopausal women.
"That is why it is vital we do more research while raising awareness, and for countries to co-operate with each other so we can properly see how this drug has affected people."
In the US, a number of legal cases have been settled for millions of dollars. But many are out-of-court settlements with details kept secret.
Party leaders in Scotland are calling on the first minister to vow action on Stilbestrol when she delivers the apology.
Scottish Labour leader Anas Sarwar said: "It is absolutely vital that all of those affected by the forced adoption scandal get a full and frank apology. Righting this historic wrong is long overdue. These women have long fought for justice and I deeply hope they will get the closure that they deserve.
"The fact that these women were given the deeply harmful drug known as DES or Stilbestrol is nothing short of horrifying.
"I have been moved to the brink of tears by the testimony of the women affected. This apology is very welcome but I will be thinking of the women for whom it will be too late."
Scottish Conservative leader Douglass Ross said: "It was absolutely shocking that so many women were exposed to this debilitating drug. The formal apology should also be combined with a widespread awareness campaign to ensure that the health of all those exposed to these drugs can be routinely and robustly checked out.
"It is absolutely right that Nicola Sturgeon is to make the formal forced adoption apology for the actions of past governments which had such devastating effects for so many.
"It cannot undo the appalling wrong done to thousands of women, merely on account of them being unmarried but it can help in the healing process.
"I applaud The Sunday Post for their long-running campaign on this subject and fighting for justice for all those affected. Sadly many will have passed away without knowing the fate of their babies."
Scottish Lib Dem leader Alex Cole-Hamilton said: "To have your child taken away from you is simply unimaginable, and for years these women have had to bear the devastating trauma of that deep injustice.
"An apology will not heal those wounds but it can go some way towards acknowledging the wrongs of the past and validating the suffering of the mothers concerned.
"I commend The Sunday Post for their diligent efforts in bringing this tragedy into the public consciousness and ensuring that the voices of these women are heard."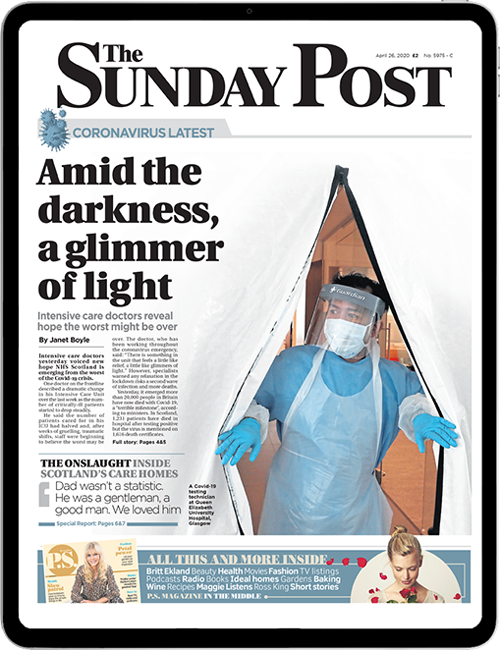 Enjoy the convenience of having The Sunday Post delivered as a digital ePaper straight to your smartphone, tablet or computer.
Subscribe for only £5.49 a month and enjoy all the benefits of the printed paper as a digital replica.
Subscribe