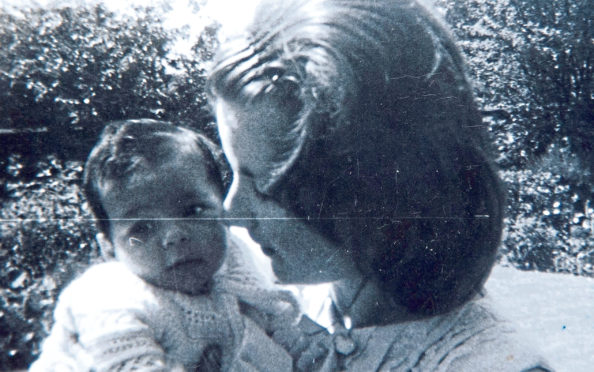 A mum who lost her firstborn to forced adoption is using her dying wish to beg for a government apology.
Marion McMillan, 71, has been asking the Scottish Government for six years to make the official apology for the abuses of the past which saw about 60,000 single mums being forced to hand over their babies for adoption.
While the UK Government's Joint Committee on Human Rights has now agreed to hear the mothers' stories, campaigners here are asking why Scottish ministers find it too hard to say "sorry".
Marion, from Paisley, who has terminal cancer, said: "I've been asking for more than six years now for Scottish ministers to just say sorry, but it seems to be the hardest word.
"It's not going to cost them anything to say the words that would mean so much to the thousands of women like myself who were forced, bullied and cajoled into handing over their babies for adoption for no other reason than society at that time did not approve of us having a child outside marriage.
"There was a moral stance taken against us, we were refused access to housing and the social benefits which would have allowed us to keep our babies. It was utterly immoral and cruel beyond belief.
"Having our babies forcibly taken from us left us with a lifetime of pain, isolation and guilt.
"Those practices would be unthinkable today, and they should have been unthinkable in the 60's and 70's when it happened to all of us across Scotland.
"Many of us haven't been able to forgive ourselves, and all we want is an official recognition that what was done to us was wrong. It was a clear abuse of our human rights and the rights of our children. It's heartbreaking so many mothers have died without ever being reunited.
"I've met with Scottish government ministers who appear to empathise, but nothing has happened. We should be leading the way across the UK on this issue, but instead our government remain strangely silent."
Marion, originally from Stranraer, was just 17 when she was sent to a mother and baby home in Newcastle where she begged and begged to keep her baby son to no avail.
He was eventually adopted and it was almost 40 years before she saw him again in an emotional reunion, unaware that he had been looking for her just as she had spent decades searching for him.
Marion, who met and married her husband George not long after she returned to Scotland from the baby home, went on to have three more children but never forgot her firstborn.
The Salvation Army, which ran the home, has apologised to Marion, and she has campaigned to get apologies for mums in Australia, Canada, Ireland and Northern Ireland.
Last week, Harriet Harman MP announced Westminster will hear from mothers who had their babies forcibly adopted, with a committee being drawn up from the House of Common and House of Lords.
Marion McMillan said: "I'm delighted for the mums in England who have suffered. It really is my dying wish to see Scotland addressing this issue too.
"The women who suffered like me are all in their 70s and 80s now, we don't have forever to see this happening and now I have terminal cancer, I have even less time to see it through.
"I'm delighted there is going to be an inquiry in England now, but our voices need to be heard."
Amnesty International is backing the women and urging the Scottish government to act without further delay.
Naomi McAuliffe, Amnesty International's Programme Director for Scotland said: "These women have a right to truth and justice and a clear acknowledgement by the Scottish government of the suffering they endured.
"An official apology may help some of the women and their families begin the long process towards recovery."
And Marion's MSP and Labour's Shadow Justice Secretary Neil Bibby said: "The government must acknowledge this shameful chapter in Scotland's history. We have repeatedly asked them to do so.
"What these women suffered is unimaginable and very wrong.
"An unreserved apology from the nation is the very least they deserve."
The Scottish Government said: "We are deeply saddened that in the past women were forced to give their children up for adoption. Major shifts have occurred in adoption policy and practice, ensuring a focus is now placed on providing secure, permanent relationships."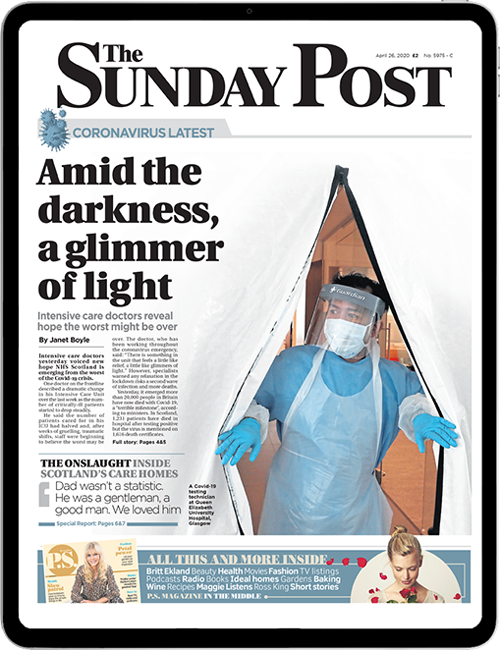 Enjoy the convenience of having The Sunday Post delivered as a digital ePaper straight to your smartphone, tablet or computer.
Subscribe for only £5.49 a month and enjoy all the benefits of the printed paper as a digital replica.
Subscribe