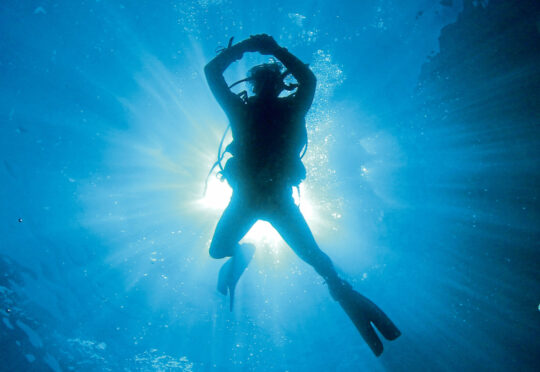 Lionel "Buster" Crabb was one of Britain's many famous Second World War heroes: a famous Royal Navy diver and highly decorated war hero.
In the battle against The Axis, he worked in special ops defusing mines planted by the Nazis in Venice, saving the city from destruction. As a result he became a household name, and was even said to be the inspiration for James Bond.
Crabb was a close friend of Ian Fleming (the author of the 007 novels) as they worked together throughout the war. Following the conclusion of hostilities, he moved into the private sector, exploring the wreck of a Spanish galleon from the 1588 Armada, off Tobermory on the Isle of Mull.
In 1956, Crabb took part in a top secret diving mission to investigate a Russian ship docked in Portsmouth Harbour. The ship had brought Nikolai Bulganin and Nikita Khrushchev over for a state visit during the Cold War. After this dive, Crabb was never seen again.
What happened next is a state secret that has been concealed for decades. In this podcast, Cover Up: Ministry Of Secrets, writer and historian Giles Milton investigates what really happened, and establishes why the truth continues to be hidden from the public.
Normally files pertaining to such incidents are released after 20 years, but the Lionel Crabb files are officially embargoed for a century, to be kept under lock and key until 2057.
Giles Milton is a historian whose career has seen him dig into many forgotten stories. He's come across some remarkable tales, from the doctor who supplied Hitler with cocaine, to the MI6 spy who helped kill Rasputin. Yet, he's never come across anything as strange as this…
Cover Up: Ministry Of Secrets, Widely Available
The Boring Talks
James Ward introduces a series of curious talks about a subject that may at first glance seem boring, but are actually always very interesting. From windows to oboe reeds to breakfast cereals, these mini lectures always end up on fascinating explorations on the everyday things we take for granted. There's everything you ever wanted to know about wooden pallets, and more.
Meet Cute: Clever After
If you simply can't get enough of romcoms like You've Got Mail, Sleepless In Seattle and When Harry Met Sally, try Meet Cute, a podcast series of six-part romantic comedies.
Clever After is the latest story, starring Amelia, a self-righteous feminist who's forever single. She's magicked away to a fairytale kingdom and soon finds she's living out every "harmful" female stereotype imaginable.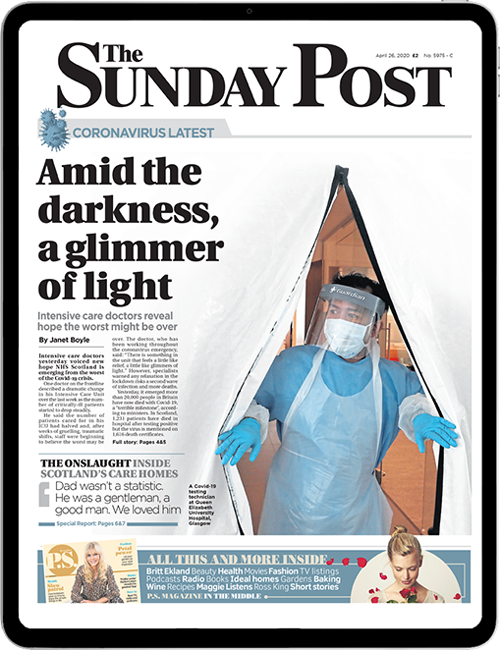 Enjoy the convenience of having The Sunday Post delivered as a digital ePaper straight to your smartphone, tablet or computer.
Subscribe for only £5.49 a month and enjoy all the benefits of the printed paper as a digital replica.
Subscribe