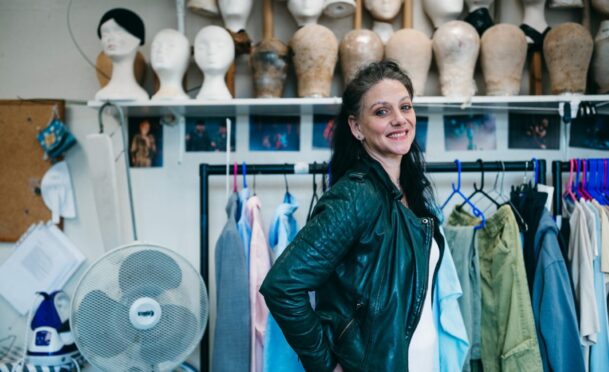 To her great delight, Neve McIntosh is back in Edinburgh and it has given her cause to reminisce as well as to look ahead.
The acclaimed screen and stage actor moved to the capital from Paisley when she was a child, and the city is not only the place where she grew up and found herself, but it is where she discovered a love of acting that she remains just as passionate about today as she did as a shy teenager with Edinburgh Youth Theatre back in the 1980s.
She has lived in London half her life, but her feet are itching to return home permanently. Spending the last few weeks in Edinburgh, where she is rehearsing a new play, The Scent Of Roses, at the Lyceum Theatre, has only amplified the nagging voice in her head telling her it is time to come back.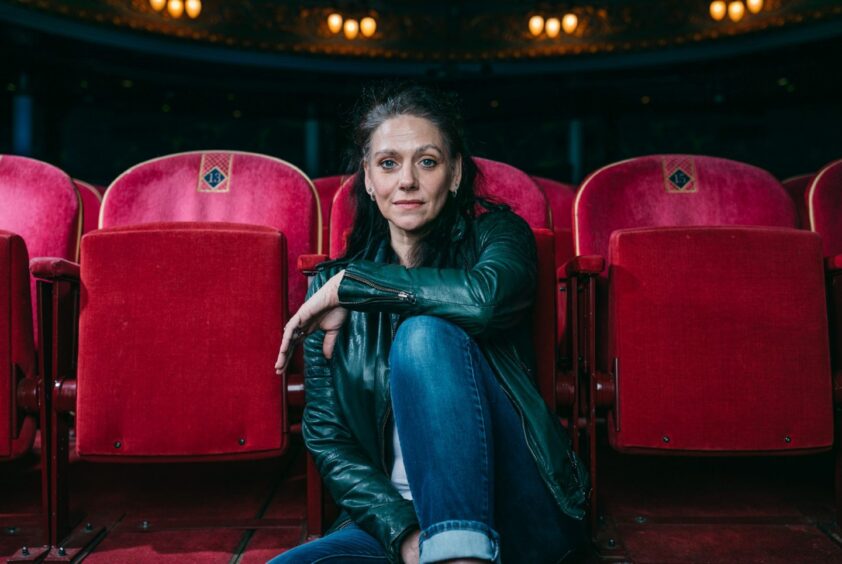 "I've been talking about it for a few years to my family and friends," admitted the Shetland and Doctor Who star. "London was great in my 20s and 30s and I had a lot of fun, but my mum is getting on and I want to be close to her, plus lots of my friends have had families and moved away from London.
"It's lovely being back here, and I am finding myself stopping in front of estate agents to have a wee look to suss things out. I've never lost my feelings for home – there's something about jumping in the car and heading north. I might just not go back to London! I'd have to send for my pussy cats – I have two Cockney cats who only know two gardens out the back of my house. If I give them a forest, I'll never see them again!"
McIntosh has built up an incredible body of work on television. From her breakthrough role in Psychos opposite her pal and Shetland co-star Douglas Henshall and her acclaimed turn as Fuchsia in Gormenghast, to Jed Mercurio's Bodies and Dundee-set Traces, not to mention a long list of guest star roles in established dramas such as Marple, Inspector George Gently and Death In Paradise, she is a familiar face on the small screen.
Shetland star Erin Armstrong on juggling teaching and acting as she makes stage debut playing Lena Zavaroni
The explosion in Scotland's film and TV industry, which is seeing more and more productions from around the world set up shop here, should be giving McIntosh even more reason to return north, but so far, she says, she is seeing no benefit.
"It's great for the industry, particularly crew and technicians, but it's not so great for a good deal of the home-grown acting talent. You want it to be Scottish folk if you're making a story in Scotland. Hopefully it will open things up and it will lead to more people on both sides of the camera, but I feel we're a bit of a backdrop at times.
"I was up doing Shetland again and that is fantastic. There is lots of home-grown talent involved. But when bigger things come in, they want the bigger stars, and you think, 'OK but I'd like to see Scottish people in Scotland every now and again'. But the fact people are making things here is good."
Back on stage
In the meantime, 49-year-old McIntosh is back at the Lyceum Theatre for the first time since she played Portia in The Merchant Of Venice in 2006.
The play is written and directed by leading Scottish playwright Zinnie Harris, whose recent work has been commissioned and produced by the Royal Court Theatre, Royal National Theatre, the National Theatre of Scotland and the Royal Shakespeare Company.
"I worked with Zinnie a few years ago at the Traverse, when we did Meet Me At Dawn as part of the Edinburgh Festival, and this is the first chance I've had to work with her since then," explained McIntosh. "She's very good at writing for women – also for men – but there is just something about the way she writes.
"We hit it off, and she's been supportive of me and vice versa. It's nice to walk into a rehearsal room and not have pressure, to be able to make mistakes and find the right path for your character."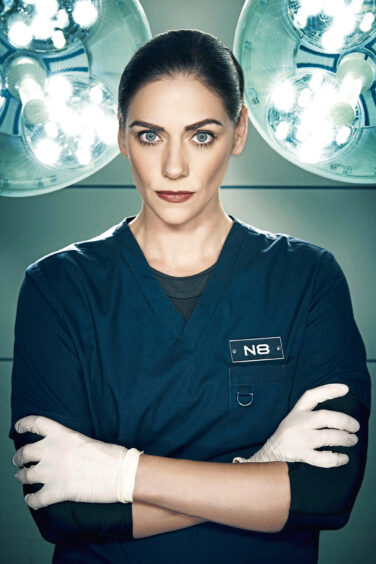 The darkly comedic play explores truth, manipulation and consent, and asks the question of what happens to our internal compass when we are constantly surrounded by mistruths, bending of facts, spinning of stories and fake news.
"I play Luci, and we find her and her husband together at home, their relationship under pressure," McIntosh explained. "She locks the door and forces her husband to talk to her. There's a lot of comedy in that, of him trying to get out and her saying, 'No, I've reached my limit, I'm going to make you talk to me'. He's played by the fantastic Peter Forbes. All five characters are connected in some way, which you find out as it goes on."
The cast also includes Maureen Beattie – "I've never worked with her before but I've always wanted to do, she's cracking," enthused McIntosh – and Leah Byrne, whose TV work has included Deadwater Fell and Call The Midwife, and Saskia Ashdown, previously seen on the small screen in Annika, Casualty and Trust Me.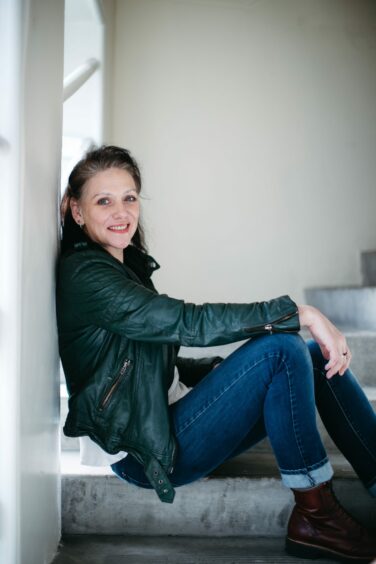 McIntosh describes the process as fun, and it is a throwback to when she first joined Edinburgh Youth Theatre in the 1980s as a teenager.
"It was set up by the council and it was brilliant. I'd always been interested in stories and storytelling.
"A couple of guys at school who I knew were in it, and I said I'd love to try it. I was 15 or 16 at the time. They said just to turn up, so I did, and I never stopped.
"I'd always been interested in art and maybe going to art school, but then I caught the acting bug. Maybe I just liked being the centre of attention," she said, laughing. But being part of the youth theatre gave her a confidence she didn't always have, and it's one of the reasons she would recommend it to young people.
"Whether you are going to go on to acting or not, youth theatre helps. I was quite shy and had a stammer when I was young. Youth theatre is really great for younger people in giving them confidence and helping them to speak in their own voice. I no longer go bright red like a beetroot and run away and hide."
What's next?
McIntosh was steadfast in her belief to make a career of acting, even if it took some time to persuade others.
"It took me a while – I auditioned for the Royal Academy in Glasgow three times before I got in. They must have thought I was quite determined. I'd tried a lot of different things for what I might do in life, but this is what I went back to and tried again and again.
"I was so determined, completely stubborn about it. It's weird to look back to that confidence or arrogance, knowing I could do it, but I just had to prove to folk. I've always had that part of me that if someone says I can't do something, I think, 'Well then, I'll show you'. I still have that a little bit today, but you can't think of it in that sense when you're working, you just have to do the best job.
"It's easy to get disheartened and dispirited in an industry that is so fickle. You just have to keep going and not waste too much energy on anyone else."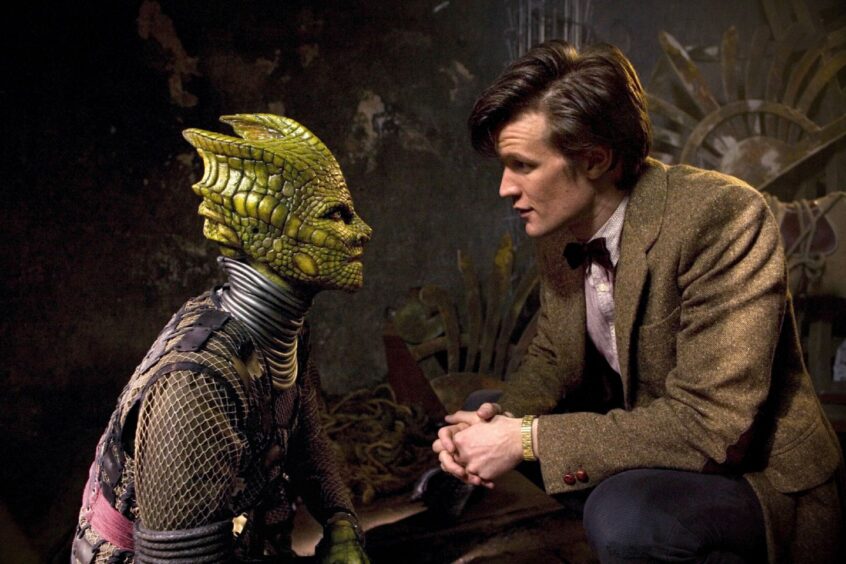 It's a philosophical attitude and it is one she carries with her when it comes to what is next in her career.
"I take each day as it comes now. It would be lovely to do more work, wherever it might be – up here or wherever – but I take one thing at a time," she added. "I'm going to keep the heid and do this play – which is so quick-fire and funny – to the best of my ability and I'm really looking forward to it.
"This is my first time on a stage since the pandemic and it's a dream to be coming home to do it."
---
Finding pandemic positives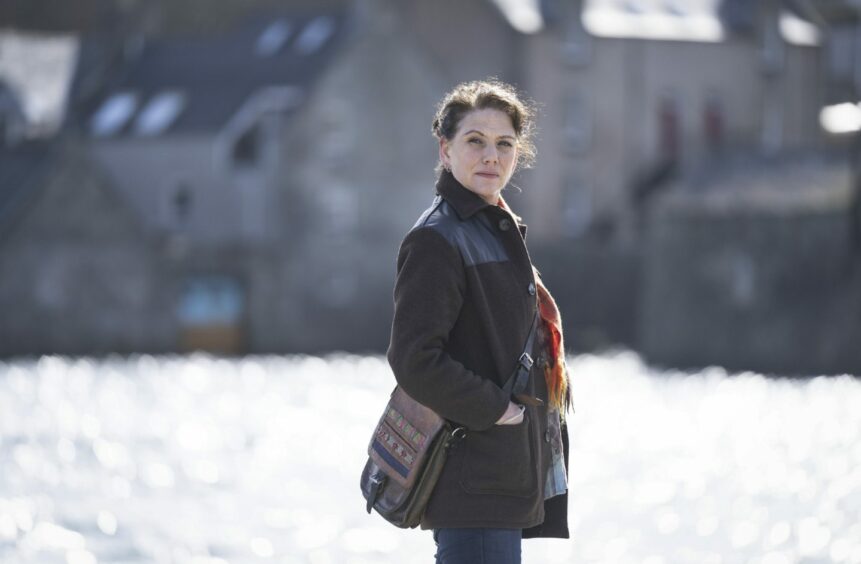 The shutdown of the entertainment industry during the pandemic left its workers all at sea, but Neve McIntosh was able to find a positive to cling to in the rough waters.
"Like a lot of actors, I built a small audio studio at home, as at least some voice-overs, talking books and radio plays were still being made, so I could do some work," she explained.
"I also simplified my life a little and it gave me a break that maybe I needed from the business, because now I'm back in love with it again. There was a moment when I felt like I was a kid again – like I was on school holiday.
"I used the time not to get lost in fear but just to cope. I listened to music, read books and worked in my garden. I also helped out a little with a local group who were delivering messages to people in assisted living. I'd go to Sainsbury's and pop the shopping at their doors. It was a nice way to get out and do something proactive.
"There were so many of my neighbours I stood and chatted with, too. They thought I'd only lived there for a few years but I told them it had been 20 – they had been busy, and I'm always away travelling or working crazy hours – so it was lovely to see how they were getting on.
"You have to look for the positives, otherwise you'll be dragged down."
---
The Scent Of Roses, Lyceum Theatre, Edinburgh, Friday until March 19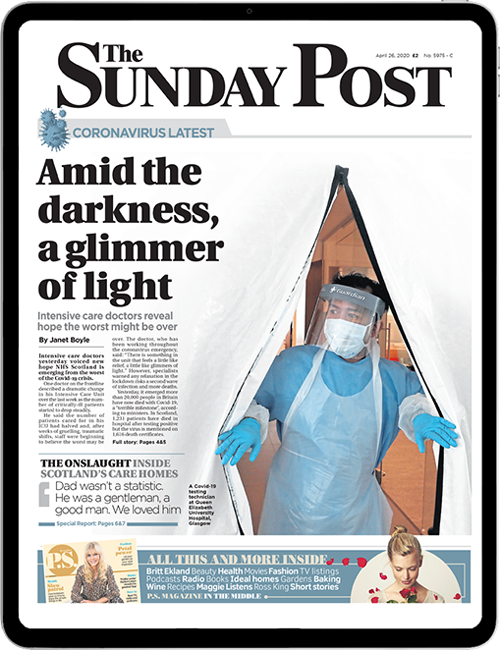 Enjoy the convenience of having The Sunday Post delivered as a digital ePaper straight to your smartphone, tablet or computer.
Subscribe for only £5.49 a month and enjoy all the benefits of the printed paper as a digital replica.
Subscribe