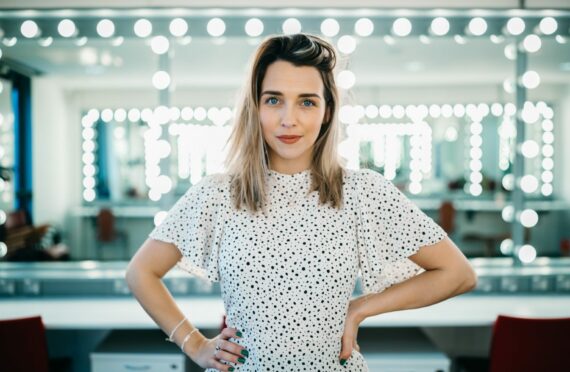 Shetland star Erin Armstrong's strong work ethic means she has never believed in sitting back and waiting for something to happen.
The actress, who has played Cassie Perez in the hit crime drama since it began in 2013, makes sure she keeps herself busy and, as a result, is not only a successful actor but also a fully qualified primary school teacher who spent much of last year leading a classroom full of eight-year-olds.
She graduated with a teaching degree in 2020, a fortuitous time since the arts industry ground to a halt for many months due to the pandemic. The 26-year-old is now looking forward to juggling both careers, and sees parallels in both.
"I don't like not being busy," she said. "During those downtimes, you can get into your own head a little, waiting for the next call or audition, and that didn't sit well with me. I didn't like that place I'd be in, and that's why I would always try to learn a new skill, or to go travelling. It's always important to have something else.
"Teaching is another thing I can do and which I enjoy doing. It offers more stability at times, especially when you think of the last couple of years. People in the arts industry have suffered with no work coming in, so I've been fortunate to have teaching. It offers stability in uncertain times."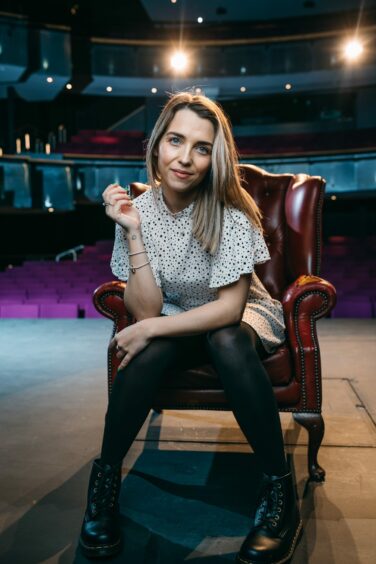 Armstrong, who will next make her stage debut playing Lena Zavaroni in a new production about the late child star, had originally gone to university straight from school to study psychology. But the experience came too soon for her and also coincided with her acting breakthrough in Shetland, so she quickly dropped out.
"I don't think I was ready," she admitted. "It's a much bigger world from our little bubble in school – I loved school – and I realised the course wasn't for me. I also missed the first few weeks due to filming Shetland. So I trained to be a fitness instructor, worked in a couple of shops, was a waitress, and went travelling to America. I got a bit of life experience in between having a successful little run with acting jobs.
"When I turned 21, I went back to uni. I knew it was something I'd always wanted the experience of saying I'd done, and my agent supported me, saying they'd keep putting me up for jobs. And it worked – usually the jobs happened during holidays from uni, and if there was a clash the uni was really good about it.
"I graduated in 2020, when there wasn't a lot happening in the performing industry, so I was lucky to do my probation last year, in the classroom every day, with a primary five class. Standing in front of a class of 30 is just like performing and I really enjoy it. Going forward I'll do supply teaching – that'll work really well for me."
Armstrong, from Houston in Renfrewshire, can't hide the fact from her pupils that she is also an actress, and is happy to talk to them about her other career.
"Kids are good at looking up teachers online, so most of them know, and if they ask me questions I'm open about it," she smiled. "I'll have those conversations and show them you can do more than one thing and don't need to stick to the one path. Sometimes we'll discuss how something is made and I'll explain all the different jobs they might not have heard about that they can get into. It can be a positive thing and I don't mind them asking questions.
"Sometimes they'll say their mum and dad were watching me on TV the night before but the kids very much see me as Miss Armstrong, who does this extra thing on the side that they know they can ask about."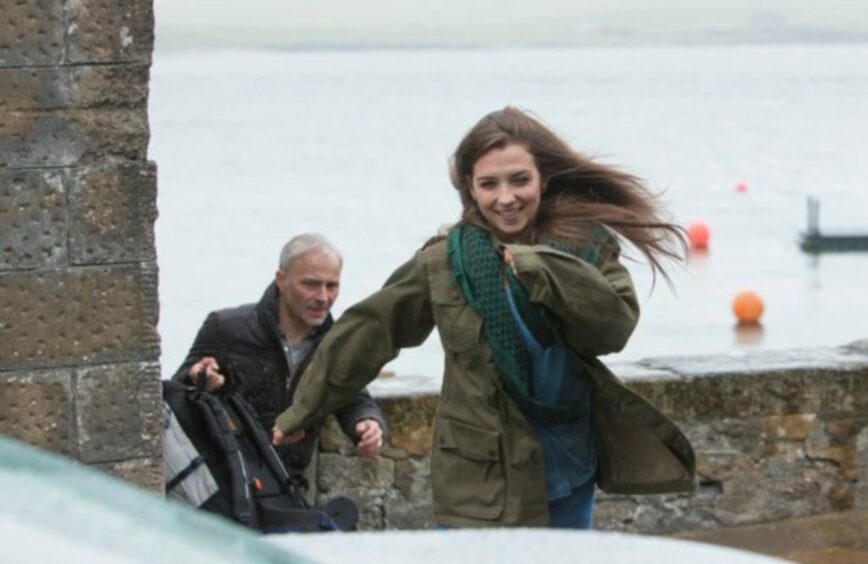 While Armstrong says she has always been outgoing, and loved going to dancing classes as a child, she didn't have ambitions to become a professional actress while she was growing up. She attended Pace, a renowned youth theatre in Paisley whose former members include James McAvoy, Richard Madden, Paolo Nutini and Shauna Macdonald, as a hobby rather than with a long-term plan in mind.
"I loved it at Pace. There are kids who know from an early age that this is what they want to do, but I was just having an amazing time at Pace through my teenage years, and then the Shetland pilot episode came along and I had luck on my side. Pace put quite a few of us forward – it was an open call looking for a young Scottish girl – and I got it.
"It was a world I didn't know. I didn't have a clue about standing on marks or waiting for action. It was 100% learning on the job. I think I made a lot of mistakes but it didn't really faze me because I don't think I realised the scale of what the show was going to become."
Based on Ann Cleeves' series of bestselling books, the BBC drama stars Douglas Henshall, who plays Armstrong's stepfather, and Mark Bonnar, her father in the series. "Both are amazing actors and really lovely people, and I feel I've learned a lot from them," she said. "They were the best people to be learning from as they were patient and open but everyone in the cast and production is like a big family and so supportive of each other."
As well as Shetland, Armstrong also starred in CBBC series World's End, and has had roles in Rillington Place, Emmerdale, River City, Millie Inbetween, and the TV movie adaptation of Glasgow Girls, the true story of a group of high school pupils who campaigned against the dawn raid of a fellow classmate.
"I really enjoyed that one and I still keep in touch with Emma, who I played. We have each other on Facebook and she's doing brilliantly," said Armstrong.
"There's a slight pressure when playing someone real. You want to make sure it's right for them – you want to get every part right, but especially when it's based on someone."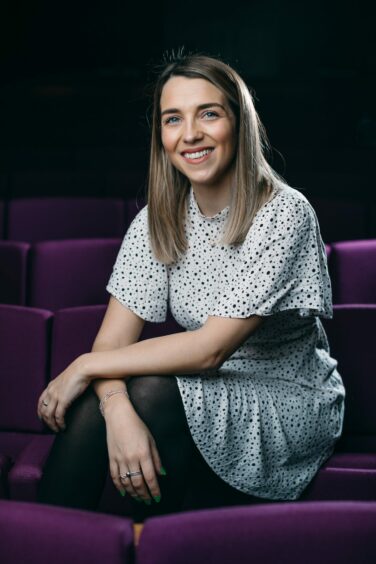 Armstrong has the chance to play a real character again in her next role, in the world premiere production of Lena, based on the life of the little girl from Rothesay who won Opportunity Knocks and took the world by storm, before battling an eating disorder. Zavaroni passed away in 1999 when Armstrong was only a toddler, so the actress wasn't familiar with the singer's story before she was cast.
"I didn't know who she was but I started to research her and realised how big she was. I mentioned to my parents about the audition, and they said what an amazing singer she was. If you ask my parents' generation about Lena they will know who she is but not so much with my generation. The hope with the show is we are able to take her to other generations, because her story is important and she was a phenomenal talent.
"There's the fun, upbeat numbers she sings and then the stark moments in the play. It's important we get that balance right and the writer, Tim Whitnall, has an amazing script. Everyone is invested in telling her story properly and truthfully, and we've had lots of input from her family and friends.
"It's a project that's been a long time coming and it's important we get that side of it right. With the themes of eating disorders and the pressure she was under in front of the world, it's relatable to today's society so hopefully the show will resonate with younger people as well as people closer to Lena's generation.
"For the moment, I'm only concentrating on the next five or six weeks and making sure to get this right and do it justice but the dream would be to take it to a wider audience. It's definitely a story worth telling and it could easily tour and go on to bigger things."
Big voice and a big challenge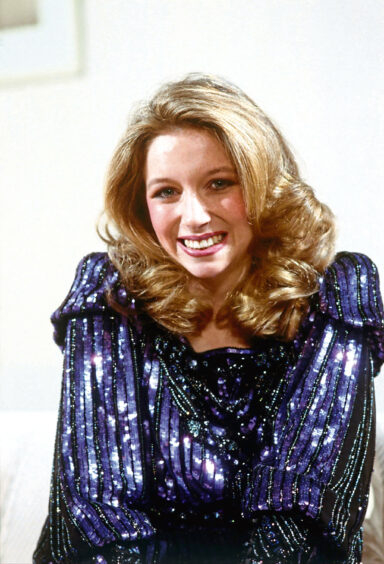 Lena not only marks Erin Armstrong's stage debut, but also her first professional singing role.
The actor knows how big a deal it is to take on one of Scotland's greatest voices and has been putting in extra rehearsals.
Tim Whitnall, the play's writer and director, said hearing Armstrong perform the music brought a lump to his throat.
Armstrong said: "I've always loved singing and did lots of musicals with Pace youth theatre and I also did Advanced Higher music at school, where I sang but I'm not professionally trained, so it's a bit scary taking on the role of someone who is so well known for her voice. It's exciting, but also nerve-racking."
Family remember Scots child star Lena Zavaroni as new play pays tribute
While Armstrong has no previous professional singing experience, she does come from a musical family.
"My dad's side are very musical – him, his two brothers and sister. They're from Northern Ireland and they were in a band and played lots of gigs. They all sing, and my uncle plays the Irish pipes, drums, guitar and piano, while my aunt plays the violin, so there is a lot of music there.
"My mum's side was more into sport – she was a figure skater, so she had to perform in that way. There are elements of performing on both sides of the family, mixed in with a lot of teachers, so I can see why I've ended up doing what I'm doing."
---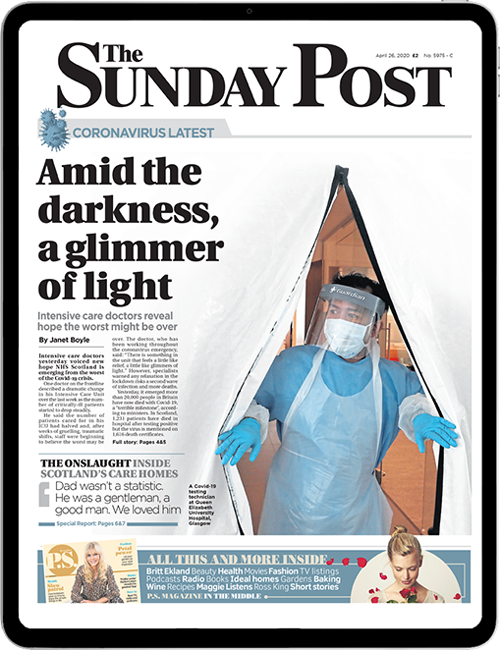 Enjoy the convenience of having The Sunday Post delivered as a digital ePaper straight to your smartphone, tablet or computer.
Subscribe for only £5.49 a month and enjoy all the benefits of the printed paper as a digital replica.
Subscribe