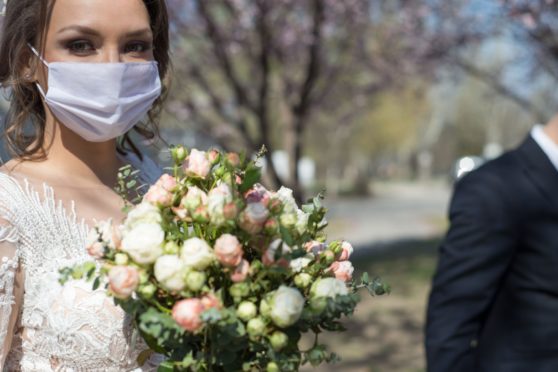 Restrictions around weddings and civil partnership ceremonies will soon be eased but rows over refunds for events already postponed or cancelled by lockdowns rumble on.
In Scotland, ceremonies can be held with up to five people including the couple, witnesses and the officiant but receptions are not allowed in any part of the UK.
However, from April 26, wedding ceremonies and receptions can resume for up to 50 people north of the border although no alcohol will be allowed at receptions.
Wedding venues and suppliers have been hit hard by the pandemic with many losing significant amounts of money. Most leading insurers have also stopped offering wedding policies to new customers.
Aberdeen-based oil worker Calum Reid, 27, has been battling to get cash back from a supplier after his wedding, which was initially booked for May 30 last year, was firstly called off due to the pandemic and rearranged for this August.
In February, Calum and his fiancé decided to postpone their nuptials altogether until the picture around restrictions became clearer. However, Calum ran into difficulties when trying to get a refund from photography firm Apricot Tree whom he had booked to video the proceedings.
Calum paid the full £1,795 fee to the Aberdeenshire-based company by April last year, including a £500 deposit.
He fully expected to lose the deposit when he cancelled the August date but was dismayed when he couldn't get the remainder of his cash back.
"I understand and accept that the £500 deposit is non-refundable, but I do not accept the remaining £1,295 is also non-refundable," said Calum. "I was told the firm had to turn away other work for alternative dates that were available and that they also had to bring in another videographer but I couldn't understand this reasoning because at the time virtually no weddings could go ahead anywhere.
"I accept I eventually put the wedding on hold myself after it had been postponed due to Covid but we gave the firm six months' notice. Our other wedding service providers agreed to refund me what I had already paid them, minus the deposit."
In frustration, Calum wrote to Raw Deal for help and we contacted Apricot Tree on his behalf. Calum has since been offered a refund of £900, to be paid in three instalments, but the company declined to comment further on the dispute.
Calum decided to accept the offer as an alternative to taking the issue to the Small Claims Court.
He said: "I am grateful to be getting some of the cash back and while I do understand that many wedding service providers have been under a lot of pressure during the pandemic, I do feel as though hundreds of pounds of my money has disappeared for nothing."
He added: "I know that people who want to get married will be excited about the restrictions around ceremonies being lifted in the coming months but I would urge anyone to be careful of paying a lot to suppliers up front and to check any contracts with a fine-tooth comb."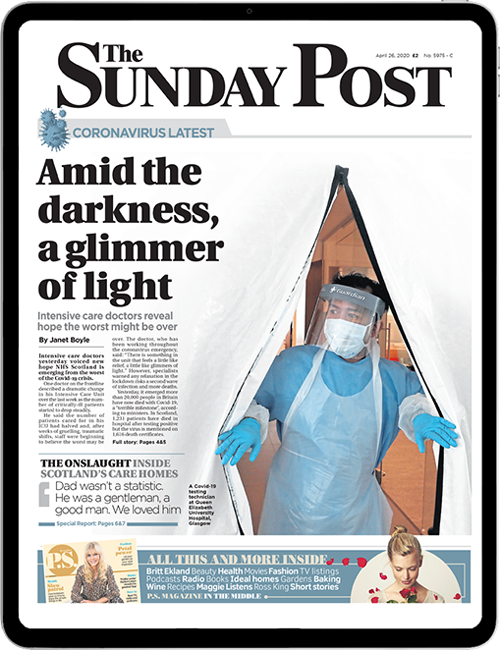 Enjoy the convenience of having The Sunday Post delivered as a digital ePaper straight to your smartphone, tablet or computer.
Subscribe for only £5.49 a month and enjoy all the benefits of the printed paper as a digital replica.
Subscribe