My fantasy binner party: Costumed teacher enlists famous A-listers to turn weekly chore into fancy-dress spectacular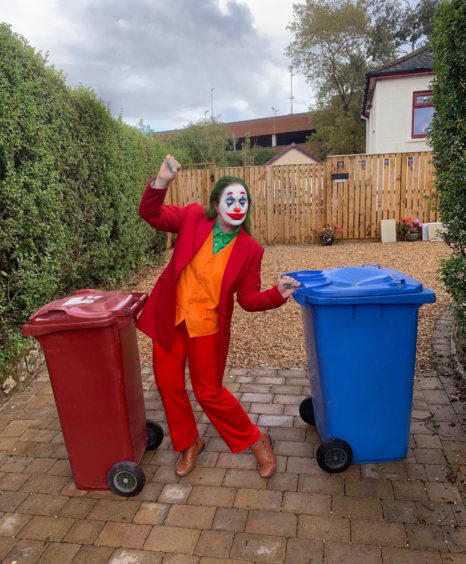 There's no putting a lid on Yvonne Waring's exuberance and love of dressing up.
That sense of fun has meant that every week during lockdown, the 44-year-old has gone to extraordinary lengths to put her bins out. Aside from having her neighbours' curtains twitching, Yvonne' antics have gathered fans across the globe after she posted the weekly chore online.
"It has certainly been fun and I have enough costume ideas to go the full 52 weeks, so I might just continue until next year!"
Primary school teacher Yvonne began her quest at the height of lockdown, after seeing Amanda Holden dress up in ball and bridal gowns to put her rubbish out. A friend directed her to a Facebook site called Putting Your Bins Out, where people were posting pictures of themselves putting their bins out in all their finery, in a bid to beat the lockdown blues.
And suggested Yvonne try it too.
"I do amateur dramatics and am a bit of a hoarder, so I have boxes of costumes and props," Yvonne said. "And I love dressing up, so I decided to give it a go."
Yvonne kept going, coming up with a new costume every week – and has now created 27 different characters, from Marilyn Monroe and the Mad Hatter to rock star Gene Simmons and Edward Scissorhands.
She even transformed herself into Glasgow's most famous statue, the Duke of Wellington – complete with his iconic traffic cone on top.
"When I started, I said I would do it for the duration of lockdown. Never in a million years did I think I'd still be doing it in October!
"I guess I might as well keep it going until next April and make it 52 weeks!"
Now that the darker nights are creeping in, Yvonne has had to get creative much more quickly.
"I think I'll need to start putting my bins out a day earlier, just to get pictures in the daylight," she said.
"It really has grown arms and legs and I'm putting so much thought into the costumes. I suppose if I'm going to do it, I might as well do it right. I find myself at the start of every week formulating a plan.
"The costumes come from things I have, things I buy and things I borrow.
"It's a lot of effort, but a nice thing to do at a not so nice time, and people are loving it. I've had friends in Australia and America messaging to ask what's going to be next.
"It's lovely to be able to do something to make people smile and I'm really enjoying it.
"And I'll have some nice memories to take from all these months stuck at home."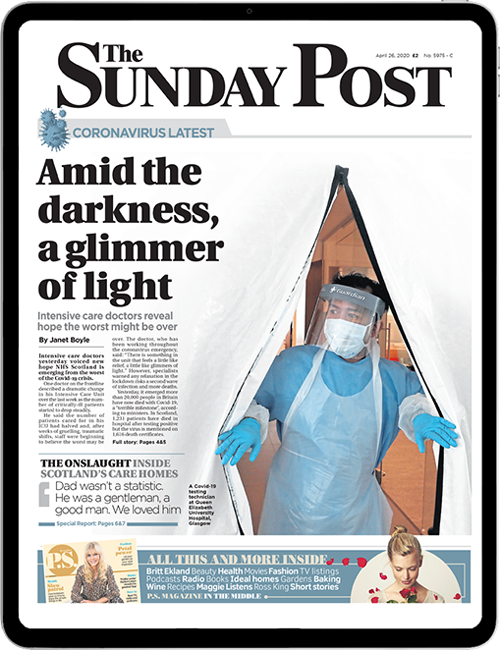 Enjoy the convenience of having The Sunday Post delivered as a digital ePaper straight to your smartphone, tablet or computer.
Subscribe for only £5.49 a month and enjoy all the benefits of the printed paper as a digital replica.
Subscribe