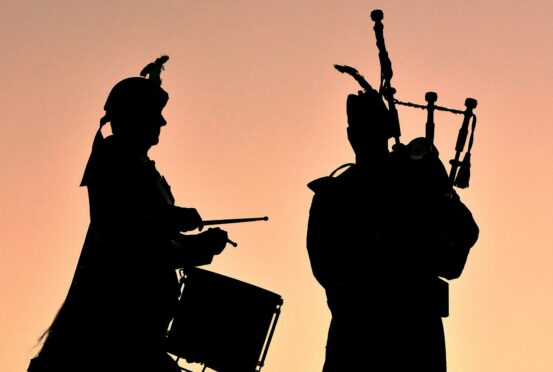 The Ministry of Defence has sold off more than half of its land in Scotland in 24 months while slashing the number of regular armed forces personnel by almost 10%, we can reveal.
Critics branded the moves a secret retreat yesterday as figures reveal the MoD has off-loaded almost 60% of its land north of the border since 2020.
Professor Trevor Taylor, a research fellow in defence management at the Royal United Services Institute think tank, said: "The Ministry of Defence owns large amounts of land across the UK and it has been under pressure to dispose of some of it. The Army is shrinking and it struggles to recruit.
"The Army is moving to having fewer bases which has the disadvantage of weakening the general population's exposure to the Army so fewer and fewer people see them.
"The closure of bases is a local question. Some areas are better able to cope with closures than others."
Paul Sweeney MSP, a former Royal Regiment of Scotland soldier, said the downsizing was of "deep concern".
He said: "The continued decline of the defence footprint in Scotland is a matter of deep concern for all those who care about our national security and respect the proud heritage of Scotland's regimental tradition.
"In Scotland, we have seen our infantry battalions effectively halved in established strength since the Royal Regiment of Scotland was first established in 2006.
"We have witnessed the loss of the oldest Scottish battalion, successor to the Royal Scots and King's Own Scottish Borderers, along with its Pipes and Drums being the most recent episode in this sad story of decline.
"We have seen from the ongoing invasion and occupation of south-eastern Ukraine by Russia, the need for sizable ground force capabilities is more necessary than ever."
The MoD now holds 64,900 hectares of land across the country compared with 153,000 hectares in 2020. Meanwhile, the number of full-time armed services personnel in Scotland has dropped by nearly a thousand – from 11,100 in 2014 to 10,120 last year.
The sell-off of land can be revealed after the MoD revealed that sites such as Fort George, near Inverness, and MoD Caledonia in Rosyth were facing closure.
In July last year, about 80 acres of land in Garelochhead, near Faslane, owned by the MoD went up for sale in an online auction.
The site, which included a play park, a grass area and parking for approximately 14 cars, was sold for £176,000. Despite the loss of so much land and the ongoing Army downsizing, the MoD said it was committed to Scotland. It has pledged to spend £1.6 billion at HMNB Clyde at Faslane, home of the UK's nuclear deterrent, over a 10-year period. RAF Lossiemouth in Moray and Leuchars Station in Fife have also been promised ­hundreds of millions in investment in years to come.
---
---
Under threat
Ministry of Defence bases earmarked for closure in Scotland:
MoD Caledonia, Rosyth: Home to HMS Scotia and other facilities. When: This year
Forthside Barracks, Stirling: Once home to the 51st Infantry Brigade and Headquarters Scotland until March 2021 when it moved to Redford Barracks. Parts may be retained. When: This year
Meadowforth Barracks, Stirling: Located next to Forthside Barracks. Home to reserve units including 154 Medical Squadron and D Company 7 Battalion Royal Regiment of Scotland. Parts may be retained. When: This year
Redford Cavalry and Infantry Barracks, Edinburgh: Home to a number of units including 5 Military Intelligence Battalion and Royal Armoured Corps E Squadron. Became home to 51st Brigade headquarters in March 2021. Parts may be retained. When: 2029
Fort George, near Inverness: Home to soldiers of the Black Watch. When: 2032
---
---
Meanwhile, in 2014, the MoD vowed to increase the number of Scotland-based regular or full-time armed forces personnel from 11,100 to 12,500 by 2020 but ­numbers have actually fallen.
The latest figures from a Scottish Affairs Committee report show the regular armed forces in Scotland consisted of 3,790 personnel in the Army, 4,270 in the Royal Navy and 2,060 in the RAF – a drop of 980 soldiers, sailors and airmen and women since 2014.
In recent years, Scottish units in the British Army have relied heavily on troops from overseas to boost their numbers. In 2011, Army chiefs revealed that a shortage of homegrown recruits led to one in 10 serving soldiers coming from other countries including Fiji, South Africa, New Zealand and Uganda.
Meanwhile, the biggest concentration of regular armed forces is in the south-east of England with 39,530 personnel in April last year, an increase of 1,380 compared with the same period in 2020.
Defence Secretary Ben Wallace unveiled a series of cuts last year as part of a move away from "boots on the ground" to a new focus on drones, artificial intelligence and cyber warfare.
Under the plans, the British Army will be reduced to its smallest size since 1714 – with just 72,500 soldiers left by 2025.
Across the UK, the MoD owns 232,300 hectares of land and foreshore. As swathes of Scottish land are sold off, only 400 hectares has been shed in England, while the estate in Wales and Northern Ireland remains the same. In Wales, the MoD has 23,300 hectares. The Northern Ireland land holdings account for 1,800 hectares.
Critics say the sell-off of MoD land raises concerns about both the reduction in forces and what is going to happen to these sites next.
In 2020, we reported how the sale of a hotel close to Faslane, the home of Britain's nuclear submarines, to a Chinese businessman had raised concerns in intelligence circles.
Robin Horsfall, an SAS ­veteran of the Iranian embassy siege operation in London in 1980, said there was a downsizing of the forces and a general diminishing of the Army in Scotland.
He claimed the sell-off of land represented a "secret retreat", adding: "It reveals the kind of weakness that has made Russia so bold. If you have a small army, you need less land to train soldiers.
"I think we have a third of the troops we had when I joined in 1972. We need to look at what the motivation is behind it. Is it just to make money? There are private companies that want the land to build properties on.
"That's what has ­happened in Aldershot – massive housing estates all over what used to be the home of the British Army but no work for people."
He added: "I don't believe the money goes to improving the British Army. It might go into building drones but we have a situation where Europe is at proxy war and we are looking weak. Ukraine has shown it doesn't matter how good your machines are, you need men on the ground to hold the territory, to take back land, to fire the weapons and get in there and do the job."
Liberal Democrat defence spokesman Jamie Stone MP said: "The UK Government has been haphazard and inconsistent in its handling of our national defence. In the same breath they praise our forces, while hollowing out their ability to act."
The MoD said it would ­continue to operate from more than 80 sites in Scotland: "We continually review the defence estate to ensure that we have the right infrastructure, of the right size and in the right location to meet the demands of defence, both now and in the future.
"We work closely with stakeholders on the release of surplus defence land and continue to operate from over 80 sites in Scotland. We remain dedicated to working proactively and positively with the Scottish Government to deliver the best possible outcomes for service personnel and civilians."
---
Enemies are afraid of military investment
By Dr Frank Ledwidge, defence analyst
Scottish soldiers traditionally have been at the heart of the British Army. It is a terrible tragedy if they are being wound down.
It is a historical mistake. The drawing down of the Army and its increased specialisation seems to have been superseded by events.
The Ranger Regiment, for example, is a very new unit and it is certainly nothing like the US Rangers at the moment.
It is a very newly minted unit with all the attendant problems that come with that.
More widely, war in Ukraine has rendered obsolete the idea that you can fight wars remotely. There is nothing remote about the war in eastern Europe at the moment or the one Nato may have to fight subsequently.
This is a war of artillery, of missiles, tanks, infantry, air power and drones all linked together.
Some people think hybrid warfare is like shamanism, if you wave enough magic words, it will frighten your enemy away. Your adversaries are not going to be frightened away by words like "cyber" or "information operation" or "information manoeuvre" and all these other buzzwords.
But they will be frightened by multi-launch rocket systems, heavy artillery and power. You need infantry, armoured infantry, mobility and investment in that.
We are seeing the cost of not making that investment in Ukraine right now.
Defence analyst Dr Frank Ledwidge is a former British military intelligence officer who has served in the Balkans, Iraq and Afghanistan. He is the author of Losing Small Wars and Investment In Blood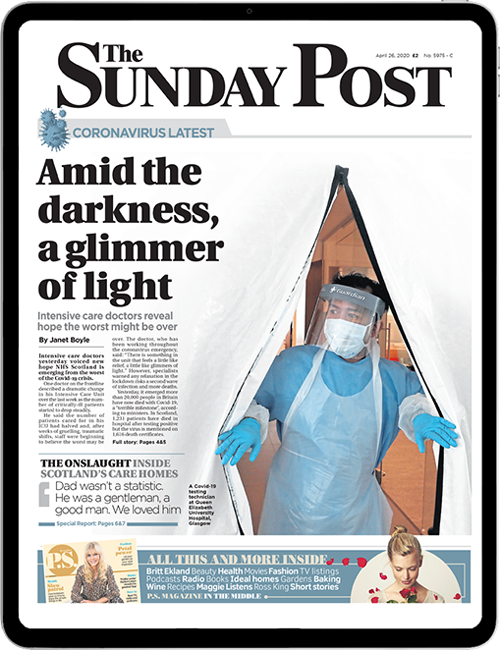 Enjoy the convenience of having The Sunday Post delivered as a digital ePaper straight to your smartphone, tablet or computer.
Subscribe for only £5.49 a month and enjoy all the benefits of the printed paper as a digital replica.
Subscribe