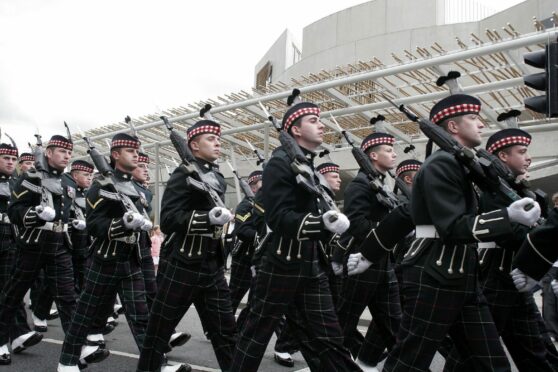 A major overhaul of the armed forces was unveiled last year.
The Ministry of Defence plan will see the size of the Army at its smallest since 1714 – with just 72,500 regular soldiers.
The number of tanks will be cut from 227 to 148 upgraded ones. The RAF will lose 24 of its older Typhoon jets and a fleet of Hercules transport aircraft. The Royal Navy will retire two older frigates early before new ones go into service.
Announcing the plans, Defence Secretary Ben Wallace said future wars would be unlike Iraq and Afghanistan. Under his vision, small teams of troops would be sent all over the world to train and assist partner nations.
The strategy will mean more change to the Army in Scotland after years of upheaval.
The Royal Regiment of Scotland's history was forged in battles in the fields and compounds of Helmand Province, Kandahar and Kabul but it has suffered major cuts in the last 16 years.
In December 2021, almost 400 years of Scottish military heritage came to an abrupt halt. At a low-key parade in Belfast, troops of the Royal Scots Borderers – descendants of the oldest formations in the British Army – swapped their Tam O'Shanters for grey berets and the cap badge of the new Ranger Regiment.
In one move, the Royal Scots Borderers ceased to exist. The battalion had been formed on August 1, 2006 when its historic antecedent regiments – the Royal Scots and the King's Own Scottish Borderers – amalgamated.
The Rangers have a new role, a new cap badge and beret and a new regimental flag, ending the centuries of tradition of the Royal Scots Borderers.
The Royal Scots were the oldest regiment in the British Army, tracing their history back to 1633, prompting the nickname Pontius Pilate's Bodyguard while the King's Own Scottish Borderers were similarly historic – the regiment was formed in 1689. In 2012, 5 Scots – a successor of the famous Argyll and Sutherland Highlanders – vanished as a fighting battalion.
Wallace said reductions across the Army's infantry were needed to free up money to invest in cyber and drone technology.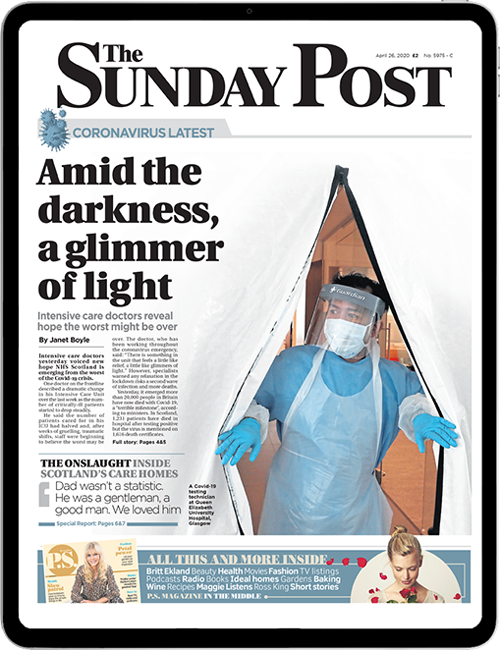 Enjoy the convenience of having The Sunday Post delivered as a digital ePaper straight to your smartphone, tablet or computer.
Subscribe for only £5.49 a month and enjoy all the benefits of the printed paper as a digital replica.
Subscribe