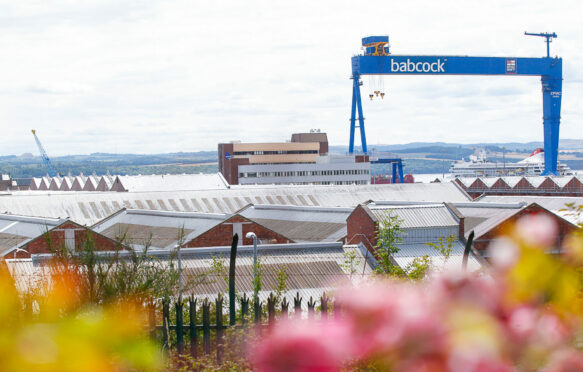 It has always been a Navy town. Rosyth was planned as a so-called garden city in the early 20th Century – a green and pleasant space to home thousands of naval workers.
Now, the final page in its maritime history has been written with MoD Caledonia facing closure this year.
Rosyth played a key role in both world wars as a centre for ship repairs. During the Second World War, more than 3,000 warships were repaired or refitted there. HMS Caledonia – which later became MoD Caledonia – was first opened in 1937 and was responsible for apprentice training from 1937 to 1985.
Residents fear the loss of the site will be a death knell for the town. Security guard Alister Durham, 45, left the town in his 20s when Rosyth was a bustling Navy town but has noticed a terminal decline since returning. He said: "You've lost all the Navy now. It's a really working-class town and you've lost all the workers, so that's had an effect. It will have a big impact when it finally shuts.
"Rosyth's not thriving any more. When I left it was a thriving town because they had the Navy but the Navy has gone now. They were the big spenders in town so a lot of businesses will have to shut down because of it, small businesses that are struggling."
The site is now classed as an MoD support establishment. In recent years, Caledonia provided site security, messing and recreational facilities, and accommodation for the aircraft carrier crew. It is also currently home to HMS Scotia, the main Royal Naval Reserve unit for the whole of eastern Scotland.
Retired Taff Ryan also had fond memories of the base. Ryan, 70, has lived in Rosyth since 1971 and worked at MoD Caledonia. He said the Navy's presence meant the town's pubs were crammed with sailors every day of the week.
He said: "When all the Navy goes there will be a huge change because at one time all of these estates were all Navy. There were thousands here. It was the same with the dockyard, there were thousands working here. All the families were here as well, so many children were born in this area. Quite a few things have closed down since I've been here. When MoD Caledonia closes, God knows what will happen."
He said one local pub was a favoured haunt for Navy staff. "At one time you couldn't move in the Gladyer Inn any day of the week because when the sailors had their time off that's where they used to go," he said. "That's how they made their money, and now there's no sailors. Now there's just a few regulars that go in."
At the pub, there were just a couple of lunchtime customers in the bar – both former base workers. Robert Clark, 65, served in the Royal Navy for 30 years. He can see the base's huge cranes with their Royal Navy logos from his house.
He said: "People that work in the dockyard now don't live here. They probably come from Glasgow. There's a lack of community facilities now, there was a families club but, as there was no naval families, they decided that could go.
"There was a huge workforce here. There is no incentive for people to employ people here. They've built a lot of office blocks but no one works in them. There is nobody coming to this area to work.
"There's not that many people working in MoD Caledonia. It would be a shame to see it close."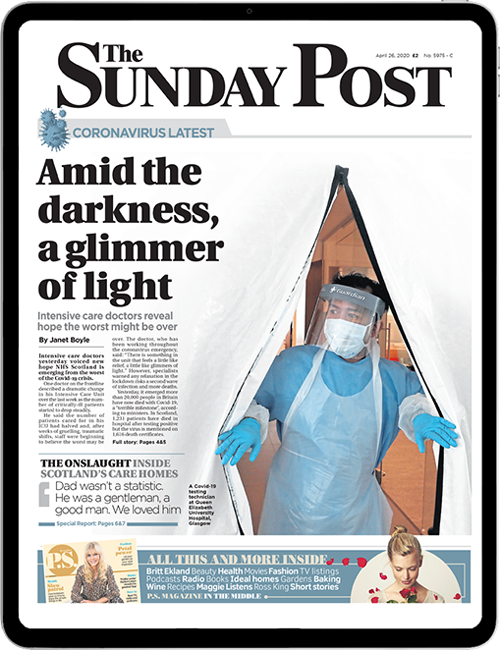 Enjoy the convenience of having The Sunday Post delivered as a digital ePaper straight to your smartphone, tablet or computer.
Subscribe for only £5.49 a month and enjoy all the benefits of the printed paper as a digital replica.
Subscribe