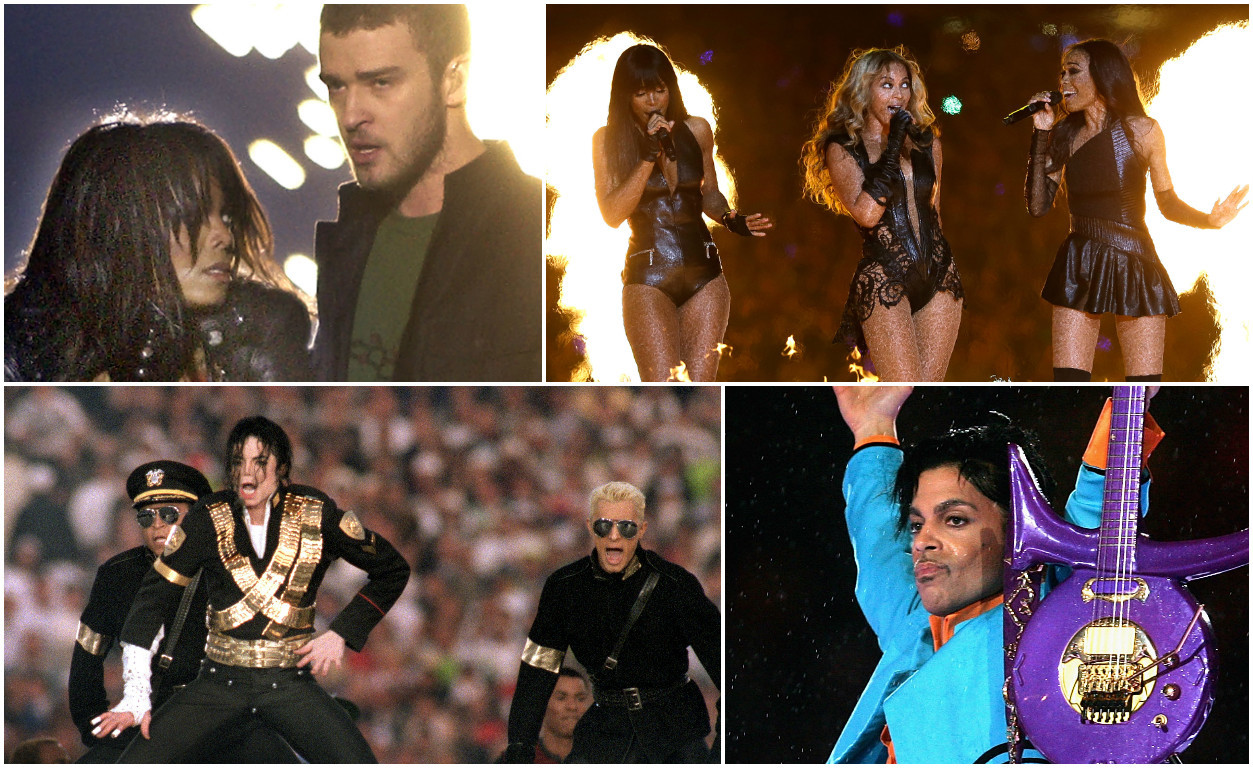 SUPER BOWL fever has taken over Houston, Texas with one of the world's biggest sporting events taking place on Sunday night.
Last year's spectacular had almost 112 million viewers worldwide as the Denver Broncos beat the Carolina Panthers and similar numbers are expected for the 51st game.
Super Bowl LI sees the New England Patriots square up to the Atlanta Falcons, and for those staying up to watch the action there's plenty to enjoy.
One of the biggest draws for many is not the football itself but the epic half time show, where superstars from the world of music take over for 15 minutes to give the players a breather.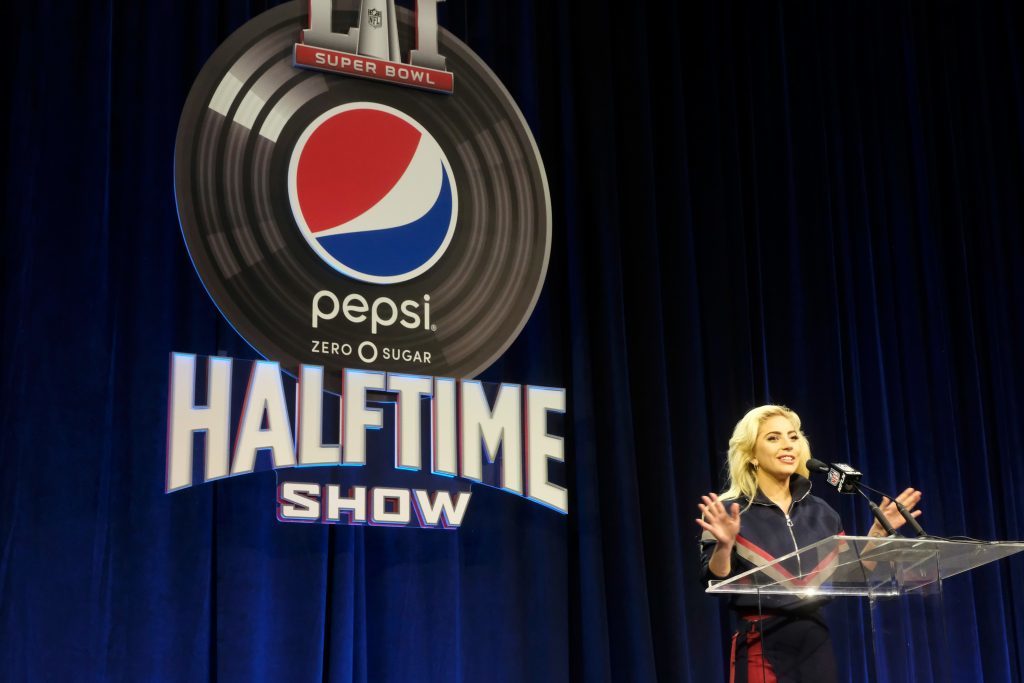 Lady Gaga is this year's star turn, joining a list of legends who have made the halftime show their own.
Here's a look back at some of the most memorable performances…
---
Michael Jackson, 1993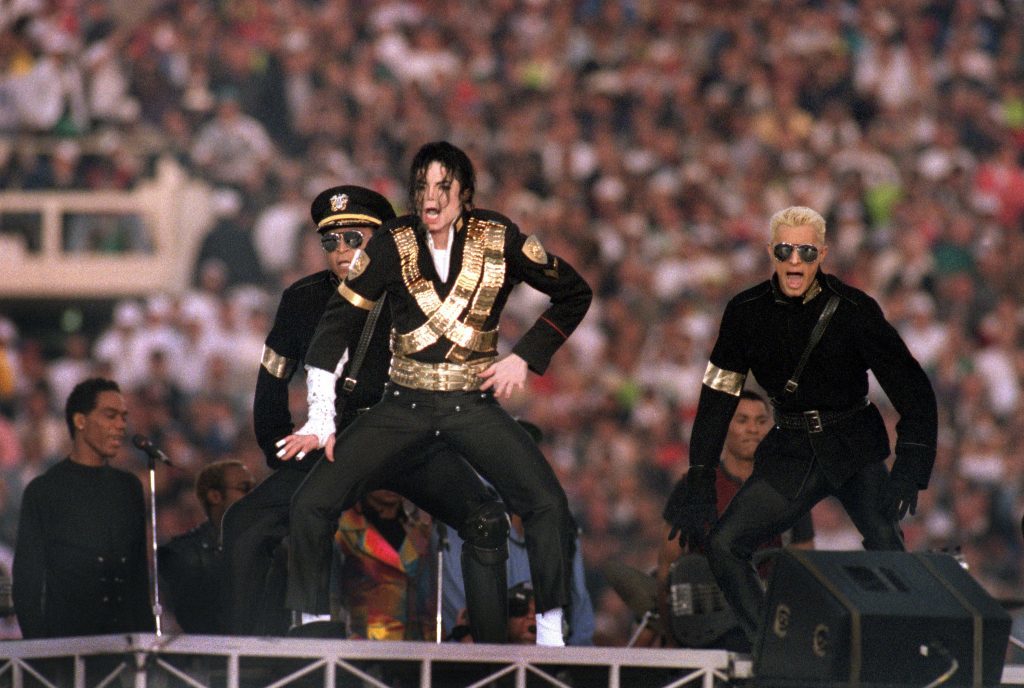 This halftime show is significant not only for being a great show by a legendary performer, but also for heralding a new era of entertainment during the break in play.
Up the early nineties, the halftime show had usually been performed by marching bands, but in the face of viewing figures dropping, the NFL decided to make a change.
After reasonable success with New Kids on the Block and Gloria Estefan in 1991 and 1992, they booked a superstar in Michael Jackson, with great results.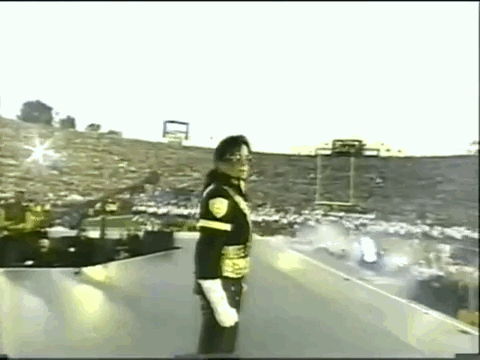 From the moment Jackson sprung out of the stage, surveying the scene before him, halftime had changed forever.
In a Sports Illustrated interview, former NFL executive Jim Steeg recalls the moment Jackson agreed to do it: "So you're telling me that this show is going live to all those places where I'll never do a concert?[pauses] I'm in."
U2, 2002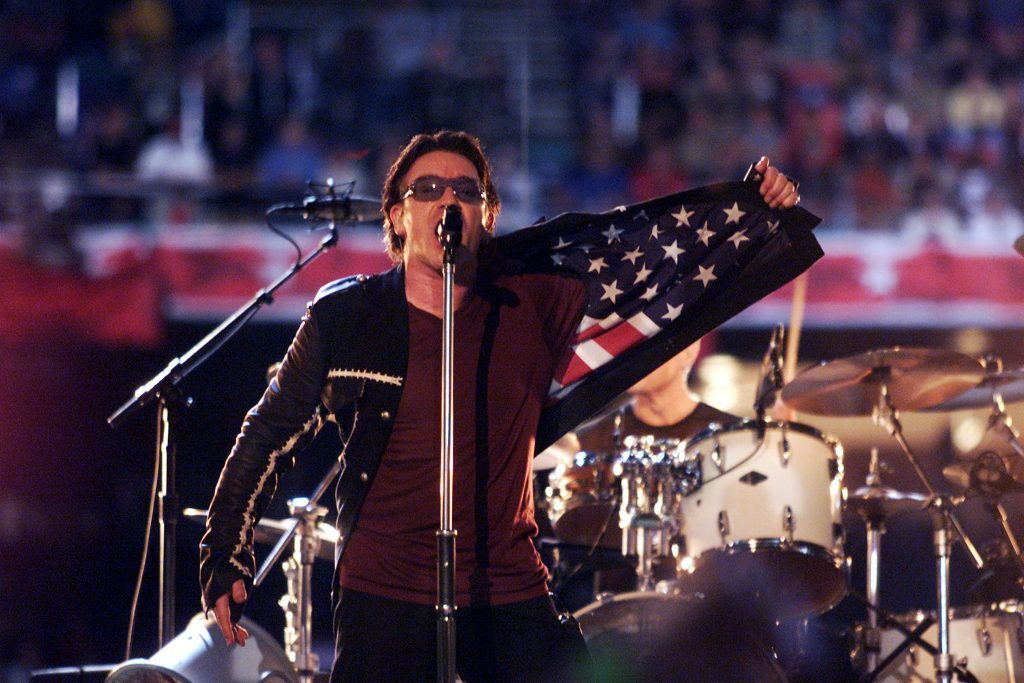 A poignant halftime show in February 2002, as the US continued to recover from the shock of the September 11 terrorist attacks.
Just a few months after 9/11, Irish rockers U2 led a solemn affair, with the names of the victims of the attack displayed on a screen behind them during MLK and Where The Streets Have No Name.
A very powerful, emotionally charged show.
Diana Ross, 1996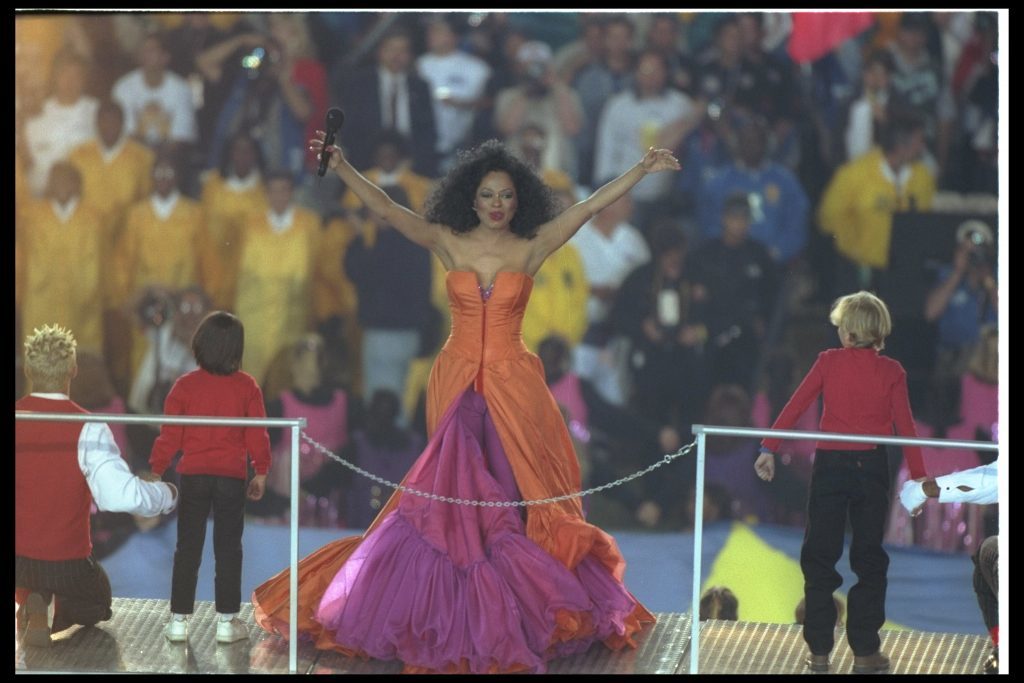 The 30th Anniversary of the Super Bowl saw Diana Ross, an artist who had been making music since Super Bowl I, take to the stage.
She performed a soulful medley of her greatest solo hits, as well as some Supremes classics.
With a plethora of dancers everywhere, and her exit from the stage in a helicopter, it was truly blockbuster.
"The Kings of Rock and Pop" featuring Aerosmith, 'N'Sync, Britney Spears, Mary J. Blige and Nelly, 2001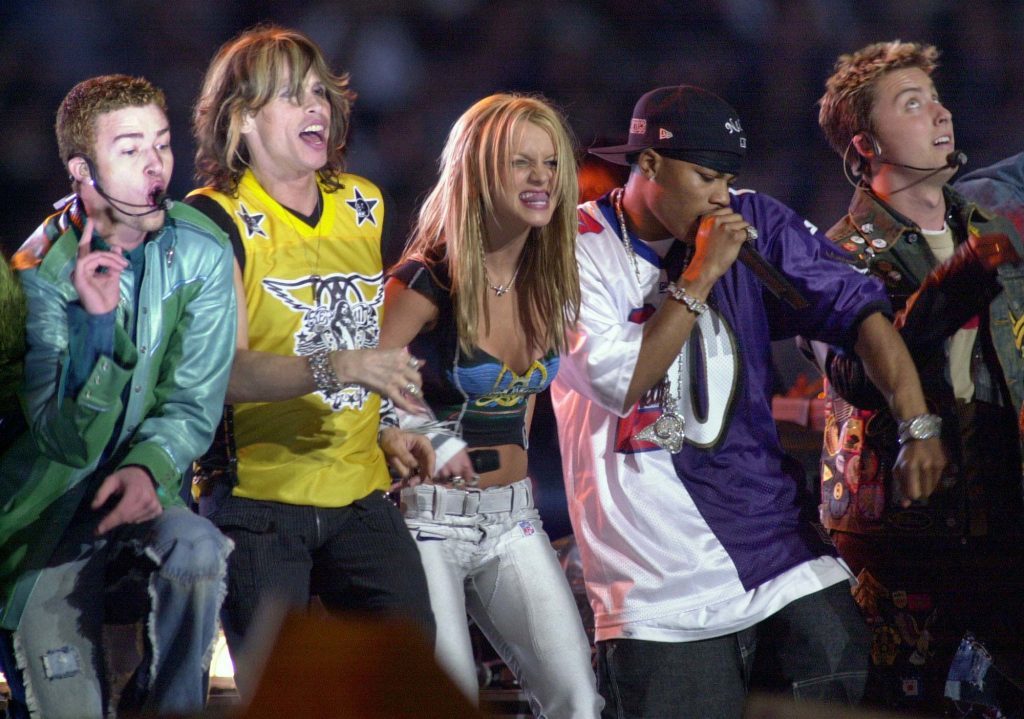 It might not sound like a classic line-up but this show put the year 2001 in music into a blender and the results turned out to be surprisingly good.
It starred a pre-solo success Justin Timberlake and his N'Sync bandmates, rapper Nelly, Mary J.Blige and Britney Spears, with Aerosmith also thrown in for good measure.
It climaxed in an all-star cast rendition of Walk This Way that was a smorgasbord of early noughties cheese.
Jessica Simpson, P.Diddy, Nelly, Kid Rock, Janet Jackson and Justin Timberlake, 2004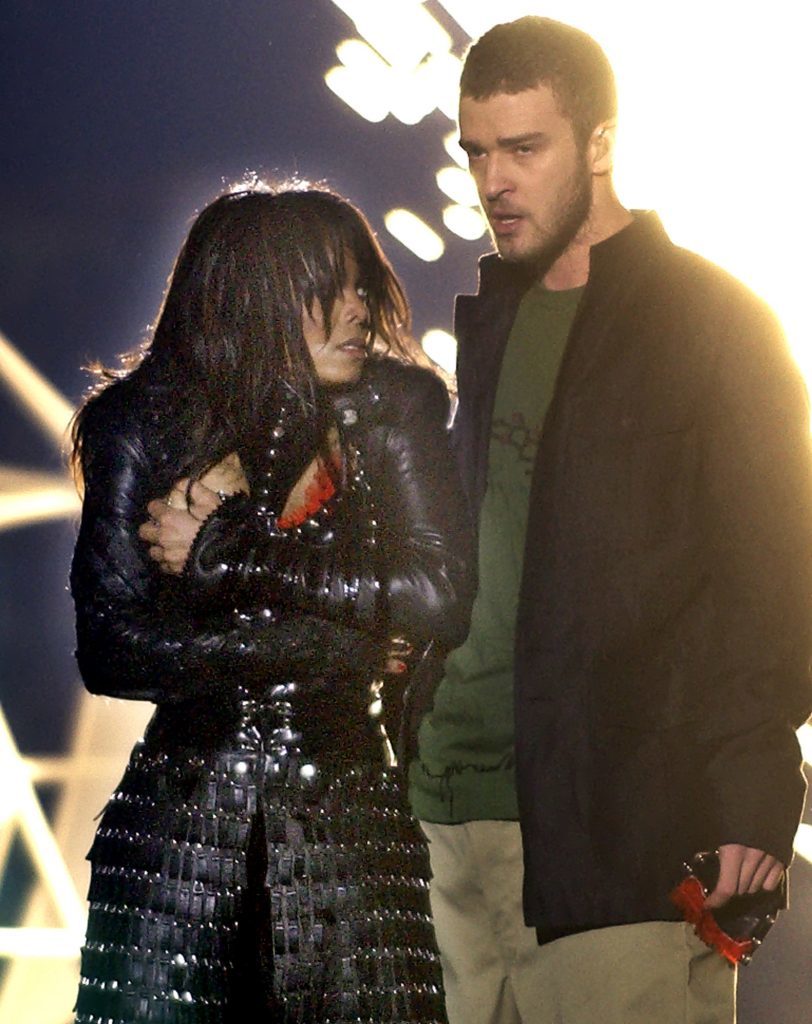 Another very noughties line-up, and one that's memorable for all the wrong reasons.
The last time the Super Bowl came to Houston, Janet Jackson's 'wardrobe malfunction' during a performance with Justin Timberlake was the talk of the town.
Indeed it was the origin of that term, which was added to the dictionary not long afterwards.
At the time the incident was the most searched for in internet history and led to a crackdown and debate on perceived indecency in broadcasting.
https://www.youtube.com/watch?v=n75nNPE5Zhs
Bruce Springsteen, 2009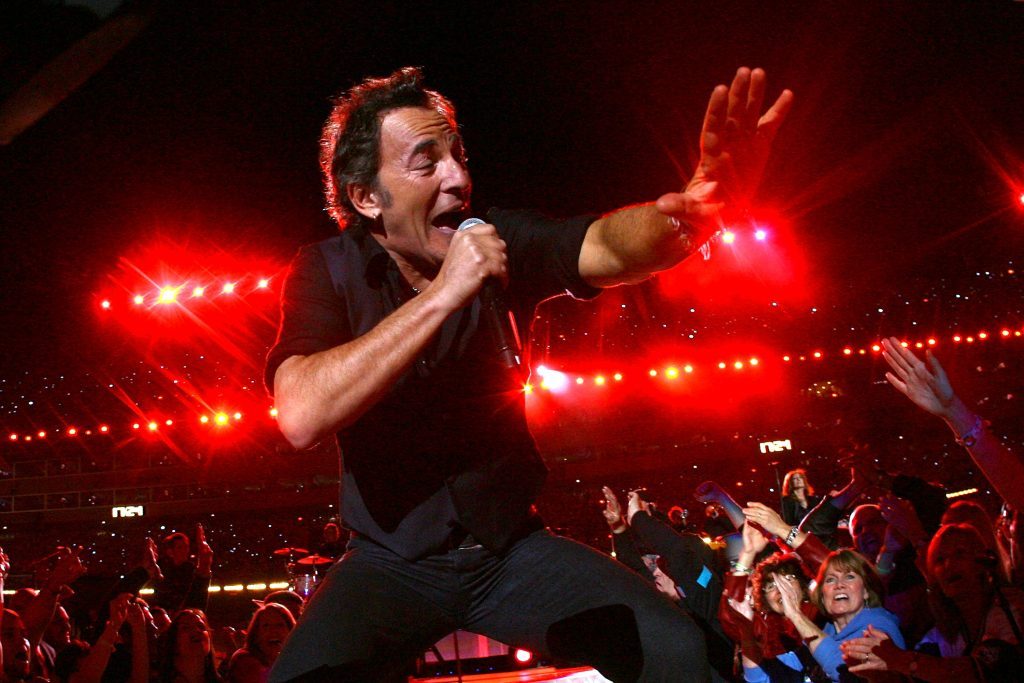 The Boss condensed his usual four-hour set into twelve dizzying minutes at Tampa's Raymond James Stadium.
Introducing his E-Street Band, he urged viewers at home to "put the chicken fingers down and turn the television all the way up!"
As always, Springsteen defied his age with an energetic show, even performing a knee slide along the stage.
He later wrote on his website: "Too much adrenaline, a late drop, too much speed, here I come Mike BOOM! And I'm onto his camera, the lens implanted into my chest with one leg off the stage."
Ouch.
Beyonce, 2013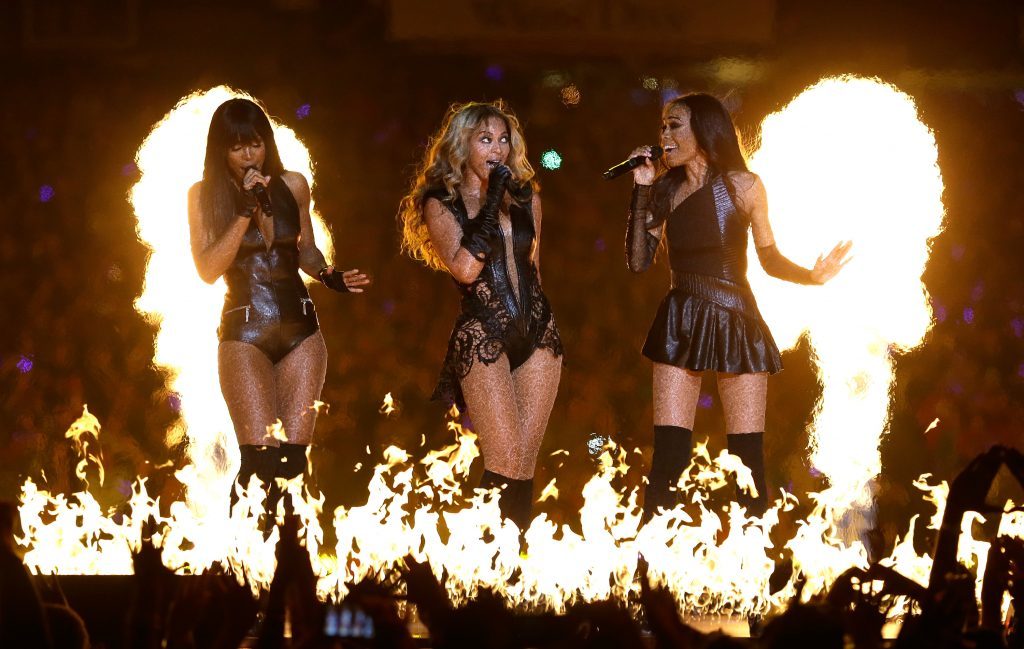 The superstar wowed the New Orleans crowd with a series of anthems that showcased her stunning vocals and amazing choreography.
She even found time to bring out Michelle Williams and Kelly Rowland for a short Destiny's Child reunion.
"I wanted it to be something iconic and something that people would never forget," the superstar told CBS.
She returned during Super Bowl 50 for a cameo alongside Bruno Mars and Coldplay and is rumoured to be appearing with Lady Gaga during this year's spectacular.
Prince, 2007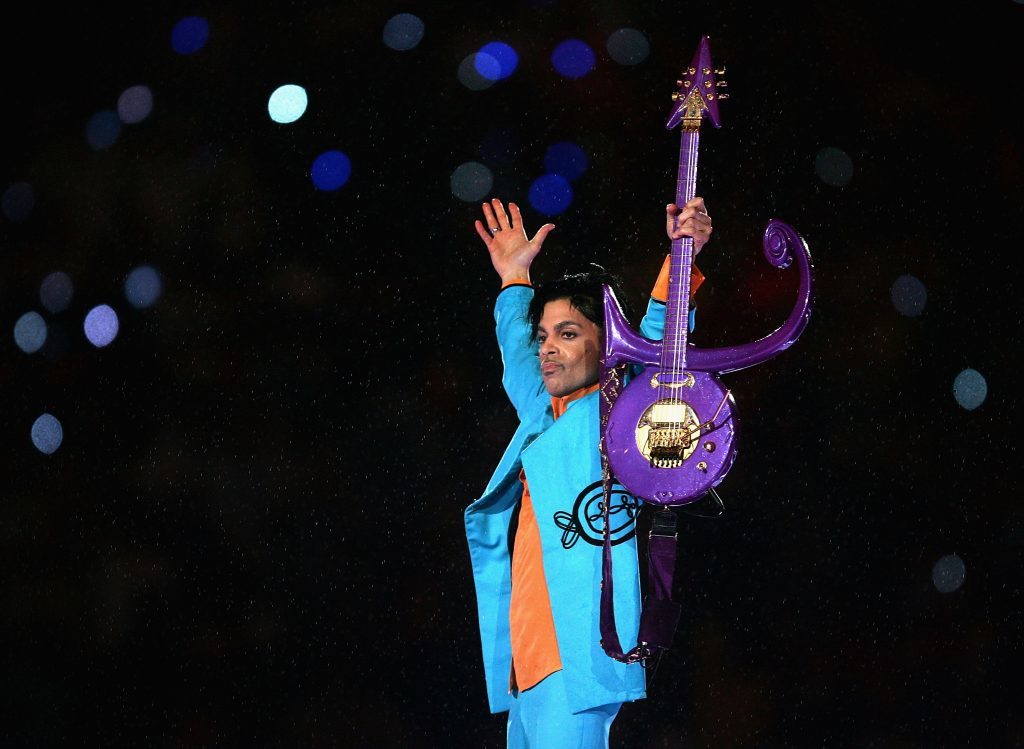 In what's considered to be one of the best halftime shows of all time, The Purple One put on a phenomenal performance in Miami at Super Bowl XLI.
As well as his own classics, he delivered brilliant versions of Queen's We Will Rock You, Bob Dylan's All Along the Watchtower and even tried his hand at Best of You by Foo Fighters.
The weather that year was horrendous, and before the show producer Don Mischer had called Prince to ask him if he was okay dealing with the rain.
He responded: "Can you make it rain harder?"
As Prince concluded his set with Purple Rain, the heavens promptly opened and it began to pour right on cue.
---
Honourable mentions to Sir Paul McCartney (2005), Katy Perry and her infamous left shark (2015) and The Rolling Stones (2006).
What was your favourite? Let us know on Twitter or Facebook.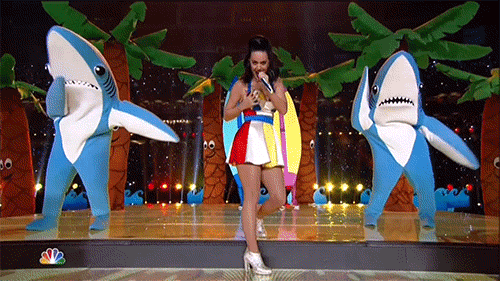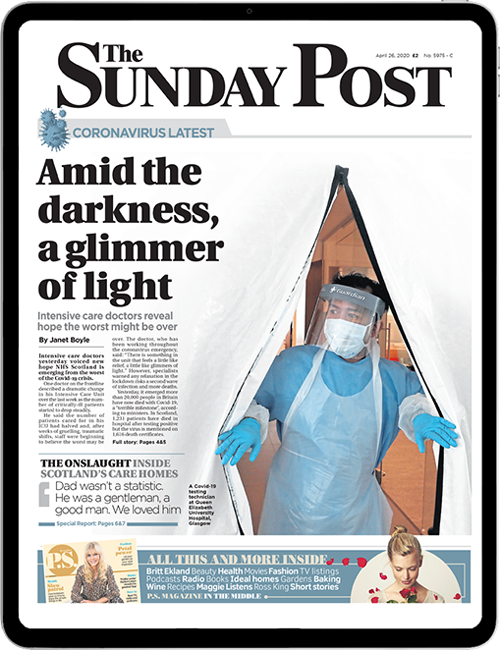 Enjoy the convenience of having The Sunday Post delivered as a digital ePaper straight to your smartphone, tablet or computer.
Subscribe for only £5.49 a month and enjoy all the benefits of the printed paper as a digital replica.
Subscribe