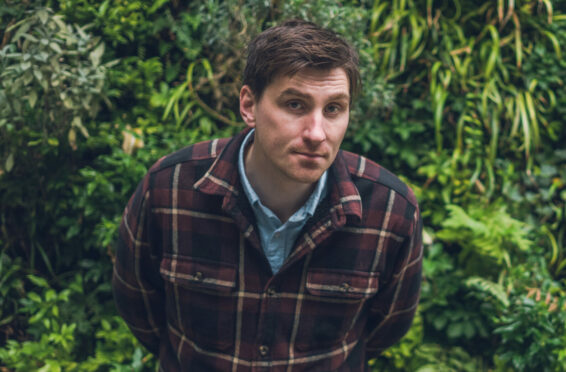 Comedian Sean McLoughlin is set to bring what is billed as his funniest, sharpest and – perhaps crucially – most optimistic show yet to this year's Edinburgh Fringe.
Fresh from opening for Ricky Gervais on his arena tour, So Be It navigates the dark times we've all been experiencing over the past few years to remind us that perhaps life is still worth living.
Here, McLoughlin answers our questions ahead of the festival kicking off next month…
How are you feeling ahead of the Fringe?
It's very strange and exciting to think the Fringe is going to be back in full this year. After the last couple years I expect the crowded streets and throbbing venues to feel like a drunken mirage.
I'm eager to perform my show, watch loads of others and hopefully there will be enough audience members to make sure all the performers have a nice month.
Or maybe it will be an unmitigated disaster and the whole house of cards will finally collapse? Either way I want to be there.
What is your show all about?
It's an hour of stand-up and I don't mention coronavirus once. It's mainly about other changes in my life like trying to secure a visa for my wife and the shifting world order.
Also I tell a showbiz anecdote and at one point do an impression of a Frenchman. It should be fun.
It's described as your most optimistic of your Fringe shows – was this intentional with the dark times we live in?
I've always been an optimistic person but for a while that was buried under many layers of angst, anxiety and a maxed-out overdraft.
Now I feel my act is more in line with who I am as a person: Feet in the gutter but looking up at a higher, better gutter.
You've opened for big names in big, iconic venues, do you prepare differently for those shows than for shows in the variety of interesting spaces at the Fringe?
I've been extremely lucky to play some of the venues I've played. In the last couple years I've played The Palladium, Wembley Arena, The Sydney Opera House, Paris Olympia and The Royal Albert Hall.
They're a thrill to perform in but ultimately it's the honing and improving of my material at places like the Fringe that mean the bigger shows go well.
What put you on the path to a career in comedy?
I started when I was a student. I was desperate to do something creative and stand-up comedy seemed to be the most accessible creative pursuit that didn't involve me buying equipment or learning to play an instrument. Everything sort of snowballed from there.
If you had to pick one item that's essential for surviving a month at the Fringe, what would that be?
A sense of humour.
The Edinburgh Fringe can throw up some surprises – what is the strangest moment you can remember from the festival?
Early in my career I was on-stage at the Fringe in a dank cave and kept getting heckled by a drunk loudmouth. Eventually I moved out of the light to see the guy doing it and to my shock discovered the heckler was then-England international goalkeeper Paul Robinson.
I was a bit worried he'd try and stop me leaving the venue because he seemed so angry at me, but knowing him as a player I figured it would be easy to get past him.
What do you think it is about the Edinburgh Fringe that attracts people from all around the world to come to watch and also to perform?
The Edinburgh Fringe is like Disneyland: It's overcrowded, way too expensive and it's so stressful trying to go anywhere or do anything you wonder why you've bothered. It's also the funnest place on Earth.
What is your favourite one-liner?
My father has schizophrenia but he's good people.
---
Sean McLoughlin is performing his brand-new show 'So Be It' at Pleasance Courtyard at 19:55 throughout the festival.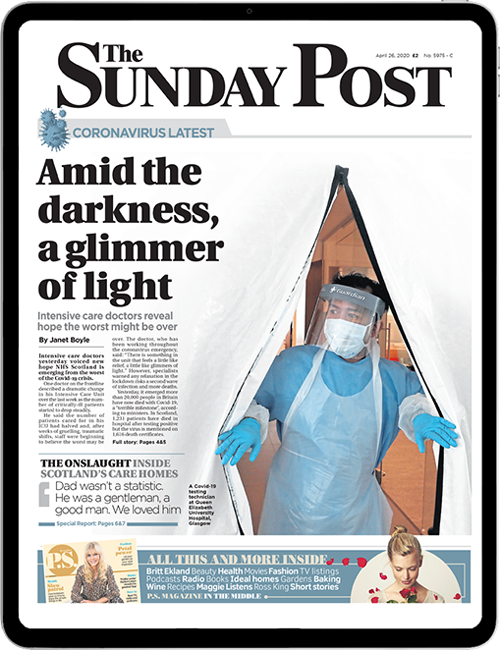 Enjoy the convenience of having The Sunday Post delivered as a digital ePaper straight to your smartphone, tablet or computer.
Subscribe for only £5.49 a month and enjoy all the benefits of the printed paper as a digital replica.
Subscribe