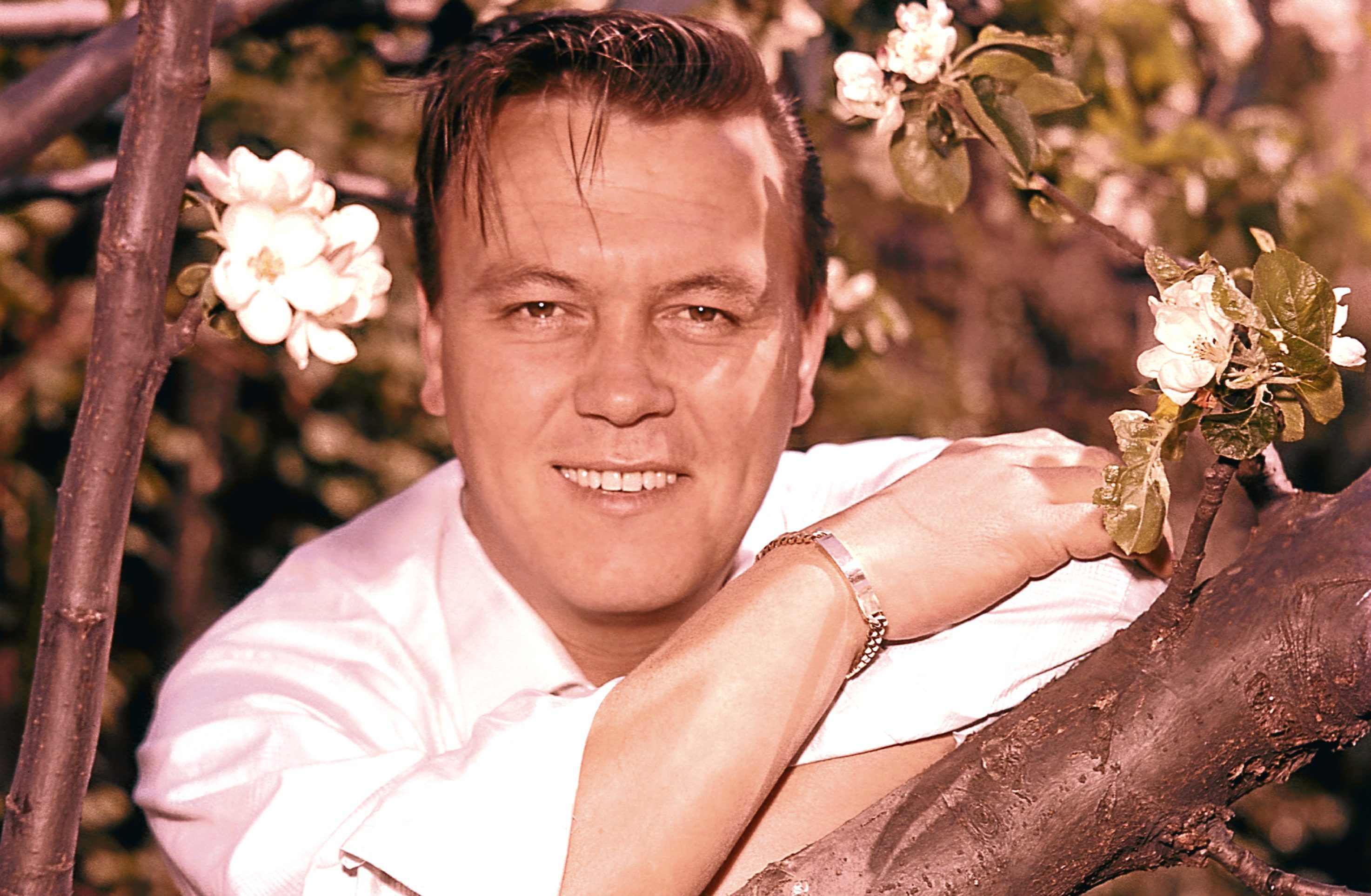 HE was the roadsweeper who couldn't read or write, but Matt Monro became one of Britain's greatest-ever music stars.
Even the Queen has said Matt was the king of singers, while Frank Sinatra and Paul McCartney admitted it was Matt they looked up to.
Now, his son, Matt Monro Junior, is about to set off on a lengthy tour — the first and last he will do — and he'll sing his late father's classic hits and show videos of his life and career.
"Dad was very, very proud of his roots and would never forget them," reveals Matt Junior.
"People remember that he had been a bus driver, but he was also a roadsweeper, a lorry driver, worked in a factory, and he also worked in hundreds and hundreds of working men's clubs.
"He loved all that because it was back to his roots, and when I was a kid, I didn't even know Dad was famous!
"Then he did This Is Your Life, when I was about 13, and that spooked me. I was thinking: 'How come we're on television?'
"Of course I knew he was a singer, but that was just a job to me and I didn't know any better.
"But then I found out things like, when Nat King Cole died, Capitol Records in America had searched everywhere for someone to replace him, couldn't find anyone in the US, so they asked Dad!
"My Dad! Even to him, he never thought of himself as a great, in the same league as a Nat King Cole or a Sinatra, which was funny, because Sinatra himself rated Dad as one of the greatest singers in the world.
"I find that quite eerie, bearing in mind he was a true Cockney, left school very young and couldn't read or write.
"I don't even know where he got that voice from — he went to a vocal coach once, who told him after five minutes: 'I can't teach you anything. Your breath control, your diction, it's perfect.'
"Dad was 54 when he died just before my 21st birthday, in 1985, and the more time goes by, the more I appreciate how good he was.
"Back then, he was just my dad, we had fun times together on the golf course and that was that.
"Now that I am digging into the archives for the tour, listening to his recordings, I realise that many of these songs were so complicated."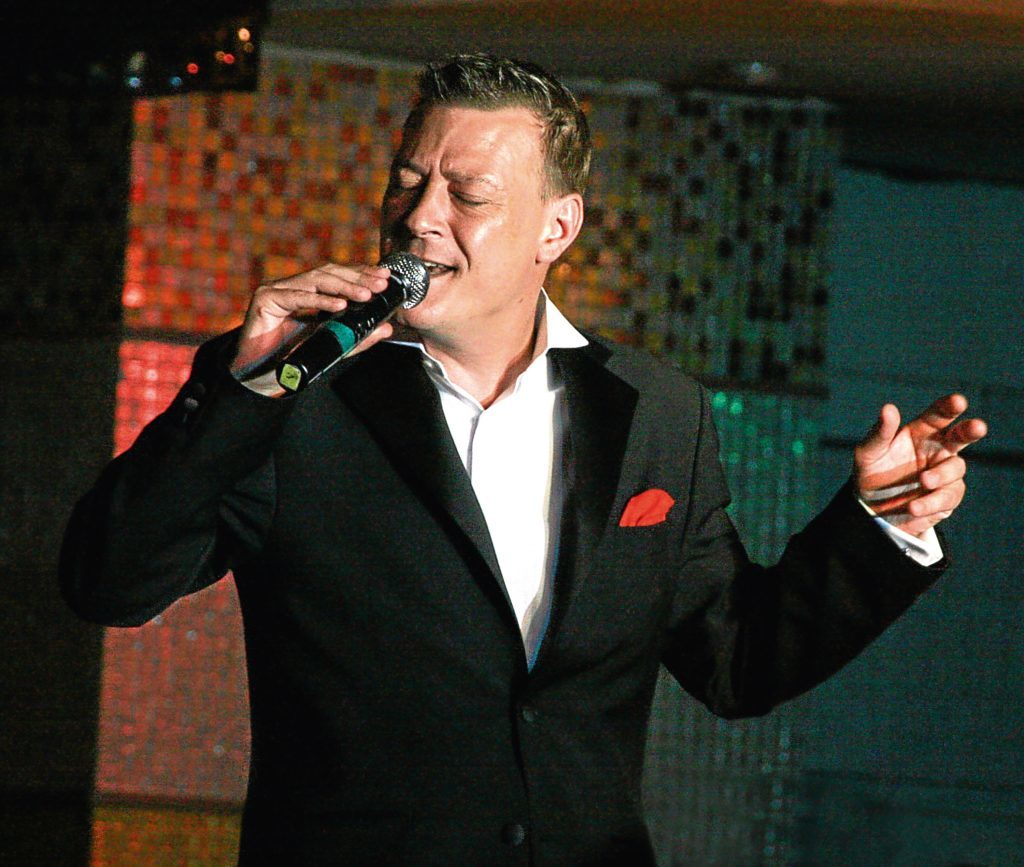 Matt Monro did, of course, have a special man alongside him in the studio — Sir George Martin, who was often working with a certain Liverpool quartet at the same time as he was producing Matt's latest album or single.
"George Martin produced The Beatles at the same time," says Matt Junior, "and, of course, the arrangements were out of this world.
"I knew George very well and he was in the house a lot, quite eccentric, but a genius, and the perfect gentleman.
"As a kid, I remember going to Abbey Road, where Dad would be in one studio and The Beatles next door.
"In fact, The Beatles' manager Brian Epstein had told Paul McCartney that he didn't want some songs recorded yet, one being Yesterday.
"So Paul went to Dad and said: 'Do you like this song?' Dad became the first person ever to record it and had a hit with it long before The Beatles did!"
Fiercely proud of his old man, Matt Junior points out that his mother was rather special, too.
"My mum, Mickie, was born in Germany and had been evacuated here.
"She worked as a radio plugger, getting artists played on the radio, and at first she didn't like Dad at all!
"She thought he was arrogant, but before she knew it, she'd fallen in love with him. It was strange as they were both married, but after that, she was always the Godmother, even if Dad was the boss.
"She ruled the house. At that time, Dad was still just semi-pro, and Mum told him he'd have to go professional.
"She worked all hours to keep us going, while he did that."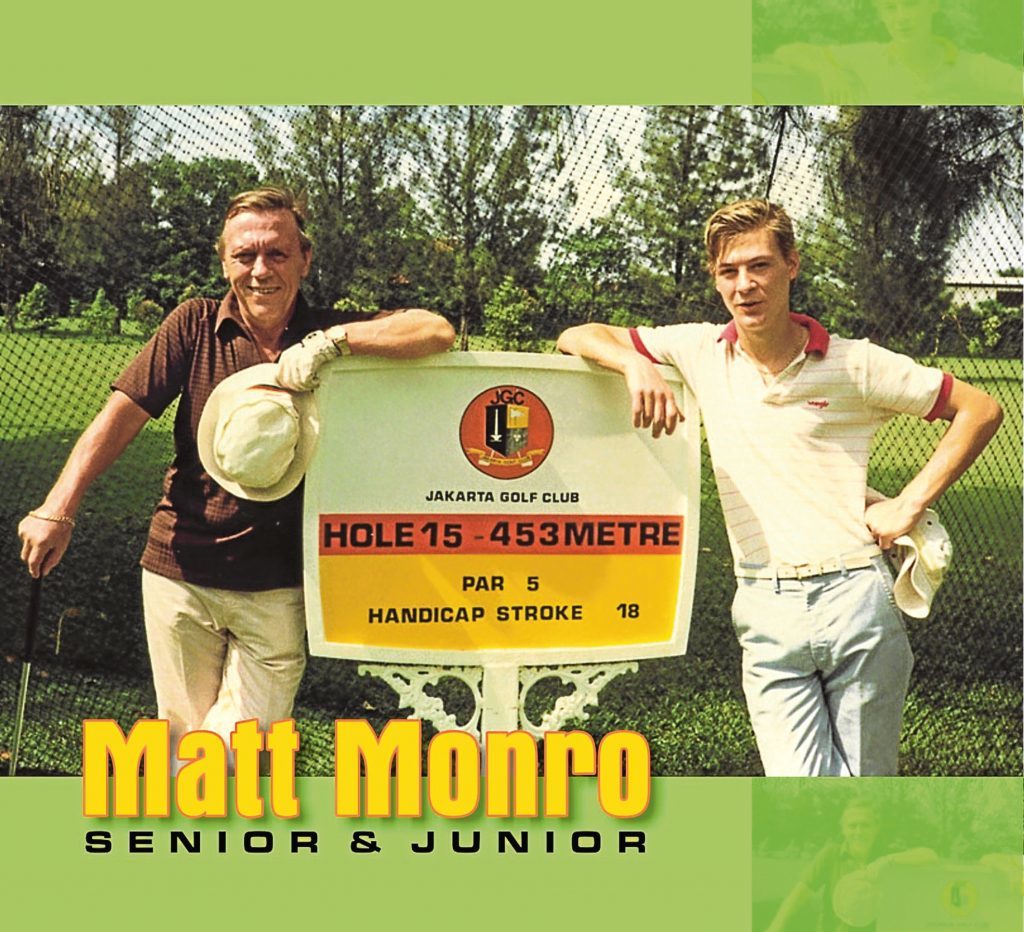 Matt Monro would go on to sell more than 100 million records, the themes from Born Free and From Russia With Love among them, along with his classic version of Yesterday, Portrait Of My Love, Softly As I Leave You and My Kind Of Girl.
Having what's been called "the easiest, most-perfect baritone in the business" meant Sinatra and the rest of them really did hang on his every word — but what did Matt have on his own record player?
"His great loves were Sarah Vaughan, Ella Fitzgerald, jazz, and he thought Sinatra was The Guv'nor," his son points out. "But people might be surprised to learn that he was very into Elvis, too.
"Was there a secret rocker in there? I think there was!" he admits.
"I do think Dad liked that style of music. If he had done, say, Hound Dog in a Matt Monro style, I reckon he would've got away with it!"
As you can see, the tour is going to reveal some most-unexpected surprises — as Matt Junior admits, it'll be something of an emotional rollercoaster for him, too.
"The tour is going to be Dad's life story, literally from the day he was born to the day he died, in chronological order. I have a narrator and a script written by my sister, who is an author," he says.
"When you add songs and videos, it gets complicated, so we have a girl called Danni Bentley doing the narration.
"She tells the story of my dad, and I come on and sing a lot of the songs, tell stories, talk to the audience and show family home-video clips.
"There's even a 'duet' between me and Dad, and that seems to get audiences going crazy! We only appeared together once, almost 40 years ago when I was 13."
Stories of James Bond soundtracks and hero worship in the Philippines demonstrate how big Matt Monro was — his version of My Way sold eight million copies there, to Frank Sinatra's 300,000!
But they also show just how utterly modest he was about his achievements.
"Dad's singing can be heard twice in From Russia With Love, once when Sean Connery is lying on the bank and it plays on the radio, and it's played in its entirety at the end of the film," Matt Junior explains.
"Mum was horrified at the premiere, when Dad's singing wasn't played at the start of the film, thinking they'd cut it.
"Dad being Dad, he was more interested in James Bond than the fact his song wasn't heard!
"In the Philippines, even Sinatra holds nothing to Dad, and it's a place where they just love slow love songs.
"When I performed there, I began with uptempo numbers.
"They looked at me as if I was mad! Thankfully, with the fourth song, I just sang the first word: 'Yesterday . . .' and the place erupted.
"Dad played a coliseum for one night, and there were 27,000 people there. They asked him to do more, so he did another six nights, and sold out every single night.
"Even when I sing there, we've played basketball arenas with 7,500 people!
"They mob you, but in a nice way, and it's the only time I get what I call that 'Brad Pitt fame'. It's nice to get back home, though!"
Matt's new CD, A Father's Legacy, is out now.
You can see the show, The Matt Monro Story: One Voice, at venues right round the UK, including March 5 Glasgow City Halls and April 29, Folkestone Leas Cliff Hall. All shows are priced £21.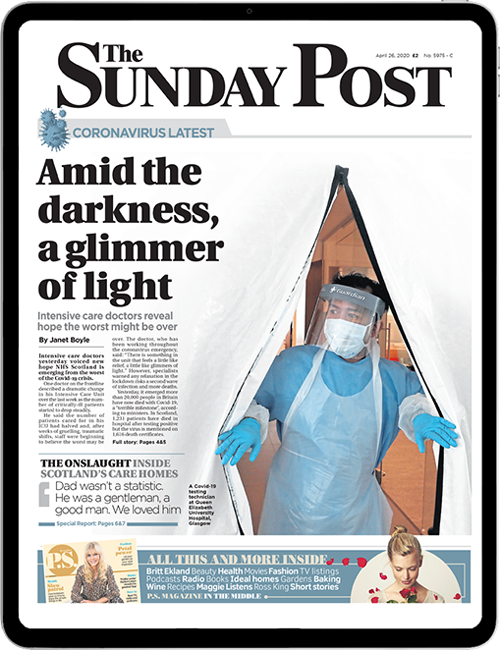 Enjoy the convenience of having The Sunday Post delivered as a digital ePaper straight to your smartphone, tablet or computer.
Subscribe for only £5.49 a month and enjoy all the benefits of the printed paper as a digital replica.
Subscribe