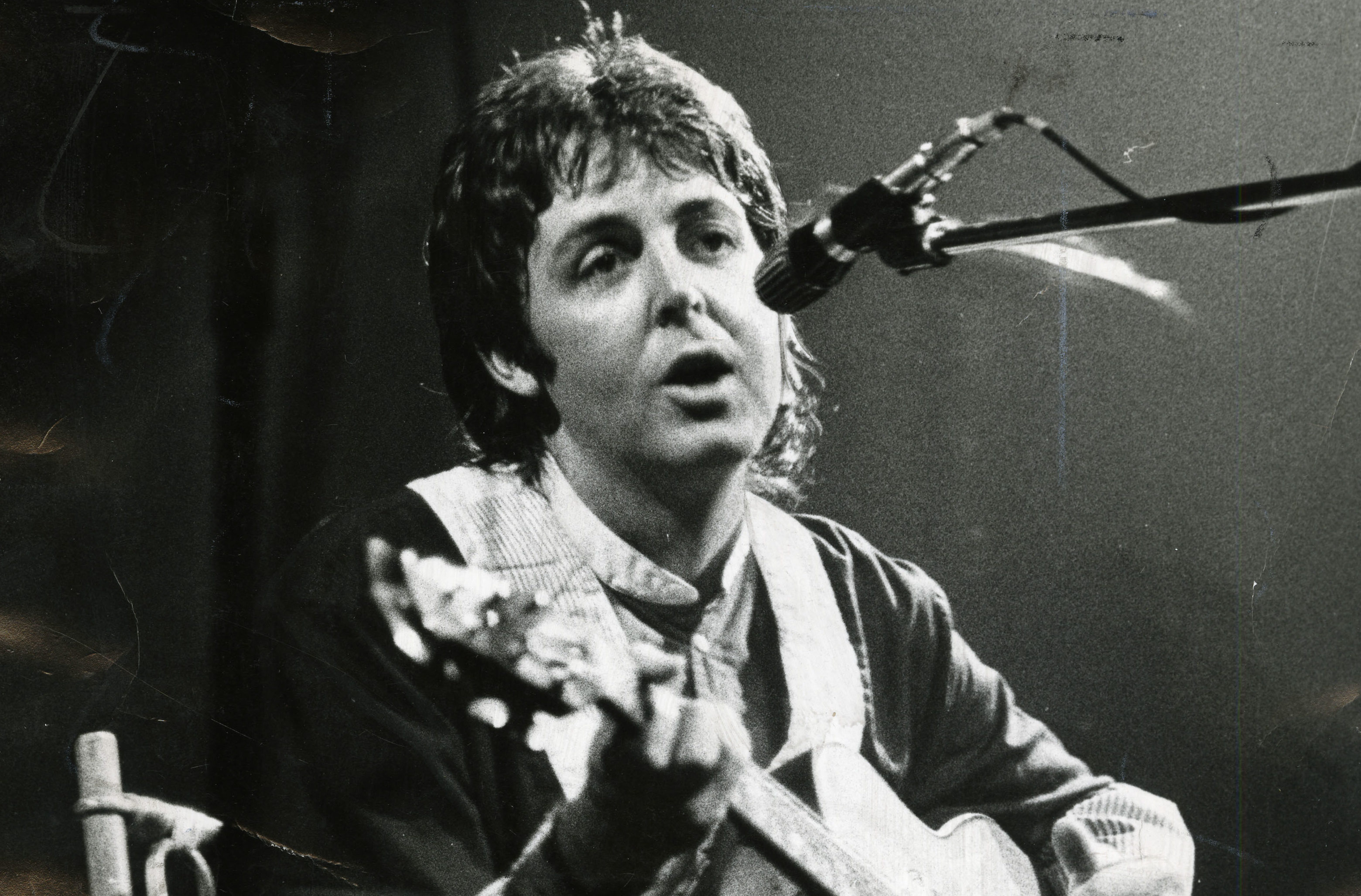 HE famously sang about how his desire was always to be there.
But Paul McCartney has chosen not to always play his hit Mull Of Kintyre and has dropped it from the setlist for his world tour's only Scots show.
His decision emerged after Kintyre Schools Pipe Band asked if they might join him on stage to perform the hit.
The band is led by Ian McKerral who performed with the now defunct Campbeltown Pipe Band on the original Mull Of Kintyre single 41 years ago.
It became Wings' and Sir Paul's biggest ever single hit as well as a Christmas No 1.
But it won't be heard when Sir Paul takes to the stage at the SSE Hydro in Glasgow on Friday.
When he last played Scotland in 2010, the star used the pipe band from Loretto School in Musselburgh for the Hampden Park concert.
In Australia last year, Sir Paul used the Western Australia Police Pipe Band but sources close the former Beatle said the tune will not be played in Glasgow or anywhere else.
Mr McKerral, pipe major of Kintyre Schools Pipe Band and the schools' piping tutor in South Kintyre, was just 16 when he played on the song.
He contacted Sir Paul's team to offer the services of the schools band – which has 55 members, aged betwen 12 and 18 – for the gig.
"We got an email back from one of McCartney's team saying they are not using a pipe band in Glasgow," he said.
"The youngsters are fine about it.
"We kept the request quiet and it would have been a nice surprise for the band.
"Maybe it will be possible sometime in the future."
Earlier this year, Sir Paul's daughter Stella used the pipe band for her latest fashion collection.
Stella filmed her Winter 2018 advertising campaign in Kintyre, where she spent part of her childhood.
Sir Paul has had High Park Farm on Kintyre for more than 50 years.
He previously said his late first wife Linda "was in love with the whole idea of Scotland."
"She said, 'You've got a place in Scotland, haven't you?'
"I said, 'Yeah,' so she she said, 'Let's go'. So, OK, we went up," he said.
"I love the place. We spent a lot of time there and we raised our kids there.
"Years later I was thinking there hadn't been any new Scottish songs – all the songs the Scottish pipe bands play are old songs – I could not think of anything that was a new Scottish song.
"So I thought, well maybe I should try and write one.
"I knew Campbeltown had a pipe band, so I said let me get in touch with the leader of the pipes and talk to him."
And when the Campbeltown Pipe Band got to play the song, Sir Paul was amazed.
"They started playing. It was a fantastic sound, a very emotional sound. Loud, very loud. In a few takes they had it," he said.
"I said one thing. I know these guys liked to drink so I said we won't drink before the session because it could go horribly wrong.
"Let's break out the drinks when we got the take. So sure enough we got this great take – its the one you hear on the record – so we broke out the McEwan's, the beer.
"So we were all having a celebratory drink. They were all standing around beaming – they had not been in a recording studio before.
"They were all loving this whole track coming out of the speakers. It was a fantastic evening as you can imagine.
"Everybody got very merry and very happy with the results."
Tribute to place where a Beatle found peace
The Campbeltown Pipe Band became the most famous pipe band in the world on the back of the release.
They were even specially asked for to play at the 2003 Isle of Bute wedding of Sir Paul's daughter Stella and Alasdhair Willis.
Strangely, there was just one request – DON'T play Mull Of Kintyre.
Mull Of Kintyre was written by Paul McCartney and Denny Laine and released by Wings as a single in 1977.
Sir Paul's 18th solo single eventually sold 2.5 million copies in the UK – which means over 1 in 30 people then bought it – and has total global sales of more than six million copies.
It stayed at the top of the charts for an incredible nine weeks over Christmas, 1977.
The 21 bagpipers were each paid the standard musicians' union fee but after the tune hit No 1, Sir Paul sent off a cheque for £200 to each of the pipers.
The song is a tribute to the Kintyre Peninsula where Paul and his wife Linda had a farm.
The Mull is the area at the tip of the peninsula, known for its beautiful scenery and tranquil atmosphere.
After a difficult breakup with The Beatles, McCartney went there to avoid the media spotlight.
The pipes were recorded outside in the open air and Laine thinks that gave it a special sound that couldn't have been found in a music studio.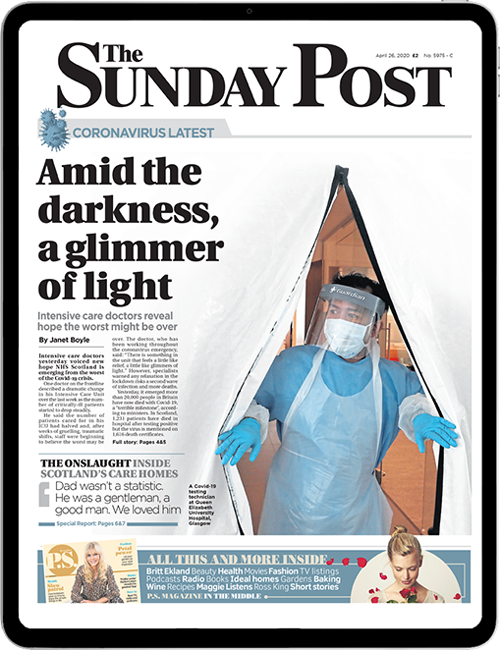 Enjoy the convenience of having The Sunday Post delivered as a digital ePaper straight to your smartphone, tablet or computer.
Subscribe for only £5.49 a month and enjoy all the benefits of the printed paper as a digital replica.
Subscribe