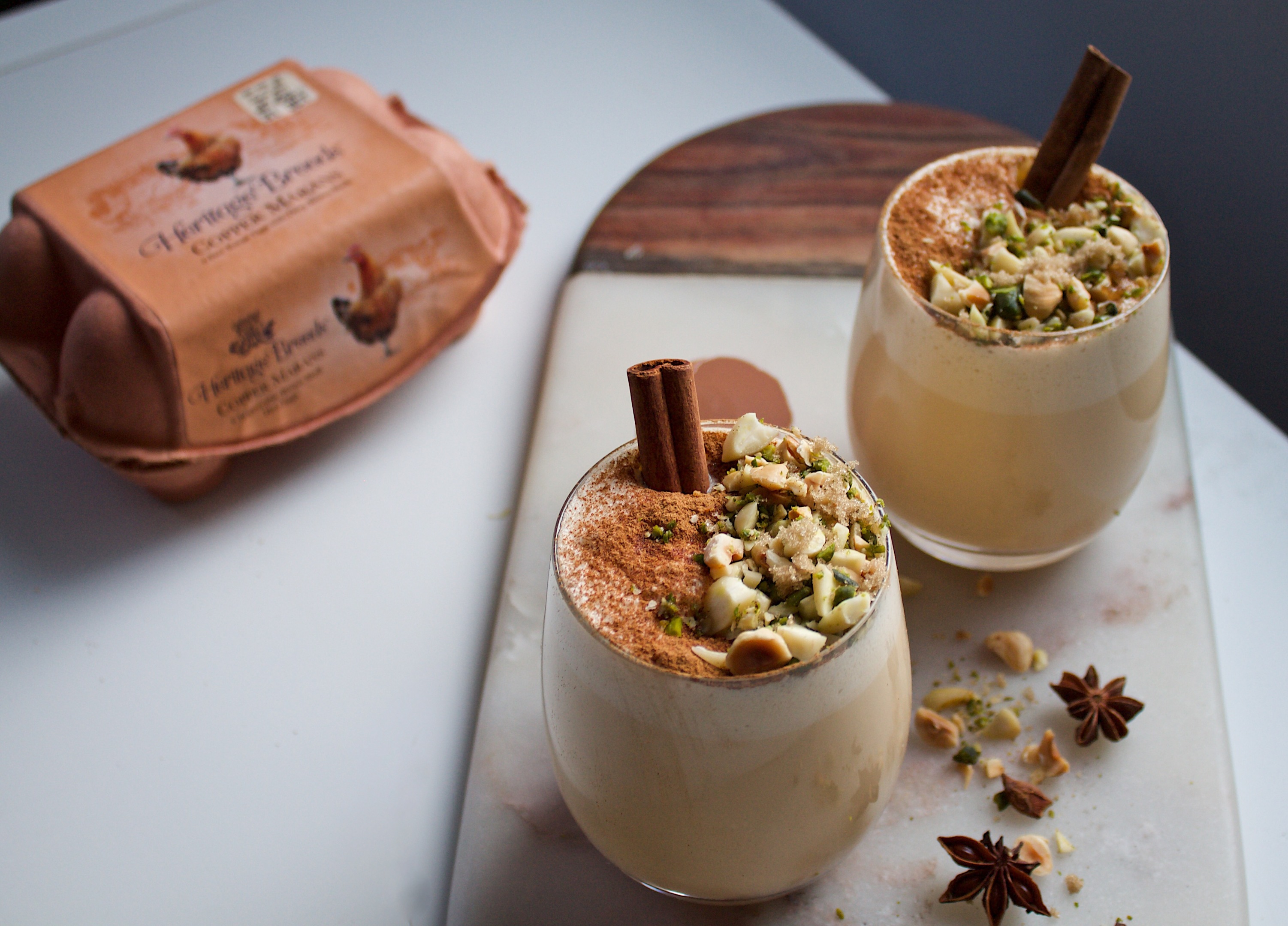 HERE'S a perfect winter warmer to get you in the mood for Christmas.
Created by Alex Head from The Social Pantry, this version of eggnog is creamy, smooth and has a glug of alcohol in it to help you forget festive stress!
If you don't have bourbon, substitute with another warming drink – whisky and rum both work well. It works well without any alcohol if you're making it for kids, too.
Thanks to Heritage Breeds for this week's recipe.
You'll need:
700ml whole milk
200ml double cream
1 vanilla bean pod, split and seeds removed
2 cinnamon sticks
1 tsp freshly grated nutmeg, plus more for garnish
5 cardamom pods
6 Heritage Breads Copper Marans eggs, separated
150g cup golden sugar
100ml dark bourbon
Handful of crushed pistachio, hazelnut and almonds for the garnish
Method:
In a saucepan bring the milk, cream, vanilla, cinnamon, nutmeg, and cardamom to the boil over a medium heat. Once boiling, take off the heat.
In a sperate bowl, whisk the egg yolks and sugar until thick.
Gently pour in the milk mixture and whisk until combined.
Add in the bourbon. (At this stage, the mixture will keep in the fridge for 3 days.)
Before serving, beat the egg whites in a bowl until soft peaks form.
Gently fold into the eggnog mixture.
Pour into two glasses, garnish with nuts and a little extra nutmeg and enjoy!