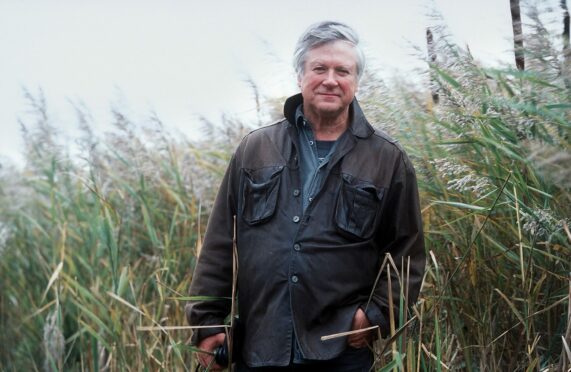 Richard Mabey's obsession with "inconvenience food" started five decades ago with a sprig of fresh samphire, plucked from the mudflats of the Norfolk coast.
Just one taste of the crisp, salty succulent, which grows in abundance on the marshes, sent his tastebuds – and imagination – into overdrive, and he soon became greedy to discover what other wild foods could be foraged from bushes and clifftops, forests and shores.
But with no reliable reference guides available at the time, the award-winning writer had to adopt a somewhat risky policy upon discovering a new species – if it wasn't "officially toxic" on to his plate it would go.
"In the late '60s, early '70s there wasn't very much go on in terms of historical records because a lot of the traditions had simply died out," he explained. "I was partly on my own and partly with a load of incomplete historical books, so I thought, let's try it the other way around – assume everything is possible until it's officially declared toxic.
"I never succeeded in poisoning myself or even getting a particularly unpleasant, unhappy stomach, but there were some plants that I found extremely disagreeable."
Disagreeable in taste and texture, that is. He continued: "Surprisingly, the one I liked least, ground elder, was a plant that had been brought to Britain as a pot herb – I really didn't take to it at all. The other thing was pickled ash keys, which were like chewing bits of twigs.
"There were a few vaguely indigestible fungi, and lots of the green leaves that are perfectly edible but really just rather undifferentiated green stuff – they didn't give a sense of eating anything special."
Aiming to share his hunger with similarly adventurous cooks (and help them avoid the more twig-like species) Mabey turned his research into Food For Free, a detailed guide to identifying the edible plants that grow all around us – and since the first edition was published in 1972, the classic tome has never been out of print.
Offering a wealth of information on identifying, collecting, cooking and preparing the likes of seaweed, chestnuts, herbs, berries, sea buckthorn, wild garlic and so much more, the 50th anniversary edition of the reference book has just been published, providing the perfect companion for first-time foragers and well-practised pickers alike.
And, according to Mabey, even city dwellers can find food growing (almost) on their doorstep. "It's astonishing what you can find in cities," he said. "I once took Hugh Fearnley-Whittingstall on a trek along the canals of East London, and we found an astonishing variety of edibles. Everything from wild fennel to some bunches of feral grapes from a grapevine that had escaped from somebody's garden and was spreading along the towpath.
"Looking for slightly more unusual plants is part of the fun. We don't live in the south of France where the abundance of wild food is just astonishing and it would be impossible to make an imprint on it. We live in a nature-depleted countryside and we need to factor that into our behaviour."
Since wild ingredients have become increasingly popular ("There isn't a season of MasterChef where forage food doesn't appear on one of the contestant's menus," laughed Mabey), the naturalist admits there is a greater need for "foraging etiquette" to ensure gathering remains sustainable.
This involves "opportunistically scavenging the surplus, working the margins" and picking only what we need to ensure no damage is done to the plant or its environment. The trick, Mabey says, is to start small with abundant seeds, working up to bigger bounties: "If you begin with really delicate additions to your meals, you begin to understand both the contribution wild ingredients can make to food, and the respectful relationship you need with the plant.
"When you've got into that mode of thinking and picking, expand it further down the plant. Start picking the leaves and go into the fruits that are usually in abundance.
"It's a way of behaving towards wild plants that respects their fragility, and the needs of all the other uses of the landscape, from ordinary human walkers to birds and animals. That's really important."
---
Rock samphire hash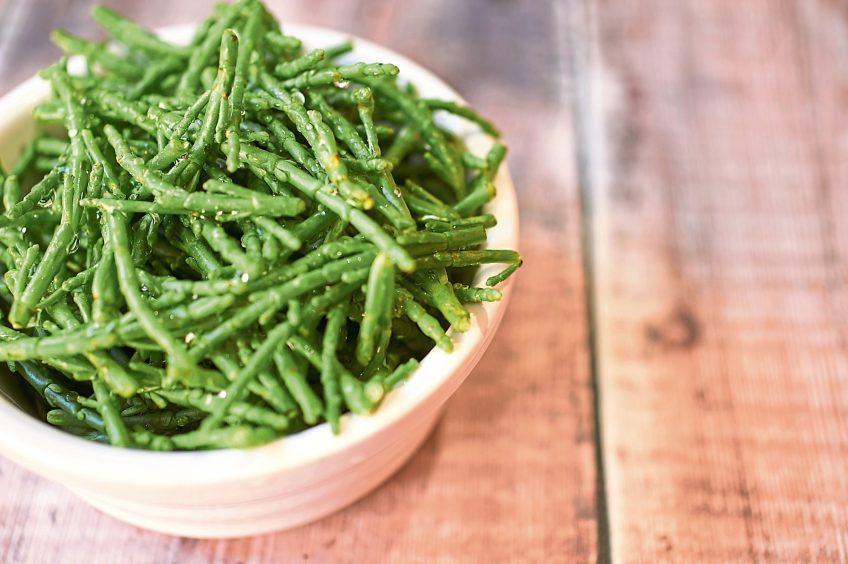 "I'm addicted to samphire, the marshland plant that started it all for me," says Richard Mabey. "A summer doesn't go by without me having a big bowl of samphire, and I still think it's the most exciting and pleasurable plant both to gather and eat.
"The stuff you get in restaurants is quite often grown now in parts of Israel and even in France, where they have worked out ways of growing it in tanks with a controlled saline substrate. However, the cultivated stuff isn't a patch on the wild, which has a real sense of oceanic tanginess.
"This curious recipe dates from the mid-17th Century. This sauce was used as a garnish for meat, and the whole dish dressed with fresh samphire leaves and bright red barberries."
You'll need:
100g (4oz) samphire, chopped
1 handful diced pickled cucumber and capers
500ml (1pt) stock
2 tbs wine vinegar
1 lemon
Slivers of butter
1 egg yolk
Pepper and nutmeg, to taste
Method:
Mix the chopped samphire with the pickled cucumbers and capers.
Mix the stock with the wine vinegar, the juice and grated peel of the lemon, and pepper and nutmeg. Bring to the boil and then add the samphire. Simmer for half an hour.
Take off the boil and gradually add slivers of butter and the egg yolk, stirring constantly until the mixture thickens.
---
Food For Free: 50th Anniversary Edition, £22, is available now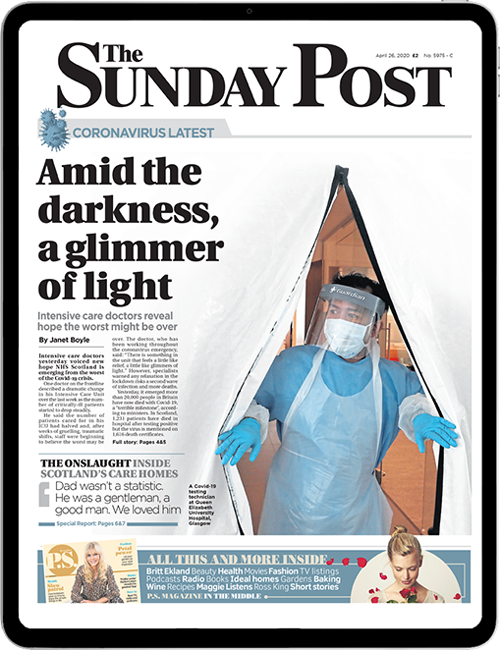 Enjoy the convenience of having The Sunday Post delivered as a digital ePaper straight to your smartphone, tablet or computer.
Subscribe for only £5.49 a month and enjoy all the benefits of the printed paper as a digital replica.
Subscribe