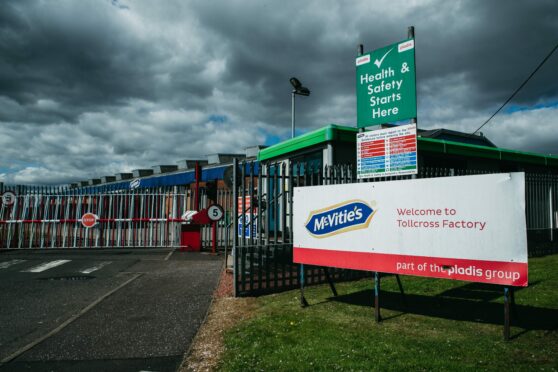 Workers at Scotland's last remaining McVitie's factory will be laid off by New Year if closure plans go ahead.
A phased shutdown of the plant, at Tollcross in Glasgow, is anticipated next year but proposals show redundancies will begin by the end of December.
Meanwhile, plans to put workers through exit ­medicals in order for them to qualify for a redundancy bonus have been scrapped. The examinations, which unions say were intended to ensure no one could sue the company for future work-related health problems, have been withdrawn after an angry response from workers.
An action group, co-chaired by the Scottish Government and Glasgow City Council, remains active in trying to find an alternative to closure but McVitie's owners, Pladis, part of a Turkish-based conglomerate, has been accused of failing to engage with efforts to save the factory.
The company cites over-capacity and has drawn up plans to transfer products to Pladis sites in England. Hobnobs and Digestives lines will go from Tollcross to Manchester, while other lines will be moved to Wigston, in Leicestershire, and Carlisle, in Cumbria.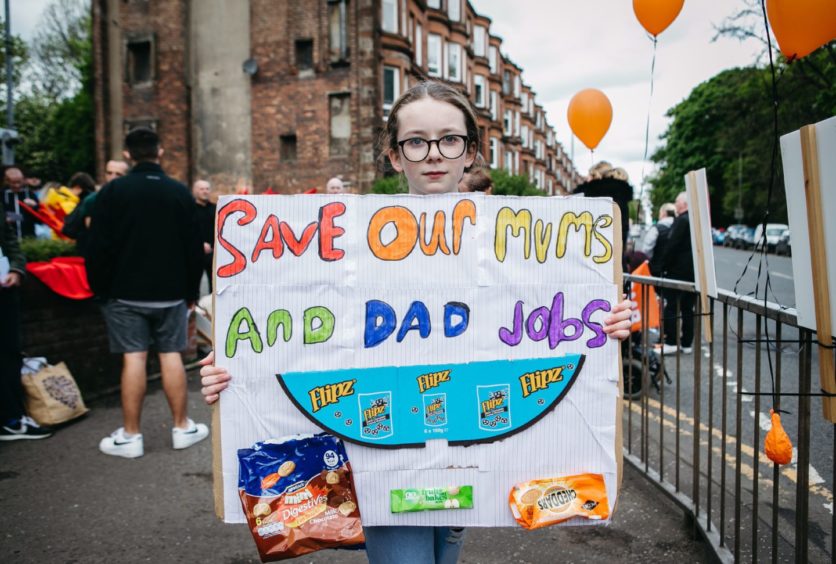 Closure will result in the loss of almost 500 direct jobs and a further 400 indirect posts, with an estimated loss to the economy, locally and in the supply chain across Scotland, of about £50 million a year.
A counter-proposal, including plans for a new factory near the current one, has been rejected by Pladis. The Action Group is due to meet again at the end of this month. McVitie's, one of the world's most recognisable biscuit brands, traces its ­origins to a single shop opened in Edinburgh in 1830. Closure of its Tollcross factory would mark the end of its links with Scotland.
Robert Deavy, GMB union Scotland organiser, said: "If this proposal for redundancy, to which we remain strongly opposed, goes ahead, the first workers will be out the door by December 31.
"The Pladis Action Group is still meeting on a regular basis but we are not getting commitment from the company. We know they have the ear of the first minister but they are just not getting involved.
"A counter-proposal to closure is there, and we are making changes to it, but it is difficult when the company are not telling us what it is they require. There are hundreds of jobs on the line and closure will decimate the east end of Glasgow."
He said: "Medicals were being linked to an exit bonus and were obviously to ward off future claims against the company. They wouldn't necessarily stop someone making a claim related to their work but it did not go down well and these have now been removed as a prerequisite. While the medical is still an option, I am unsure what anyone might gain by taking it. Our position is these medicals were not appropriate and are not required."
Pladis said: "The formal consultation process is ongoing and no final decisions have been made. We will continue to engage with our employees and their representatives on a weekly basis, and remain committed to a meaningful consultation with them."
The Scottish Government said: "We remain ready to work with Pladis on what public-sector support they might need to maintain a presence in Scotland.
"However, to date, Pladis has not given any impression that financial assistance will change their approach. There needs to be meaningful engagement from Pladis and a commitment that they will remain in Scotland and provide employment for the longer term."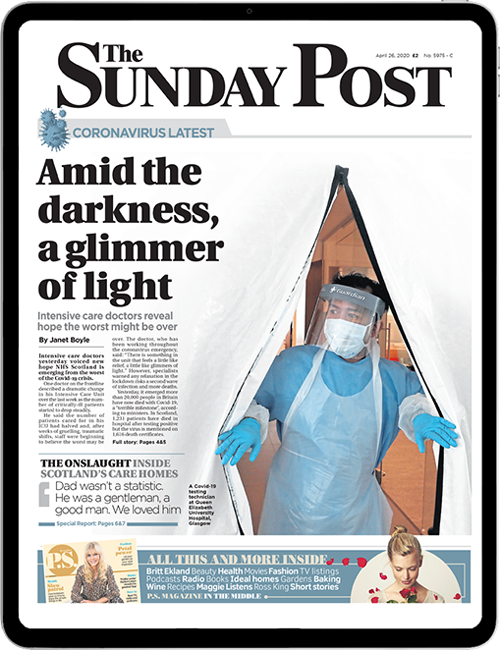 Enjoy the convenience of having The Sunday Post delivered as a digital ePaper straight to your smartphone, tablet or computer.
Subscribe for only £5.49 a month and enjoy all the benefits of the printed paper as a digital replica.
Subscribe