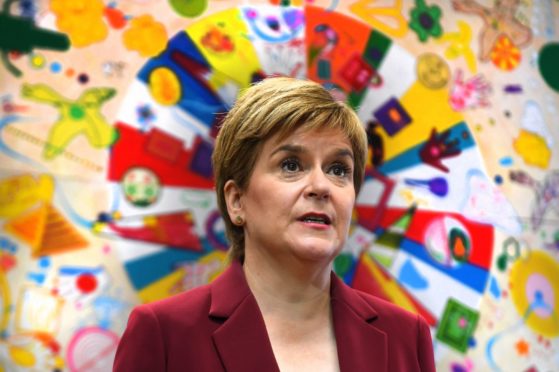 Nicola Sturgeon held talks with the global chief of the owners of McVitie's last week in an attempt to try to avert closure of its historic Scottish factory.
The First Minister and her deputy John Swinney had a virtual conference with Salman Amin, chief executive of Turkish-owned parent company Pladis, on Thursday.
The summit came two days after a 21-page counter proposal to closure was submitted to the company by the Pladis Action Group co-led by the Scottish Government and Glasgow City Council.
Amin is Global chief executive of Pladis, a £3.5billion-turnover foods firm operating in 11 countries, whose products reach a potential four billion people across the world. In May, the multinational revealed plans to shut its last remaining Scottish factory, at Tollcross in Glasgow, with the loss of 500 jobs.
Paul Sweeney, Labour MSP for Glasgow, said: "These talks involving the First Minister, Deputy First Minister and Mr Amin, are welcome as trade unions and I have been calling for some time for the matter to be escalated to the very highest level of Government.
History forgotten, 500 workers betrayed, and a community on the brink: Firm accused of deliberately engineering threatened closure of Glasgow McVitie's factory
"The company also appear to realise how serious this is. There is a deal to be done and we need to clinch that deal and keep production of McVitie's in Scotland."
The counter proposal to closure states two industrial sites in Glasgow's East End, at Magenta business park at Shawfield, and at Dalmarnock, have been identified as possible locations for a new factory.
It states this would increase opportunities to win contracts to supply "own brand" biscuits to major retailers.
The Glasgow plant already makes biscuits for retailers, including Marks and Spencer and targeting similar contracts is seen as a way of expanding production at a new factory.
The proposal adds work was also ongoing to identify smaller sites that will give alternative options for a new factory, which it's expected would take 18 to 24 months to build.
The new factory would, it's anticipated, more than double the production levels of the existing site, while halving the production cost per tonne, both of which measures have been cited by Pladis as rationale for closing Tollcross.
McVitie's, one of the world's most recognisable biscuit brands, traces its origins to a single shop opened in Edinburgh in 1839 and closing the Tollcross plant, the site of a biscuit making factory since 1925, would end the company's links with Scotland.
The counter proposal states: "Retention of a Scottish facility would enable Pladis to retain and capitalise on this heritage.
"There is an opportunity to launch products with Scottish branding, such as tartan tins of digestive biscuits with the McVitie's brand, which would be attractive in airports and overseas, and which could open up more international market share.
"Supermarkets typically put a Scottish Saltire on products to indicate they were produced in Scotland, which would make Pladis a more attractive supplier for products to be sold in Scotland."
The counter proposal adds unions GMB and Unite, Scottish Enterprise and Skills Development Scotland are also willing to support the new factory.
The Sunday Post View: McVitie's workers deserve more than PR flummery. They deserve their jobs
David Hume, GMB Scotland Organiser, said: "The proposal gives Pladis everything it needs to maintain manufacturing in the East End of Glasgow, and can secure jobs and opportunity for future generations in the local community.
"These workers are fighting for their future and everyone is standing with them. What we absolutely need is a modern manufacturing facility to host the world class skills we have in this area, and that's what the proposal offers."
The Scottish Government said: "Unions, with the support of the Action Group, met with Pladis representatives on Tuesday to present a proposal to avoid factory closure.
"We would hope and expect the senior management at Pladis to now study the proposal carefully, and to engage with the Action Group in a constructive and thorough manner."
Plans were announced in May to shut the profitable factory despite staff having risked their safety to work through the pandemic to maintain production.
We told last month how closure would result in the loss of almost 500 jobs on site, and around another 400 in the supply chain, and cost the Scottish economy £50million per year.
Pladis said: "We are carefully considering and evaluating the detail of the proposal and will be responding through the formal consultation process."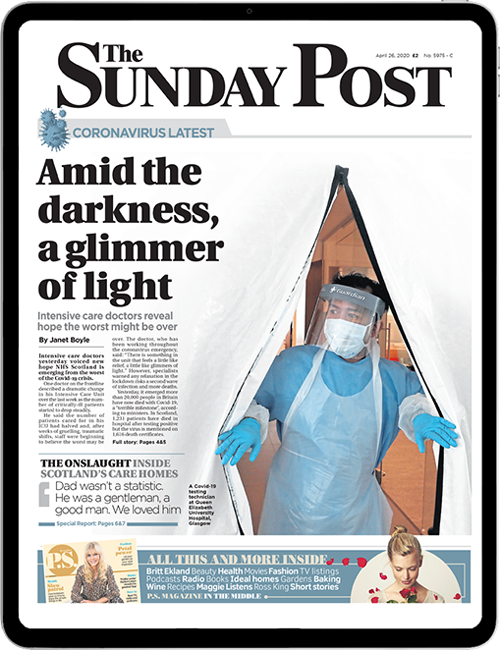 Enjoy the convenience of having The Sunday Post delivered as a digital ePaper straight to your smartphone, tablet or computer.
Subscribe for only £5.49 a month and enjoy all the benefits of the printed paper as a digital replica.
Subscribe