A public relations campaign launched by McVitie's has been hijacked by customers angered by plans to shut their sole factory in the country where digestives were first baked.
The marketing stunt by McVitie's backfired after ­infuriating Scots angered at moves to close the plant at Tollcross, in Glasgow, with the loss of nearly 500 jobs.
Meanwhile, Marks & Spencer, a major buyer of biscuits made at the Glasgow factory, hailed the plant's staff and voiced regret at the threat of closure.
The world-famous McVitie's brand dates back to a single shop opened in Edinburgh in 1839 but is now owned by Turkish-based conglomerate Pladis, with the Tollcross factory baking lines including Digestives and Hobnobs as well as own-brand products for M&S.
In a PR move, McVitie's last week posted a message and video clip on Twitter featuring their chocolate digestives, adding: "We're asking the nation to switch up the way they eat their favourite McVitie's biscuit", suggesting people should eat them "upside down" to boost the taste of chocolate.
However, customers responded, instead, in support of the under-threat factory, with one stating: "We're asking you to switch up the way you treat your workers at your Tollcross factory. McVitie's – decimating the community that created it."
Another, Sean Baillie, said: "I won't be eating any if plans to close the McVitie's site go ahead. Generations of workers have ­created millions for this brand in the east end of Glasgow."
900 jobs and £50m a year: True toll of McVitie's closure exposed as owners are accused of betrayal
David Hume, Scottish ­ organiser with the GMB union, which represents hundreds of affected workers, said: "Managing director David Murray is intent on his company turning its back on Scotland and it is understandable that, for as long as the factory is under threat, the people of Scotland may exercise their considerable consumer power and turn their back on McVitie's products."
McVitie's workers were told in May they were going to lose their jobs despite working through the pandemic after the company told them they were essential staff. A Scottish Government and Glasgow City Council-led taskforce, the Pladis Action Group, will hold its fourth meeting on Thursday.
The action group is ­working with unions on counter-­proposals to closure that could see investment in the Tollcross factory or a new-build factory on a greenfield site nearby.
The Scottish Government said: "We would once again ask Pladis to engage directly with the action group to explore opportunities to secure a future for the site."
Pladis said: "We continue to engage with our employees and their representatives on a weekly basis and remain committed to a meaningful consultation with them. We have also been engaging directly with the co-chairs of the action group, cabinet secretary Kate Forbes and councillor Susan Aitken, on a regular basis."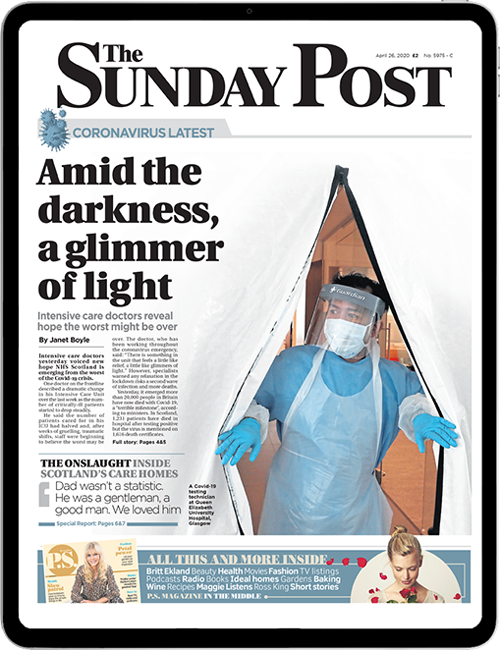 Enjoy the convenience of having The Sunday Post delivered as a digital ePaper straight to your smartphone, tablet or computer.
Subscribe for only £5.49 a month and enjoy all the benefits of the printed paper as a digital replica.
Subscribe