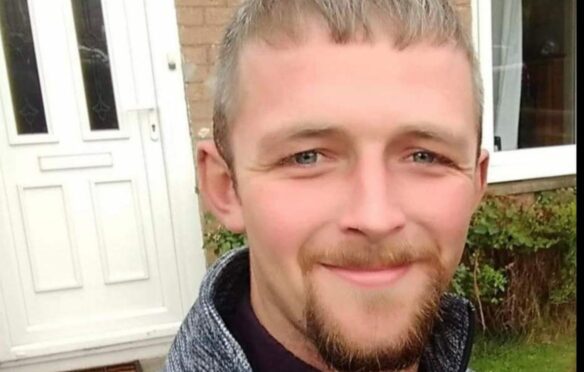 The Lord Advocate will ­challenge the lenient sentencing of a triple rapist sentenced to just one year for raping his first victim.
Campaigners have hailed the move and hope it is the first of many more challenges to the controversial age-related sentencing guidelines that have seen even child rapists escape jail.
Vicious Ruaraidh McCartney – who battered his first victim Carrie Davidson so badly she feared she might die when she told him she was leaving because of his out-of-control violence and sexual abuse – will face an appeal against the leniency of his sentence next month.
In a case that shocked Scotland, brave Carrie spoke out after the triple rapist was sentenced to just one year for raping her after Lord Summers applied under-25 youth sentencing guidelines.
'When the judge gave him a year for raping me I wanted to scream': Victim speaks out to highlight sentencing injustice
Last night, Carrie said: "I am more than delighted that Lord Advocate Dorothy Bain has done exactly the right thing and is taking steps to challenge the pathetic sentence McCartney received.
"I hope this will set a ­precedent over the appallingly inappropriate sentencing guidance on serious crimes such as rape and pray this will be the first of many other such appeals.
"McCartney is a monster who has taken full advantage of the system. Others like him will continue to rape and abuse without fear of proper punishment unless age-related sentencing guidelines are thrown into the bin where they belong.
"They should never have been applied for crimes of rape and serious violence. Scotland already has one of the worst records for rape conviction.
"Adding age restraints into the mix is utterly unworkable.
"If these guidelines don't go, victims like us won't come forward. Why would we?"
Respected young ­businesswoman Carrie, 29, has said she will attend the appeal, which will begin next month.
She said: "I will attend every ­single day. McCartney may have been able to play the system, but I will continue to campaign on this issue until rapists like him are always put behind bars for a long time."
Farm worker McCartney, 29, from Comrie, Perthshire, received just two years for raping his second victim, a schoolteacher he met while released on a "tag" for abusing Carrie.
His second victim applauded the steps taken by the Lord Advocate and said: "This is a step in the right direction for justice and for all victims of crimes like rape and serious violence. It is quite clear that violent men like McCartney should face substantial jail sentences for crimes such as rape.
"It chills me to think that if this case had not been dragged out for so long, causing further upset to his victims, McCartney would have already completed his two-year sentence for raping me."
McCartney was almost 20 when he left his school sweetheart Carrie, a popular hairdresser, fearing for her life in a blood-spattered room. Carrie was subjected to an ordeal that lasted hours, leaving her with horrific injuries.
The inspirational young woman took the brave decision to waive her anonymity in The Sunday Post to speak out against the controversial age-related sentencing developed by the Scottish Sentencing Council which expects judges to follow their guidance.
The guidance has caused major controversy, with even rapists convicted of raping children managing to escape jail and doing community service instead.
Under Scottish Sentencing Council guidelines, a criminal under the age of 25 should only be jailed as a last resort.
Former law lords and ­sheriffs have been highly critical of age-guidance sentencing.
Within weeks of our hard-hitting campaign, the Scottish Sentencing Council announced it was to review their age sentencing guidance.
Scottish Conservative shadow justice secretary Russell Findlay said: "Rape victims are being subjected to ongoing re-traumatisation because of the SNP's pathetically weak approach to dangerous criminals.
"We already know that these under-25 guidelines are causing some rape victims to regret engaging with the justice system, yet when I challenged Humza Yousaf in parliament this week his reply was typically mealy-mouthed and disingenuous.
"They need to scrap the ­guidelines before they cause any more harm and suffering. Sex-crime victims, who are mostly women, should have confidence that their attackers will be properly punished for their actions."
Council to review sentencing after rapists avoid jail because they were under 25
Sandy Brindley, CEO of Rape Crisis Scotland, said: "We have clearly seen the horrifyingly lenient sentences being handed down by the courts as a result of youth sentencing guidance.
"These sentences send out entirely the wrong message to victims who already struggle get any kind of justice.
"Little wonder so many report that their experience within the criminal justice system is just as traumatising as the rape they have endured."
The Crown Office and Procurator Fiscal Service: "Following full and careful consideration of all the facts and circumstances, the Crown has lodged an appeal against sentence on the grounds that it is unduly lenient.
"As proceedings are active it would not be appropriate to comment further."
---
Praise for rape victim joining trauma-informed lawyer course
A solicitor who co-founded a trauma-informed lawyer course has praised a rape victim who has chosen to join the course.
Melissa Rutherford – alongside colleagues, Tony Bone in Kilmarnock, Ian Smith in Livingston and Nadine Martin in Glasgow – established Trauma Aware Lawyers and have gone on to create a Trauma-Informed Lawyer certification course alongside the Law Society of Scotland.
The course, which is has just began running for the fifth time, has seen the first rape victim join the course.
Over the five weeks that the course is expected to run, people will listen to guest speakers and gain resources learning about trauma awareness.
Rutherford said: "At the moment we have a person who has been through the justice system and has spoken out anonymously, as a rape victim who secured a conviction and she is now doing the course.
"She spoke at our last course and was amazing and she's someone who is very switched on and has been through a lot and is able to understand from both sides and that was truly an exception and she's now going through the course as a candidate. It's pretty amazing. The course is for everyone, everyone involved in the justice system.
"I'd like people to do it without thinking, for everyone to be trauma responsive so you're doing things that are causing no further harm, as people have gone through enough.
"If that's your starting point you can't go wrong."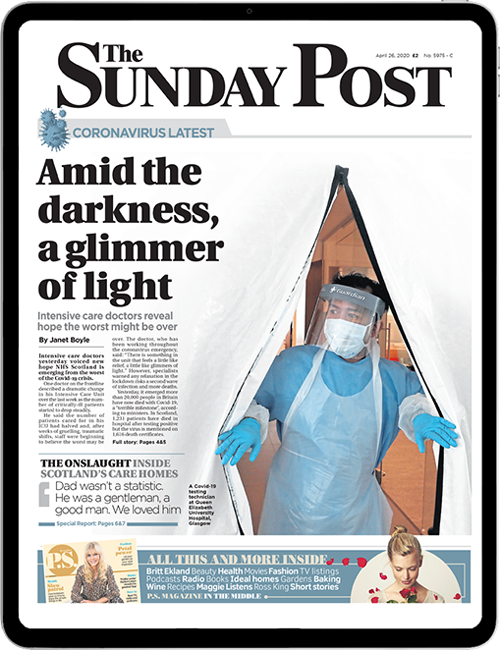 Enjoy the convenience of having The Sunday Post delivered as a digital ePaper straight to your smartphone, tablet or computer.
Subscribe for only £5.49 a month and enjoy all the benefits of the printed paper as a digital replica.
Subscribe