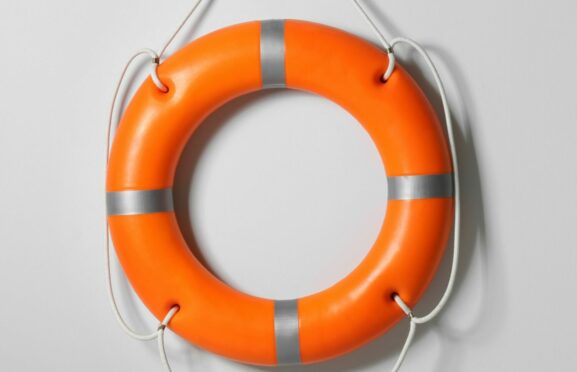 Effective community-based alternatives to jail must be properly resourced or court changes intended to give young offenders the best chance of rehabilitation will fail, experts warn.
Reforms coming into effect on Wednesday will encourage judges to consider the backgrounds of under-25s before sentencing them, particularly evidence of childhood trauma including abuse, neglect, family breakdown or parents' addiction issues.
Under the changes recommended by the Scottish Sentencing Council and approved by the High Court, young people should face jail only when no other sentence is appropriate and should receive a shorter prison term than older criminals because they have "greater capacity for change and rehabilitation".
It is expected that young people who might previously have been sent to jail will be given alternative sentences in the community and compelled to attend rehab courses.
However, experts warn it is essential those alternatives are properly funded and resourced or the reforms will be ineffective and risk losing public support.
Criminal defence solicitor Iain Smith, a government adviser on the issue and a lawyer experienced in representing offenders who have experienced childhood trauma, said the new rules could change everything for young people trapped in a spiral of abuse, addiction and incarceration.
He said: "These changes could change everything but only if there is a commitment to properly engage and fund the support services needed to allow young people to turn their lives around.
"Every court in Scotland will be required to look at the childhood experiences of young offenders to judge the effect domestic abuse, family breakdown, addiction, alcoholism and sexual abuse has had on their lives since childhood, before sentencing is considered.
"This is a once-in-a-lifetime opportunity to bring down the huge numbers of young people being jailed."
The changes were also welcomed by Fiona Dyer, director of the Children's and Young People's Centre for Justice at Strathclyde University but she too warned that alternatives to prison must be properly funded to ensure they deliver the best possible opportunities for young people to turn their lives around. She said: "For this to work effectively we must ensure the resources and trauma-informed child-centred services are there to offer transformative change so we can finally see an end to children being dealt with in adult courts, something that will ultimately benefit the whole of Scotland.
"These radical changes to Scotland's criminal justice system have the potential to change the lives of generations of young people. The alternative, to continue jailing and punishing them in their thousands, is unthinkable and clearly doesn't work."
She said the work cited by the Scottish Sentencing Council when recommending the reforms showed how young people's brains were still developing, meaning they were less likely to understand the consequences and impact of their behaviour than adults.
She said: "By diverting them towards rehabilitation, further education and support rather than simply locking them away, children will be better able to engage with supports designed to address the underlying causes of their behaviour, which will change their lives for the better and improve the outcome for society."
However, the provision of rehabilitation beds for young addicts is hopelessly inadequate, according to Annemarie Ward of the charity, Faces and Voices of Recovery. She said: "Right at this moment the availability of rehab beds is so bad, only around 30 funded beds, there isn't even a waiting list because it would run to years.
"Drugs Minister Angela Constance made a promise last week to provide a thousand funded rehab beds, and that is the kind of investment needed if there is any chance of the changes being effective. Thousands of young people suffering drug addiction are ending in jails because of issues in their childhood, and we've been working on a Right To Recovery Bill for Scotland to address that. We have a chance to change generations of lives and it would be shaming if this scheme didn't get the investment to make it work."
The need to effectively work with young people in the community and courts was also highlighted by Annie Mauger-Thompson, chief executive of Sacro, a leading provider of community justice services.
She said it was right changes to the sentencing of young people would better reflect the impact of trauma on their lives, adding: "Having properly funded, credible alternatives to custody offers opportunities for them to remain in their communities, minimising disruption to their health, family lives and education.
"The changes mean services will be able to work with more young people to address the issues leading them to make negative decisions."
Sacro's youth justice manager, Kerry Page, said investment in mental health services and counselling to tackle the issues leading to criminal behaviour would help free young people trapped in a cycle of crime and punishment.
She added: "Further investment in court support would enable us to have better knowledge of young people before sentencing and offer the judiciary a better understanding of the most effective sentence for the young person and society."
Scotland has the chance to lead the world on the issue, according to trauma-trained solicitor Melissa Rutherford of Rutherford Sheridan but she warned: "It will fail if the resources are not in place to ensure there are rehab beds or specialist support teams funded to help young people change their lives.
"We have the science and evidence behind us to show these new sentencing guidelines could change Scotland from being a country with the highest number of prisoner and drug deaths to a country where we no longer need to spend millions on building new prisons."
Rutherford added: "We can cut violence and knife crime, drug deaths and offending and make Scotland the safest and happiest place to live but only if we fund the services and programmes that change lives and give our young people a proper chance.
"At the moment, we have the brilliant idea in place. Now we need the resources to make it happen."
I was in prison 11 times. I didn't want that life but didn't know how to stop myself
Alexander is 22 and has been sent to Polmont Young Offenders Institution seven times and Addiewell Prison four times for violence and assault.
He said: "My dad was in and out of prison. He preferred drugs to being a dad. My mum remarried when I was 11. My stepfather soon began sexually abusing me and battering me.
"I told mum what he'd done, but she chose to stay with him. I was shattered. If couldn't trust my own mum, who could I trust?"
He was taken in by his grandmother but at 14 was sent to a secure unit for six weeks after setting fire to a field.
He said: "I don't even know why I set the field on fire and nobody bothered asking me. When I got out, I started taking street valium. I broke gran's heart but she was always there for me.
"I ended up in prison 11 times, all for stupid things. I seemed to get the same sheriff who kept locking me up."
Meeting lawyer Iain Smith was a watershed.
"I met him when I was being held at a police station after I'd been arrested," said Alexander.
"He started chatting, and at first I wasn't sure if he really was a lawyer because it was the first time anyone had ever asked questions about me. Since then, I've stayed out of trouble apart from one time.
"I felt like I'd let him down. But he didn't shout or get angry. He just told me I was letting myself down.
"I'm now getting help to apply to go to college to learn bricklaying. For the first time I feel in control of my life. I know my past behaviour will be a problem. But I hope I get a second chance.
"I hope the new sentencing rules will help other young people in trouble with police. I didn't want to be living that life but couldn't stop it."
---
One year on: Young Scots get a voice in hearings
Reform of children's care hearings has helped ensure more young people feel they have a voice in their future, a summit held on the first anniversary of the changes has been told.
In November 2020, the law changed in Scotland to give youngsters the right to an independent advocate to speak up on their behalf.
Previously, experts, social workers and family members could make submissions, leaving children to either talk in person or have their views put across by other interested parties.
Now Children's Hearings regularly feature advocates who put the authentic voice of the child at the centre of the meetings, which can decide issues around custody, residence and care plans.
An online summit convened by the Scottish Government on Wednesday examined how the scheme has been working. Children and Young People Minister Clare Haughey was the keynote speaker.
Hear their voice: Exposure of broken care system to transform Children's Hearings in Scotland
Beth-Anne Logan, a board member of Children's Hearings Scotland, said: "The feedback we're hearing from young people suggests that they feel more included and involved in their own hearings. They are more likely to think that they have been heard and respected.
"Simply being in a room full of adults talking about you can be quite intimidating. They all have the child's best interests at heart but this culture shift means the child is now front and centre.
"They might not always get the decision they want. However, they will have had their voice heard.
"Having more ownership of the process and seeing their rights upheld will hopefully make young people more confident so they become adults who are better able to face the challenges that life brings."
She added: "The downside is that we're still not reaching everyone. Not every young person knows that they have the right to an advocate if they want one and, in some cases, there aren't the resources to provide one.
"These problems are easily fixed if the resources are made available to educate young people and ensure there are enough advocates."
Struggling parents urged to seek help
Child protection experts have launched a drive to encourage struggling parents to seek help.
The Under Pressure: Understanding Child Neglect campaign comes as more families buckle under the continuing stress of the pandemic and economic strain from the rising cost of living.
Child Protection Committees Scotland (CPCS), an organisation bringing together professionals from child welfare organisations, launched the campaign to recognise that challenging conditions can make it difficult for some parents to cope, putting children at risk of neglect.
CPCS chair Samara Shah said: "The vast majority of parents and carers try their best to bring up their children as well as they can but as anyone who has ever brought up children knows, it's a very, very hard job.
"Families face struggles which can make it difficult to manage as well as they might want to, and times are tough. Not having much money can mean it's hard to provide enough food, heating and things like toiletries, let alone extras or treats.
"All children need to feel safe and secure but some parents are juggling two or more jobs and can't easily get childcare, and might feel they have no choice but to leave their kids home alone when they go out.
"Every child needs love and affection too but if you're having problems coping with life, or are struggling with your own mental health, you might overlook your children's needs. Or if you didn't have positive experiences yourself as a child, you might not know what to do for the best for your own kids."
Shah urged under-pressure parents to seek help and said there were many people who could offer support: "We know many parents and carers are under a great deal of pressure just now but please, rather than struggle on alone, remember that it's OK to ask for help.
"Ask a friend, a member of the family or someone else you trust, if you feel you're not managing to look after your children as well as you'd like to. There are also lots of family support groups and charities who can help you, and there are national helplines and plenty of online sites where you can get practical parenting advice."
Shah also urged people to report child welfare concerns. She said: "You shouldn't ignore signs that something is wrong for a child. Get help and support for that child by contacting your council's social work department. Or if you think a child is in immediate danger, call the police right away."
---
Rehabilitation will now be a priority but offences, the impact on victims and public safety will not be viewed any less seriously
By Lady Dorrian, Lord Justice Clerk and chair of Scottish Sentencing Council
Multiple studies tell us that the areas of the brain governing emotion develop before those which assist with self-control, meaning the very nature of brain development in younger people can play a role in offending.
It also tells us that brain development may be delayed or hindered by factors such as mental disorders, adverse childhood experiences and trauma. Those working in the criminal justice system encounter young people who have had these experiences all too often; now we know why.
The sentencing of a young person is a different exercise to that of sentencing an older person and requires courts to take a young person's level of maturity into account when assessing their level of culpability for an offence. Maturity is a process, not something which arrives at a specific given age, such as 18 or 21. As a result, the sentencing of young people is complex and requires a more individualised approach. The new guidelines are designed to help in that difficult task.
Rehabilitation is a primary consideration when sentencing a younger person. This recognises that young people generally have a greater capacity for change and that some sentences may have greater impacts on young people than older people.
They are more likely to be in education, or have educational needs; and may have less secure employment or housing prospects – all of which has the potential to be disrupted by a sentence, which could contribute to further offending behaviour.
The guidelines seek to reduce the risk of that occurring. However, it is important to be clear what the guidelines will not do.
They will not affect the assessment of the harm caused to any victim – a key part of the overall assessment of seriousness of any offence. It will not mean that 24-year-olds will necessarily receive the same sentences as 16-year-olds. And it will not prevent the imposition of a custodial sentence when appropriate. The circumstances of some offences will necessitate imprisonment and courts will retain the option to select a sentence for the purpose of public protection. Ultimately, the Scottish Sentencing Council's hope is that the guidelines, with the key aim of reducing reoffending, will contribute to the successful rehabilitation and reintegration into society of our young people who have offended, bringing positive benefits to all.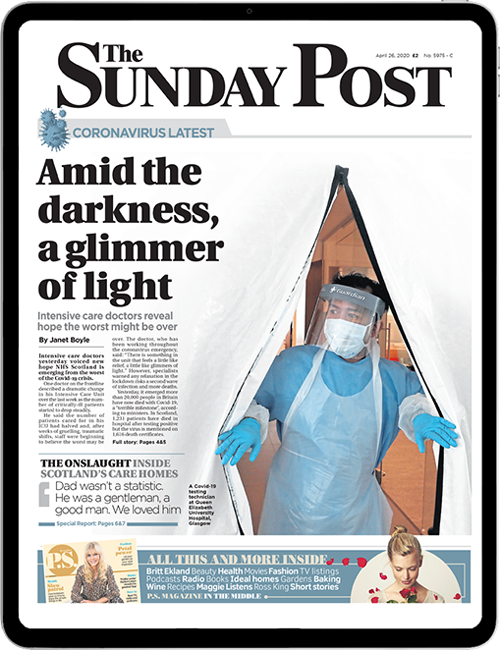 Enjoy the convenience of having The Sunday Post delivered as a digital ePaper straight to your smartphone, tablet or computer.
Subscribe for only £5.49 a month and enjoy all the benefits of the printed paper as a digital replica.
Subscribe