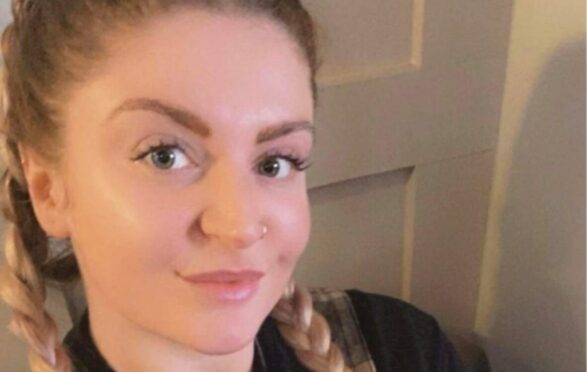 The Scottish organisation ­responsible for preparing sentencing advice for the courts will review controversial guidelines that led to rapists being spared jail because they were under 25.
The Scottish Sentencing Council will "examine the impact on sentencing practice" as outrage continues over offenders such as Sean Hogg, 22, avoiding prison after repeatedly raping a 13-year-old girl.
The Lord Advocate will also consider appealing the sentence for triple rapist Ruaraidh McCartney, 29, given just one year for raping his first victim because he was almost 20 when the crime occurred.
We can reveal the significant moves just a week after Carrie Davidson, McCartney's first ­victim, bravely chose to show the horrific injuries the triple rapist inflicted upon her during the three-hour ordeal that left her fearing she would die.
'When the judge gave him a year for raping me I wanted to scream': Victim speaks out to highlight sentencing injustice
Hairdresser Carrie, 29, from Comrie, Perthshire, took the decision to show just what McCartney was capable of in protest over the sentencing guidelines for under-25s which have seen child rapists like Hogg getting community service and serial offenders like McCartney receiving ­sentences described by victims as "pathetic".
Carrie said: "I wanted to scream when the judge sentenced McCartney to just one year in jail for raping me. Today there are tears of relief knowing the Lord Advocate is considering appealing McCartney's lenient sentence, and the guidelines on youth sentencing will be reviewed.
"Teenage rapists and violent ­offenders should never be sentenced according to their age. Guidelines that led to these scandalously lenient sentences must be scrapped immediately as they are not for purpose.
"The need to protect society and ­placing victims first should be foremost in our criminal justice system. That clearly has not been happening in these controversial cases."
'Urgent steps'
Carrie said she and other victims are "depending" on politicians and the Lord Advocate taking a stance against age-related sentencing. She said: "Unless urgent steps are taken to correct these appalling injustices, why would victims even think about coming forward in future? What would be the point of putting themselves through the trauma of a trial only to see their attackers receive joke sentences?
"The chance of getting justice was shamefully slim before youth sentencing guidelines were introduced.
"These ill-conceived guidelines have proved to be making a bad situation even worse, dragging the justice system back into the dark ages. Age-related sentencing is completely inappropriate for crimes of rape and serious violence."
McCartney's second rape victim, ensnared by the baby-faced farm hand while he was "out on a tag" for battering Carrie, is relieved he now potentially faces a longer sentence on appeal.
The teacher, who has moved to another part of the country to rebuild her life after the trauma, said: "Nobody can turn the clock back on what McCartney did to us. We are having to live with that. But I am thoroughly relieved the Lord Advocate is considering an appeal.
"A tougher sentence is the only thing that can deter him from continuing to rape and abuse in future. McCartney has consistently refused to accept he has done anything wrong, so the only way to protect future victims is to see him kept behind bars."
The Crown Office and Procurator Fiscal Service has confirmed it is "giving careful consideration to the question of marking an appeal in this case".
It is also set to appeal the sentence given to Hogg, who received 270 hours' community service for repeatedly raping a 13-year-old girl at Dalkeith Country Park five years ago. Hogg, whose lawyers are attempting to appeal his conviction, was 17 when the rapes took place.
The Scottish Government said: "The independent Scottish Sentencing Council is undertaking a review of the young people guideline to assess how it is operating, as required by law. The Scottish Government supports that review."
---
View from the courts: Guidelines draw on the latest scientific research
Scotland's most eminent criminal KC Thomas Ross explains the new sentencing guidelines.
Part one of the Criminal Justice and Licensing (Scotland) Act 2010 established the Scottish Sentencing Council, which became operational in October 2015.

To promote consistency in sentencing practice and greater awareness and understanding of sentencing policy, the council is bound to prepare guidelines relating to the sentencing of offenders. Before such guidelines become effective, consultation with the Scottish ministers and approval by the high court is necessary.

This case concerns one such guideline, entitled Sentencing Young People, which became effective on January 26 2022. A young person is defined as a person under the age of 25 when convicted. It draws upon scientific research, said to demonstrate that certain parts of the brains of young people are not fully developed, with the result that they are, for example, less able to exercise good judgment when making decisions and may be less able to think about the impact of their actions upon their victims.

The guideline concludes that 'the culpability of a young person will generally be lower than that of an older person' – with the result that 'if a custodial sentence is imposed upon a young person, it should be shorter than that which would have been imposed upon an older person for a similar offence'. In passing sentence, a judge must have regard to any relevant sentencing guideline. As every accused person has the right to appeal against sentence, every judge knows that he/she might require to set out in writing how the guideline was reflected in the sentence. The guideline first hit the headlines in April when Sean Hogg, a 17-year-old who raped a 13-year-old girl, avoided detention and was instead sentenced to 270 hours of unpaid work. The sentencing judge Lord Lake stated the guideline compelled him to regard rehabilitation of the offender as a 'primary consideration' and that imprisonment would not contribute to his rehabilitation.

The case highlighted one of the problems with the guideline – it can be seen as focusing on the interests of the offender – to the exclusion of other competing interests.
---
Critics demand rethink to ensure public retain faith in justice system
Victims and campaigners have slammed the controversial youth sentencing guidelines drawn up by Scotland's most powerful quango.
Few will ever even have heard of the existence of the Scottish Sentencing Council (SSC). But its guidelines helped keep Sean Hogg, the rapist of a 13-year-old schoolgirl, out of jail and led to a judge imposing just a year for triple rapist Ruaraidh McCartney because both were under 25 when they committed the crimes.
The Hogg rape prompted author JK Rowling to say: "Progressive Scotland 2023, where a man gets no jail time for raping a 13-year-old girl in a park. Young Scottish men are effectively being told 'first time's free'."
The controversial youth sentencing guidelines were brought in last year. Critics say the SSC, an independent advisory body, provides layer after layer of non-accountability which allows the Scottish Government to distance itself from public fury over the lenient sentences.
Set up in 2015, the SSC was given powers by the government to issue guidelines used in court.
Led by the Right Hon Lady Dorrian, the Lord Justice Clerk, the SSC consists of Lord Matthews, Lord Colbeck, Sheriff Iain Fleming, Sheriff Amel Elfallah, JP Susan Fallone, prosecutor Lindsey Miller, Louise Arrol KC, solicitor Joanne McMillan, DCC Malcolm Graham of Police Scotland, victim expert Lynn Burns and Stirling University lecturer Hannah Graham.
None of them are paid a salary despite their hugely influential positions. The SSC issues sentencing guidance to judges and ensures "consistency".
It says judges must "take account" of SSC guidelines, and if they don't, they must "explain why". At the same time, the SSC insists it is "independent", and that sentencing is up to the judges.
Campaigners and politicians are now demanding swift action from Scottish ministers to ensure that serious violence and sexual crime are excluded from the guidelines.
Retired sheriff Douglas Cuisine said: "These guidelines were brought in to deal with teenagers who perhaps get drunk and smash a few windows because they are too immature to understand the consequences of their behaviour on the rest of their lives.
"They were never designed to deal with the perpetrators of serious crimes of violence or rape.
"It is simply not good enough for the government to shrug and say 'sentencing is down to the judges, nothing to do with us'. They are the ones who made this mess happen by setting the Scottish Sentencing Council up to distance themselves from the public fall-out over controversial sentencing.
"If the government don't urgently sort this out, the public will lose all faith in our criminal justice system."
The former sheriff said the rehabilitation of young people and alternative sentencing to turn lives around is "positive and should be encouraged".
But he added: "While these guidelines no doubt came from a good place, judges are perfectly capable of doing their job."
Former temporary high court judge Kevin Drummond said: "It tends to be forgotten that guidance is no more than that. It is not law."
He said it would be a "grave error" to attempt to exclude "judicial independence from specific defined categories of crime such as sexual offences".
He added: "Judges are paid to exercise their discretion. There has been a growing trend that just about every statute makes provision for ministers to be able to issue rules or guidance. This is part of an identifiable trend designed to remove, or at least to qualify, the discretion of presiding judges.
"A school of thought has emerged which attempts to replace personal responsibility for crime with notions derived from social wellbeing. In my opinion, it is all part of the same process which has become apparent in Scots law of paying lip service to judicial independence while undermining it at every opportunity. Political influence has been allowed to insinuate itself into our legal system for too long."
Scottish Conservative shadow justice secretary Russell Findlay said: "Our party has been clear – these damaging guidelines must be scrapped and the justice secretary needs to sit down with her sentencing quango and start from scratch. At the very least, their policy of extreme leniency should not apply to violent sex criminals.
"It's remarkable that this radical change to Scotland's justice system should have been imposed by a small, little known but powerful clique and with zero scrutiny from the Edinburgh parliament."
Scottish Labour justice spokeswoman Pauline McNeill said: "There is mounting evidence that these guidelines are failing victims and undermining public trust in our justice system.
"It is welcome that the Lord Advocate is considering reviewing this shocking case, but this cannot keep being fought on a case-by-case basis."
The SSC says on its website that it is a "myth" that the organisation is a quango. It said: "Considering the harm caused to victims is a fundamental part of the sentencing process which is emphasised in all sentencing guidelines. Courts are required to have regard to the sentencing young people guideline when an offender is 24 years old or under at the time of conviction. The guideline does not change the assessment of the level of harm caused to any victim.
"Judges can choose not to follow the guideline if they state their reasons for doing so."
---
The expert
We clearly see the horrifyingly lenient sentences being handed down by courts and that there is no protection for victims
By Sandy Brindley, CEO of Rape Crisis Scotland
We had grave concerns at the consultation stage of the initial youth sentencing guidelines because their main focus was a report which stated the brain was not fully developed until 25 years old, rather than the impact crimes such as rape have on victims.
While the basic principle of finding alternative sentencing for young people should be considered, we believe sex crimes and serious violence has such a devastating effect on victims, youth sentencing guidelines cannot deal appropriately with such cases.
The protection of young victims should be paramount, but the changes that have already been made and those currently being planned will make it even more difficult for vulnerable victims to get justice.
We clearly see the horrifyingly lenient sentences being handed down by the courts as a result of youth sentencing guidance, along with cases such as Sean Hogg dealt with by diversion from prosecution.
These sentences send out entirely the wrong message to victims who already struggle get any kind of justice. Little wonder so many report that their experience within the criminal justice system is just as traumatising as the rape they have endured.
At the same time, we have also seen more and more cases being dealt with by the Children's Hearing System rather than the criminal justice system. We envisage the situation is only set to worsen due to proposals to deal with offenders under the age of 25 by the Children's Hearing System.
That will mean there will be no protection for victims, there will be no opportunity for bail conditions to be imposed against alleged perpetrators, and will mean little or no information made available to protect victims or keep them informed.
The whole point of the criminal justice system is to protect society and act as a deterrent.
If serious violence and sexual crimes are not excluded from sentencing guidelines in future, we believe the public will be justified feeling they have been ignored.
Victims will simply lose all confidence in the criminal justice system and no longer feel there is any point in reporting these types of crimes.
---
If you, or someone you know, have been affected by any issues raised in this article, support and information is available from Rape Crisis Scotland. Samaritans can also be contacted – day or night, 365 days a year. You can call them for free on 116 123, email them at jo@samaritans.org ,or visit samaritans.org to find your nearest branch.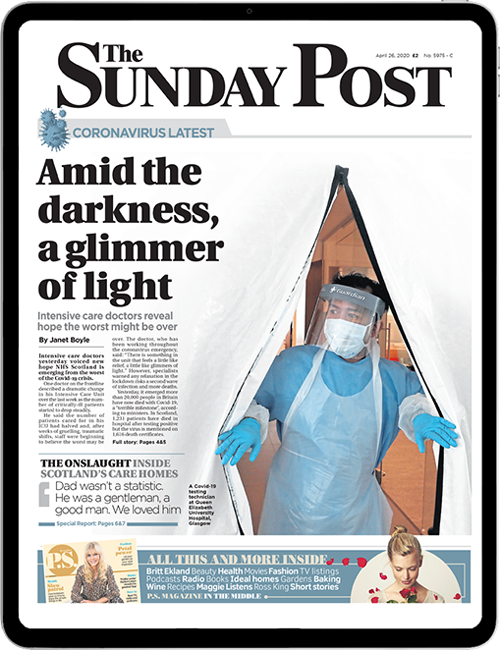 Enjoy the convenience of having The Sunday Post delivered as a digital ePaper straight to your smartphone, tablet or computer.
Subscribe for only £5.49 a month and enjoy all the benefits of the printed paper as a digital replica.
Subscribe