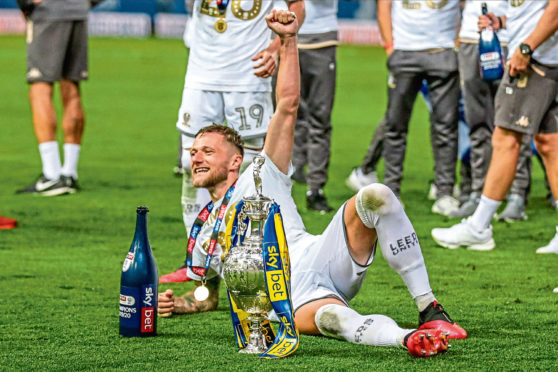 Marco Bielsa has given the city of Leeds a return to England's top flight after an absence of 16 years.
And, according to former Scotland international and Leeds United legend, Eddie Gray, he may well have also gifted Scotland a top-class centre-half in the process.
Liam Cooper, the first Whites captain to win promotion from the second tier since Gordon Strachan in 1990, celebrated the title win by taking both the Championship trophy and a bottle of beer to bed with him.
Pictures posted by the 28-year-old on Twitter showed the scene at his home – alongside a goodnight message to fans – timed just before 5 o'clock in the morning.
It was, Gray insisted, thoroughly deserved.
"Liam Cooper is the most-improved player at Leeds United, and that is saying something because we have been very good this season," said the man who won every English domestic honour with the club, the Fairs Cup twice and 12 Scotland caps.
"The main reason for that is Bielsa. He has transformed Liam from a good defender into a top-class performer.
"He has got him thinking about all aspects of his play.
"His focus and concentration are excellent, which you need to have wherever you play in a Bielsa side because you are going to be expected to be able to receive and distribute the ball with intelligence
"Plus, of course, his strength of character allows him to be a real leader for the team.
"Yet as much as the manager has shaped him, Liam has to take great credit for his development because it has taken a lot of hard work on his part.
"You can tell a player the right thing to do, but for it to work, they have to embrace the message you are giving them.
"That is what has happened with Marcelo and Liam.
"It is fantastic for Leeds because the city can now look forward to the return of Premier League football for the first time in over a decade-and-a-half.
"It is also great news for Scotland. If Liam keeps going the way he has been doing, he must have a strong claim to play in the national team.
"That would really please me because we have had some great Scots at Leeds over the years, with another central defender, big Gordon McQueen, among the best.
"Liam has a way to go to reach his level, but he is on the right track."
McQueen won 30 caps for his country. Cooper has just two to date, both tarnished by defeats against Russia and Belgium in the Euro qualifiers at Hampden last September.
Central defenders work in pairs, and Cooper has teamed up with Brighton's Ben White – on loan at Elland Road for the season – to shut out Championship attackers.
Rated at £40-million by his parent club, the 22-year-old is an elegant defender, who has been tipped for future England honours.
Liverpool have been reported to be considering a move in the transfer window.
Those who like to find fault with Leeds' success suggest his skills have flattered his temporary employers in general and, in particular, have made Cooper look better than he is.
"Listen, there is no question that Ben is very, very good," said Gray.
"The club are doing everything they can to keep him for next season, and I hope they succeed because I would love to see him play for Leeds United in the Premier.
"It is unfair, though, to talk about Ben being the reason for promotion.
"Bielsa has built a great side and this title was a real team effort from the players and the coaches together.
"If they can't keep Ben White, then they will have the resources available to find a replacement and the team will go on.
"Of course, it is going to be a step up in quality.
"The Premier League contains some of the best players in the world.
"But there is reason to be confident they will thrive – and I include Liam in that prediction.
"Leeds' defence was one of the best in England last season, and he made an important contribution."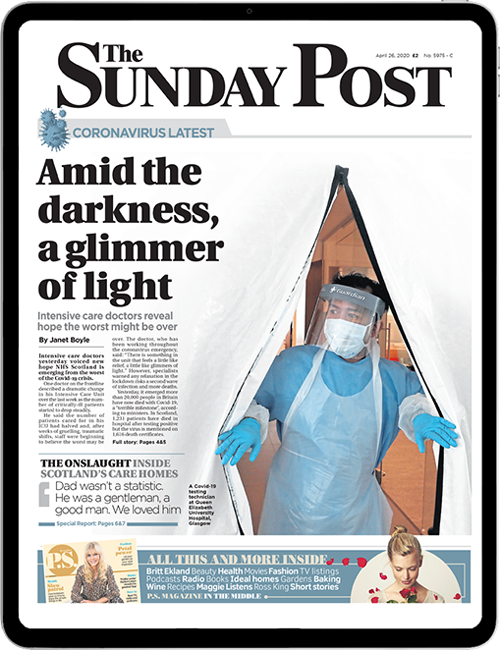 Enjoy the convenience of having The Sunday Post delivered as a digital ePaper straight to your smartphone, tablet or computer.
Subscribe for only £5.49 a month and enjoy all the benefits of the printed paper as a digital replica.
Subscribe