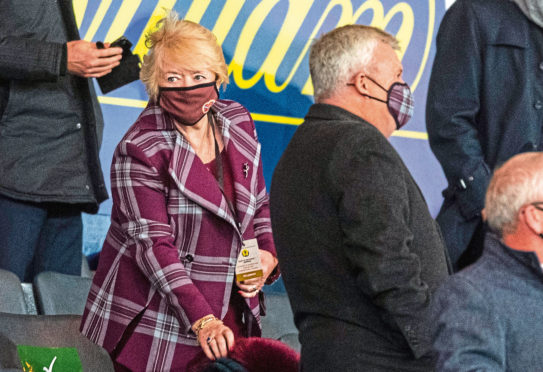 2020 will never be forgotten, a year like nobody has ever experienced before.
Let's hope that 2021 can be more pleasant for us all.
At the moment, football is being dictated to by what is going on around the world, and there's no escaping that.
The only difference between now and eight or nine months ago is that the football is back – with restrictions – and games are having to be postponed due to positive Covid-19 tests.
It seems that every time we get a wee boost, and think there is light at the end of the tunnel, we get another setback.
The decision-makers appear to be getting battered at every turn.
Listen, they have not been perfect, and will continue to make mistakes. But we need to back them.
We just can't be complaining all the time.
We need to adhere to the rules and guidelines – regardless of how frustrating they are – and not look to find ways to bend around them.
There appears to be genuine optimism that the vaccines are going to work, and we will all be in a much better place in three or four months' time. Let's hope so.
And if that means we can get supporters back into stadiums before the end of the season, that would be fantastic.
If there is a proper atmosphere inside the grounds for the final few league games of the campaign – and maybe cup semis and cup finals – what a boost that would be for everyone.
Supporters are the lifeblood of the game, but they also need to take stock every now and again and be more aware and more responsible.
The way some of them use social media to vent their anger towards managers goes way over the top.
They have every right to voice their frustrations, I get that.
But do it in an adult and respectful manner.
Some of the stuff can be vicious and sinister, and is totally out of order.
For example, the letter containing racist remarks that was sent to Kilmarnock manager, Alex Dyer, was completely unacceptable.
He doesn't deserve that kind of dialogue towards him, and the person behind that letter should be ashamed, and brought to task.
Another feature of 2020 was players taking the knee in support of Black Lives Matter and that is ongoing.
Racism in all walks of life – not just football – has to be stamped out and the culprits caught.
That kind of thing has no place in society.
The life of a manager is hard enough without Alex having to deal with that kind of issue.
They face a big task every day to keep hold of their jobs, and you only need to look at the amount of managerial changes already this season for proof of that.
Gary Holt left Livingston, Stuart Kettlewell was sacked at Ross County, and only last Thursday, Stephen Robinson resigned as manager of Motherwell.
Tony Pulis has just been given his P45 at Sheffield Wednesday after 45 days in charge.
He has a great track record, and is well-respected in football. So you wonder what has happened there.
It's been suggested there was a disagreement over the transfer window for this month.
It makes you think that the goalposts have been moved from the strategy and policy that were laid out for Tony when was considering taking the job.
If that was the case, and trust has been broken, then it's best for all to have a parting of ways and move on.
Disagreements in football between the hierarchy and managers will always happen, just as there will be between League executives and directors at club level.
The SPFL, who endured a torrid 2020, is in the middle of one right now after St Mirren and Kilmarnock appealed the decisions to award 3-0 defeats against them after breaches of Covid-19 regulations.
Motherwell benefitted from this decision to the tune of six points and Hamilton were better off by three points.
But they have lost those points right now until the appeal is heard by the SFA on January 14.
It means the bottom seven clubs in the Premiership table have been moving up and down like yo-yos, which has only added to all the uncertainty.
Let's hope that whatever is decided at the appeal hearings is legal and binding, and I'm sure Neil Doncaster and Ian Maxwell would agree on that.
A big feature of last year was Hearts and Partick Thistle taking the SPFL to court – and ultimately losing their case – after being relegated via a points-per-game calculation
We don't need our game to end up back in court again and at the centre of more law cases.
We had our fill of that in 2020, and we don't want any more of it in 2021.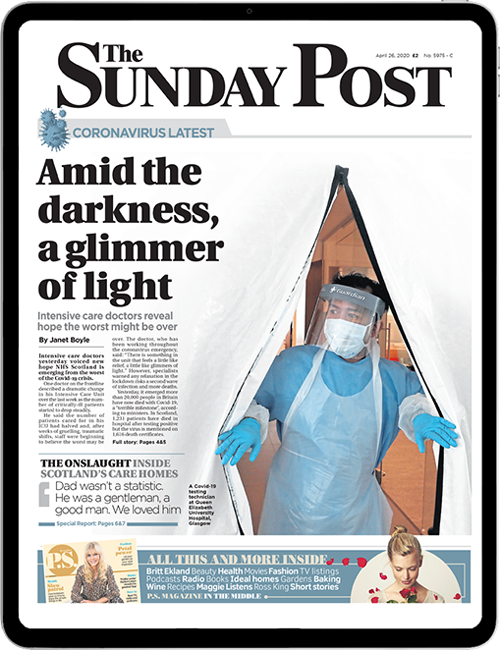 Enjoy the convenience of having The Sunday Post delivered as a digital ePaper straight to your smartphone, tablet or computer.
Subscribe for only £5.49 a month and enjoy all the benefits of the printed paper as a digital replica.
Subscribe