The nail-biting poker game between 007 and the villain Le Chiffre in Casino Royale is one of the best in the history of movies.
Daniel Craig's Bond eventually won the $120 million match but was later tortured by Mads Mikkelsen's sadistic baddie in a blood-curdling scene.
The hit film grossed more than £470m worldwide but few would have guessed Bond's nemesis was based on a notorious occultist who worshipped the devil on the shores of Loch Ness and whose drug-fuelled satanic rituals left a legacy of death and destruction.
Aleister Crowley – one-time master of Boleskine House near Inverness – met James Bond creator Ian Fleming during the Second World War and was not only the inspiration for the writer's first great villain but also the grotesque template for most of those who followed. And the reason behind their unlikely, and only, meeting is stranger than the fiction itself. It sprang out of the historic arrival in Scotland in 1941 of Hitler's number two, Nazi chief Rudolf Hess.
The revelation comes in a new book by former Royal Marine commando-turned-author Mark Simmons. For the first time it directly links Fleming's wartime service in Naval Intelligence – the people he met and the adventures he had – with scenes from the 007 tales.
Author Simmons, whose non-fiction explores the links with, among others, Dr No, Thunderball and from Russia With Love, said: "I took on this book because when you read biographies on Fleming they suggest he was mostly desk-driven. But he did have adventures. There were quite a few events in the war where he was at the sharp end. The books and the films were heavily influenced by his time in Naval Intelligence. He met Crowley, just the once, in Torquay."
But it was enough to make its mark. The Cornwall-based writer, 66, who spent part of his childhood in Helensburgh where he grew up on a diet of The Broons, but became fascinated with Fleming, who had Scots blood in his veins, told The Sunday Post: "After his death in 1947, Crowley became the inspiration for Bond's first villain Le Chiffre.
"And Le Chiffre becomes a blueprint for most of the Bond villains. Almost all are grotesque in one way or another. Several have huge bodies, be they over 6ft like Le Chiffre or short and squat like Auric Goldfinger, who is 5ft tall; most weigh in at 18-20 stone. They are pretty much all megalomaniacs obsessed with power and world domination."
The dad of two, who has two grandchildren, said Crowley and Fleming – who had been a reserve officer in the Black Watch before joining Naval Intelligence – met after Hess's arrival in Britain in 1941. The Nazi parachuted into a farm in Eaglesham, East Renfrewshire, on a peace mission but Simmons said the occult may at one point have been considered as a potential lure for the deputy fuhrer, who was fascinated with the paranormal and astrology.
Head of wartime MI6 Maxwell Knight, a colleague of Fleming, knew Crowley. And Knight and Fleming are thought to have discussed a ruse to bring Hess to the UK using Crowley as bait.
Although the stunt never got off the ground, a meeting did go ahead. The former Green Beret said: "Once Hess had arrived, Fleming did approach Crowley for help with the interrogation. Knight was against this but Fleming found out Crowley was living near Torquay on his own. The ugly old man with pock-marked face and pointed ears amused himself by writing patriotic poetry to aid the war effort."

Crowley followed up on Fleming's visit with a letter offering his services to the director of Naval Intelligence, Admiral John Henry Godfrey – Fleming's boss and the inspiration for his character M – but Simmons said Godfrey disliked Crowley's chequered history and turned him down.
Crowley, the son of a Plymouth Brethren preacher, labelled "The Beast" by his own mother, inherited a chunk of his father's wealth, and bought Bolskine House in 1899. He left in 1913. Locals said the evil spirits he invoked there remained. Crowley is said to have admitted his rituals had gotten out of hand. Strange events saw his housekeeper's two children die mysteriously and one of his employees try to murder his entire family.
Fleming pulled no punches when finally describing the character Crowley inspired in the famous scene at the card table in the Montenegro-set Casino Royale, writing: "a doll-like gaze, thick hands with stubby fingers; he is a drug addict inhaling Benzedrine at the table."
This scene, too, is rooted in fact. Simmons said: "During the war Fleming and his boss Admiral Godfrey went to Estoril in Portugal. On their second evening there, they went to the casino. Ian tried his hand at the table, playing a long, unsuccessful game until he was cleaned out of a modest amount. During the game he was supposed to have whispered to Godfrey: 'Just suppose these fellows were German agents. What a coup it would be if we cleaned them out entirely.'
"That comes into the famous Casino Royale scene when he is gambling against Le Chiffre. The torture scene is taken from the book and North African torture methods Fleming would have been aware of. And it is very graphic. The film sticks pretty closely to the book."
Ian Fleming's War: The Inspiration for 007 by Mark Simmons is out next month
---
Bond begins
Author Mark Simmons has detailed the real-life adventures which may have shaped Ian Fleming's fictional exploits in his best-selling 007 novels
Dr No
The sixth Bond novel and first film has its origins in wartime Operation Tracer.
The evil Dr No is based on an Island off Jamaica where Fleming had a home called Golden Eye. His lair is inside a mountain that houses a warren of tunnels. Simmons said: "Dr No interferes with rocket launches using radar. This is all based on the Rock of Gibraltar and its 30 miles of tunnels. If the Germans had taken Gibraltar, Britain would have had a team of people to watch the shipping going through the Straight of Gibraltar and radio back to London. But the Germans didn't invade so it was stood down."
Thunderball
Operation Ruthless, an attempt to gain access to German Enigma codebooks, inspired Fleming's 1961 novel.
The author was said to have admired the skill of the Italian commando and frogman unit nicknamed XaMAS, that operated from 1941-43. They were attacking British shipping in Malta using frogmen mounted on two-man submarines from a partly submerged Italian shipwreck.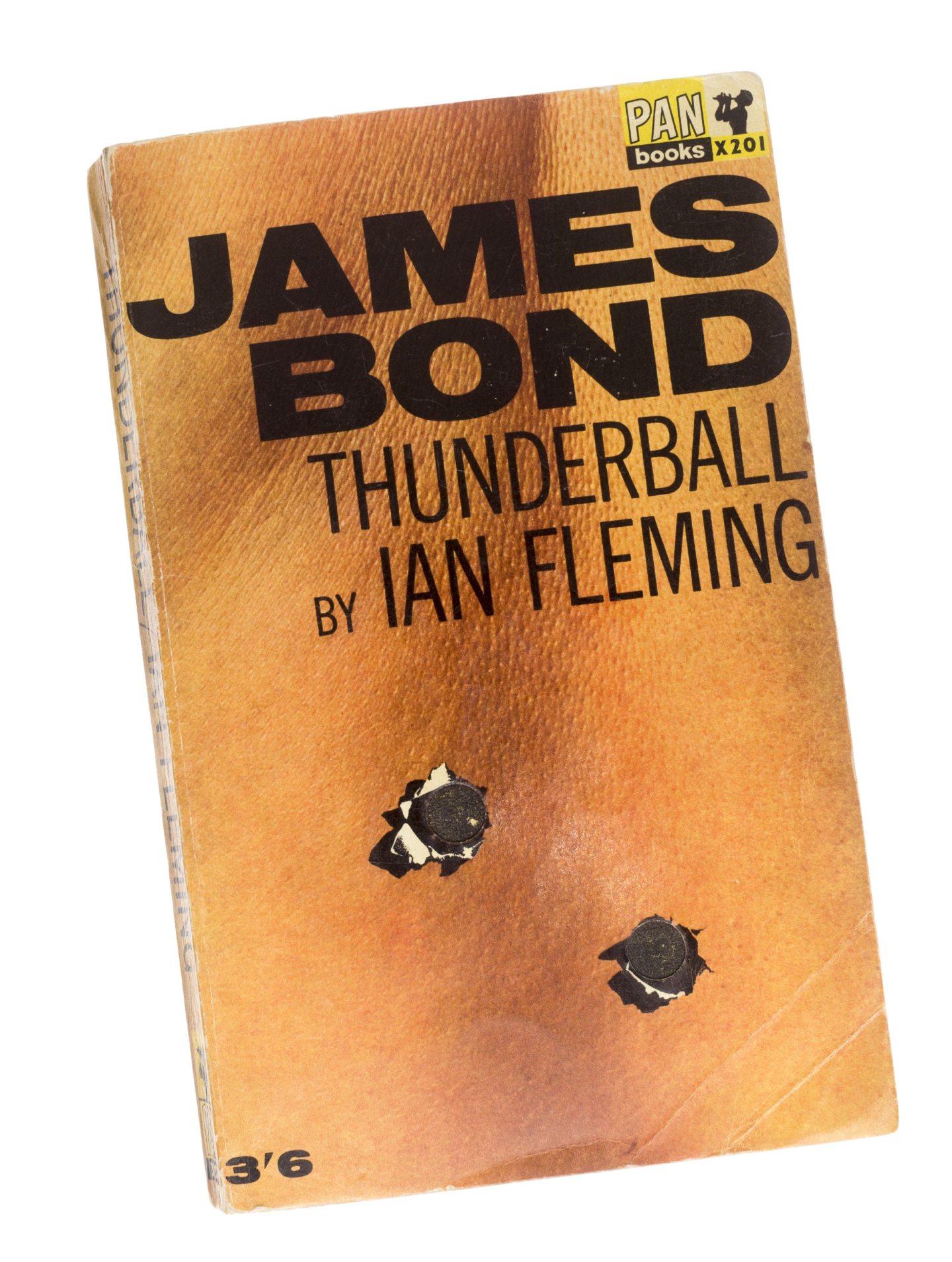 Simmons said: "In Thunderball you have the Disco Volante, the ship run by Fleming's fictional Spectre (Special Executive for Counter-intelligence, Terrorism, Revenge and Extortion) which has an underwater chamber. It is used by the villains to retrieve warheads from a British bomber they stole and crashed into the sea off of one of the West Indian islands so they could hold the world to ransom."
From Russia With Love
Fleming, who is credited with the launch of 30 Commando, the specialist unit that went into enemy territory to lay hands on intelligence material such as the codebooks and the Enigma code machines, came up with one of his best storylines for From Russia With Love, according to his biographer.
Simmons said: "Bond (Sean Connery) is lured to Istanbul by consulate cipher clerk Tatiana with the promise of a Spektor machine (Lektor in the film). The fictional cypher machine looks like a typewriter and is almost exactly the same as the Enigma machine, which Fleming would have come across during the war."
The movie also contains the famous scene in which Q, played for the first time by Desmond Llewelyn, gives Bond his trademark attache case containing secret weapons. The writer said that, like his protagonist, Fleming also used to carry a Commando knife made by Wilkinson's and engraved with his name and rank on the blade.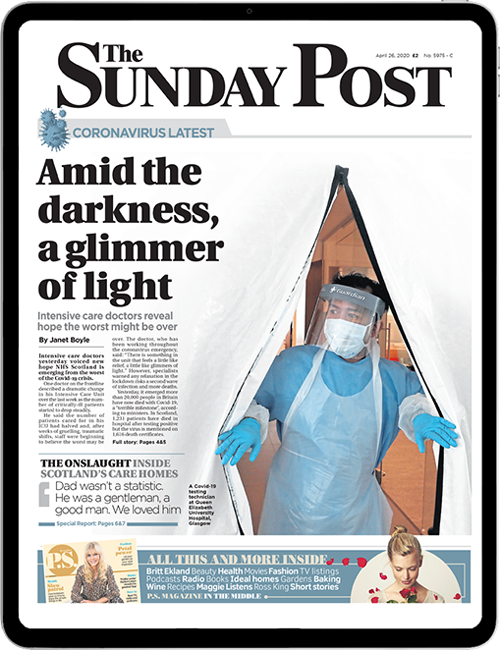 Enjoy the convenience of having The Sunday Post delivered as a digital ePaper straight to your smartphone, tablet or computer.
Subscribe for only £5.49 a month and enjoy all the benefits of the printed paper as a digital replica.
Subscribe