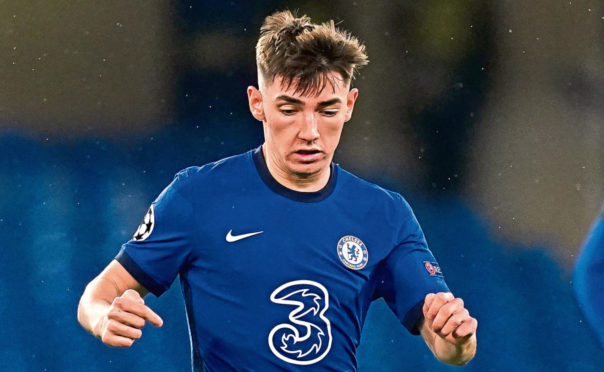 Steve Clarke admits that the thing he is dreading most about 2021 is having to tell some players they are not going to the Euros.
But the Scotland boss insists there are still places up for grabs.
With his squad restricted to 23 places for this summer's Finals, Clarke knows there will be at least a team's worth of talent, all with legitimate claims, who will have to be left behind.
The left-back position sums the situation up, with Andy Robertson, Kieran Tierney and Greg Taylor all performing at a high level for Liverpool, Arsenal and Celtic respectively.
Throw Aaron Hickey – the teenager who has made a big impact in Serie A with Bologna – into the mix, and the competition for places is clear.
With the situation replicated all over the pitch, some high-profile casualties are inevitable.
"There's going to be a helluva lot of good players who will miss out," admitted Clarke.
"It's the most difficult part of the job. One of the hardest parts of being a football manager is picking a starting XI, and having to leave people on the bench.
"Even harder than that is leaving people out of your squad altogether.
"That is something I am going to have to address. I can have some empathy with them, if not sympathy.
"I have been in a similar situation where I was very close to being involved in the Italia '90 squad under Andy Roxburgh.
"I was in the final group who went to a pre-tournament camp in Italy, but I missed out on selection.
"So I am going to understand how they feel. I am sure they will all take it in the right way, whoever doesn't make it."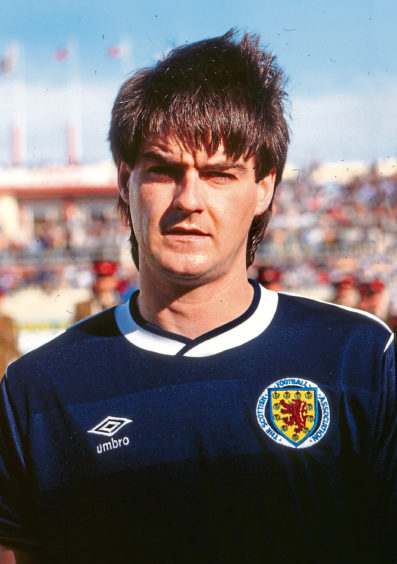 As the man in charge of what will be the country's first appearance at a major Finals since the World Cup in France in 1998, the 57-year-old has to try to pick the strongest possible group for the job.
At the same time, he knows that making too many changes could undermine the sense of togetherness that helped Scotland win through in the first place.
"We have a lot of good young players coming through," Clarke continued.
"You have Billy Gilmour at Chelsea, Celtic's David Turnbull, Lewis Ferguson at Aberdeen, Ross McCrorie there too and Robby McCrorie at Livingston.
"Ryan Porteous of Hibernian has been in the squad before, so there are a lot of good Scottish players coming through.
"There are places up for grabs. I think that's got to be a motivating factor for everybody who thinks they have a chance of being in the squad.
"But I do have to get the balance right between improving the squad a little bit, without making wholesale changes to a group of lads who have done fantastic.
"When you think it's been 23 years since we were last in a major tournament, these boys have got us there.
"They deserve the chance to play in that tournament.
"Listen, every professional footballer is very ambitious. So if you can add one or two players who would make the squad – or team – better, then they would be accepted.
"But I think if you go down the route of bringing in five, six, seven or eight players in, then it would be really unfair on the players who got us there.
"The harmony of the squad – the togetherness – is a big thing.
"One of the things I've tried to do since I got the job is to keep the nucleus of the squad the same.
"I don't see that changing, to be honest.
"Injuries permitting, yeah, you probably already have the nucleus of the squad that is going to be there."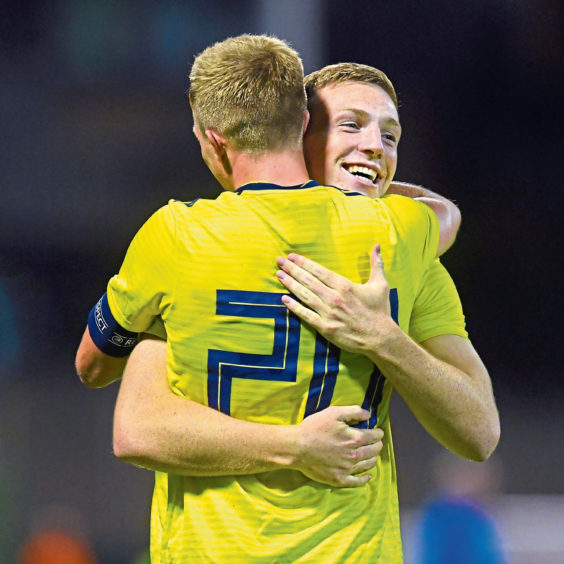 If there is a consolation for Clarke about the selection headache ahead, it is that it lies a long way off.
"There is a long way to go before I pick that squad," he said.
"I've got to pick a larger squad for the March games, the World Cup qualifiers.
"We are in a group where all the teams in there will be thinking there are points to be won.
"Hopefully, we are not in the same situation as last time where we had one team, Belgium, who won every game and took 30 points.
"I don't think you will have that this time."
Billy Gilmour, Chelsea's exciting midfield prodigy, is one player most Scotland supporters would love to see make the squad for the Euros.
Winner of multiple Man-of-the-Match awards in his scarce appearances with the Stamford Bridge club, the 19-year-old is viewed as possessing the X-Factor that could help deliver victories at the very highest level.
Clarke, though, is circumspect on his prospects of making the cut this summer.
"Without going overboard on one player – I don't like to do that – Billy is a good player," he said.
"There's no doubt about it. He's very highly thought of at Chelsea, and – being an Ayrshire boy like me – he must have a great character!
"But he needs to play games. I don't think anyone would disagree with that.
"Even the people at Chelsea know he's got to play a few more games than he has at this moment in time.
"He's one for the future, absolutely."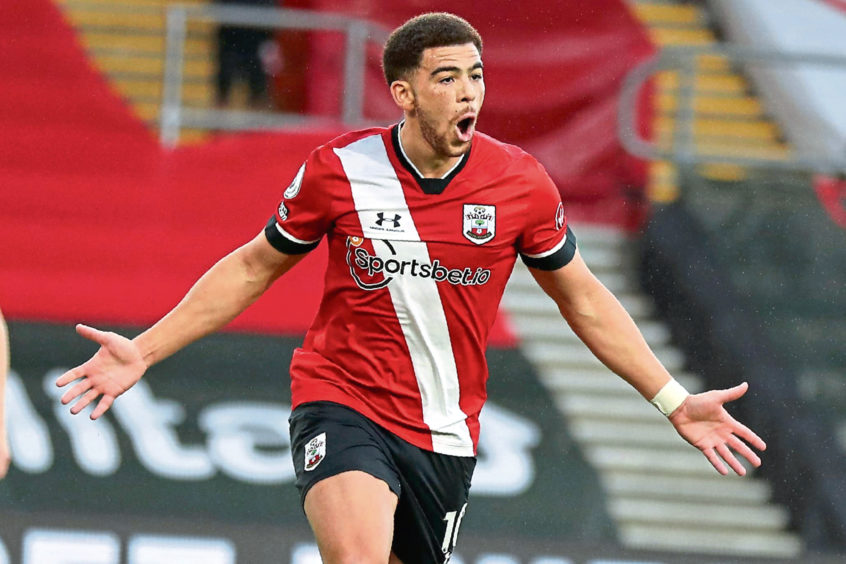 Clarke is positively discouraging on the chances of any completely new faces being brought in for the Euros Finals.
The likes of Che Adams and Matt Targett, of Southampton and Aston Villa respectively, having been touted for call-ups.
But the Scotland boss said: "That's a really difficult one.
"I'm a Scotsman, born and bred, and if players have been approached to play for the national team and have turned us down, then I'm not so keen to go chasing after them.
"I have to be honest on this.
"If there are players out there who have been approached, but have turned us down for whatever reason – and normally the reason is that they can play for another country – then I think it's up to them to come chasing us.
"They have to put their case to us about why they should be involved in the squad.
"That's my gut feeling on it.
"Nobody that's good enough has offered themselves. My brother offered!
"You read a few bits and pieces in the paper that there are people who want to be involved in a major European Finals.
"But I have to make sure I get the balance right between being loyal to the players who got us there, and trying to improve the squad in a small way."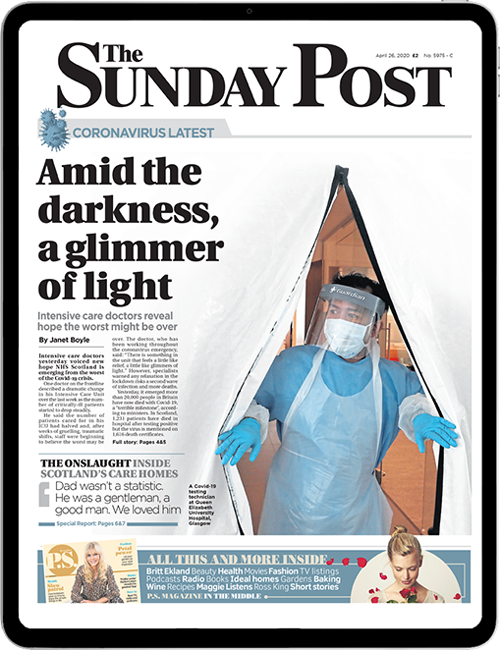 Enjoy the convenience of having The Sunday Post delivered as a digital ePaper straight to your smartphone, tablet or computer.
Subscribe for only £5.49 a month and enjoy all the benefits of the printed paper as a digital replica.
Subscribe