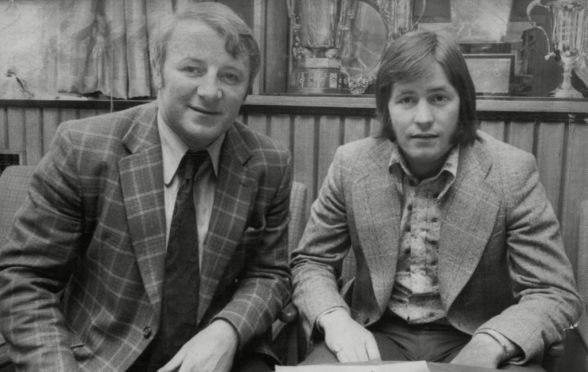 Life was never dull when Tommy Docherty was around.
The passing of "The Doc" at the age of 92 is being mourned by all of those who feel we could do with a bit more fun in football.
Docherty was never slow to deliver the wisecracks about his own career.
The gag about having more clubs than Jack Nicklaus was one he made his own.
Jim McCalliog played under Docherty, and the news of his old manager's passing prompts smiles and sadness in equal measure from the former midfielder.
He said: "I was awfully sad to hear that Tommy had died because he was such a big part of my life.
"He signed me for Chelsea when I was 17, and later gave me the chance to play for Manchester United.
"I still used to call him 'The Boss'. I found it hard to call him Tommy.
"My main memory of him was that he was always upbeat.
"Whatever was happening, he'd always have people in stitches with his one-liners. He could have been a stand-up comedian.
"You couldn't help but feel good about yourself because he was so positive.
"When I played for him at Old Trafford, Tommy Cavanagh, the assistant manager, had the job of going into the referee's room before the game to hand in the team-lines.
"He would come back with a copy of the opposition line-up and hand it to the boss.
"He would immediately scrunch up the sheet of paper and toss it away.
"'We don't need to worry about them', he'd say. 'We'll concentrate on our game'."
Jim first met Docherty when he was still a schoolboy.
He recalled: "I had walked to Ibrox to play for Scotland Schoolboys against England. We beat them 4-3.
"I walked back home to the Gorbals in Glasgow. My mum gave a piece and jam with a cup of tea, then I went back outside to kick my football about.
"I was called back in, and told a gentleman had arrived to see me.
"I immediately knew that it was Tommy Docherty, the Chelsea manager, sitting in our front room.
"I recognised him from the football annuals I'd read, and had seen him playing for Scotland.
"He said he wanted to sign me, but that was something I couldn't do.
"I had to tell him that I'd already given my word to Don Revie of Leeds United, and I wasn't going to go back on it.
"Fortunately, he didn't hold that against me.
"After three months at Elland Road, he took me to Stamford Bridge.
"He gave me my debut on my 18th birthday in a League Cup tie against Birmingham City."
The pair's relationship survived a couple of occasions where they went in different directions.
Jim went on: "I went to see The Boss in 1965, and told him he wasn't going to like what I had to say.
"I told him I wanted a transfer to get regular football.
"He chased me out of the office, and told me I wouldn't be going anywhere while he was at the club.
"But I was eventually allowed to leave Stamford Bridge, and joined Sheffield Wednesday.
"Tommy later signed me for Manchester United, and although they were relegated, he took the club back up in some style.
"I remember the day we went down, and Denis Law famously scored for Manchester City with a back-heel.
"I saw Denis sitting in the dressing room afterwards, looking pretty unhappy.
"Tommy walked in and I was fearful things might kick off. I shouldn't have worried. He just went up and shook Denis' hand."
Jim was allowed to leave Old Trafford and was sold to Second Division Southampton.
It was a decision that would come back to haunt Docherty when the Saints defeated United in the 1976 FA Cup Final.
Docherty was always very philosophical about one of his old boys getting one over on him, as it so often happens in football.
In fact, he made an attempt to take Jim to Derby County as player-coach when was in charge at the Baseball Ground.
Jim said: "We think about Tommy buying players, but he was really good for spotting young talent.
"He was sometimes a bit wary of older players, so young men trying to make their way in game were people he really appreciated.
"He was never scared to give youngsters a chance. His time in football management was really good for the youth in England and Scotland.
"He was in great form the last time I saw him, and I'm really upset to hear of his death."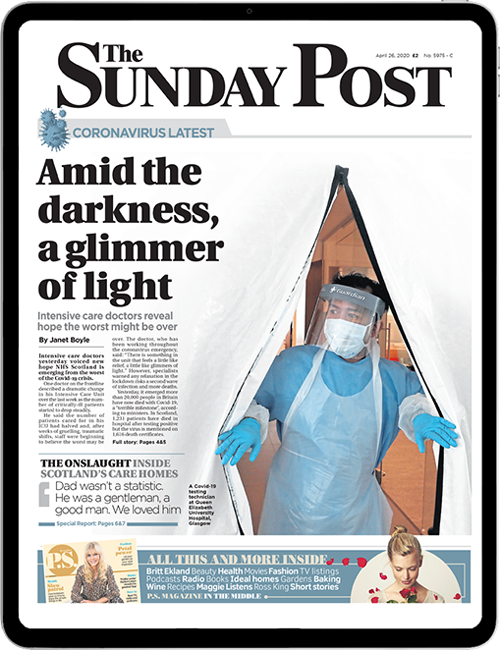 Enjoy the convenience of having The Sunday Post delivered as a digital ePaper straight to your smartphone, tablet or computer.
Subscribe for only £5.49 a month and enjoy all the benefits of the printed paper as a digital replica.
Subscribe