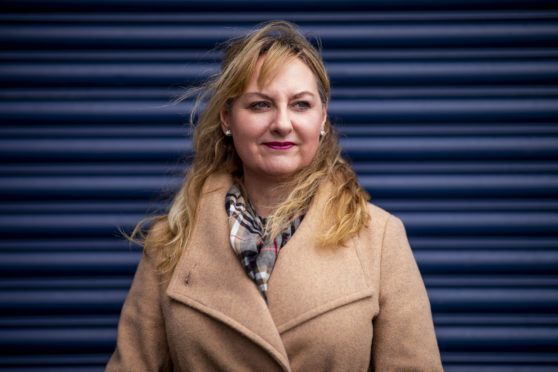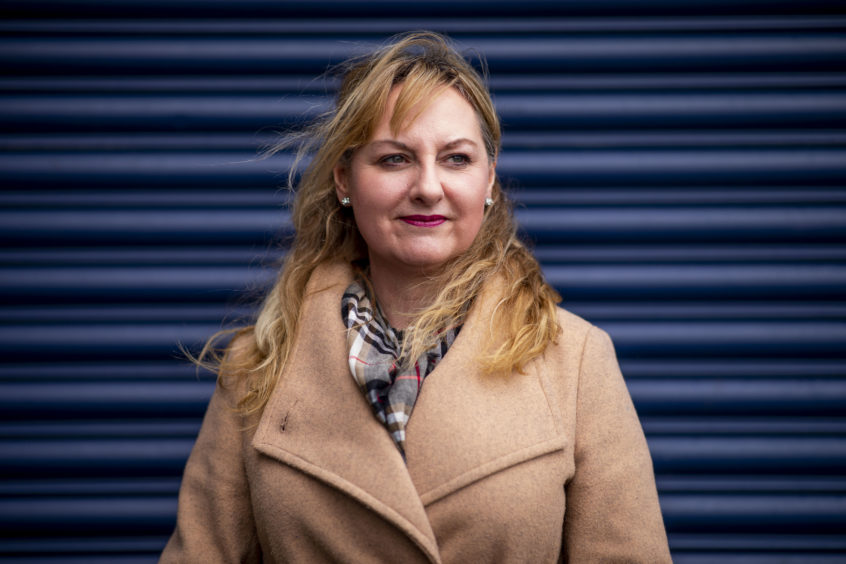 An MP who suffered months of harassment from a serial abuser of women in public life has told how she feared for her life and warned his behaviour is becoming increasingly alarming.
Lisa Cameron spoke out amid escalating alarm at the abuse, intimidation and threats endured by women in public life.
Today, in a series of reports, we detail the scandalous level of abuse and rising concern as Scottish party leaders unite in condemning the sexism and misogyny driving the abuse and pledged zero tolerance in the forthcoming Holyrood elections in May.
Cameron, a clinical ­psychologist, called for her abuser to be placed on a psychiatric treatment order after he was convicted of harassing her, warning his offending may become even more serious if left unchecked.
Brian McKerrow was convicted of threatening another politician seven years ago and Cameron believes he must now be stopped. The Lanarkshire MP endured a campaign of harassment inflicted by McKerrow, a plumber who claims to be a father's rights campaigner, but the abuse left the politician at breaking point when, armed with a megaphone, McKerrow turned up at her office last year, accusing her of covering up institutional child abuse.
The SNP MP for East Kilbride, Strathaven and Lesmahagow said: "It was the final straw after months of increasingly heated emails and calls. It started the year before when he approached me asking for help but I eventually had to report him to the police and then discovered he'd been targeting other female politicians.
"The incident left me in tears. I was badly shaken and suffered dark fears over what happened to my parliamentary colleague Jo Cox, murdered in the street while doing her job."
Cox, 41, the Labour MP for West Yorkshire, was killed in the weeks before the Brexit ­referendum in 2016 by a far-right extremist, prompting a nationwide outcry and increased ­security for politicians.
Cameron is the latest in a long line of women politicians to have suffered threats, abuse or to have been stalked as a result of their job. Earlier this month a survey by Holyrood magazine found nearly half of female MSPs had received death threats – while the figure for all MSPs was one-third. Threats of sexual violence were received by 29% of females but none by male colleagues.
MP Joanna Cherry has said she was sent a serious threat to her personal safety on the day she was axed from the SNP's Westminster front-bench team. She reported the alleged incident to the police and a 30- year-old man has since been charged. The MP had previously received a death threat that led to her been given a police escort to her constituency surgery. Research suggests she is the second most-abused female MP on social media, after Labour's Diane Abbott, who also received racist abuse.
In 2019, Heidi Allan revealed she was standing down as a Lib Dem MP, saying she was: "Exhausted by the invasion into my privacy and the nastiness and intimidation that has become commonplace", while Luciana Berger was forced to hire security guards while working as a Labour MP.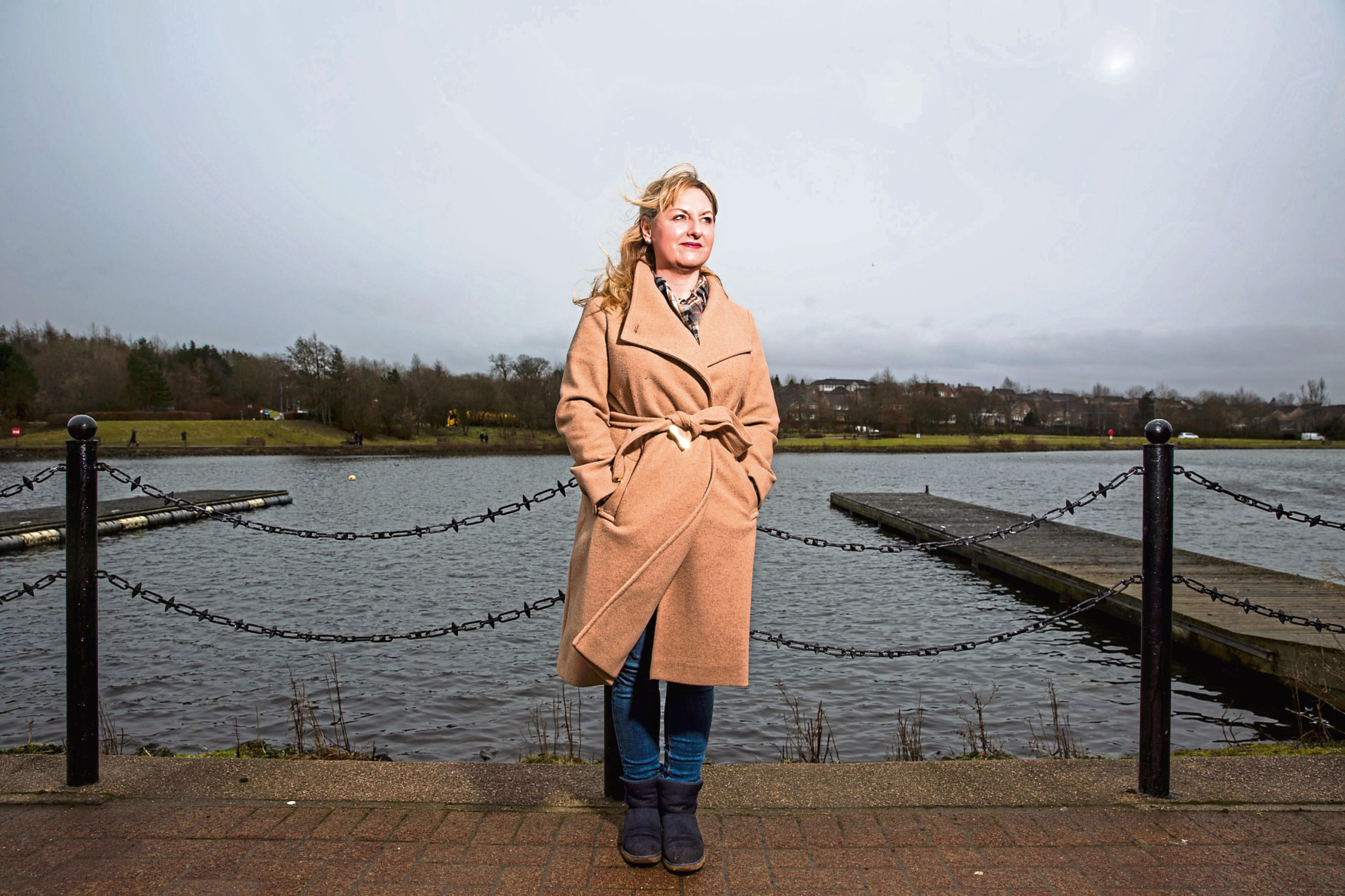 A number of men have been convicted for offences related to threatening abuse towards women politicians in Scotland and England. McKerrow pleaded not guilty to stalking, but took a reduced charge plea deal at Hamilton Sheriff Court earlier this month and will be sentenced on April 1 after background reports.
Six years ago, McKerrow, 49, was sentenced to 300 hours' community service for stalking MSP Christina McKelvie. Cameron said: "My final confrontation with McKerrow was deeply disturbing. I felt trapped in my office, terrified, as he ranted and raved over his megaphone making increasingly disturbing accusations that were untrue and deeply upsetting.
"It reminded me of patients I'd seen at Carstairs State Hospital. There was no reasoning with him. I had an elderly disabled constituent in the office with me, and had to find a way to get us out safely."
Two police officers rescued the women, but Cameron, who gave evidence to the court from behind a screen, said: "As a clinical psychologist I'm very aware just what can happen when people lose control.
"Brian McKerrow's disturbing behaviour was clearly escalating and I sincerely hope the court will find a way of forcing him to have treatment.
"I have two young children. They would have been terrified if he'd turned up at our home and behaved like that."
Action Against Stalking's CEO Ann Moulds, whose 10-year campaign led to stalking being recognised as crime, said: "It's deeply disappointing that, more than 10 years on, the Scottish courts and criminal justice system is still not treating this kind of behaviour with the seriousness it deserves.
"Unless steps are taken to effectively address behaviour like this, it will simply continue and escalate. Behaviour of this kind has a profoundly damaging effect on victims who often, like I had to when it happened to me, uproot their whole lives to escape.
"It's unacceptable ­stalking still isn't recognised by the Criminal Injuries Compensation Authority because it insists there's no physical injury despite the devastating psychological injuries victims endure."
In 2014, McKerrow was ­convicted at the same court of threatening SNP MSP Christina McKelvie. McKerrow had wanted her help in getting access to his children but erupted in fury at McKelvie and her office staff when told she could not help. At the time, the MSP said: "I have never been as unnerved as I have been with McKerrow. At one point he told me that he knew people in the military who would sort us out."
She told The Sunday Post: "It is important that the courts take incidents like this very seriously. Intimidation, threats and abuse – even if confined to online only – have serious and damaging consequences in real life.
"The pressure myself and my office team were placed under due to the harassment from McKerrow was totally unacceptable.
"As a society, we wonder why more young women hesitate to get involved in politics on one hand and then treat this kind of abuse as part and parcel of being a female politician. The authorities must ­continue to demonstrate that such behaviour will simply not be tolerated."
---
It is a frightening place to be when someone is out to get you but you don't now why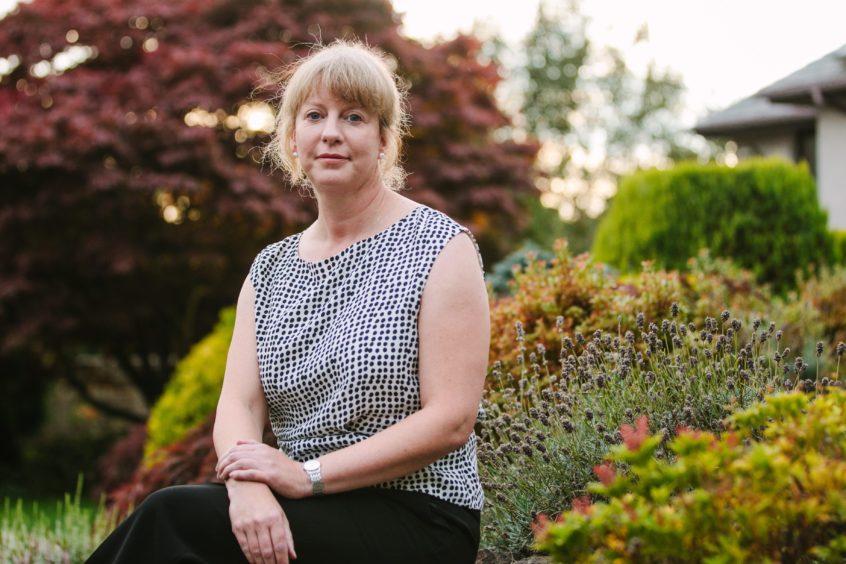 Former health secretary Shona Robison has urged the next generation of female politicians not to be discouraged by the harassment she has endured.
The Dundee East SNP MSP endured threatening emails and social media messages by a stalker, who in one Facebook post called for her to be "terminated".
He repeatedly asked to meet Robison and demanded her staff tell him when she would be in her office. He was found guilty in August 2019 of stalking Robison and detained in a hospital psychiatric ward.
Robison said: "It was quite a difficult time. You feel very vulnerable when someone has identified you for whatever reason and embarks on a campaign of harassment and quite frightening social media posts.
"My case was taken seriously by the authorities and dealt with to a satisfactory conclusion. But it is a frightening place to be when you feel that someone is out to get you for a reason you can't work out."
Robison condemned the "abuse and bile" directed at elected female politicians on social media and also urged politicians to avoid personal attacks on each other.
She said: "I think you can engage in vigorous debate without being abusive. We might fundamentally disagree with each other around big issues like independence or social justice, but you can do that in a passionate way without resorting to hurling abuse.
"We have to make sure that when we are attacking our opponents, we are doing it on the basis of taking on the argument rather than trying to find the vulnerabilities of the person."
Robison said that women considering politics should not be discouraged by her experience.
She said: "I would say to them don't let instances like this put you off because there is so much good you can do as a female politician. There's more to be gained than that has to be a lost, but you need to come in with your eyes open.
"Politicians throughout history have been a target for people who disagree with them, but the difference now is that politicians are more contactable and accessible. That is a good thing but it can also bring this negative aspect as well.
"But I would say to young women don't let some of these instances put you off.
"Politics needs the next generation of young women to come in and make even more improvements for the lives of women and girls coming after us."
---
It is sad that even after the loss of Jo, this abuse continues
The sister of murdered MP Jo Cox says it is deeply distressing that, five years after her death, even more politicians and people in public roles are being abused and threatened.
Kim Leadbeater said everyone has a responsibility for changing the perception that people in public roles are somehow "fair game" for abuse and intimidation.
She warns that change must begin with how politicians speak to each other, setting an example with the language they use and avoiding often aggressive stances in parliament and on social media.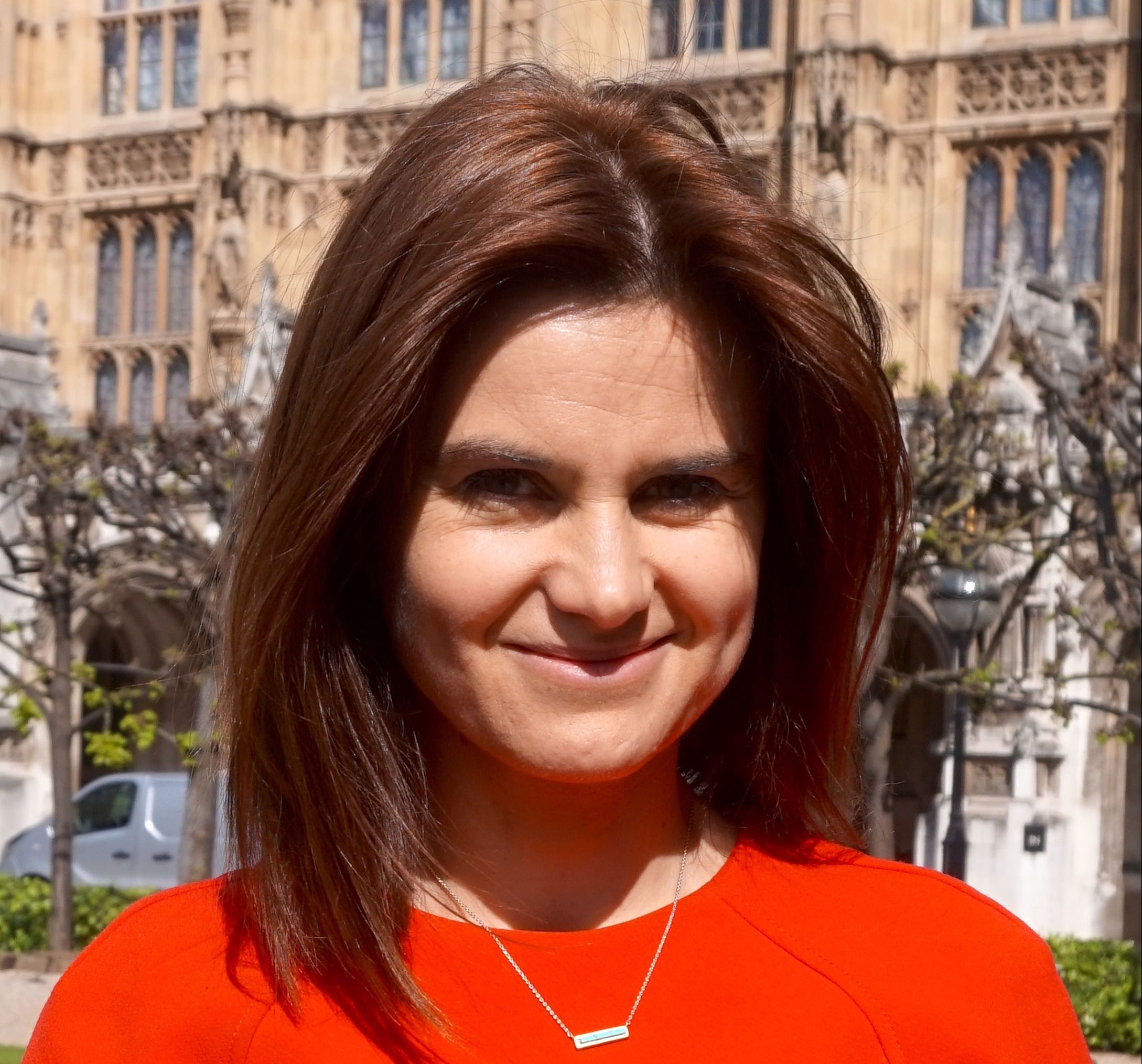 She said: "It's a huge sadness that even after the loss of Jo, this kind of abuse continues.
Indeed, it appears to have increased, particularly towards women in politics and in public positions which can only lead to those talented people
leaving their jobs.
"Politicians can all play a role in changing this by how they speak to each other and conduct themselves, which is why we are delighted that so many have agreed to sign up to a code of conduct so we see an end to the aggressive way they treat each other which encourages others to believe it is acceptable for them to behave badly."
Leadbetter said we need to do a lot more to help communities feel connected and included so they are not drawn to extreme groups such as those which attracted Jo's killer, far-right extremist Thomas Mair, a Scot, who was sentenced to life in prison for fatally shooting and stabbing the Labour MP and mum of two, 41, as she walked in the street in her constituency in Birstall, West Yorkshire.
She said: "Courts and the justice system must also act more robustly to deal with those who behave in a way which leaves others feeling threatened and abused, by imposing the correct deterrents.
"And we must find ways to understand and address why people feel so disassociated that abusive behaviour is acceptable. Too many believe they have no voice, and there is no other way to be heard but to shout and scream at an MP when they are doing their shopping or to behave aggressively towards them.
"Politicians, public figures, and celebrities are only human after all. But sometimes people forget that they are someone's daughter, someone's husband, or someone's sister."
---
Leaders vow zero tolerance of misogyny on campaign trail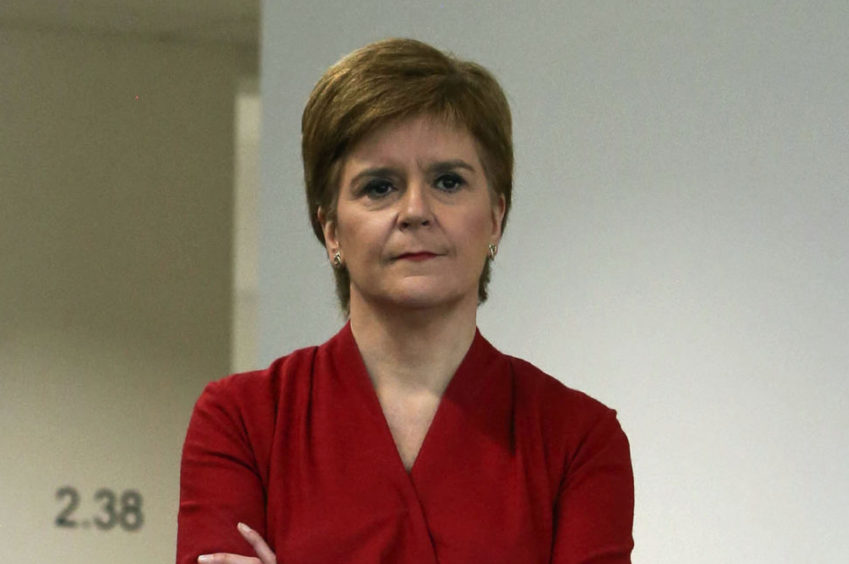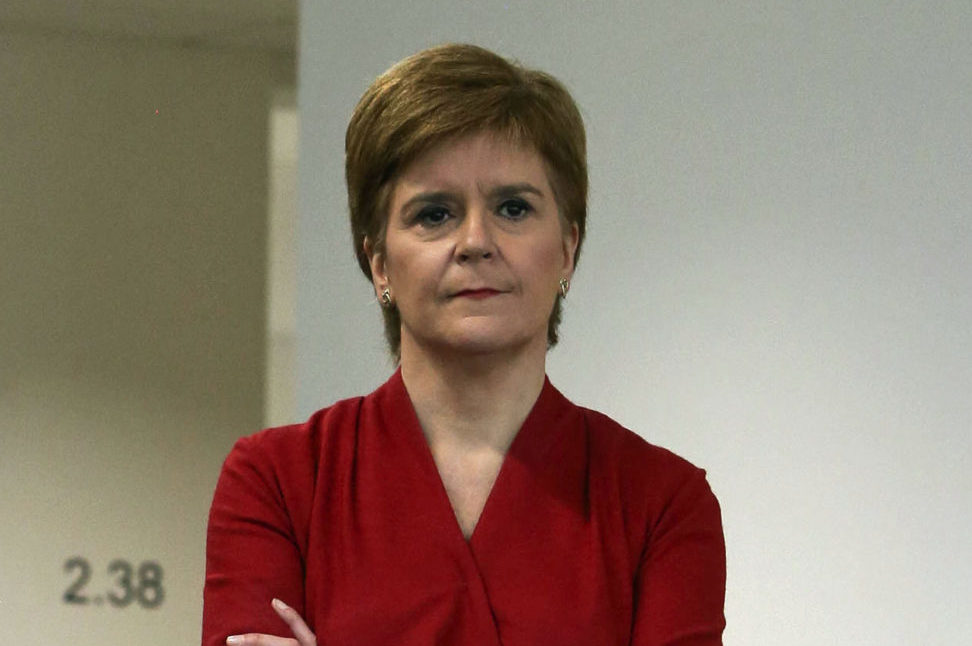 Nicola Sturgeon
First Minister and SNP leader
Women in politics and public life in general have, for far too long, been subjected to horrendous levels of misogyny and gender-based abuse. That is appalling and it needs to stop. While progress has been made in terms of ensuring more women are able to participate in frontline politics, too often we see that ugly, sexist attitudes still linger and have not been left entirely in the past, where they belong.
The SNP is utterly committed to supporting all moves to end gender-based discrimination, and I am happy to endorse a zero-tolerance policy in the coming Holyrood election.
Anas Sarwar
Scottish Labour leader
There is absolutely no place for misogyny, racism or any other form of hatred in our politics, and we will take a zero-tolerance approach to this.
I have worked hard over the past few years to bring our diverse communities together and promote greater tolerance, and I will bring this approach to my leadership of Scottish Labour.
Douglas Ross
Scottish Conservatives leader
Each and every one of us has a duty to lead by example in calling out misogyny. There is no place for it in our party or our country. Disagreement is central to political debate but that must be respectful and should not descend into personal or sexist abuse.
Willie Rennie
Scottish Liberal Democrats leader
There should be no place for sexist or misogynistic behaviour in any election campaign. No one should feel excluded from Scottish public life on the basis of their gender, nor should anyone standing for public office face threats for standing up for what they believe in.
Lorna Slater
Scottish Greens co-leader
Politics remains dominated by men, and this is entrenched by a toxic macho culture of online abuse. The Scottish Greens have selected women to the top of most of our regional lists and we will make sure their voices are heard.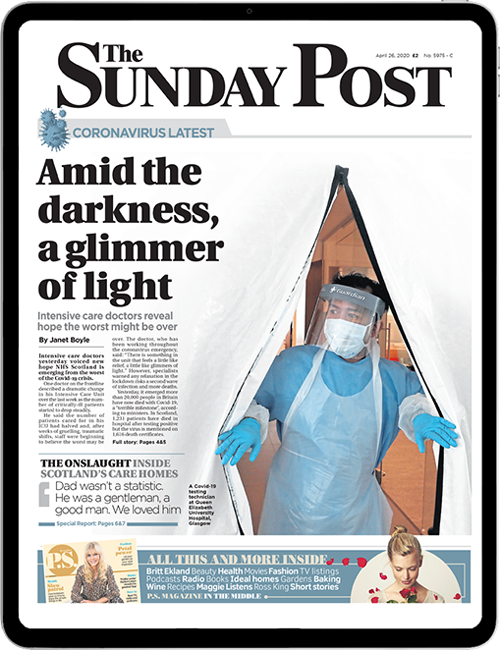 Enjoy the convenience of having The Sunday Post delivered as a digital ePaper straight to your smartphone, tablet or computer.
Subscribe for only £5.49 a month and enjoy all the benefits of the printed paper as a digital replica.
Subscribe