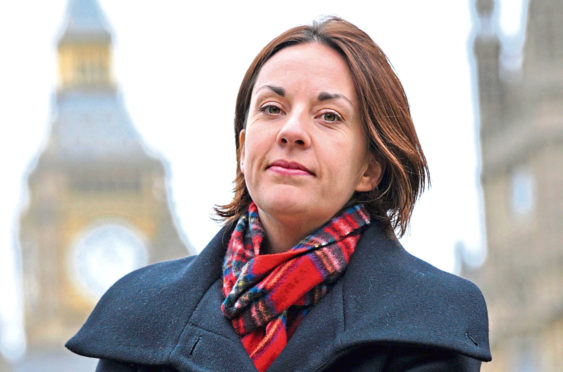 Kezia Dugdale has called for a ban on anonymous social media accounts to tackle the abuse that is discouraging women from entering public life.
The former leader of Scottish Labour, who is now director of the John Smith Centre, based at Glasgow University and launched to promote trust in politics, fears the threat of online harassment is putting women off entering politics.
She said: "What Twitter is doing, from my perspective, is uniting us and dividing us in equal measure. When you're on Twitter, you're forced into a tribe.
"You meet more people like you and fewer people who hold different opinions from you. So we become more united in our own comfort spaces and less tolerant of people who hold different opinions from us. I think that's really bad for politics generally.
"One quick fix is to take away some of the very worst of the abuse people face online. But we also have to start working really hard to defend politics as a force for good, to convince those women who are really active in their community to take that extra step and stand for election.
"If you want to change the law, if you want to make your community a better place, if there is a single issue that you feel really passionate about, politics is a way to change that. Let's tidy up the bad stuff, but let's also advocate for the good in politics as well."
According to research, former Labour Shadow Home Secretary Diane Abbott was the victim of almost half of the abuse directed at female MPs on Twitter during the 2017 general election campaign.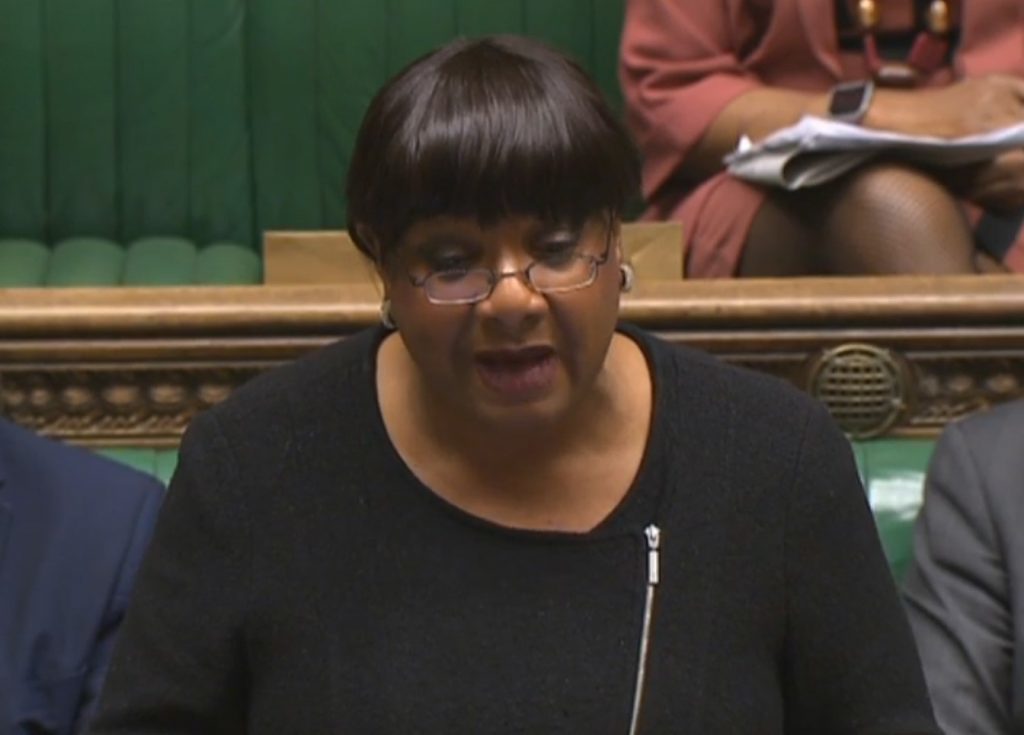 Dugdale said: "There's no doubt that that's partly because she's black and partly because she's a woman. You have misogyny compounded by racial discrimination in Diane Abbott's case, but misogyny is something that all women in politics face.
"Our country is still structurally unequal because politics is still seen as something for middle-aged, middle-class white men. Until that fundamentally changes, and we upset that order so that politicians look like the country they seek to serve, it is always going to be the case that minorities are targeted.
"Women are a minority in politics, and have been in the Scottish Parliament since 1999, and that minority status is compounded if you dare to be a woman of colour or of a different sexual orientation."
Dugdale served as a Labour MSP for eight years and two years as party leader.
She said: "I don't think anyone would have said the head-to-heads between me, Nicola Sturgeon and Ruth Davidson were any less combative than they would have been with three men. So it's not about saying everybody has to be nicer to each other. What we have to do is disagree better, to tone down the language of politics a little bit, and create more space for people to debate ideas and to compromise."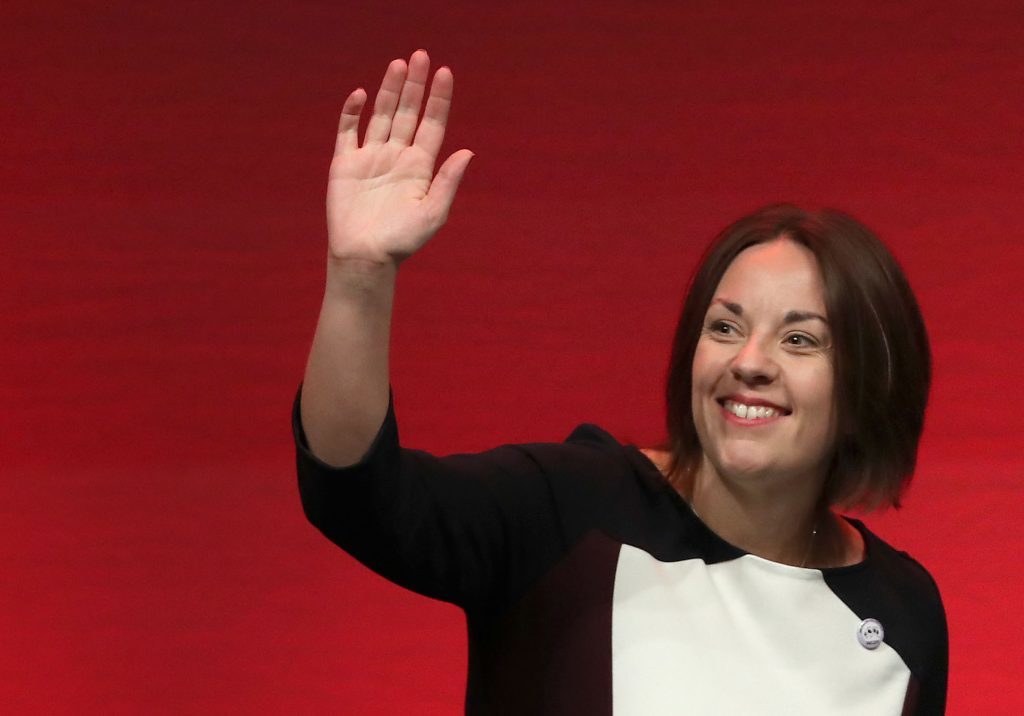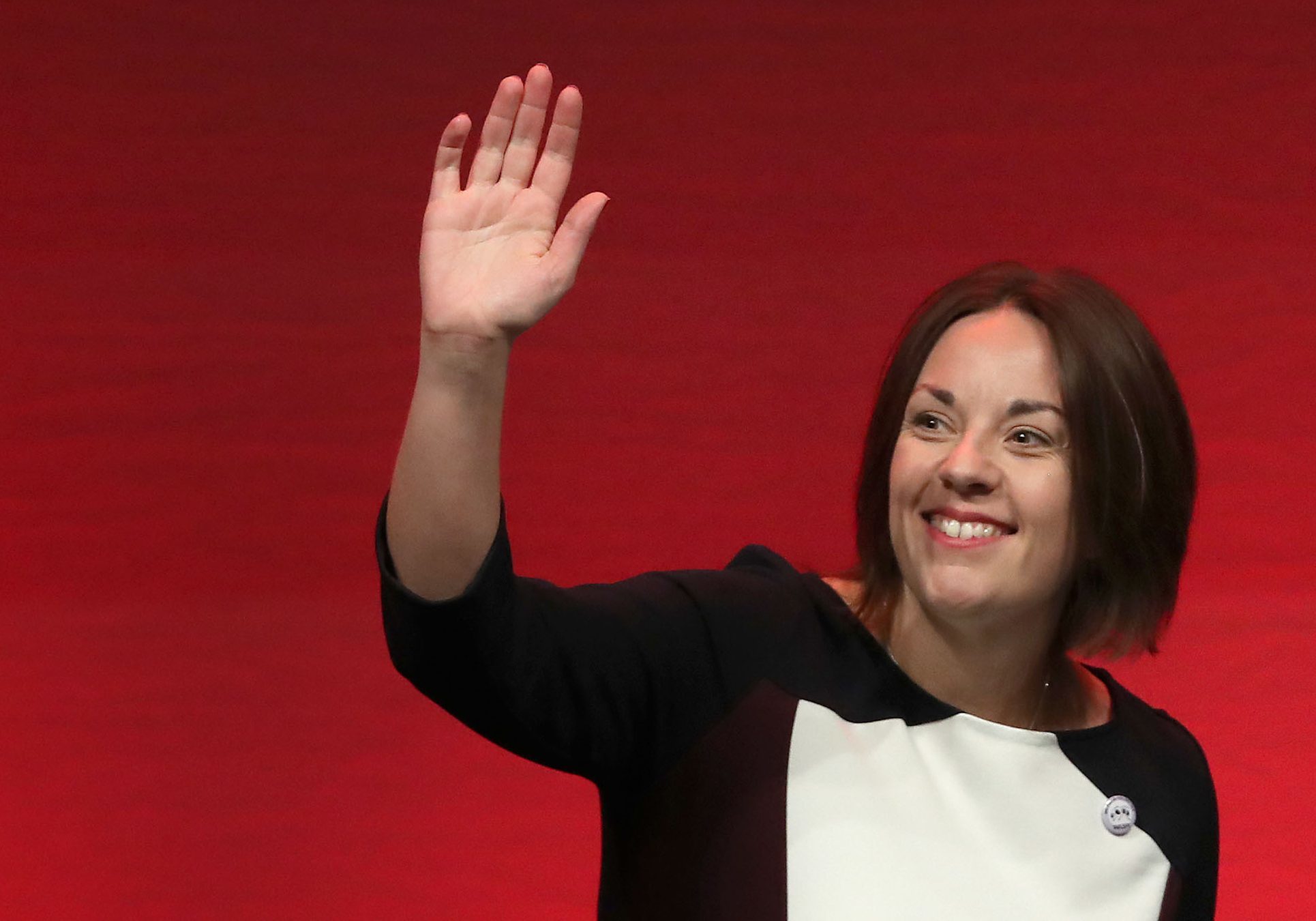 Dugdale, who received three death threats in her time in office, described the trolling of her as "relentless". She said: "I used to say to people the trick is to have a skin that's thick enough and to let most of it bounce off you but not so thick that you lose the ability to feel or empathise with people.
"If people become immune to people talking about them online, then there is a danger of our politicians becoming robots. If they lose the ability to feel and empathise with people who are struggling, who need the world to be better, that is also going to affect the quality of policies and decisions and the nature of our political debate.
"Getting that balance right is really tricky. But a big part of fixing that is cutting out the worst of the abuse.
"If someone wants to troll other people online, they should have to do it in their own name with a verifiable account, so that when they do go over that line, when their behaviour becomes threatening, then can be held accountable for their actions in the same way that they would be if they screamed at somebody in the street. I'm very aware that abuse on social media is something that is putting people off standing for election.
"I've had conversations with potential candidates, right across the political parties, who would make brilliant MSPs.
"But they say to me, 'That's the last thing in the world I'd want to do. Why on earth would I put myself on a public pedestal like that? I can achieve so much in my own community without doing that. Why would I set myself up for abuse?'
"That really worries me because, no matter where you sit in the political spectrum, surely we all want the best possible people to be representing us in parliament.
---
We must get more women into politics. It is better for everyone
Frances Scott is the founder and director of 50:50 Parliament, a cross-party campaign to promote gender equality in Westminster.
It saddens but doesn't surprise me to hear that yet another woman MP has suffered harassment and intimidation from a man.
It underlines that this is still a growing problem. However, it also stiffens our resolve that it has to be stopped and that this is a responsibility we all should share.
Research shows that women in public life – whether that be politics, entertainment, business or anything else – receive between two and three times as much abuse in person and online than male counterparts.
The fact that Lisa Cameron, who is a former clinical psychologist and has professional knowledge in this area, was frightened enough to involve the police shows that anyone can be traumatised by this sort of abuse.
We now have a situation where high-profile politicians such as Nicky Morgan and Diane Abbott have felt compelled to speak out about the distressing levels of abuse they have received on social media and elsewhere.
Some women MPs have also had to have panic alarms installed at their homes because they are so concerned about these threats, particularly since the murder of Jo Cox. This is a completely unacceptable state of affairs.
One of the reasons that we started our campaign is that more women are needed in parliament and the prospect of receiving hateful abuse was discouraging some from entering politics altogether. 50:50 is here to help women get selected.
Having more women in politics would be better for everyone. We need to support them so that they can stand up and participate in public life without feeling that they could be putting themselves in danger from stalkers and abusers – not all of whom are men.
We provide camaraderie and a support system for women because there are still old boy networks where men of influence can help and advise men of lesser influence, and there was nothing similar around for women.
However, we still need more male allies and we also have to take a zero-tolerance approach towards hate speech directed at women, and for social media networks to take this more seriously and act swiftly to remove it from their sites.
---
The abuse I got in the last election put me off standing in this one. I just can't face it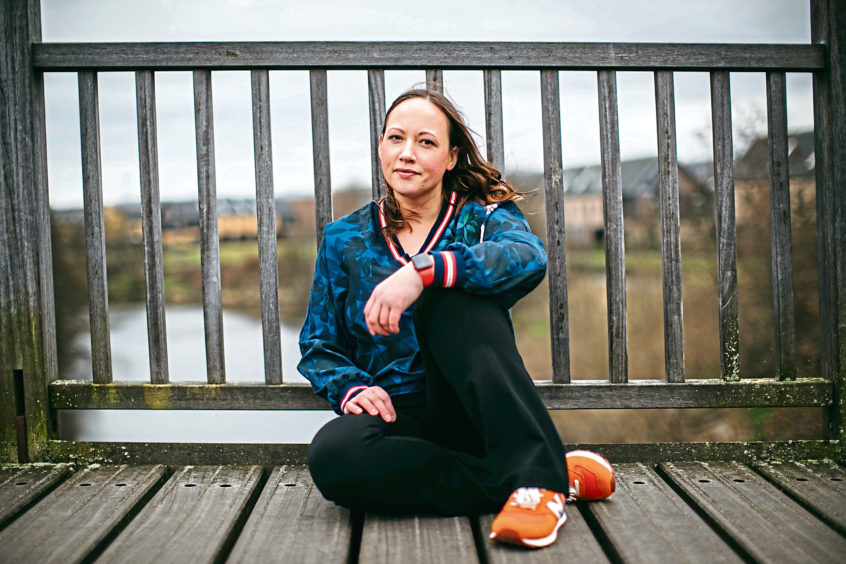 Leah Franchetti was ready to run for Holyrood in May but, after suffering an onslaught of online abuse at the 2016 election, withdrew because she could not face another.
The former teacher, who works for the EIS union, says she was reduced to tears by the bile directed at her during her unsuccessful bid to become an MSP for Scottish Labour.
She had been selected to stand again in Glasgow in May but withdrew because she feared any abuse directed at her would also affect her children and new partner.
Her decision has left her feeling guilty but she decided she could not put herself or her family through the online abuse.
Franchetti, 40, had stood in the Highlands, where she grew up, and despite being an experienced campaigner and believing that politicians should be subjected to proper scrutiny, she was shocked by the level of vitriolic abuse.
She said: "I just was not prepared for the online abuse that started coming my way when I was selected as a candidate."
The abuse started after a post on a political blog, and her phone "erupted with notifications".
Franchetti said: "My phone was just pinging with notifications from any social media platform I had ever been on. People had gone on to a rate my teacher site. There was a review from when I was a probationer teacher in my early 20s, and people were commenting on that.
"People who knew nothing about me were just finding any way to start sending absolute bile. It was shocking to me, I wasn't ready for it and I just burst into tears. It felt so violating."
Her ordeal was a significant factor in her decision to withdraw as a Scottish Labour candidate for Glasgow Shettleston constituency at the Holyrood election.
Franchetti said: "The pandemic has made me think about things that are important to me in my life, and the online abuse made me think I just can't face it.
"I feel guilty about that because I do want to encourage more women to be in politics and I think I should do it because other women do it, but at the same time personally I didn't want to put my family through that just now."
---
My skin singles me out. Being a woman makes it worse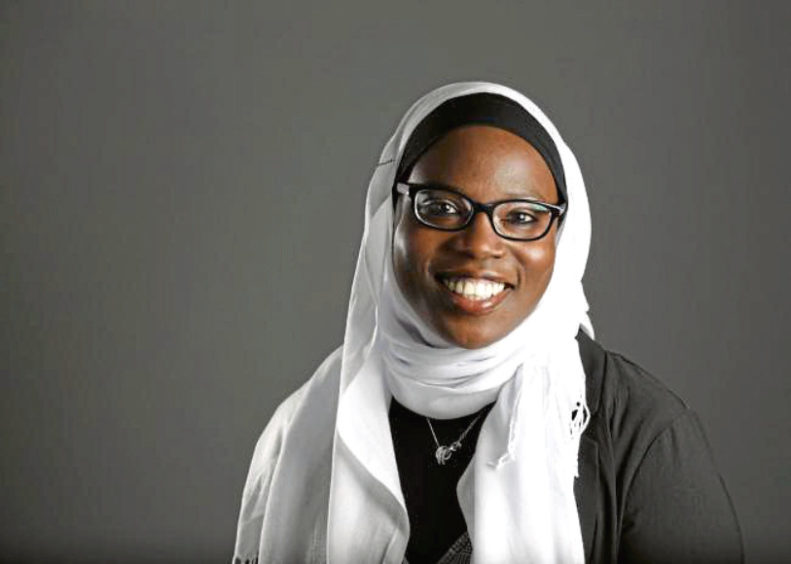 The SNP's Fatima Joji, 29, is standing for election for Holyrood for the first time in May as an MSP for the North East region.
She said: "Sadly, the colour of my skin and the fact I am a visible Muslim already singles me out for abuse. Being a woman just makes it worse.
"I am excited about taking part in the upcoming election but at the same time I am preparing myself for the inevitable misogynistic comments, particularly online.
"I have had to develop a pretty thick skin as some people seem to think that I have been somehow parachuted into what they see as being a gravy train position simply because I am a BAME woman, which is nonsense.
"However, I have great support from my party and also from the 50:50 network, of which I am an active member.
"I have now learned some invaluable strategies for dealing with abuse such as how to filter unpleasant comments and people from my social media accounts.
"I certainly believe that I get a lot more abuse and criticism than male colleagues and I know of a number of talented women who have opted to stay out of politics because of this sort of pressure. If I didn't have the support network in place that I have now, I don't think I would have done it either."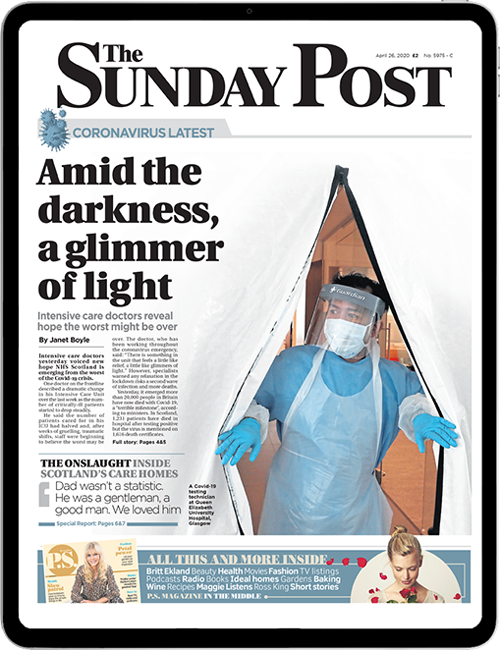 Enjoy the convenience of having The Sunday Post delivered as a digital ePaper straight to your smartphone, tablet or computer.
Subscribe for only £5.49 a month and enjoy all the benefits of the printed paper as a digital replica.
Subscribe