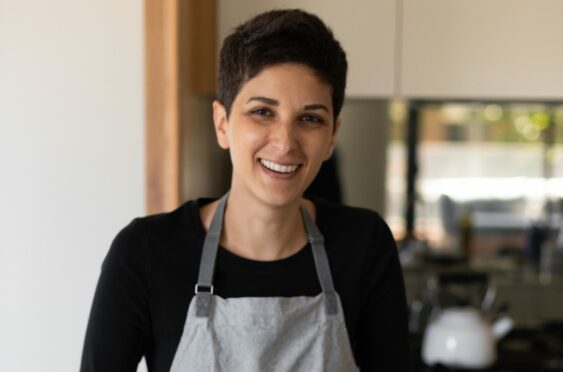 Eating with the seasons is often hailed as the best choice for both the planet and our wallet – but cravings can quickly override any thoughts of air miles and budgets during trips to the supermarket.
Yes, cabbage, carrots, swede and parsnips may be the economical and environmental choice for mid-week October meals, but tell that to a rumbling stomach that's crying out for the earthy taste of asparagus, or a must-try cookbook recipe that requires an abundance of aubergines.
Award-winning cookery writer Kathryn Pauline often faced this exact scenario while first developing her passion for cooking, and with only a small budget to hand, she quickly learned the golden rule followed by all professional chefs; dishes should be adapted to the reflect the season, rather than trends or tastes.
"When I first started cooking in my early 20s, I remember making so many funny little mistakes," explained Pauline, who grew up in Chicago, USA, but now lives in Melbourne, Australia. "I would go to the market in the middle of winter to get the ingredients for fresh pesto and expect to find giant bouquets of basil – only to be totally disappointed in the tiny, really expensive sprigs.
"I had to gradually learn but once you get really good at knowing what's best and when, it does get easier – and being able to think on your feet to create something really unique on the spot is a lot easier than it seems."
Aiming to encourage more people to embrace what she calls "seasonal improvisation", Pauline's new cookbook, A Dish For All Seasons, features 25 staple recipes plus four ways to adapt each dish for the current harvest, resulting in 100 ideas for everything from breakfast and salads to mains and sweets. Plus, handy ingredient grids offer "swap in" suggestions, so every hankering can be satisfied all year round – including her beloved pesto, which can also be made from kale or coriander when basil isn't in ready supply.
With easy-to-follow instructions and tips for pairing different ingredients, flavours and textures, the recipes, Pauline hopes, provide the entry point to a new way of cooking that's both flexible and fun – particularly if readers remember the advice included in the "how to" introduction.
She said: "Often when I buy a cookbook, I will skip the 'how to use this book' part but, with mine, it's a really good starting point. It tells you all the different ways that you could use the recipes, whether you're a super-organised cook, who has a grocery list and knows exactly what they are making, or someone who literally just wants to go to the market and see what looks good and then just figure it out from there. There's a strategy for everybody."
And although seasonality is at the heart of the book, Pauline's recipes are grouped into chapters on breakfast, salads, appetisers and sides, mains and sweets, encouraging cooks to "flip through and see what strikes your fancy" on any given day. When serving up hearty bowls of ravioli, for example, summer meals will see the pasta stuffed with courgette and sausage, while a winter warmer comprises spinach and pine nuts.
"Prioritising flexibility is really important, especially when I have a fridge full of ingredients or I'm on my way to the store," she explained. "I like having a couple of ideas in the back of my mind, as well as lots of options and a lot of possibilities. So, I would encourage people to start by picking whatever base recipe looks most enticing then just have fun with it and make it your own thing."
Although spring has newly sprung at home, recent travels around America mean autumnal recipes have been on Pauline's mind, and she recommends whipping up one of her favourite seasonal salads.
"I keep thinking about my fall garden salad," she said of her current favourite dish. "It has chestnuts, kale, roasted grapes and a nice garlicky steakhouse dressing. It's very simple and I made it about 15 times during recipe testing because I really love it. It's still one of my favourites."
---
A Dish for All Seasons, Chronicle Books, £21.99, is available now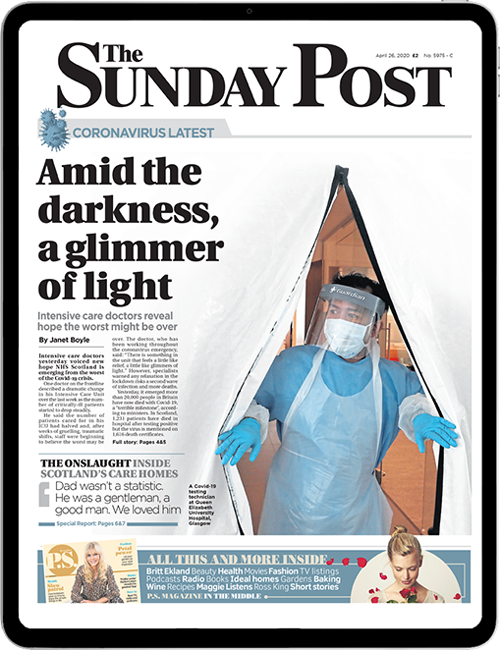 Enjoy the convenience of having The Sunday Post delivered as a digital ePaper straight to your smartphone, tablet or computer.
Subscribe for only £5.49 a month and enjoy all the benefits of the printed paper as a digital replica.
Subscribe