In pictures: Europe swelters as heatwave brings temperatures of around 40C and above to the continent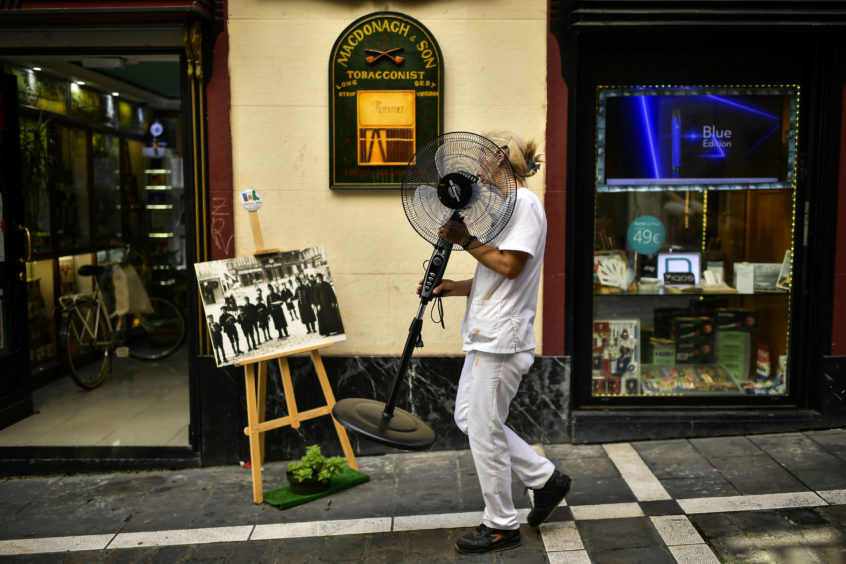 A number of European countries have seen record June temperatures as a heatwave hits the continent.
People have been sweltering under Sahara-style conditions as a plume of hot air from Africa moves north across the Mediterranean.
Some schools closed in France while Germany, famous for not having a speed limit on motorways, introduced temporary restrictions on drivers.
Cool spaces and water were on hand, as authorities sought to avoid a repeat of the 2003 heatwave in France, which is thought to have caused up to 15,000 deaths, particularly among the elderly.
Forecasters say temperatures will continue to rise throughout the rest of the week.
German weather agency Deutscher Wetterdienst said a preliminary reading showed the mercury reached 38.6C (101.5F) in Coschen on Wednesday.
Polan also recorded a new national high of 38.2C in Radzyn, while it reached 38.9C in Doksany in the Czech Republic.
Forcasters have predicted conditions in France will top the country's previous June record of 41C.
Parts of Spain could reach 45C.
Away from the east coast, those temperatures will be rising… ?️

It could well be the hottest day of the year so far in #Scotland and #NorthernIreland. Temperatures to beat are 25.8 °C and 22.3 °C respectively pic.twitter.com/kVU4Bqpn6b

— Met Office (@metoffice) June 27, 2019
In Scotland, the mercury is rising too and today could see the hottest day of the year so far.
The temperature to beat is 25.8C.
Wales and Northern Ireland have already experienced their hottest day of 2019 with temperatures of 25.5C and 23.6C respectively, while parts of England are close to 28C.