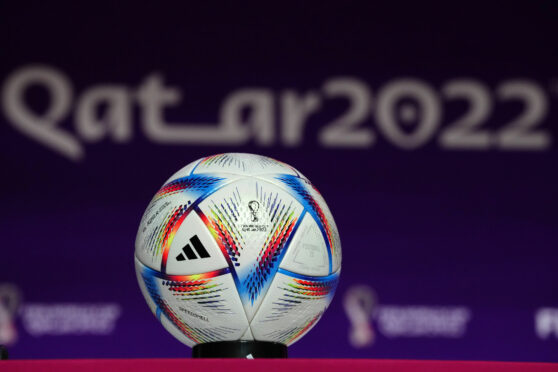 I don't watch a lot of football, mainly because the team my family supports is Falkirk, but I do generally watch the World Cup.
It's only once every four years and, given Scotland's regular inability to qualify, part of the fun is identifying and cheering on whichever team you end up with in sweepstakes (Go Ghana Black Stars).
However, this World Cup has come with the extra bonus activity of criticising the host nation. At least that's how it seems. Dua Lipa has weighed in, refusing to perform in Qatar until the country "sorts out its human rights situation". The England team is keen to let everyone know it will be playing with rainbow armbands, lest anyone question the team's steadfast commitment to LGBT rights.
In fact, anyone in proximity to a microphone lately has been sure to let the world know how awful it is that Qatar is hosting because they treat migrant workers and the LGBT community appallingly.
These are far from the only criticisms of Qatar we've seen in the last few weeks and months – from repeated opinion pieces agonising over whether football fans will be able to get a pint, to an infamous article which claimed people holding hands in the street were hissed at, none of which bears any resemblance to the country I lived and worked in for three years.
The "beer-free World Cup" line is one of the most ridiculous. Those clutching their pearls about a supposed lack of access to alcohol in Doha have clearly never seen the aftermath of the infamous Friday brunch circuit, or indeed happy hour at the Belgian Cafe.
Many of the criticisms levelled at Qatar only reveal the ignorance of those doing the levelling.
Yes, women are allowed to drive (as my countless speeding tickets attest). No, women don't have to wear headscarves and burkas, although I used to wear an abaya to the police station to pay the speeding fines, in the hope I might get some sort of discount. It didn't necessarily work, but when I wore conservative dress, I was shuffled to the front of the queue and never had to wait to get my car valeted.
I was never hissed at for holding my husband's hand. In fact, I was treated with the utmost respect and courtesy – regardless of who I was with or what I was wearing. I'm a bit old for spaghetti straps and mini skirts, but there were no shortage of them in full view on boozy nights out.
It's not recommended attire, not least because the Arctic air conditioning meant I barely left the house without a thick shawl to keep warm when heading out for dinner.
It is true, however, that migrant workers have a tough life.
Not just the ones who're building the stadiums, but also those working as cleaners and waiting staff.
However, Qatar has at least made progress here. This is why – contrary to reports – workers keep hold of their passports (I did), wages are paid into bank accounts rather than in cash (to stop middlemen skimming off wages), and Qatar has been subject to repeated oversight from various international bodies to ensure workers are treated fairly.
To the best of my knowledge this is not the case in the UAE, but this hasn't stopped Dua Lipa performing and partying in skyscrapers built by migrant labour in Dubai, nor legions of professional footballers who head there for their holibobs or winter training camps.
In terms of LGBT rights, it's admittedly hard for people to live life out and proud in Qatar (as in many countries in the Middle East). But that didn't stop the gays in the taxi queue at the Kempinski admiring my shoes and sharing their views on who should or shouldn't have been booted off Drag Race that week.
Qatar isn't perfect and hosting the World Cup in a country this small was always going to be challenging.
However, I don't recognise the country currently being monstered in the media right now. Perhaps the coverage will improve when fans touch down in Doha and the football actually starts.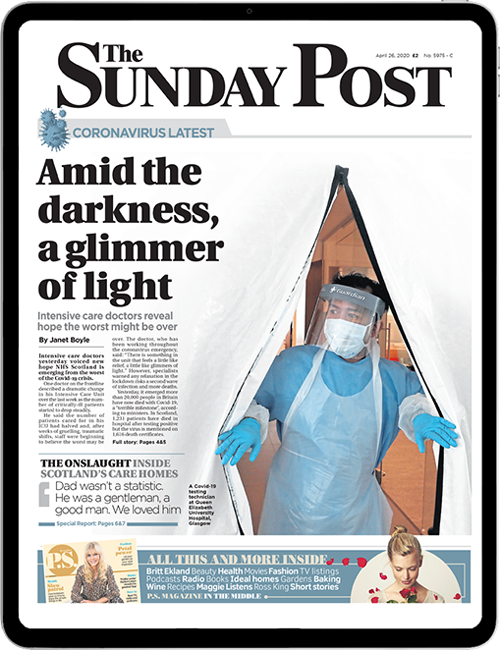 Enjoy the convenience of having The Sunday Post delivered as a digital ePaper straight to your smartphone, tablet or computer.
Subscribe for only £5.49 a month and enjoy all the benefits of the printed paper as a digital replica.
Subscribe