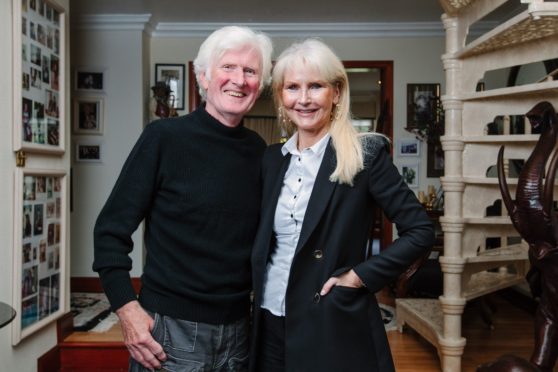 It's been said for years that grey is the new black but now, it seems, it might be the new blonde, brown and all shades in between too.
After almost four months in lockdown and with hairdressers out of action, many women have decided to ditch the dye and go grey gracefully.
As salons opened their doors last week, many clients were asking not to have their roots covered up but, instead, requested how to spruce up the salt and pepper growth.
Jason Miller, salon director at Edinburgh-based Charlie Miller, said: "We have seen quite a few clients who are going grey since lockdown – and we've only been back a couple of days. Grey hair is definitely something that people are embracing.
"Because they couldn't visit the salon for months, they are seeing something they have never seen before as their roots have never had this long to grow – and some are liking it. Generally, a lot of people think about stopping putting dye on their hair, but few stick with it for very long.
"With going grey, or growing out a colour, there is a pain barrier, but lockdown has forced people to break through this. And that's when they think about really doing it properly.
"Of course, even those who have made the decision are probably only a fraction of the way there. It can take up to two years to fully grow a colour out, so they're welcoming us back with open arms and plenty of advice on how to ease it with highlights, lowlights and cuts."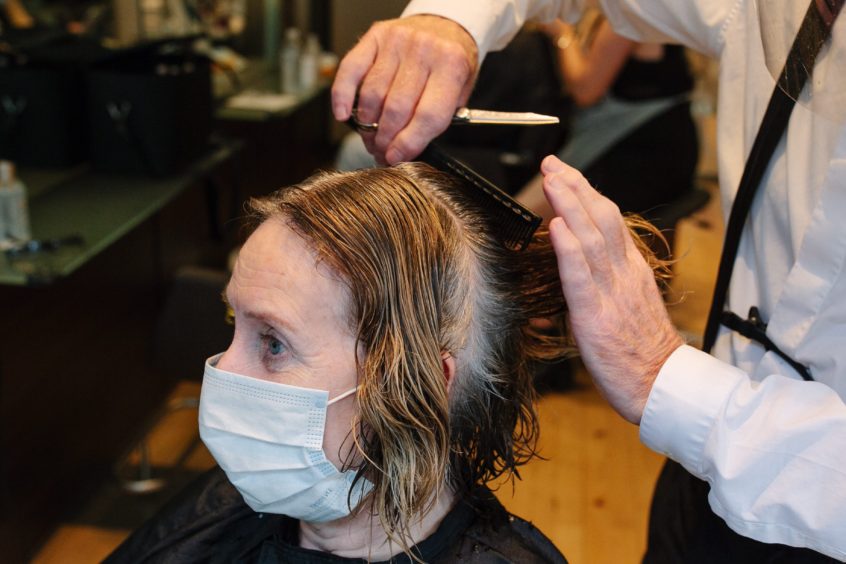 Leading hairdresser Taylor Ferguson added: "I dare say some people will want to go grey, especially as they've had time to grow a lot of the colour out.
"It's a nice idea but, lockdown or not, we tend to find not that many clients stick with it. Very few people have good virgin grey hair. It can grow in patchy, whiter at the top and darker at the back.
"Most grey hair is dull and dowdy. It needs some kind of enhancement, like highlights or toner, to bring it to life. White is more common, but that's hard to get right in Scotland with so much indoor heating, which makes it yellow, and so much rain! Instead what I think we will see is people experimenting with new colours, styles and cuts. At least that's what we will be suggesting. No pressure, of course, but, after being shut away for so long, there could be nothing better than greeting people with a fresh, new look."
Taylor was delighted to be back in his Glasgow salon last week as he and wife Anne welcomed clients back into the chair for a post-lockdown makeover.
"Lockdown was hard," he admitted. "We've never been off work for more than 10 days in our 44 years of married life.
"We just don't do long holidays. Not many people can say it but we love to work. So it's great to be back again.
"I cut my grandson's hair before the salon opened up and it felt odd to have a pair of scissors in my hand – but fantastic at the same time."
He added: "The salon sadly doesn't look the same with all the screens, tape and no glossy magazines or fancy coffee cups, but sadly it's all necessary – and we just have to get on with it and try to get back to business as usual as much as we can.
"We're hoping our clients will appreciate what we do best and that is to give them the best hair we can.
"The books are full for the first few weeks and that's only with a small number of clients coming back, so it is going to be hectic – but that is exactly how we like it!"
---
My husband could cut my hair but I'm last on his list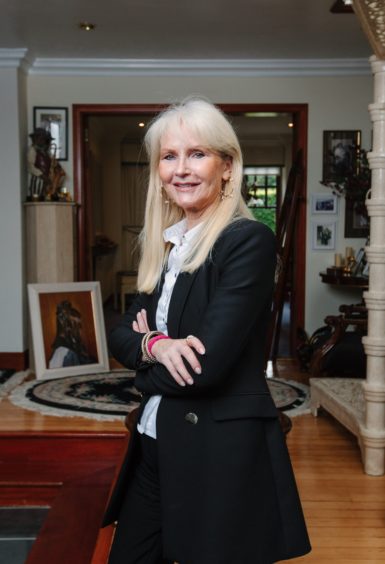 She might be one half of Scotland's most famous hairdressing couple but Anne Ferguson still had to live with bad roots in lockdown.
In fact, Anne, who is married to Taylor, admits to not having touched her roots in four months.
"We were so busy at the salon trying to squeeze clients in and prepare to shut down, that I just didn't have time to get my roots done," said Anne, whose salon's clients have included Billy Connolly, Lulu and Nigella Lawson. "Then, when we closed up the salon, I thought it would just be for a week or two so I didn't bother taking any dye home.
"Never in a million years could I have imagined I wouldn't set foot back into the salon until now.
"It didn't bother me for the first few weeks, and after that it just kind of grew on me. I realised how hard it would be for our clients, so I thought it was only right to feel their pain and just leave it until the salon opened again. And, even then, we're so busy for at least the first month, that it will be weeks longer before I can do something about it.
"The demand has been so high and we are limited in capacity with the two-metre rule that 9am til 6pm isn't going to cut it. So I started working back and booking in earlier appointments and later ones to extend the days.
"It's looking like Taylor is going to be starting at 7am and not finishing til 8 or 9pm – but we will do what we need to do to keep everyone happy. People think having a husband who is a hairdresser means I can get my hair done whenever I want. But the truth is I'm always last on the list. Nobody is going to want me to sit in a chair at the end of a very long day, so I'd imagine it will be at least another month before I get any dye on.
"To be honest, I'm going to change my colour – and I work on reception so I'll be in one of those visors anyway.
"It's not bothering me too much so I'll get round to it at some point."
---
I drove 400 miles just to be able to look in the mirror again
Anne Fraser was so desperate for a dye that she made a 400-mile round-trip.
On Thursday, the Scots gran drove for three hours from her home in St Anne's near Blackpool to Glasgow, as one of the first clients to grace Taylor Ferguson's Glasgow salon when it reopened.
"Taylor has been doing my hair for more than 20 years, so I wanted him to be the stylist to fix it post-lockdown," said Anne. "He started when I lived in Scotland and is the only stylist I trust to cut my hair.
"Salons opened in England a few weeks ago, but I was holding off for Taylor, so I felt lucky to have managed to get an appointment at all with it being so busy."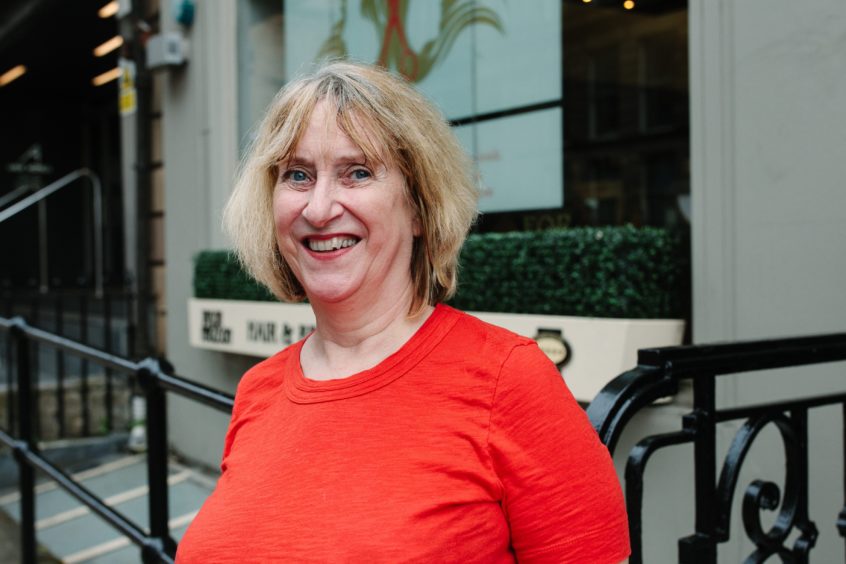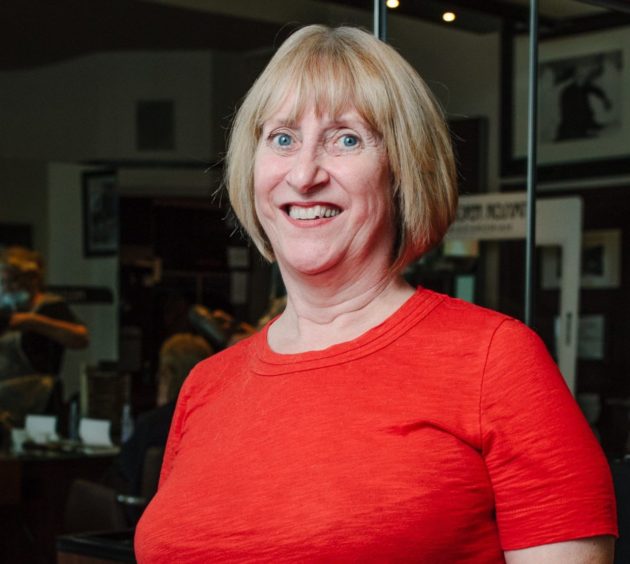 Anne, who was born in Glasgow, last had her hair coloured at the salon on March 10.
"At the beginning of lockdown, like everyone else, I found it hard to look in the mirror. But it led to a different, more relaxed way of life.
"Nobody cared how big their roots were or how chipped their nails looked because we weren't seeing anyone.
"But now that the world is opening up, it will be great to start feeling – and looking – like myself again."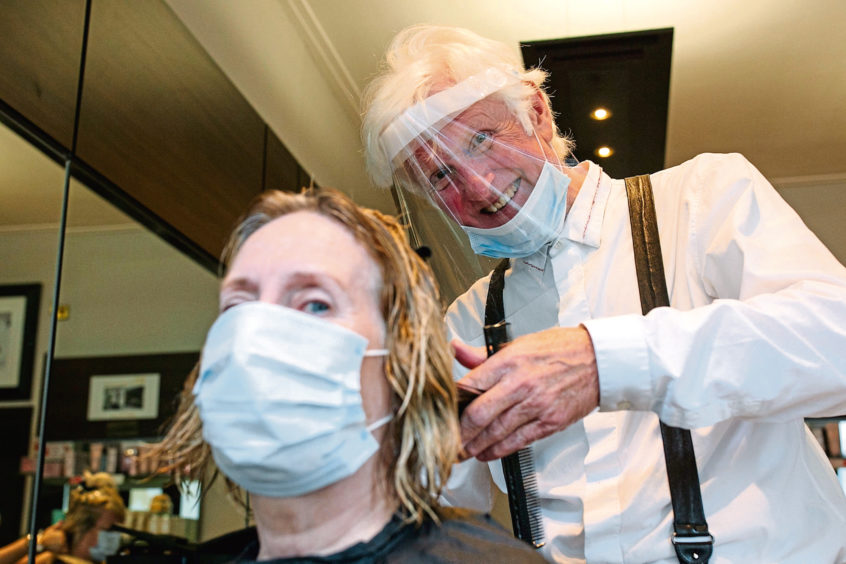 Retired nurse Anne, 67, decided on a whole new look.
"Taylor is the one hairdresser I can just say 'do what you want' to and it comes out amazing every time," she said. "There might have been screens and PPE and no glossy magazines, but I definitely felt pampered – and delighted to get some dye on again. It was a long day but absolutely worth every minute."
---
I think the grey can stay. I like it… for now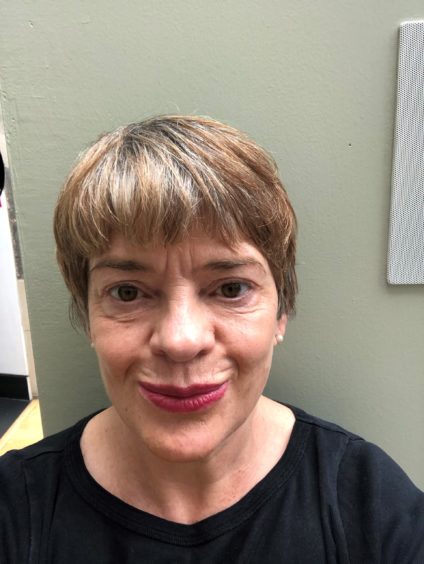 Allison Gardner joked during lockdown that she would rather shave her head than wait until the hairdresser reopened to redo her hair colour.
But last week, she was delighted to be back in her stylist's chair – and ask for just a cut.
"I used to dye my hair religiously every eight weeks. At the end of an appointment, I would have the next one booked and in the diary. But I've decided now I'm going grey."
The 57-year-old, who lives in Edinburgh, added: "It's something I had thought about before but never bitten the bullet, probably for vanity reasons more than anything else.
"But a hint of grey has started creeping through in the last few months. I didn't dare try a supermarket dye on it in case it turned green, so I just left it.
"And, by the time it came to booking an appointment, my mind was made up. This time I just needed a cut."
Allison, chief executive of Glasgow Film, which runs the Glasgow Film Theatre along with movie festivals in the city, had her locks cut at Charlie Miller last week and feels like a "new woman".
"It's quite elegant, actually," said Allison, adding: "Work is reopening at the end of August and I'm looking forward to going back with a new look.
"I'm not saying I'll never go back to colour but, for now, the grey can stay."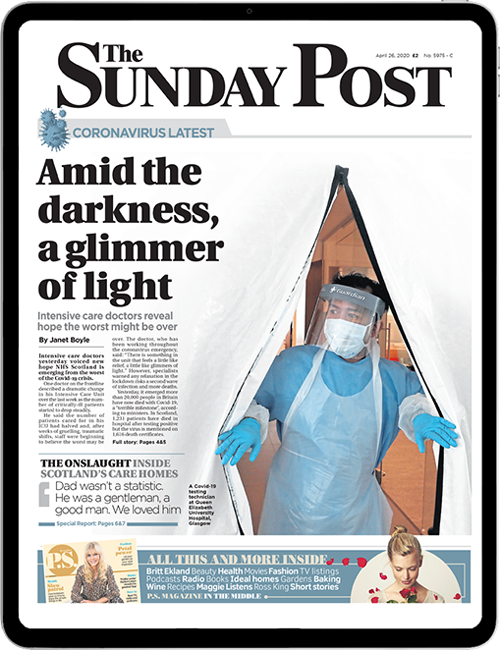 Enjoy the convenience of having The Sunday Post delivered as a digital ePaper straight to your smartphone, tablet or computer.
Subscribe for only £5.49 a month and enjoy all the benefits of the printed paper as a digital replica.
Subscribe