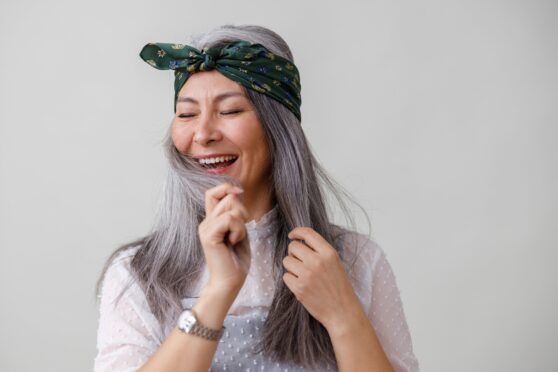 Whether in your 20s or 50s, going grey is inevitable, and everyone deals with those silvery strands differently. But whether you dye and cover or embrace the growout, all that matters is keeping your hair healthy.
Here, hair expert Nicole Petty shares how to ensure white, grey and every colour in between goes from drab to fab.
Tame the texture
As we get older the pigment cells in our hair follicles gradually die, causing strands to grow in transparent colours, including gray, silver, or white. What's more, this type of hair is naturally coarser and drier, so Petty's first piece of advice is to add more moisture to your haircare routine.
"Grey hair can easily look unkempt and aged if you don't take care of it," she explained. "Incorporate more moisturising products, such as oils and hair masks, into your hair routine to keep frizzy greys at bay, visibly soften hair, and help maintain hair health.
"You may also want to add a glossing product to help bring back shine to your silver locks."
Pretty in purple
Petty continued: "Grey and white hair needs a bit of colour correcting to keep it looking fresh.
"Use a purple shampoo or hair mask once a week to neutralise any yellow tones and keep your greys looking their brightest. And remember, toning shampoos can be very drying for hair, so follow up with a nourishing hair mask and oils."
Don't ditch the dye
If you want to embrace your greys, that doesn't mean cancelling your salon appointment, as it's not just brunette, red and blonde dye that can make your hair look and feel younger.
Petty said: "Highlights or lowlights will help grey hair appear more dimensional, shinier, and healthier. Plus, grey highlights can also be a great way to begin the transition to fully grey hair without the harsh 'banding' that comes with allowing your roots to grow out, or having to make the chop. If your hair is darker, opt for darker shades of salt and pepper or charcoal grey to complement and blend with your natural locks.
"Alternatively, natural blondes may wish to opt for lighter, warmer shades. Look to Diane Keaton, Cynthia Nixon and Helen Mirren for blonde-grey inspiration."
Make it modern
"We often think of grey hair as ageing, but when paired with an uber-chic cut, it can give your style an edge and make you appear younger," said Petty. "Avoid the classic cuts associated with the mature lady, such as the sharp bob, and look to more modern styles."
---
Visit milkandblush.com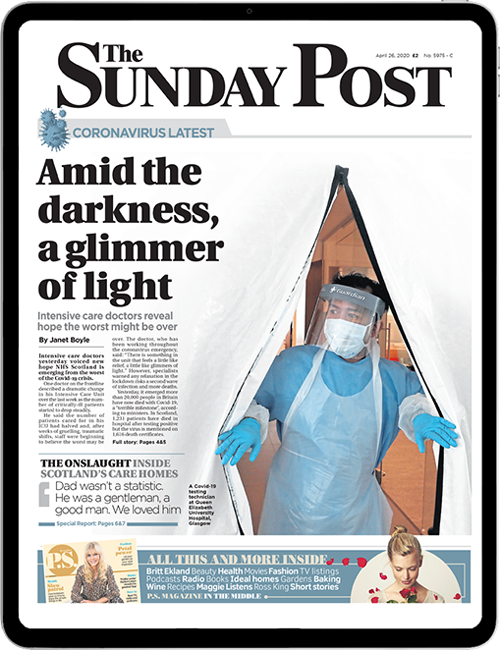 Enjoy the convenience of having The Sunday Post delivered as a digital ePaper straight to your smartphone, tablet or computer.
Subscribe for only £5.49 a month and enjoy all the benefits of the printed paper as a digital replica.
Subscribe