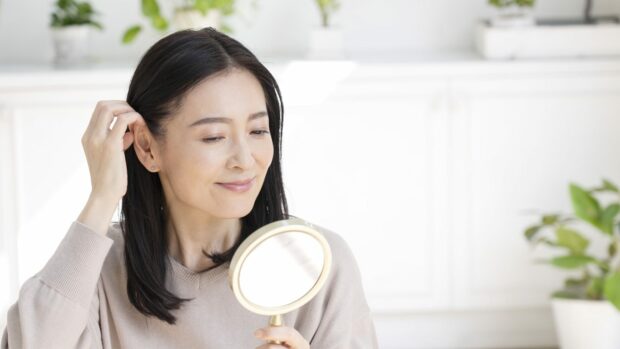 We're all trying to cut back right now, with many of us choosing not to head to the salon as often, which explains why UK Google searches for "At Home Hair Colour" are up by 100%.
If you're a novice to self colouring, Lucy Robertson, brand representative for Bblonde, shares her top tips.
"Identifying your natural hair colour is important as this helps manage expectations on how effective a hair dye is," says Robertson. "If you don't know your natural hair colour, you can identify this by looking at your regrowth – the colour closest to your scalp.
"Before colouring, examine your hair colour history. The application of any colour or toning treatment can affect the outcome of your colour goals.
"If you have dyed dark hair and now fancy blonde, you cannot put another hair colour over the top before using a colour remover to clean out the pigment before starting the bleaching process."
She says thickness is important: "There are three main types of hair thickness that have different resistance and effects on hair colour."
Fine hair has the least thickness and is the easiest to colour. Medium hair is most common and does not need any special requirements when colouring. Thick hair is the thickest and strongest and can be harder when colouring. It can be resistant to hair colour and may need a little more effort or process when colouring. It generally needs more product to cover the entire head of hair.
"Hair porosity refers to your hairs ability to absorb moisture," says Robertson. "The more moisture your hair can absorb, the more porous your hair is. The amount of porosity determines how your hair will accept hair colour."
Low porosity hair can be quite shiny, particularly when it's a darker colour. Low porosity hair can make colour processing harder to penetrate as it resists the colour process. In cases with darker hair colour, the colour must first be lifted with a blonding or bleaching product.
Normal porosity generally means low-maintenance hair but it will damage over time with repeated colour processes. High porosity hair, says Robertson, is caused by damage to the hair through processes such as over bleaching, chemical processes, or the environment. Grey hair is highly porous, frizzy hair is generally a sign of highly porous hair. High porosity hair will absorb colour very well and very quickly, as the hair shaft is very open. High porosity hair generally needs a lot of TLC in terms of regular treatments and conditioners.
Want to know if your hair is highly porous? Take a couple of strands and drop them into a bowl of water. If the hair floats, it has low porosity. If it sinks, it has high porosity.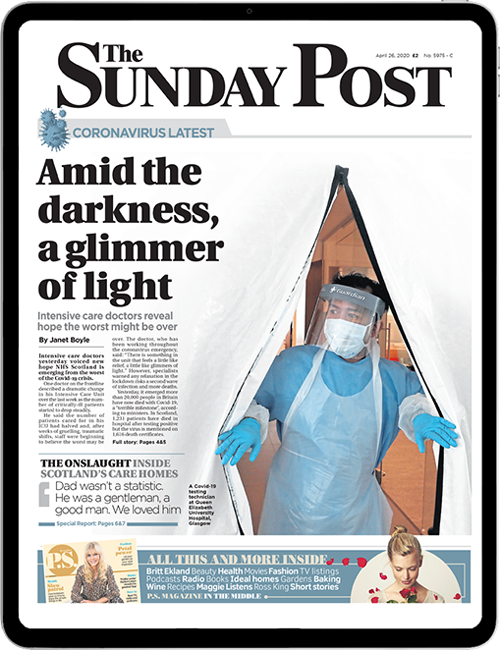 Enjoy the convenience of having The Sunday Post delivered as a digital ePaper straight to your smartphone, tablet or computer.
Subscribe for only £5.49 a month and enjoy all the benefits of the printed paper as a digital replica.
Subscribe