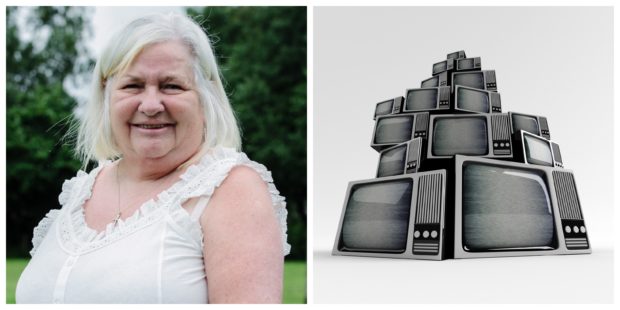 Carol Moore wants to warn people about unwittingly using third-party websites for renewing important documents after she paid for a new television licence that never arrived.
The grandmother of six, from Alva in Clackmannanshire, paid £175 for a replacement TV licence to a website called Licence Plus in January.
A licence costs £157.50 if purchased from the official TV Licensing website. "Licence Plus was the first site that came up on my computer when I searched Google," Carol, 63, told Raw Deal.
"I assumed it was the official site so I paid my money and thought no more about it. But no licence ever materialised and I then couldn't get my money refunded from the company."
Carol is just one of thousands of people who visit third-party sites thinking they are the real thing.
Government agencies including the DVLA and the Passport Office have similarly complained that websites have sprung up with copycat names, sometimes charging people a fee for doing little more than forwarding an application form to the real agency.
Because these sites often appear at the top of internet listings, people often assume they are clicking on an official page.
It isn't illegal for third-party websites to offer such services as renewing TV and driving licences, or passports.
"I had a stroke 10 years ago and sometimes I get a bit confused," said Carol. "It was an easy mistake to make."
When Carol realised what had happened, she asked Licence Plus for her money back.
Instead, she received a reply advising her to make a chargeback claim through her debit card provider as the company had run into problems with its own bank and was unable to issue refunds.
"My own bank tried to do this but had no success," said Carol. "In the end I had to pay again for another licence from the official site."
The Licence Plus site that Carol used has no official status. TV Licensing warned: "We are concerned to learn that some people who have bought TV licences from the website Licence Plus have not received their licences. This website is not the official TV Licensing website.
"We do not endorse Licence Plus or any other sites offering TV licensing services. Licence Plus charges customers an additional fee for buying a TV licence or changing details when these are services we provide for free."
The extra money people pay on top of the official £157.50 fee goes to Licence Plus Limited, based in Polegate, East Sussex.
When contacted by the Raw Deal team, the company's director Ben Leonard said: "We have tried to explain the situation to our customers both on our website and emails sent out at the beginning of April.
"In regards to issues with our merchant provider, who had decided, without notice, to stop our merchant payment processing facility which we use to take card payments via our website and hold customer funds from us.
"This is why we had taken the decision to inform customers to claim a refund with the chargeback scheme via their bank or card provider.
"Since this time, we have been in talks with the merchant provider, who has in recent days stated that it will allow us to action a certain amount of refunds via their facility back to the original payment cards of customer, which is good news.
"Due to this, we will be contacting Mrs Moore shortly to arrange either a refund back to her original card via the provider or will be able to action a refund directly."
Carol said she hoped her cash would be returned to her soon. She added: "This has been very stressful and I would urge anyone to triple-check that they are dealing with the official website when renewing and paying for important documents online."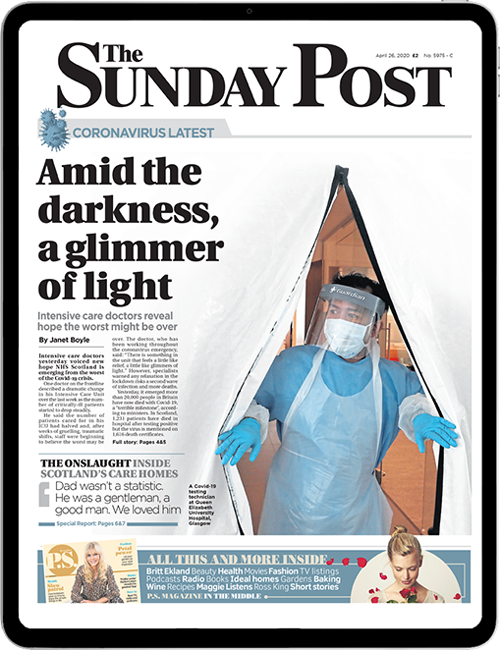 Enjoy the convenience of having The Sunday Post delivered as a digital ePaper straight to your smartphone, tablet or computer.
Subscribe for only £5.49 a month and enjoy all the benefits of the printed paper as a digital replica.
Subscribe