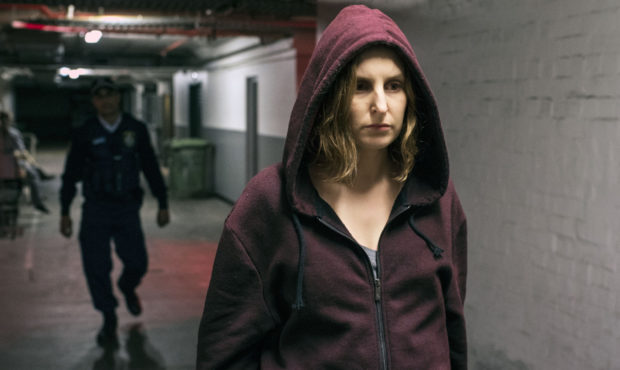 Laura Carmichael is undoubtedly best known as the aristocratic Edith in Downton Abbey, a role she played in all six series and the subsequent movie.
But in the psychological thriller The Secrets She Keeps, she's swapping period costume for maternity wear and a tabard, and leaving the grand estates of early 20th-Century England for the contemporary Sydney suburbs.
Based on a novel by Michael Robotham and inspired by a real-life incident, the six-part drama stars Carmichael as Agatha, a pregnant, cash-strapped supermarket worker who is living in a grubby flat. She moved to Australia from the UK with her family in her early teens, but has few friends and no real connection with her mother. She only had a brief relationship with her baby's father, who is a sailor serving on HMAS Sutherland – and he has no idea he has a child on the way.
Agatha has a chance encounter in the supermarket with Meghan (Jessica De Gouw, whose previous credits include Arrow and The Crown) who is the same age, also pregnant and lives in roughly the same area.
On the surface, that seems to be where the similarities end. Meghan, who already has two children, is a mummy blogger on the rise who shares a comfortable middle-class lifestyle with her husband, Jack, an ambitious TV sports reporter.As far as Agatha is concerned, Meghan seems to lead a charmed life. What she doesn't know is that they are linked by something else – they are both keeping some pretty big secrets that they will do anything to conceal. And when their lives collide, it leads to a shocking act that will have huge consequences.
It's another dark family drama like The Nest, and Laura says she was drawn to her character's murkier side. She said: "I loved the edgy script and I was instantly intrigued. To Agatha, Meghan has it all – the perfect life, the perfect family. She wants what Meghan has."
That may all sound a little grim, especially compared to Downton Abbey. Admittedly, Laura's character Lady Edith experienced her fair share of misfortunes, including one of TV's most extreme cases of middle-child syndrome and some major romantic disappointments, but at least she got to endure it all in her family's country pile.
The costumes and sets were also a lot more lavish on the hit period drama too but it seems that in some ways, filming in Australia might have the edge over even Downton Abbey. Laura joked: "The catering in Oz is another level – absolutely delicious every day, which can't always be said of the UK!"
---
The Secrets She Keeps, Mon, BBC1, 9pm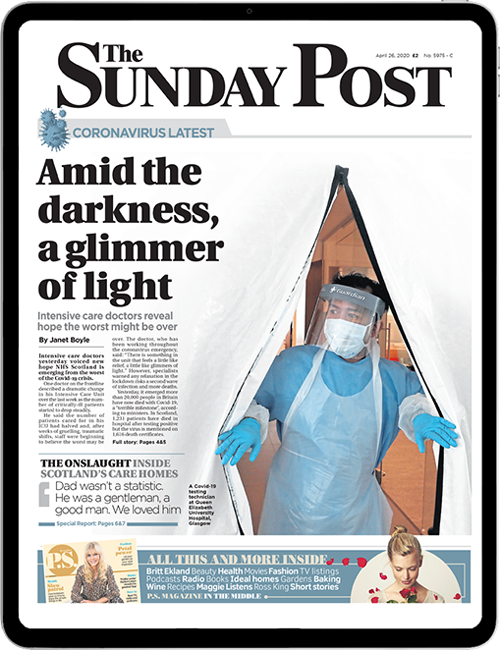 Enjoy the convenience of having The Sunday Post delivered as a digital ePaper straight to your smartphone, tablet or computer.
Subscribe for only £5.49 a month and enjoy all the benefits of the printed paper as a digital replica.
Subscribe