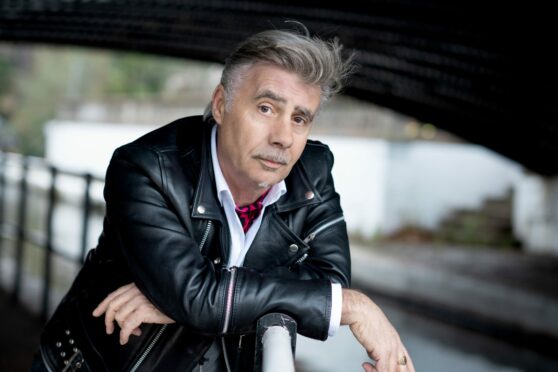 Reasonable, friendly, mullet-cut and cheerily enthusiastic about The Beatles, the TV version of Glen Matlock seemed to fit into the Sex Pistols like Jonnny Rotten would fit in at the vicarage.
Pistol, the TV biopic of the spiky-haired, potty-mouthed anarchists, made Matlock, a founding member, seem, well, a little drippy to be on the musical barricades of the punk rock revolution. And it made him spitting mad.
He made that displeasure evident when he confronted Danny Boyle – director of the miniseries charting the incendiary rise and sudden, catastrophic fall of the band in the late 1970s – at the Pistol premiere in Los Angeles.
His sense of betrayal after seeing how he was portrayed by actor Christian Lees was even sharper as Matlock had sat down with Boyle and Pistols bandmate Steve Jones to give him chapter and verse on the group, and to help the production team secure the rights to the songs.
"I was very disappointed with Danny," says Matlock. "Pistol was so far from the truth in many things. I helped him get the rights to the songs because I thought it was important Steve Jones told his story, because Steve formed the band.
"I watched it and Steve said to me, 'What do you think?' I said, 'You've got a shocking memory, mate'.
"Nothing against the actor who played me but the script made me seem a bit wet, and I'm not. You don't help start the Sex Pistols by being a nitwit. I thought it was disrespectful, and Danny Boyle knows this."
Matlock confronted the Trainspotting and Slumdog Millionaire director to express a few frank concerns about his portrayal after the screening in LA last June.
"There was going to be a dinner at the swanky Polo Lounge in Beverly Hills in Danny's honour, and he never came," he says.
"I like to think he ended up sitting in his hotel room by himself eating a cheese sandwich from the local shop because he didn't want to face me again.
"The show could have been so good, and it wasn't. The thing is people will watch it and think it's a documentary."
Matlock, 66, doesn't really want to talk about his time in the Pistols much. He's a contradictory combination of wariness, especially about his stint as Pistols bass guitarist (he either quit the band or was abruptly sacked to make way for Sid Vicious, depending on who is telling the story) but also open and garrulous.
His fondness of a time when he was a young pop star is mixed with caution when talking about someone like John Lydon, the Johnny formerly known as Rotten, who was resolutely opposed to Pistol from the get-go.
Earlier this month, Lydon announced his band Public Image Ltd would enter the Eurovision Song Contest with the song Hawaii, a love letter to his wife, who has Alzheimer's disease.
The pair have reunited the Pistols before but the old animosities never seem far away. When I ask if he has paid attention to Lydon's new project, you can hear Matlock sigh.
"John does what he does," he says. "To echo what he said, we might not be the best of friends but we're not the worst enemies, like a few years ago. I was pleased that he said that.
"I don't know. I think his politics stink, and he probably thinks mine do too. There's a lot of water under the bridge with him and I.
"It's sad about Nora and her Alzheimer's. I've been there with my own dad, I nursed him through what is a horrible, insidious disease. It takes away people's souls."
Perhaps a little concerned he is sounding wet, or just like a sensitive human, he adds: "But I didn't make a song and dance about it. I just got on with it."
Punk icon Johnny Lydon on caring for his wife as she struggles with dementia
Matlock has a new single out, called Head On A Stick. Although not as excoriating as, say, Anarchy In The UK, it is political. His forthcoming album, Consequences Coming, touches on recent political turmoil.
Unlike the nihilism of the Sex Pistols, the solution, Matlock thinks, isn't anarchy. "Whether you've got a nice jacket on or a torn T-shirt it doesn't really matter," he explains. "The principle is the principle and I'm just trying to reflect that.
"That's what I've seen over the past few years, since Brexit, since Trump, since Boris Johnson, the way the wool has been pulled over people's eyes. I'd like to see that the people who foisted all this upon us will suffer. Head on a stick? I don't advocate violence but these people should be charged with treason.
"With the punk thing I've always stuck to my guns through the years. I'm not a raging communist, I think there's a healthy middle ground where everybody's happy-ish. But if there's a march going then I'm on it…if I'm not at the football."
The official video of 'Head On A Stick' is available on YouTube, check it out now! https://t.co/g0vC3YTUeh – Consequences Coming album, out 28th April. pic.twitter.com/qdghni6Nt3

— Glen Matlock (@GlenMatlock) January 28, 2023
But sometimes he can't stay away from having his say about the state of the country, even while watching his beloved Queens Park Rangers FC with his son. During a recent game at The Den, where QPR were playing London rivals Millwall, he spotted Levelling Up Secretary Michael Gove in the crowd.
His son began to lecture Gove, who looked to Matlock. "He turned to me as if I'd back him up," chuckles Matlock. "I said, 'You've picked the wrong bloke, I'm Glen Matlock of the Sex Pistols. Your stupid bloody Brexit has ruined things. What are you going to do about it?
"He said there would be a big announcement to help musicians out on Monday. On Monday it was announced we'd be able to take a bigger van to not travel around Europe. It was pathetic."
Concluding, Matlock takes the time for a quick drive-by on Rangers boss Michael Beale who in November left QPR to become the Glasgow club's manager.
"There was an interview where he said he'd stick by us," recalls Matlock. "He's a bit crafty, isn't he? Turned out to be the wrong Rangers…"
Glen Matlock's new single Head On A Stick is out now
---
Never mind the bed bugs: Rocker recalls night he got the itch and Billy Connolly took the mick
In a Sliding Doors history of punk rock, Midge Ure could have been Johnny Rotten.
Glen Matlock has fond memories of travelling to Glasgow to try to recruit Ure for the Pistols before Rotten's arrival but the Scot was already involved in the group Slik. Matlock, a bandmate of Ure in Rich Kids after leaving the Pistols, recalls a trip to meet Ure's manager in an office on St Vincent Street.
The manager asked if Matlock minded someone else sitting in: it was a singer who'd recently had a hit with a Tammy Wynette parody, D.I.V.O.R.C.E.
"Into this meeting walked a big, hairy, smiling guy I'd never heard of before called Billy Connolly," says Matlock.
"Unbeknownst to us we stayed in a hotel across from Central Station in Glasgow they put the DHSS folk in. We were covered in bites from bed bugs.
"I was sitting in this meeting scratching myself to bits from flea bites. Of course that was grist to the mill for Billy Connolly who proceeded to take the mick right out of me.
"It was so funny. It was fine, he was lovely – I'd have taken the mickey too."
Recently Matlock has filled in for Blondie bassist Leigh Foxx, as well as working on solo material. He was also a member of the sardonically named Dead Men Walking, which variously included members of The Cult, Stray Cats, Stiff Little Fingers and The Damned.
Punk supergroups seem incongruous with the movement but before I've had a chance to ask about that, Matlock bristles at the description.
"Hang on a second," he says. "Punk supergroup? I'm not interested in that. I just end up playing with my mates."
In recent years, members of the Sex Pistols and fellow punks Generation X including Billy Idol have formed the group Generation Sex but Matlock isn't involved. "They didn't ask me," he adds. "One of the unwritten rules of the Sex Pistols is if you get two members playing together it's fine. If you get three, whatever the complement is, you're opening a can of worms."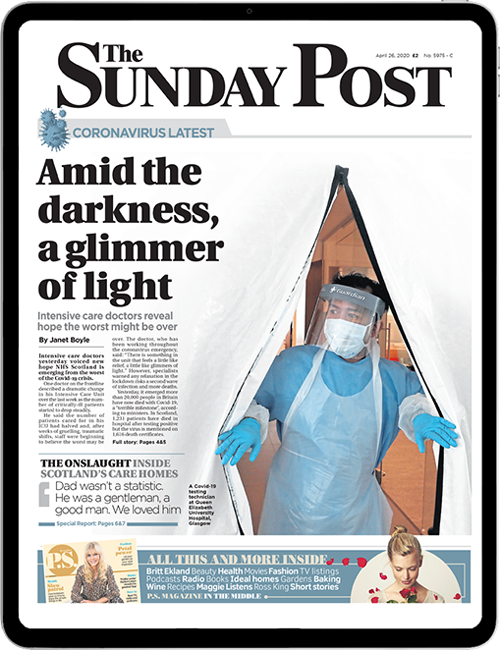 Enjoy the convenience of having The Sunday Post delivered as a digital ePaper straight to your smartphone, tablet or computer.
Subscribe for only £5.49 a month and enjoy all the benefits of the printed paper as a digital replica.
Subscribe