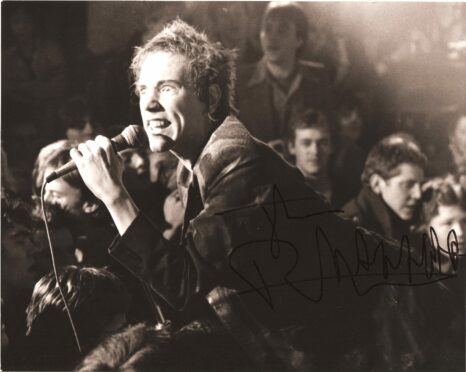 I'll never forget the look of sheer outrage on my mother's face as she screeched: "You're doing what?"
It was December 1977, and I'd gently, with great finesse, let slip that I wouldn't actually be joining her, my dad and the rest of the family for Christmas dinner.
Instead, I calmly explained, I was going to drive 240 miles to Huddersfield to see a band called The Sex Pistols play a secret gig at a club called Ivanhoe's. Her response, to be honest, was a little underwhelming. Very loud but a little underwhelming.
My place at my family's dinner table would stay empty after a mate who worked for Virgin Records, the Pistols' label, had been tipped the wink the band were appearing at the venue on December 25. The show was one of eight scheduled dates on their Never Mind The Bans tour. Four of the gigs were cancelled after being shutdown by the police and local councils.
Ivanhoe's would go ahead though and become the Pistols' – Johnny Rotten, Steve Jones, Sid Vicious and Paul Cook – last gig in the UK for almost two decades with the band's riotous rise and fall about to be remembered in a six-part drama from Apple.
So, back in 1977, Christmas morning found us heading south on the M6, making a pit-stop for an alternative lunch at a Little Chef.
The place was totally deserted. The cook had to virtually chisel off two beef link sausages – welded to a grill tray after lying under heat lamps for hours – before slapping them on to a stale bread roll. I imagined my mum saying: "It's no more than you deserve."
All 300 tickets for the gig had been snapped up within hours of going on sale. Priced just £1.75p they stated: "Bankhouse Entertainments presents Sex Pistols at ?????" The name of the venue had been left blank. They also carried a bogus date just to throw the authorities further off the trail. We arrived at Ivanhoe's to discover the Pistols had thrown a surprise party earlier in the afternoon for the children of firemen who were on strike.
Singer Johnny Rotten had taken on the role of Santa Claus and dished out items of band merchandise as Christmas gifts. It was surreal to see youngsters whizzing around on Pistols' skateboards and posing in Anarchy In The UK T-shirts.
Later, I was introduced to the singer backstage as he prepared for the gig in the evening. He'd changed back into his civvies, some kind of Chinese-style hat, pink and yellow mohair jumper and leather trousers held up by padlocks and chains.
Despite Rotten's fearsome reputation, he was most welcoming and genuinely seemed grateful we'd driven 240 miles from Scotland to see his group.
But Pistols' bassist, Sid Vicious was true to his punk persona. He snuggled up on a sofa with his US girlfriend Nancy Spungen and snarled at anybody who came within a three-foot radius.
I asked for his autograph but he told me to "get lost" although not quite so politely. I don't know what Sid's festive tipple was but I'm willing to bet it was something much stronger than mulled wine.
In two weeks, the band would implode on stage in San Francisco and, within two years, both Vicious and Spungen would be dead. In 1978, the punk star was charged with fatally stabbing her after a row in The Chelsea Hotel in New York, before killing himself – at 21 – with a heroin overdose a few months later.
That was in the turbulent future, on Christmas Day 1977, the band hit the stage to inspire absolute chaos as they careered through 17 songs, opening and closing with God Save The Queen as the Queen's Silver Jubilee year drew to close. Driven by Paul Cook's drumming and Steve Jones' guitar they were stunning.
So much for music industry rumours they couldn't play.
Rotten wore a Never Mind The Rich Kids, We're The Sex Pistols shirt, a reference to the new group formed by their original bass player Glen Matlock – who they'd fired – and Midge Ure.
I stood on a table to get a good vantage point and was transfixed as the band performed thrilling versions of songs such as Submission, EMI, No Feelings and Holidays In The Sun.
Photographer Kevin Cummins – who worked for NME – also shot the group. His pictures were published in a superb coffee table book called The End Is Near 25.12.77.
You can clearly spot me in the audience in several of his best snaps.
The gig was hailed by Rotten as one of the greatest of his band's career. It also took on an added historical significance when it proved to be the Pistols' final performance on UK soil.
Just two weeks later they imploded during an ill-fated American tour. Their final gig at the Winterland Ballroom in San Francisco ended with the singer baiting the crowd saying: "This is no fun at all. A-ha-ha … ever get the feeling you've been cheated?"
They wouldn't play together again until the money-spinning Filthy Lucre tour 18 years later and I still feel privileged to see the Pistols at the very peak of their musical power and punk notoriety. Even my dear, old mum forgave me. Eventually.
---
Pistols' guitar hero: Swearing on TV was beginning of the end
Sex Pistols' guitarist Steve Jones claims that when the band caused outrage on a TV show it was the beginning of the end.
On December 1, 1976, the punk rockers were drafted in as last-minute replacements on the Today programme – hosted by Bill Grundy on Thames Television – after fellow EMI artists Queen dropped out because Freddie Mercury had a dental appointment.
But when Grundy baited the group, Jones let fly with a foul-mouthed tirade. The veteran presenter was later accused of being drunk on air.
Their antics hit the front pages of newspapers with one headline screaming: "The Filth And The Fury".
Within hours, dates on their Anarchy In The UK tour – including gigs at Glasgow Apollo and Dundee's Caird Hall – were cancelled by local councils.
The incident has been recreated by Academy Award-winning film director Danny Boyle in Pistol, which starts on the Disney + channel next week. The six-part drama is based on Jones' 2016 book, Lonely Boy: Tales From A Sex Pistol.
But the punk star has no regrets. He said: "Overnight, life would never be quite the same again. What happened was so rebellious at the time.
"It was a natural thing. It was nothing staged. We were just like reacting to a guy in a bar. He was giving it large…and we gave it back to him. But from that day on it was the beginning of the end. We went into some other sphere from being in music magazines to being this household name. Over the next year, things were moving so fast and when we went to America it just imploded. I'd had enough. It was no fun anymore."
In the series, Jones is portrayed by Australian-based actor Toby Wallace whose screen credits include the movie, Babyteeth and TV appearances in Neighbours and Romper Stomper.
Punk icon Johnny Lydon on caring for his wife as she struggles with dementia
Anson Boon is Johnny Rotten, Louis Partridge plays Sid Vicious and Jacob Slater is Paul Cook … with Game Of Thrones star Thomas Brodie-Sangster as their manipulative manager, Malcolm McLaren. "Toby did a great job, but he's not as good-looking as me," joked Jones.
The launch of Pistol was overshadowed by a recent High Court trial where Jones and Cook sued John Lydon – aka Rotten – after he claimed he wasn't consulted about the drama and feared how he'd be portrayed.
But the guitarist said "I've always respected him immensely. He was a huge part of the Pistols … without a doubt."
The Pistols last performed together in 2008 so could they ever resolve their differences and give it one final whirl?
"Would I want it to happen? Not really, but you never know. If I needed a new kitchen I'd maybe do it," he said.
Pistol, Disney+ from Tuesday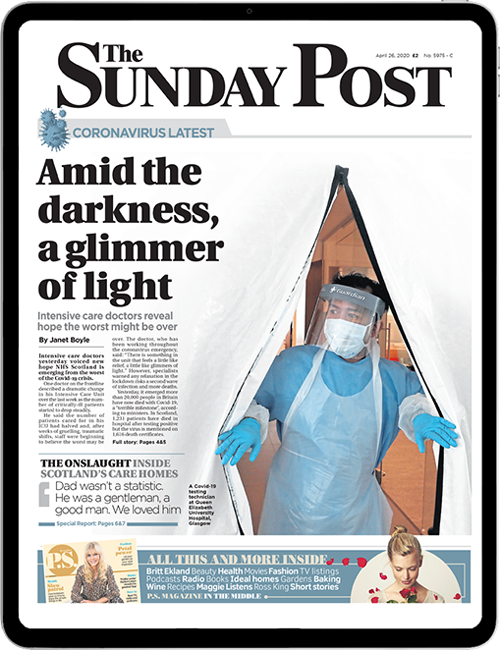 Enjoy the convenience of having The Sunday Post delivered as a digital ePaper straight to your smartphone, tablet or computer.
Subscribe for only £5.49 a month and enjoy all the benefits of the printed paper as a digital replica.
Subscribe