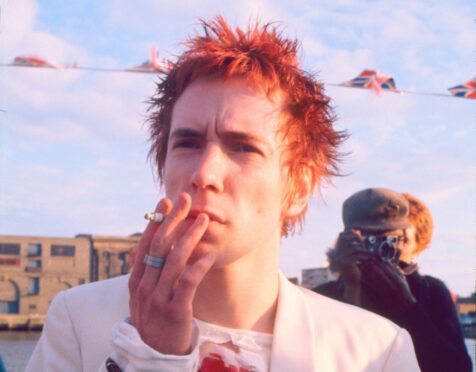 He once had the British establishment clutching their pearls as he led his band through two, frenetic years of chaos, bans and punk anthems that soundtracked a generation.
Now John Lydon, the singer formerly known as Johnny Rotten, is happiest waking early at home in California, with his wife Nora and enjoying the little things that seem to matter more with each passing year.
The couple have been married for 43 years but, in 2018, Nora was diagnosed as suffering from Alzheimer's, which is slowly ravaging her memory. Her health is deteriorating and the former Sex Pistol is now her full-time carer at their home in Venice Beach, Los Angeles.
"Nora wakes up every morning – which is usually at 6am – and she'll lean over, stroke my nose, and say: 'Hello, Johnny'," he said. "It's just lovely. I'm lucky she still knows who I am. That's vitally important. I'm fully aware that as this goes on that will become less and less.
"She gets up in the middle of the night and walks around. That scares me so I've learned to sleep with one eye open. I only get about four hours sleep a night. But I really do enjoy the moment when she wakes. It spurs me on for the rest of the day."
Lydon returns to Scotland in June when Public Image Limited (PiL), the group he formed after the Pistols fell apart, play the O2 Academy in Glasgow. It will be the first time he's performed in the city since they appeared at the O2 ABC four years ago. Two days after that show, the venue was destroyed by the blaze that swept through the Glasgow School of Art next door.
The forthcoming tour has been difficult to contemplate for Lydon, 66, knowing he must leave Nora at home in the US because she is not able to travel with him.
"It's a mental challenge to go off on tour and leave her. It rips you apart inside. But I have to work," Lydon admitted.
"I'm struggling here as a full-time carer. It's really difficult. I get helpers in two days a week, which is expensive, but I want the best people I can find.
"I've also got to get myself up to par and that requires some hard work on my behalf."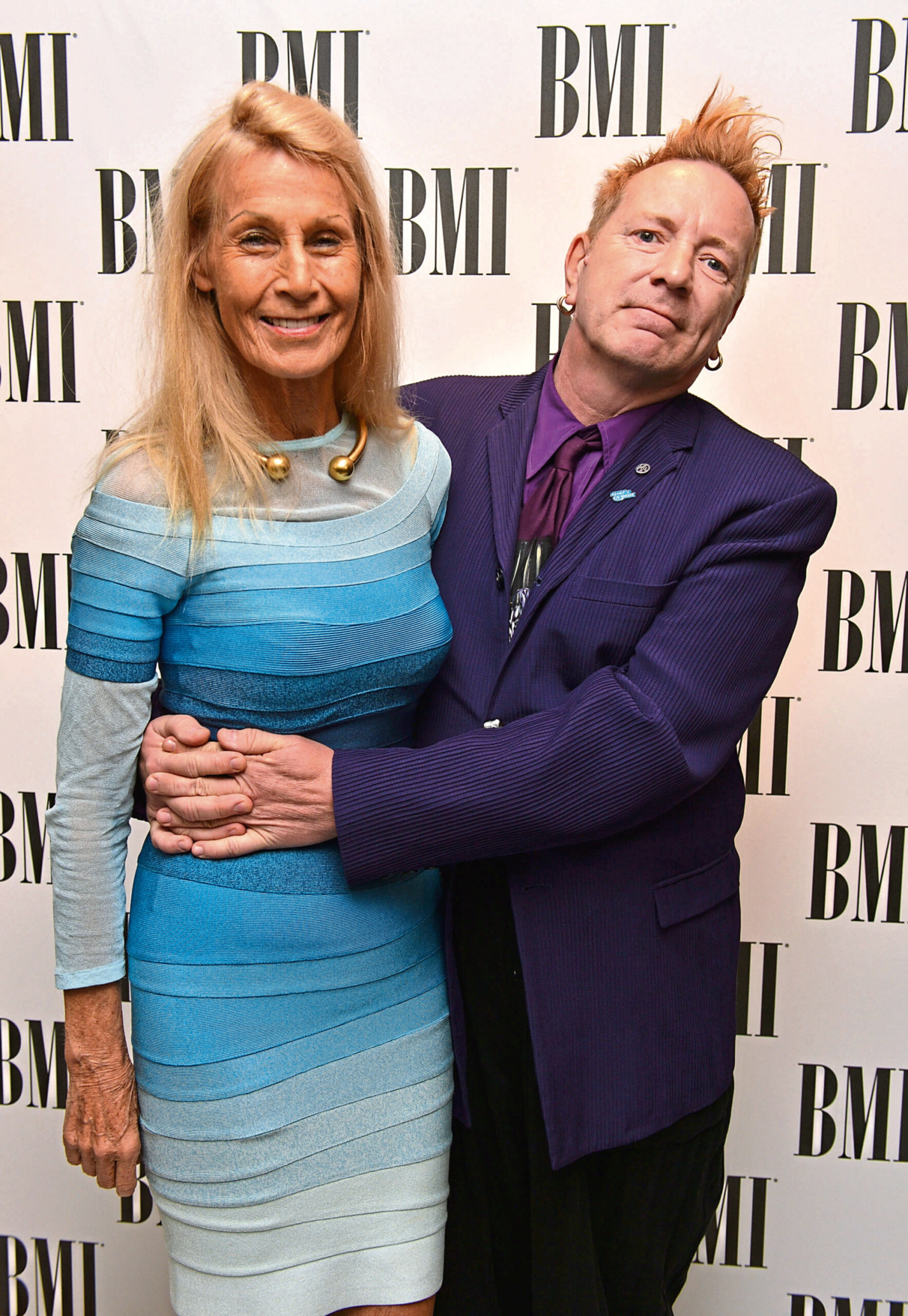 Nonetheless when Lydon hits the road with PiL this summer, he'll be leaving Nora in safe hands. "I've hired a lovely lady called Betty to look after her. It's really working out. So I get the freedom of knowing she's safe with someone who I really respect.
"Is this the toughest tour I've ever been on? I could say that. It's not nice knowing that if anything goes wrong I'm thousands of miles away."
He keeps in touch with Nora via social media but admits their daily chats often reduce him to tears. "I set up a FaceTime call so I can see her on the screen. She loves that," he said. "At home, she's very tactile and touches when we talk. So it's very odd because she'll look behind the iPad to see where I am. It's a magical moment but it leaves me in tears every time and causes pangs of guilt."
Last year, Lydon embarked on his I Could Be Wrong, I Could Be Right book tour in which he talked to audiences across the UK about his career and during the string of dates a dangerous situation arose with Nora when he was 5,000 miles away across the Atlantic.
"I had problems with some of her previous carers who weren't so caring. One of them actually got up and left her alone in the house," Lydon recalled.
"Luckily, my brother Martin had put up security cameras outside the house. One day he got a warning on his cell-phone that the door had been left open and the carer had just gone off. She didn't tell anyone and didn't return.
"You can't leave an Alzheimer's patient alone, someone who is capable of getting up and running like an antelope or a gazelle. He didn't tell me. He knew that would wreck me if I had known. It was murderous to come back and find that out. Now he and his wife are going to move in and keep an eye on things."
The singer has lost 30lb after bingeing on junk food during the tour. "I suppose the nervous tension helped," he said.
"You can't eat all day because you're so damned nervous. So after the gig you'll eat anything and whether you like it or not that has to be fast food.
"You might as well Sellotape all the pizzas to your backside."
He has also given up alcohol. "I've stopped drinking completely. You can't be half-sozzled and be trying to look after your loved one," he said.
Lydon revealed drinking also triggered some bleak moments, another reason to abstain. "I've had all those moments of self-pity where I've thought I'll just top myself. All for about three seconds," he said.
"That's what too much bloody brandy will do for you. There have been nights when I've ended up in tears but I'm a very resilient character and that will pull me through.
"Things get on top of you, quite a lot. You really have to stop losing your temper. You feel guilty afterwards. That's the worst feeling ever really because you're victimising the victim.
"I'm on a knife-edge of emotions and as with all things, comedy helps. I try to look on the funny side of things."
Inevitably, there have been moments of real humour with Nora. "I've never learned to speak German in all the years we've been married," he said.
"Now, she's resorting to her childhood language and because it's also garbled in Alzheimer's, it's almost impossible to go through the translations in dictionaries to find out what she means.
"By the time I get to the meaning, she's forgotten and moved on to another subject. I gotta tell you, it's hilarious."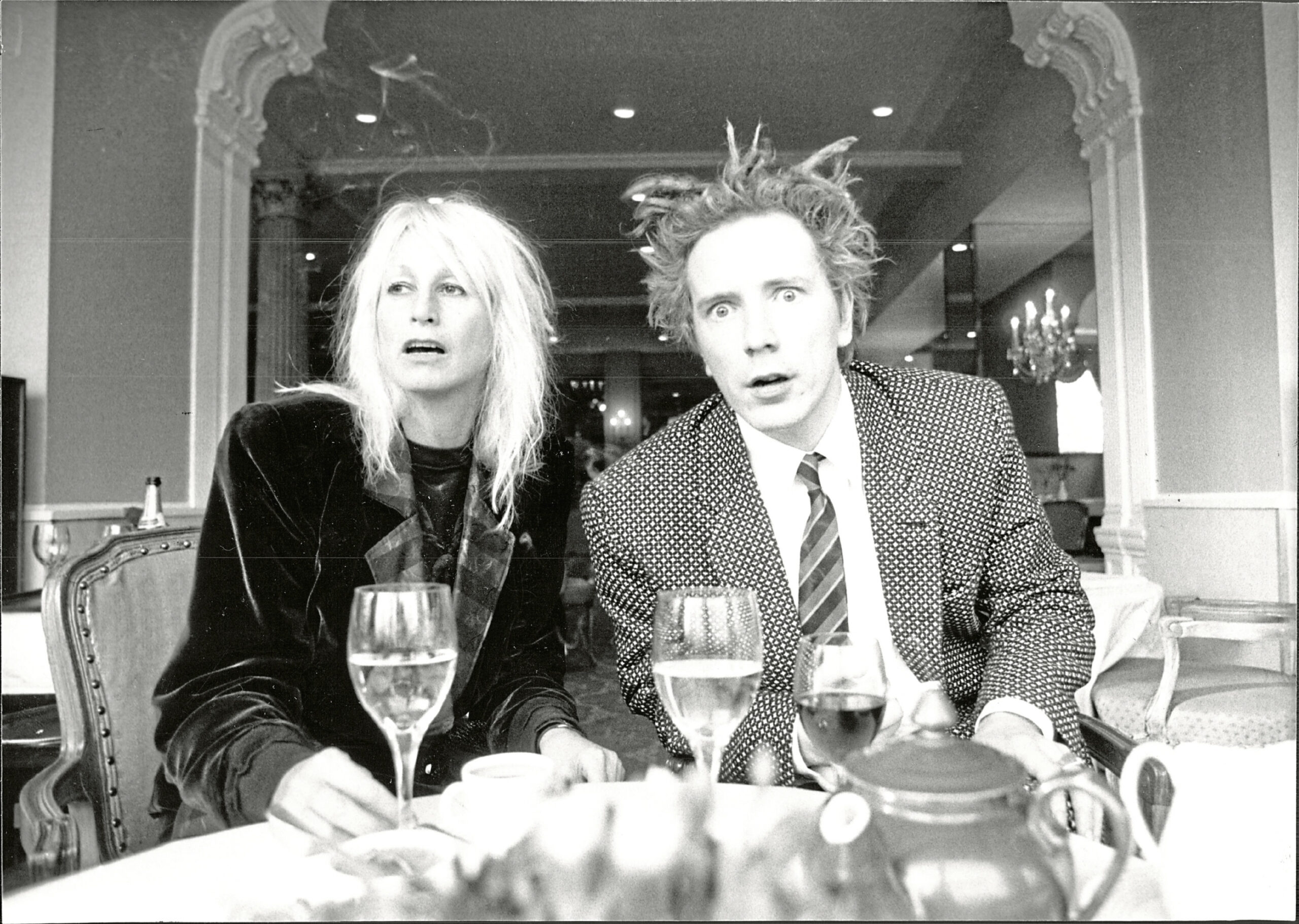 In his best-selling 1994 autobiography, Rotten: No Irish, No Blacks, No Dogs, he told how his mother inspired PiL's classic song, Death Disco.
"She was tough, my mum. I watched her die. She asked me to write a disco song for her funeral. This was hardly happy stuff," he said.
The singer claims his love for Nora could also result in some new music. PiL haven't released an album since What The World Needs Now in 2015.
"My wife's illness is to the foremost of my daily – and nightly – activities. So it's very difficult for me to concentrate on anything outside of all those dilemmas," said Lydon.
"And that's not by way of an excuse, it's also because I don't want to be writing songs of sadness about my poor Nora.
"I need to get myself into that frame of mind that this is something I should enjoy – the last few years of her life – and make her happy. Rather than be all morbid and selfish about it. I can't go into a studio confused.
"Trying to write any songs in the last five years has almost been out of the question. But I'm gonna have to write a song about life with Nora.
"Oh God, another tearjerker! No, it will be a nice tribute to her with a full-on, stonking rock rhythm. Not any of that woe-is-me stuff. I don't want any element of self-pity to creep into it.
"Have I thought about the end? Of course I have. What am I to do? I love her and she loves me. We've always been magnificent to – and with – each other.
"There's that bond there, even if we're dangling on the precipice of something more awful to come."
---
Tickets for Public Image Limited at the O2 Academy in Glasgow on June 22 are on sale now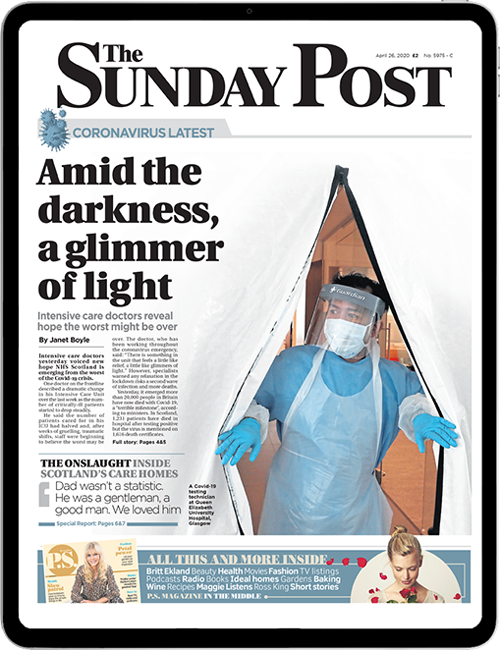 Enjoy the convenience of having The Sunday Post delivered as a digital ePaper straight to your smartphone, tablet or computer.
Subscribe for only £5.49 a month and enjoy all the benefits of the printed paper as a digital replica.
Subscribe