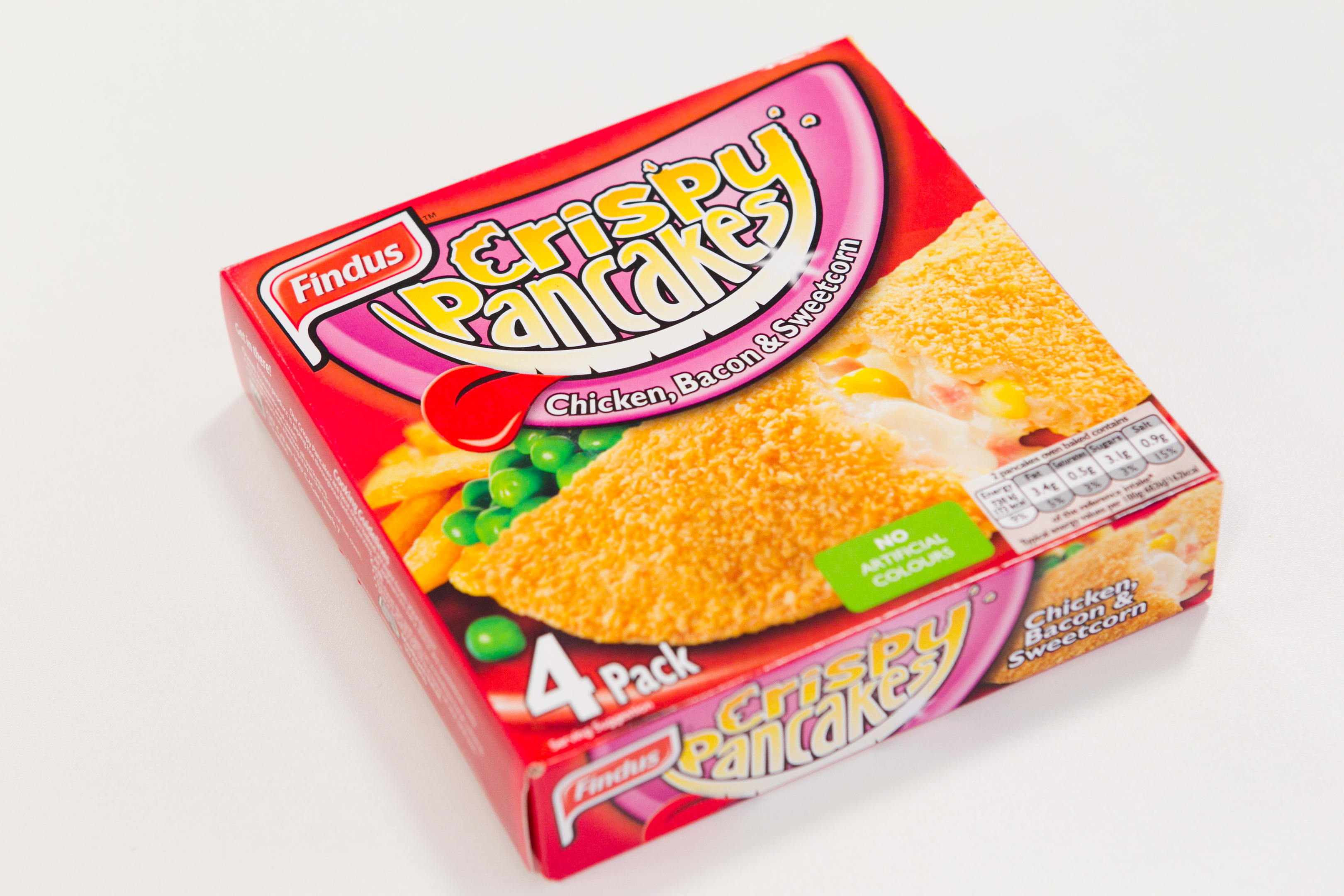 REMEMBER the Berni Inn?
It was the quintessential 70s restaurant experience, and a great favourite of our friend Mike Bubbins, the Welsh comic who loves that decade so much, he still lives in it.
"I watched a documentary about the Berni Inn recently, it was brilliant," says Mike, who's just finished a successful run at the Edinburgh Fringe.
"You could have a prawn cocktail starter, steak or fish for main course, probably Black Forest Gateau as a dessert.
"People take the mick but it was really well made and it was proper Argentinian beef. It's a laughing stock now but there was nothing funny about it.
"It was a really nice setting and the food was really well cooked. You go to a restaurant now and there might be 100 different choices for mains.
"Not only can I not be bothered reading through 'em, how can one chef be expected to make 'em all perfectly?
"Just do one or two things properly, that was the secret of what made the Berni Inn so good."
Comedian Mike Bubbins loves the 70s so much, he's decided to live in them
Berni Inn was a chain of steakhouses established in 1956 by Frank and Aldo Berni, who modelled them on restaurants they'd seen in America.
By 1970, when the brothers sold the chain for £14.5 million, they had 147 of the Tudor-style eateries, all false oak beams and white walls, including several in Japan, and it was the largest food chain outside the States.
They offered slick service and value for money, made possible by offering a limited menu.
In 1995, Whitbread bought Berni Inn and converted them into Beefeater and Brewers Fayre outlets, and a legend was lost.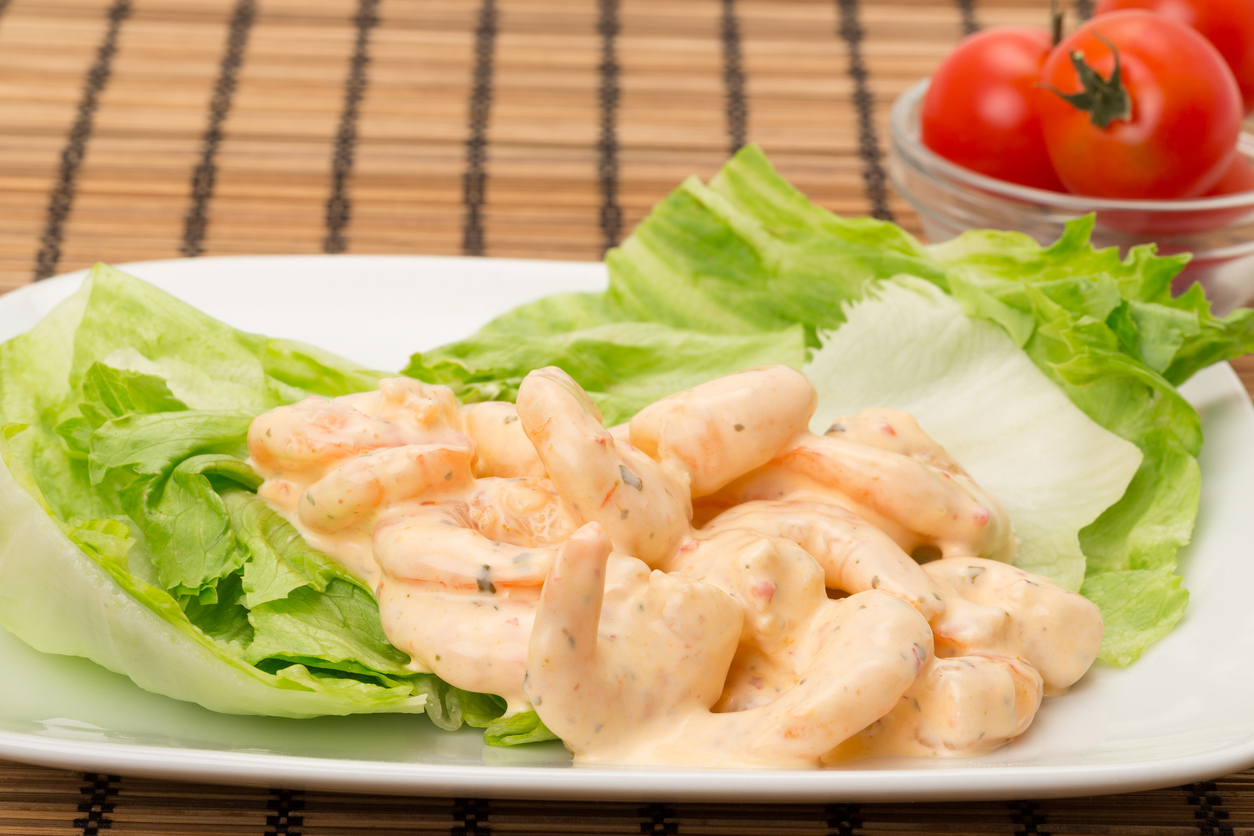 Now, we didn't have a Berni Inn where I grew up in Bishopbriggs, just outside Glasgow, but the local steakhouse — The Manor — was as near as dammit.
Every so often, we'd troop in of a Friday and I'd always have the same thing — glass of fruit juice to start, then steak (medium-rare, even though I was five, because my mum had spent time in France as a student) and ice cream for pudding.
The latter was "off-menu" but I got it because my dad played rugby with the brother of the manageress.
And to this day, I still love a steak, and have an enduring soft spot for that ultimate 70s dish — the prawn cocktail.
The food writer Nigel Slater says the humble PC "has spent most of its life see-sawing from the height of fashion to the laughably passé" and it's true that today it's often served with a side order of irony, disguised as "shrimp Marie-Rose" or somesuch.
But we all know it's a delicious helping of plump prawns served in that classic cocktail sauce, which is in fact simply a mix of mayo, tomato ketchup and a couple of splashes of Tabasco.
But what other foods from my first decade on the planet do we fondly remember?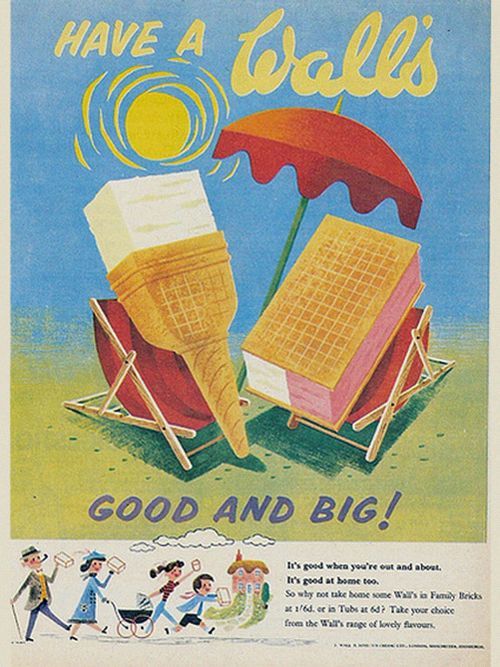 Angel Delight was actually launched in the 60s, so the only proper 70s pudding I can recall were those weird rectangular Walls ice creams.
You know, the ones that would only fit in rectangular cones (which wouldn't be cones, then, for all us pedants).
I think they were Cornish vanilla but they were certainly vivid yellow.
There was also a fad for sauces you'd pour over 'em which would freeze and set but failing that, maybe you could drizzle some Bailey's over it for that extra splash of 70s chic?
This gloopy, syrupy concoction was launched in 1974 and became an instant success.
So much so it was reported that a quarter of all the cows in Ireland were required to produce the 50 million gallons of milk needed to fuel our desire for this creamy liqueur.
Try drinking a pint of it, that's all I'm saying. Never again.
Now, I don't hold with "guilty pleasures", you shouldn't feel guilt about enjoying something, until it comes to Pot Noodles.
In the 70s, new preserving and flavouring technology became available and, with many more mums at work, a dinner quickly made in a pot by boiling a kettle with the minimum of washing-up took off like wildfire.
I still don't mind them, though I think the last time I had one was from a service station on the outskirts of Cardiff at 3am about 10 years ago.
Chicken curry flavour, obviously, since you ask.
Now, I'm off for a prawn cocktail and a sirloin, washed down with a bottle of Mateus Rose or perchance Blue Nun, with an Irish coffee and After Eights to finish.
Sales of crispy pancakes never went flat
AS a primary-school kid, I often went home to make my own lunch.
And one product epitomised the decade, Findus Crispy Pancakes.
A couple of those — usually minced beef or cheese and ham, I only got into the more exotic chicken curry ones in my teenage years — and a portion of Heinz spaghetti hoops was the lunch of champions.
And I only left the oven on all afternoon once.
Speaking of spaghetti hoops, one of my favourite bits of Life On Mars saw the magnificent DI Gene Hunt explain to the bewildered Sam Tyler: "It's 1973, almost dinner time. I'm 'avin 'oops."
A colleague has just admitted he's still partial to the loathesome Heinz tinned macaroni cheese — for which he will pay dearly in the afterlife — but Heinz were also responsible for another of my 70s lunchtime staples.
Ladies and gentlemen, I give you Heinz tinned ravioli.
Now, I haven't tasted this in what must be more than 30 years, not even when I was an impoverished student in Edinburgh, but when I heard someone mention it on the radio recently, I instantly recalled its rich flavour.
And how I'd slurp off the tomato sauce, bite off the frilled edges of the pasta and open up the little parcel to eat the meat inside before wolfing down the empty shell.
I've heard a rumour that legendary Rolling Stones guitarist Keith Richards also takes the mince out of tinned ravioli but keeps it to make spaghetti Bolognese.
I desperately want that to be true but whether it is or not, I'm buying a tin tonight.
Instant potato is out of this world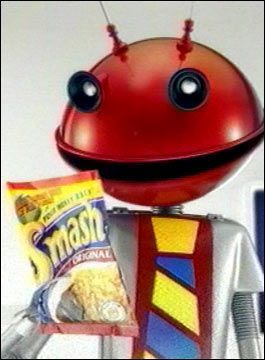 AMAZINGLY, you can still chow down on most of these 70s foods.
But the same cannot be said of Toast Toppers from Heinz, these were little cans of condensed goo meant to be spread liberally over toast and grilled.
You could get chicken & mushroom, ham & cheese or mushroom & bacon but it didn't matter, all were vile.
One thing I remember more favourably from the 70s was Cadbury's Old Jamaica rum 'n' raisin chocolate.
Utterly brilliant, with an old galleon on the orangey-yellow wrapper, there was an outcry when it disappeared from our confectioner's shelves, so they brought it back, masquerading as Bourneville Old Jamaica — though they had the cheek to put "NEW" on the wrapper.
Speaking of Cadburys, while they launched Smash on an unsuspecting British public in the 60s, it wasn't until 1974 that it really took off, thanks to the advertising campaign featuring the Smash Martians, who'd laugh uproariously at humans making mashed potatoes the old-fashioned way.
It was voted the second-best TV ad of all time and admit it, you've got "For mash get Smash" running through your head now, haven't you?
Smash is still in the shops and sells 140 million servings a year. The brand is now owned by Batchelors, who launched a "healthier recipe" version in 2006 and added new flavours such as cheddar & onion and "buttery".
I've never had Smash, and that wouldn't persuade me to give it a bash.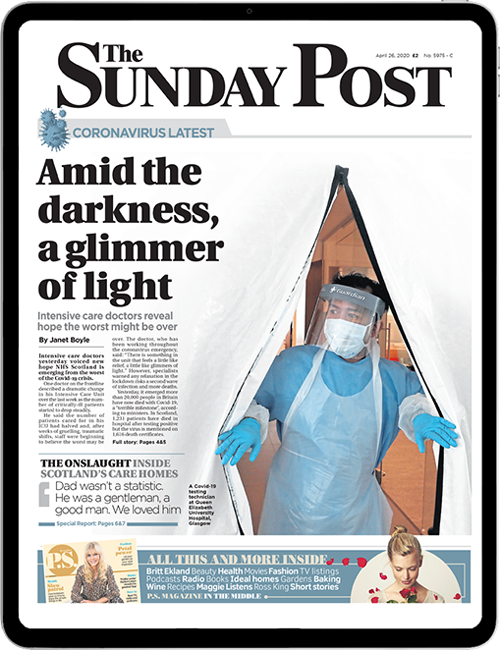 Enjoy the convenience of having The Sunday Post delivered as a digital ePaper straight to your smartphone, tablet or computer.
Subscribe for only £5.49 a month and enjoy all the benefits of the printed paper as a digital replica.
Subscribe